Cheap
Renters Insurance
Minnesota
2023
The Cheapest Renters Insurance in Minnesota



Cheap Renters Insurance Companies in Minnesota
For Minnesota residents, the cost of renters insurance plays a vital role when selecting a policy. Two of the cheapest companies in this state are State Farm and American Family. On average, State Farm policyholders pay $87 per year, while American Family policyholders pay an annual rate of around $90.
The average monthly premiums for each company are based on quotes sourced from varying sets of ZIP codes within Minnesota for a policy with $20,000 personal property coverage, $100,000 liability coverage and a deductible of $500.
Personal Property Coverage:
Scroll for more
Cheapest Renters Insurance Companies in Minnesota by City
MoneyGeek analyzed the cheapest renters insurance in Minnesota by evaluating rates in multiple cities. Our analysis found that State Farm has the most affordable renters insurance in Minneapolis as well as St. Paul.
Companies With the Cheapest Renters Insurance in Minnesota by City
Scroll for more
Compare Renters Insurance Rates
Ensure you're getting the best rate for your renters insurance. Compare quotes from the top insurance companies.
Best Renters Insurance Companies in Minnesota
State Farm offers the best renters insurance in Minnesota. With perfect scores for affordability and stability and an excellent score for user satisfaction, it received a MoneyGeek score of 99 out of 100. With 94 out of 100, American Family also scored high in MoneyGeek's analysis, while Farmers came in third with a score of 71 out of 100.
MoneyGeek evaluated the best insurers in Minnesota using J. D. Power and AM Best ratings for user satisfaction and financial stability, respectively, and also considered affordability for ranking these vendors. Even if the insurers are not the cheapest, they do provide the best mix of quality service and affordability.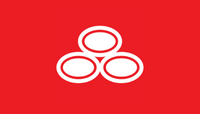 Geek Quick Take
State Farm is MoneyGeek's top pick for best renters insurance in Minnesota. It has perfect scores for stability and affordability and scored high on user satisfaction. With State Farm, you get personal injury coverage, which is rare.
More About State Farm
State Farm services renters insurance nationwide. However, it does not provide as many coverages and discount options as other insurers. You can get renters insurance by applying on the company's website, and once you've opened an account, you can manage it with the mobile app. State Farm's additional personal injury coverage offers protection from claims such as libel or slander.
Read MoneyGeek's State Farm renters Insurance Review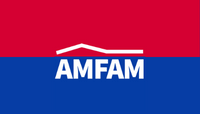 Geek Quick Take
American Family ranked second in Minnesota for renters insurance as per MoneyGeek's evaluation. It scored highly on affordability, user satisfaction as well as stability. It does not offer any uncommon coverages to its policyholders but does allow customers to increase their scheduled property coverage limit to $1,500 for jewelry.
More About American Family
American Family offers renters insurance in only 19 states. You can get a personalized quote on its website: there are seven discount options but only two coverage options. The insurer offers a unique generational discount if your parents are existing American Family customers and you're between 18 and 30. You can use the American Family app to pay your bills, and file and track claims. It also provides a personal property calculator to evaluate how much it would cost to replace your belongings.
Read MoneyGeek's American Family renters Insurance Review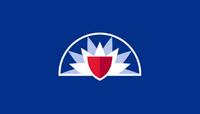 Geek Quick Take
Farmers came in third in MoneyGeek's evaluation of best renters insurance companies in Minnesota. The insurer scored highly on user satisfaction and stability but received average scores for affordability. The company offers personal property replacement with brand new equivalents with its personal property replacement coverage.
More About Farmers
Farmers offers renters insurance in 42 states nationwide. With Farmers, you get access to seven discount options. Some of these, such as the smoke-free and occupation discounts, are not usually offered by other insurers. However, the coverage options are limited, with no unique coverages available.
You can use the company's mobile app to manage policies, report claims and set up monthly, quarterly or annual payments. You can also schedule payments for future dates or sign up for autopay through the app.
Read MoneyGeek's Farmers renters Insurance Review
MONEYGEEK EXPERT TIP
Choosing policies that cost less may help you save money in the short term, but the insurance company may not be able to provide the service that you expect. Identifying the most affordable and best renters insurance company that offers quality service is a good idea in the long term.
Largest Renters Insurance Companies in Minnesota
Don't hesitate to buy renters insurance from a lender with a significant market share. Large companies typically focus on providing a good customer experience, which is important during times of distress, such as when you file a claim. Large entities are also normally more financially stable and thus more likely to pay claims promptly.
| | Company | Market Share |
| --- | --- | --- |
| 1. | State Farm | 25.2% |
| 2. | American Family | 14.9% |
| 3. | Farmers | 7.8% |
| 4. | Auto-Owners Insurance Co | 5.7% |
| 5. | Allstate | 5.5% |
Average Cost of Renters Insurance in Minnesota
renters insurance is equal to the average.
The average cost of renters insurance in Minnesota is $8 per month, which is $5 lower than the national average of $13 per month.
MoneyGeek evaluated scores of quotes to determine average rates. But how much you pay for renters insurance depends on your unique needs. You can use our calculator to see how much you'll have to pay for renters insurance, depending on how much your personal property is worth.
MONEYGEEK EXPERT TIP
Minnesota residents looking for renters insurance can save as much as $39 every year by shopping around. You'll be better off comparing renters insurance quotes from different providers to get a fair idea of how much it will cost you. As a best practice, getting quotes from at least three vendors will help you get the best rates.
What Factors Impact Renters Insurance Cost in Minnesota
Various factors influence how much you pay for renters insurance, including your location, coverage level and deductible. Having these factors in mind when looking for cheap renters insurance in Minnesota can help you secure the best prices for the coverage you need.
Where you live can cause your renters insurance cost to increase or decrease. Apartments located in a neighborhood with a history of crime or severe weather have higher renters insurance rates than those in a low-risk area.

The more renters insurance coverage you purchase, the more you will pay in premiums. It is important to determine how much it would cost to replace your property before seeking a renters insurance quote. This ensures you get the appropriate amount of coverage.

A deductible is a fee you pay to your insurer in exchange for paying your claim. A high deductible means that you will pay more out of your pocket if your property gets damaged. Policies with lower deductibles charge higher monthly premiums but cover more of the cost of replacing your items.

Actual Cash Value (ACV) vs. Replacement Cost Value (RCV)

When your property gets damaged, your insurer will reimburse you using either the ACV or RCV method. ACV policies only pay depreciated amounts for used items, while RCV policies compensate you for purchasing a new item of similar quality. As you might expect, RCV policies are more expensive due to their higher claim payouts.

Minnesota state law allows insurers to use an individual's credit score in their insurance calculations. In most cases, insurers assume that those with bad credit scores file claims more frequently than individuals with excellent credit scores. Therefore, people with strong credit scores typically pay less for renters insurance than people with poor credit.
Compare Renters Insurance Rates
Ensure you're getting the best rate for your renters insurance. Compare quotes from the top insurance companies.
Renters Insurance in Minnesota: What You Need to Know
One of the most cost-effective ways of protecting your property in the event of unexpected theft or damage is purchasing renters insurance. In Minnesota, 24% of residents are renters and the average rent per month is $1,016. Renters pay an average monthly premium of $8 for $20,000 personal property damage, $100,000 liability coverage and a deductible of $500. This monthly premium is only 0.83% of the average monthly cost of rent in the state.
What Renters Insurance Typically Covers in Minnesota
When purchasing renters insurance in Minnesota, make sure that you understand what the policy covers and what it doesn't. The four types of common coverage included in most rental policies are personal property, personal liability, medical payments and additional living expenses.
Renters in Minnesota also typically receive coverage for common natural disasters such as wildfires and hailstorms. Be sure to discuss this with your provider before making your decision.
What Renters Insurance Typically Does Not Cover in Minnesota
Like any other insurance policy, ensure that you understand what your renters insurance plan includes before purchasing it. If you are not sure about what it covers, talk to your agent for more clarification.
Renters insurance companies in Minnesota cover many unexpected incidents that result in property damage. However, they do not protect you from all forms of damage, such as:
Event

Description

Renters insurance usually covers water damage due to broken water mains and pipes, but not floods. If you are interested in adding flood insurance to your coverage, you can get it through the National Flood Insurance Program (NFIP).

Although earthquakes are natural occurrences, they are not covered by most renters insurance policies in Minnesota. Luckily, they are not common in the state.

If you have a roommate or guest, your insurance policy does not cover their property unless you name them in your policy.

For expensive items that exceed policy limits, such as computers and jewelry, you will need to purchase additional coverage.

Renters insurance does not cover the building's structure. The property owner is responsible for repairing any form of structural damage.
MONEYGEEK EXPERT TIP
If you need more information to help you choose the best renters insurance, you can read more about what renters insurance covers. You can also visit the Minnesota Department of Commerce website for helpful insights about which type of insurance is right for you and whether you need any additional coverage.
You can reach out directly to the Minnesota Department of Commerce as follows:
Office address: Minnesota Department of Commerce, 85 Seventh Place E., Suite 280, Saint Paul, MN 55101
Consumer helpline: 651-539-1600 / 800-657-3602 (outside Twin Cities metro area)
Auto Insurance
Auto Insurance
FAQs About Renters Insurance in Minnesota
When shopping for renters insurance in Minnesota, it's important to determine which insurer is right for your needs and budget. We've answered some of the most frequently asked questions about renters insurance in the state to help you find the best option.
Compare Renters Insurance Rates
Ensure you're getting the best rate for your renters insurance. Compare quotes from the top insurance companies.
Renters Insurance in Minnesota Analysis: Methodology
MoneyGeek analyzed renters insurance premiums from three of the top insurance companies in Minnesota provided in partnership with Quadrant. Our analysis includes quotes from ZIP codes across Minnesota. Quotes were gathered for policies with personal property coverage of $20,000, $50,000 and $100,000, liability coverage of $100,000 and a deductible of $500.
About Mark Fitzpatrick
---
---