The Best and Cheapest Renters Insurance Companies in Alabama for 2022: Rankings, Reviews and Rates
With a comprehensive renters insurance policy, you can safeguard your personal property from theft and damage at an affordable rate. MoneyGeek's data shows that the cheapest renters insurance in Alabama costs $200 less per year than the costliest option in this state.
To help you find the right coverage at the cheapest rate, MoneyGeek ranked the leading renters insurance firms across Alabama. MoneyGeek's scoring system analyzed the customer service quality, financial strength and affordability of insurers so you can find the best provider for your needs.
Compare Renters Insurance Rates
Ensure you're getting the best rate for your renters insurance. Compare quotes from the top insurance companies.
Last Updated: 4/19/2022
Advertising & Editorial Disclosure
Cheap Renters Insurance Companies in Alabama
The cost of renters insurance as an essential factor in picking a policy. On average, the most affordable provider in Alabama is USAA. However, it offers services only to former and current military members and their families.
The next two cheapest companies for renters insurance in Alabama are State Farm and Allstate. A State Farm policy costs an average of $11 monthly or $136 per year, while Allstate prices its average plan at $13 per month or $160 annually.
The average monthly and annual rates for each renters insurance company are based on quotes across a diverse collection of ZIP codes in the state. The prices are for a policy with personal property coverage of $20,000, liability coverage of $100,000 and a deductible of $500.
Personal Property Coverage:
Scroll for more
Companies With the Cheapest Renters Insurance in Alabama by City
| City | Cheapest Company | Average Annual Premium |
| --- | --- | --- |
| Birmingham, AL | USAA | $121 |
| Birmingham, AL | State Farm | $136 |
| Birmingham, AL | Allstate | $160 |
| Birmingham, AL | MetLife | $179 |
| Birmingham, AL | Nationwide | $222 |
| Birmingham, AL | Farmers | $321 |
Compare Renters Insurance Rates
Ensure you're getting the best rate for your renters insurance. Compare quotes from the top insurance companies.
Best Renters Insurance Companies in Alabama
In addition to pricing, most customers look for timely and quality customer service from renters insurance providers. To help you find the best renters insurance companies in Alabama, MoneyGeek scored carriers on three factors: affordability, financial stability ratings from AM Best and customer service scores from J.D. Power. Based on this research, the best insurance provider in the state for most customers is State Farm, with a score of 94 out of 100. USAA receives perfect marks, but only current and former military members qualify.
More About USAA
Unlike most insurers, USAA's basic renters insurance policy covers earthquakes, floods and storms. Its base policy also reimburses you for items at their replacement cost. USAA offers a useful mobile app that is popular among its customers. This carrier offers discounts for property location, bundled coverage and security measures like deadbolt locks, alarm systems, smoke detectors and others.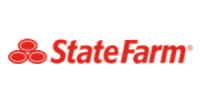 More About State Farm
For an added cost, State Farm offers coverage options like waterbed liability and identity theft coverage. Add-on coverages also include additional insured, sewer or drain backup, incidental business, nurses' professional liability and personal injury liability. To enhance your protection, you can opt for earthquake coverage, additional business property coverage and additional liability coverage. State Farm offers discounts for multiple policies and home protection devices.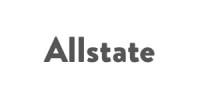 More About Allstate
Allstate's renters insurance policy includes standard coverage, such as personal property and liability and medical payments coverage. Add-on options include identity theft coverage and scheduled personal property coverage for expensive electronics and jewelry items. Allstate offers discounts for retired customers, safety services and devices, claim-free policyholders, autopay and multiple policies.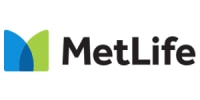 More About MetLife
MetLife's basic renters insurance package includes coverage for personal property, replacement cost and personal liability. You can opt for add-ons to enhance coverage for expensive luxury items, sports equipment, electronics and musical instruments. Each policy includes identity protection services. MetLife offers claim-free, multi-policy and protective device discounts.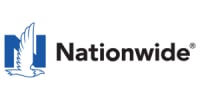 More About Nationwide
Nationwide offers extensive coverage beyond your home and its policy includes items stolen from your vehicle or watercraft. This provider's broad set of services include coverage for pets, farm, life, boats, motorcycles and vehicles. Its standard renters package offers protection against credit card fraud. A standout feature is Nationwide offers you a free consultation with one of their reps to review your policies to ensure you get adequate coverage.
Largest Renters Insurance Companies in Alabama
In Alabama, the top five insurance carriers with the biggest market share are State Farm (27.2%), Alfa (13.71%), Allstate (11.98%), USAA (8.84%) and Travelers (4.59%). Together, these firms provide about 66% of renters insurance packages in the state. The advantage of selecting a large insurer is that you can be confident of their financial stability and expect to get paid for your claim without any hassle.
Average Cost of Renters Insurance in Alabama
renters insurance is equal to the average.
The average rate of renters insurance in Alabama is $203 per year, which is $44 more than the national average of $159. This means an Alabama renter pays about $17 per month or $4 more than the monthly national average. These costs are for a policy that offers personal property coverage of $20,000, liability coverage of $100,000 and a deductible of $500.
Alabama residents can get considerable savings by comparing renters insurance plans. For instance, our sample renter saved about $200 a year by choosing the cheapest provider, USAA, instead of the most expensive carrier, Farmers. This means savings of about $17 per month.
What Factors Impact Renters Insurance Cost in Alabama
Multiple factors can impact the cost of your renters insurance coverage, including your residential location and the type of coverage you want. Assess these factors when looking for renters insurance in Alabama.
Location: Your renters insurance premium depends on your ZIP code because crime rates and accidents in your area affect your rate. Homes in neighborhoods with an elevated risk of crime or inclement weather will have higher prices.
Coverage Amount: The more coverage you buy, the higher your premium will be. Before getting a quote, perform a home inventory to find out how much property replacement would cost.
Deductible: The deductible is your fee when the insurance provider accepts your claim to replace your items. Policies with higher deductibles have a lower monthly rate because you need to pay more out of pocket, while policies with lower deductibles cost more because the insurance carrier needs to pay more to replace your items.
Actual Cash Value (ACV) vs. Replacement Cost Value (RCV): Insurance firms may reimburse you after an accident by paying either actual cash value (ACV) or replacement cost value (RCV). ACV packages consider your property has lost value over time, so you only receive depreciated value for your items. RCV plans will pay you for a new product of similar type and quality. RCV packages are costlier than ACV, but you'll receive more for your claims.
Credit Score: In Alabama, renters insurance companies use your credit score to assess the probability of a claim. Providers have calculated that people with poor credit scores file claims more often. Therefore, insurers charge them higher premiums. In contrast, if your credit score is strong, you can get a discount on your premium.
Compare Renters Insurance Rates
Ensure you're getting the best rate for your renters insurance. Compare quotes from the top insurance companies.
Renters Insurance in Alabama: What You Need to Know
Renters insurance is an affordable way to safeguard your property from unexpected disasters. It can offer useful protection from damage caused by fire, extreme weather events, burglary and more.
In Alabama, about 29% of the population are renters, and the average rental rate is $807 per month. For a standard renters insurance package with $20,000 in personal property coverage, $100,000 in liability coverage and a $500 deductible, the average monthly cost is $17, or about 2% of the monthly rental price.
What Renters Insurance Typically Covers in Alabama
Before you buy renters insurance in Alabama, you should understand what each policy covers. Some packages present additional coverage like identity theft insurance, but most plans offer the basic coverages of personal property, liability insurance, medical payments and additional living expenses.
In Alabama, personal property insurance will cover damages caused by natural disasters like tornadoes and hurricanes.
What Renters Insurance Typically Does Not Cover in Alabama
It's important to know the situations that aren't typically covered by renters insurance in Alabama. Here is a list of events that insurers usually don't cover.
Flooding: Water damage from a broken water main or pipes may be covered, but flooding due to a natural disaster is normally excluded. Flooding is quite common in Alabama as it is a coastal state, so its residents should ideally look at obtaining flood insurance through the National Flood Insurance Program (NFIP).
Earthquake Damage: Renters insurance policies generally do not cover earthquakes.
Structural Damage: Renters insurance only covers your personal property and not damage to the home's structure and frame. This is your landlord's responsibility.
Roommate Property: Unless your policy names your roommate on all documents, it will only pay for your property. Your roommate needs to buy their own renters insurance plan.
Expensive Items: Coverage for costly items is typically excluded from standard policies, and you need to buy add-on coverage to get protection for your valuables.
Read the policy's fine print and ask your agent to obtain information on what your renters insurance plan does and does not cover. This information can help you make accurate and successful claims.
Auto Insurance
Auto Insurance
FAQs About Renters Insurance in Alabama
Compare Renters Insurance Rates
Ensure you're getting the best rate for your renters insurance. Compare quotes from the top insurance companies.
Renters Insurance in Alabama Analysis: Methodology
MoneyGeek analyzed renters insurance premiums from six of the top insurance companies in Alabama that were provided in partnership with Quadrant. Our analysis includes quotes from ZIP codes across Alabama. Quotes were gathered for policies with personal property coverage of $20,000, $50,000 and $100,000, liability coverage of $100,000 and a deductible of $500.
About the Author
---
---