Loss of personal property due to theft is covered by renters insurance policies under personal liability coverage. Personal property coverage protects you if items in your house or apartment are stolen by paying to replace them.
MoneyGeek's guide to personal property coverage will help you determine when your renters insurance covers theft.
Most renters insurance policies cover incidents of theft and protect you from having to pay to replace stolen items. MoneyGeek has gathered more information about what your renters insurance does and doesn't cover.
In this article:
Compare Insurance Rates
Ensure you are getting the best rate for your insurance. Compare quotes from the top insurance companies.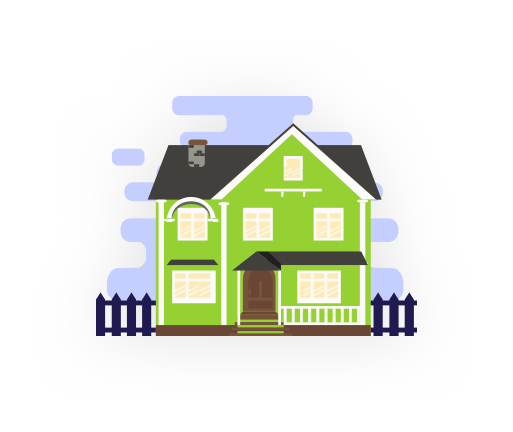 When Does Renters Insurance Cover Theft?
The personal property coverage in your renters insurance policy covers items stolen from your home or car. Items of significant value, such as fine art, jewelry, and furs generally need additional coverage.
Stolen cash (but subject to a certain amount)
Theft by your roommate (except if they're a family member)
Bike theft (can be subject to policy limits, especially if you own an expensive bike)
Theft of items inside your car
Items stolen during the moving process
Packages stolen from your doorstep or mailbox
It's important to know how much your personal property is worth to ensure your renters insurance covers at least that amount. Certain items, such as stolen cash or expensive bicycles, may be subject to policy limits. Check with your insurance provider to see whether other high-value items — such as fine jewelry, art, or even designer clothes — are covered, or whether you need to purchase additional insurance for them.
The best renters insurance provides enough coverage for the items you treasure at an affordable rate.
When Doesn't Renters Insurance Cover Theft?
There are instances where your renters insurance will not cover theft. For example, if the company can prove you conspired with someone to steal a possession so you could claim a robbery. Other circumstances where you might not be covered by renters insurance include:
You steal or damage your roommate's possessions
A visiting friend commits the theft
You outsource your laundry and it gets lost
Theft by negligence (you left your apartment door open)
Theft of your pets
Compare Insurance Rates
Ensure you are getting the best rate for your insurance. Compare quotes from the top insurance companies.
How to Protect Yourself From Theft
Financial protection from renters insurance is a great investment, especially when it comes to your personal belongings. Taking measures to protect yourself from theft is also important.
Keep a list of all your belongings with the purchase date, price, serial numbers and place of purchase. Store the list in a safe place.

Never leave your belongings in your car

Keep your money, wallets, gadgets or laptops in your home and not in your car.

Install new deadbolts and door locks when you move into a new apartment.

Avoid posting personal details on the internet

Refrain from sharing personal information, such as your address or when you'll be out of town, on your social media profiles.

Utilize the parking spaces in your apartment building, or park your vehicle in a well-lit area with good foot traffic.
Where to Buy Renters Insurance
Many insurance companies, like American Family, Allstate and eRenterPlan offer renters insurance. If you're not sure which policy will work for you, MoneyGeek can help you compare renters insurance quotes.
The average cost of renters insurance is $13 per month, but that varies depending on your location, coverage amount, and the amount of property you own. If you need to determine how much coverage you need, use MoneyGeek's personal property calculator below.
Renters Insurance
Renters Insurance
About Mark Fitzpatrick
---
---