best
renters insurance
Scottsdale
2023
The Cheapest and Best Renters Insurance in Scottsdale
The Companies With the Cheapest Renters Insurance in Scottsdale
Most insurers offer similar coverages, so Scottsdale renters should shop around, compare quotes and purchase a policy that suits their specific needs and budget.
MoneyGeek's analysis of renters insurance rates in Scottsdale found that the cheapest options for the average consumer are:
Lemonade: $66 per year
State Farm: $95 per year
The rates in this analysis are based on a policy that includes $20,000 in personal property coverage, $100,000 in liability coverage and a $500 deductible. The table below shows how the cost of your policy will change depending on your personal property coverage limits.
If you live elsewhere in Arizona, check out the average premiums for renters insurance in the state.
Average Annual Rates for Personal Property Insurance
Personal Property Coverage:
Scroll for more
Compare Renters Insurance Rates
Ensure you're getting the best rate for your renters insurance. Compare quotes from the top insurance companies.
What Are the Best Renters Insurance Companies in Scottsdale?
The best renters insurance companies in Scottsdale, according to MoneyGeek, are:
Best Overall: USAA (only available for current and former military personnel)
Runner-up: State Farm
To identify the best renters insurance companies, MoneyGeek calculated final scores using a unique rating system that incorporates affordability and customer satisfaction ratings from J.D. Power and financial stability ratings from AM Best. MoneyGeek also looked at companies that offer unique coverages not found in all renters insurance companies.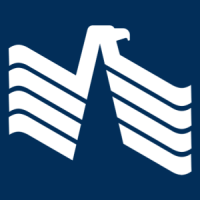 Geek Quick Take
USAA ranked first on our list, with a perfect score in customer satisfaction and stability. USAA is available only to military members and their families.
More About USAA
USAA consistently ranks among the cheapest insurance companies across the country and has a number of unique coverages. For example, all USAA policies reimburse you at replacement value, so you'll get similar items if your possessions are lost. USAA also offers flood and earthquake damage coverage in its policies.
Read MoneyGeek's USAA renters Insurance Review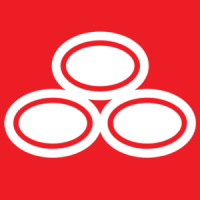 Geek Quick Take
State Farm ranked second and earned high scores in most categories. Plus, State Farm will let you buy earthquake coverage.
More About State Farm
Renters insurance from State Farm is one of the cheapest options available across the United States. You can also buy inflation coverage to make sure your property is adequately covered over time. Additionally, State Farm's earthquake coverage can also help provide you and your family with the protection they need to recover from the effects of an earthquake.
Read MoneyGeek's State Farm renters Insurance Review
The Average Cost of Renters Insurance in Scottsdale for 2023
renters insurance is equal to the average.
The average annual cost of renters insurance in Scottsdale is $138, which is $21 less than the national average of $159.
What Factors Impact Renters Insurance Costs in Scottsdale?
While there are several factors that impact your renters insurance costs, the following are the most impactful to your premiums.
Personal property coverage amount. To make sure you're getting the best deal when it comes to renters insurance in Scottsdale, it's important to know just how much coverage you need. With the right coverage, you can make sure your personal property and belongings are protected.
Location. Renters insurance rates can vary slightly depending on the neighborhood in which you live. In high-crime neighborhoods, premiums are usually higher than in safer areas.
Deductible. A deductible is the amount you pay before your insurance kicks in. Policies with high deductibles have lower premiums, as you need to pay a lot from your wallet for a claim.
ACV vs. RCV. The type of insurance you have determines how much you'll be reimbursed. If you have an actual cash value policy (ACV), then you'll be reimbursed based on how much the item was worth at the time it was damaged or lost rather than its replacement cost. Replacement cost value (RCV) policies reimburse the equivalent cost to buy a new item similar in quality and type. Depreciation doesn't factor into the equation with this coverage type.
Liability coverage amount. A standard renters policy provides $100,000 in liability coverage, but you can add additional coverage for a few extra dollars per year.
Calculate How Much Renters Insurance You Need
Does My Scottsdale Neighborhood Impact Cost of Renters Insurance?
The location of your rental home won't have much of an impact on the cost of your renters insurance. Our study found that your neighborhood affects your insurance rate by only a few dollars per month.
Understanding Renters Insurance in Scottsdale
To protect your assets and belongings, MoneyGeek recommends that you purchase renters insurance. Renters insurance provides cost-effective and affordable protection against fire, theft, natural disasters and other unexpected incidents.
What Does Renters Insurance Cover in Scottsdale?
In Scottsdale, it's important to find a range of renters insurance coverage options that properly meet your unique needs. Keep in mind that renters insurance covers potential losses due to risks such as fires and water damage, which can happen anywhere.
Scottsdale citizens can also protect themselves against theft by purchasing renters insurance. The FBI reported that in 2019, property crimes in the city reached 1,856 per 100,000 residents, which is roughly 2% below the national average.
Renters insurance policies typically include the following coverage:
Personal property coverage: This protects your possessions from events like fires, vandalism, theft and plumbing issues.
Additional living expenses: In some cases, you'll need temporary housing after a disaster strikes. This coverage will take care of expenses for your temporary housing.
Liability insurance: This helps protect you against accidents and injuries caused to others on your property. It helps pay for legal expenses and court judgments as well.
Medical payments coverage: This coverage pays medical expenses for an injury at your rented property even if you're not the one who caused it.
What Is Not Covered by Renters Insurance in Scottsdale?
Renters insurance does not cover the structure of the home. Instead, the property owners should have insurance protecting the structure.
Standard policies also generally do not cover water damage as a result of flooding. The National Flood Insurance Program (NFIP) allows renters to buy additional insurance.
Note that renters insurance only covers your possessions, not those of your roommate. It also does not cover damage from earthquakes, damage to your car, jewelry or similar items that are more expensive than policy limits.
Be sure to check your policy carefully to see whether it covers these things. Remember that not all policies are the same, so it's beneficial to review your policy thoroughly.
Frequently Asked Questions About Renters Insurance in Scottsdale
If you are looking for renters insurance in Scottsdale, you have many options. These questions can help you determine the best insurer for your unique needs.
Renters Insurance in Scottsdale Analysis: Methodology
MoneyGeek analyzed hundreds of renters insurance quotes in Scottsdale to help you find cheap renters insurance. The best renters insurance rankings were determined using data from J.D. Power, AM Best and our affordability metrics that are derived from a comprehensive analysis of quotes provided by Quadrant.
About Mark Fitzpatrick
---
---