best
renters insurance
San Jose
2023
The Cheapest and Best Renters Insurance in San Jose

The Companies With the Cheapest Renters Insurance in San Jose
Renters in San Jose should give careful thought to the cost of renters insurance since the core coverages of most insurance carriers are comparable. To obtain the best policy, you should compare renters insurance quotes from several providers. According to MoneyGeek's research, the following are the cheapest renters insurance plans in San Jose for the average consumer:
Lemonade: $76 per year
State Farm: $130 per year
The prices used in this research are for policies with personal property coverage of $20,000, liability coverage of $100,000 and a $500 deductible. Your actual expenses will be different. Check out the table below to see how prices change for different amounts of personal property coverage.
Renters who live outside of San Jose can compare California renters insurance for the entire state.
Average Annual Rates for Personal Property Insurance
Personal Property Coverage:
Scroll for more
Compare Renters Insurance Rates
Ensure you're getting the best rate for your renters insurance. Compare quotes from the top insurance companies.
What Are the Best Renters Insurance Companies in San Jose?
MoneyGeek also ranked the top renters insurance companies in San Jose based on a combination of pricing and service and found the following to be the best:
Best Overall: USAA (only available to current and former military personnel)
Runner-up: State Farm
MoneyGeek used a unique grading methodology that combines affordability, customer satisfaction ratings from J.D. Power and financial stability ratings from AM Best to calculate the final grades. In addition, MoneyGeek discovered that some companies offer coverages not commonly offered by other providers.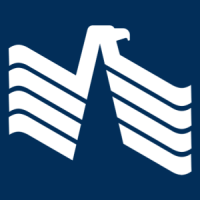 Geek Quick Take
USAA is our top pick due to its high ratings across all areas, including a flawless score in customer satisfaction. However, the company only sells its policies to current and former military personnel and their families.
More About USAA
USAA is consistently one of the most affordable insurance companies in the U.S., offering unique coverages to its policyholders. Its policies, unlike those of most firms, cover flood and earthquake damage. USAA also provides considerable discounts to active military members, so it might be even less expensive for you.
Read MoneyGeek's USAA renters Insurance Review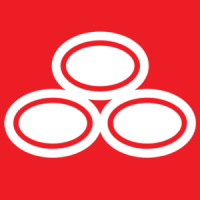 Geek Quick Take
State Farm is the runner-up, with San Jose's best scores for affordability and financial stability, and is the best alternative for renters who are not eligible for USAA's policies. State Farm offers identity restoration coverage to protect against the costs of identity fraud.
More About State Farm
State Farm frequently ranks among the country's cheapest and best renters insurance providers. State Farm lets you raise limits for precious items like jewelry. In addition, if you add inflation coverage, your personal property coverage limits will grow automatically over time.
Read MoneyGeek's State Farm renters Insurance Review
The Average Cost of Renters Insurance in San Jose for 2023
renters insurance is equal to the average.
Renters in San Jose spend $249 per year on average for insurance or about $21 per month. This exceeds the national average of $159 by $90 each year.
What Factors Impact Renters Insurance Costs in San Jose?
There are a number of variables that affect the cost of your renters insurance in San Jose. However, the following are the most significant:
Personal property coverage amount. Consider the amount of coverage you want while shopping for the best renters insurance in San Jose. One of the key deciding factors in estimating the cost of a policy is the amount of property covered.
Location within a city. The ZIP code is significant because rates tend to be higher in places that have a higher risk of crimes, damage from wildfires and severe weather conditions. However, crime rates only have a minor impact on prices within a city.
Deductible. A deductible is required before your claim can be processed. You'll save money on your insurance premiums if you choose a policy with a greater deductible. In contrast, policies with a lower deductible are more expensive since the insurance company must pay more for coverage.
ACV vs. RCV. ACV insurance takes into account the depreciation of your belongings over time, so older items will receive less coverage. An RCV coverage will compensate you for a comparable, brand-new replacement item. ACV policies are less expensive since their pay-per-claim is lower. RCV policies are costlier but will give a bigger claim payout.
Liability coverage amount. Your liability coverage level will only have a slight impact on your renters insurance premium. Standard liability coverage is $100,000, but you may add thousands more in coverage for just a few dollars each year.
Calculate How Much Renters Insurance You Need
Does My San Jose Neighborhood Impact Cost of Renters Insurance?
Unlike other forms of insurance, renters insurance prices are not significantly affected by your neighborhood location within San Jose. According to a MoneyGeek analysis, the area you reside in only influences your monthly premiums by a few dollars.
Understanding Renters Insurance in San Jose
As a renter in San Jose, you are not required by law to carry renters insurance. Still, MoneyGeek strongly recommends getting an adequate policy to protect your belongings from theft or damage. Moreover, certain landlords may demand it before renting out their property.
What Does Renters Insurance Cover in San Jose?
If you're looking for the best renters insurance in San Jose, be sure to go for a policy with enough coverage. Protecting yourself from the possibility of theft and other unplanned disasters at a low cost is a smart move. In 2019, the city's recorded property crime rate was 1,831 per 100,000 properties, which is around 3% lower than the national average, as per FBI data.
Residents of San Jose's apartments and rental homes can also get supplemental insurance to cover other perils, including fire and water damage, which can occur anywhere. Typically, San Jose providers offer renters insurance packages that cover the following:
Personal property coverage: Coverage for personal property protects your rental home's possessions from perils, such as fire, theft, vandalism, electrical failures, plumbing issues and some weather-related damage.
Additional living expenses: If your rental apartment becomes uninhabitable as a result of a covered risk, additional living expenses coverage will pay for your temporary housing.
Liability insurance: If an accident on your rental property causes damage or injury to a third party, you will be protected by liability insurance. It covers the legal bills and related court costs.
Medical payments coverage: If someone is injured on your rental property, medical payments coverage can cover the resulting medical expenses, regardless of who was responsible for the injury.
What Is Not Covered by Renters Insurance in San Jose?
In San Jose, renters insurance covers your personal possessions but not the building's structure, which is the owner's obligation and may be protected by homeowners insurance. There are also other perils that renters insurance does not cover. You may want to consider obtaining supplemental insurance to ensure that your belongings and your rental home are adequately covered.
For example, renters insurance covers some water damage. The majority of standard policies, however, do not cover water damage caused by floods. If you believe your rental property is susceptible to flood damage, you can obtain supplemental flood insurance via the National Flood Insurance Program (NFIP).
Most renters insurance policies also exclude your roommates' possessions, vehicle damage, earthquake damage, jewelry and valuables that exceed the policy's limits. It's important to note that not all policies are the same. Before making a final choice on your purchase, it is suggested that you read the policy document and review the policy thoroughly.
Frequently Asked Questions About Renters Insurance in San Jose
Renters looking for insurance should opt for a company that balances affordability and quality service. The following are some frequently asked questions about renters insurance in San Jose.
Renters Insurance in San Jose Analysis: Methodology
Moneygeek analyzed hundreds of renters insurance quotes in San Jose to help you find cheap renters insurance. The best renters insurance rankings were determined using data from J.D. Power, AM Best and our affordability metrics derived from a comprehensive analysis of quotes provided by Quadrant.
About Mark Fitzpatrick
---
---