best
renters insurance
San Diego
2023
The Cheapest and Best Renters Insurance in San Diego
The Companies With the Cheapest Renters Insurance in San Diego
For most renters in San Diego, the cost is an important factor when picking a policy, as many companies offer similar coverage.
You can compare renters insurance quotes from multiple carriers to find a good policy. If you're searching for affordable renters insurance, MoneyGeek's study found that the cheapest options in San Diego are:
Lemonade: $79 per year
USAA: $102 per year (only offered to current and former military members and their families)
USAA policyholders get excellent value for their investment because all its policies cover earthquake and flood damage and reimburse you for items at replacement cost.
MoneyGeek's data used the prices of policies with $20,000 in personal property coverage, $100,000 in liability coverage and a deductible of $500. Users can view how prices change by adjusting their personal property coverage limits in the table below.
Tenants living elsewhere in the state can compare renters insurance for California as a whole.
Average Annual Rates for Personal Property Insurance
Personal Property Coverage:
Scroll for more
Compare Renters Insurance Rates
Ensure you're getting the best rate for your renters insurance. Compare quotes from the top insurance companies.
What Are the Best Renters Insurance Companies in San Diego?
MoneyGeek's study shows that the best renters insurance companies in San Diego are:
Best Overall: Allstate
Runner-up: State Farm
These providers earned high scores in MoneyGeek's unique rating system that incorporates affordability, customer satisfaction ratings from J.D. Power and financial stability ratings from AM Best. These firms offer unique coverages that not all renters insurance carriers provide.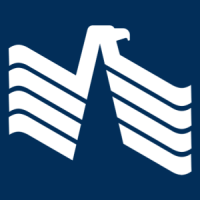 Geek Quick Take
All USAA policies reimburse you at replacement cost, so you'll get products of similar quality to the ones you lost. If you're deployed abroad or decide to move overseas, USAA will still cover you. Current military members can get an additional discount on their policy to make it even cheaper.
More About USAA
Impressive ratings across all categories, including perfect scores for customer satisfaction and financial stability, made USAA the top pick in San Diego. But only veterans, current military members and their families are eligible to buy USAA policies.
Read MoneyGeek's USAA renters Insurance Review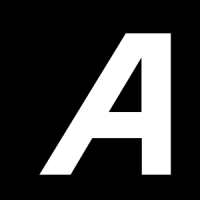 Geek Quick Take
You can save a few dollars per month by waiving your off-premises theft coverage. But if you do, Allstate will not provide coverage for objects stolen outside your home. Allstate renters insurance doesn't cover flood damage, but you can buy a flood policy through an Allstate agent. You can add identity protection to your policy to track your digital footprint and cover the costs of identity theft.
More About Allstate
Allstate gets second place based on high ratings across multiple categories, with an excellent score in the affordability criterion. It is the best option for consumers who do not qualify for USAA membership.
Read MoneyGeek's Allstate renters Insurance Review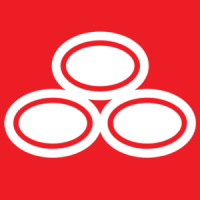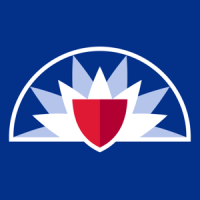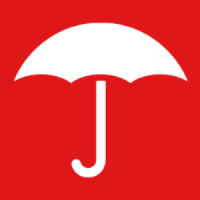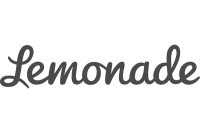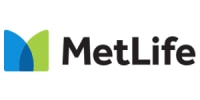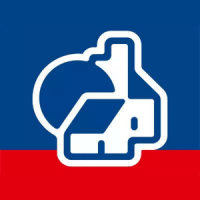 The Average Cost of Renters Insurance in San Diego for 2023
renters insurance is equal to the average.
The average cost of renters insurance in San Diego is $185 per year or $15 per month. This amount is $26 more than the national average of $159.
What Factors Impact Renters Insurance Costs in San Diego?
The following factors largely determine the amount you will spend on renters insurance in San Diego.
Personal property coverage amount – To find the best renters insurance in San Diego, consider the amount of coverage to purchase. Your coverage level is a key factor in calculating your policy price.
Location – Where you live can have a slight impact on your renters insurance premium. Rates are generally higher in neighborhoods with high crime rates.
Deductible – The provider will charge you a deductible to cover your claim. Plans with higher deductibles have lower premiums. This is because you'll be paying more out of pocket if you file a claim.
ACV vs. RCV – ACV (actual cash value) policies will only reimburse the renter based on the depreciated value of their used items. On the other hand, RCV (replacement cost value) policies reimburse the equivalent cost of a new item similar in quality and type. They do not consider the decreased value of your items. Because RCV policies pay more for claims, they are costlier than ACV plans.
Liability coverage amount – The level of coverage has only a minor effect on your renters insurance cost. A standard plan has $100,000 in liability coverage, but you can add thousands more by shelling out only a few dollars per year.
Calculate How Much Renters Insurance You Need
Does My San Diego Neighborhood Impact Cost of Renters Insurance?
MoneyGeek's study shows that residential neighborhoods within San Diego only affect the cost of renters insurance by a couple of dollars per month.
Understanding Renters Insurance in San Diego
MoneyGeek advises tenants in San Diego to buy rental insurance as it is an affordable way to protect their assets.
What Does Renters Insurance Cover in San Diego?
Be aware of your belongings' actual value so you can select the right coverage when you buy renters insurance in San Diego.
FBI numbers show that there were 1,524 property crimes per 100,000 people in San Diego in 2019. This rate is 19% below the national average. Residents can protect themselves against theft with renters insurance.
Apartment and rental home residents in San Diego may want renters insurance to safeguard against risks such as fires and water damage, which can happen anywhere.
Carriers in San Diego generally offer renters insurance policies that include:
Personal property coverage – This shields your property from covered perils like fire, theft, vandalism, electrical malfunctions, plumbing issues and some weather-related damages.
Additional living expenses – In some cases, your rented home may become too damaged to be livable. This coverage will take care of your temporary housing costs.
Liability insurance – This feature provides protection if an accident occurs in your rental unit and causes damages or injuries to other people. It helps with court judgment payments and legal expenses.
Medical payments coverage – If a visitor gets injured in your rented property, this coverage can pay for their medical treatment. It assures coverage regardless of who is at fault.
What Is Not Covered by Renters Insurance in San Diego?
Renters insurance only covers property, not the home's structure. It is up to the property owner to get insurance for the building's structure.
While certain water damage is covered, flood-related water damage is typically excluded in most standard policies. Renters can buy additional insurance through the National Flood Insurance Program (NFIP).
Standard renters insurance excludes roommates' property, vehicle damage, damage from earthquakes and valuable items that are more expensive than policy limits, like jewelry and gaming computers.
Since each provider has its own regulations, you should read your policy carefully to know what it covers and excludes.
Frequently Asked Questions About Renters Insurance in San Diego
MoneyGeek answers commonly asked questions about the best providers and cost of renters insurance in San Diego to help you make the right decision.
Renters Insurance in San Diego Analysis: Methodology
Moneygeek assessed hundreds of renters insurance premiums in San Diego to help you find the best renters insurance. The top renters insurance company rankings were determined using data from AM Best, J.D. Power and our affordability metrics derived from a comprehensive analysis of quotes provided by Quadrant.
About Mark Fitzpatrick
---
---