best
renters insurance
Sacramento
2023
The Cheapest and Best Renters Insurance in Sacramento
The Companies With the Cheapest Renters Insurance in Sacramento
When buying renters insurance in Sacramento, you should consider cost since most providers offer similar coverages. You can find the cheapest renters insurance by comparing renters insurance quotes. In Sacramento, the companies with the most affordable renters insurance are:
USAA: $89 per year (exclusive to renters with a military background)
Lemonade: $118 per year
If you are eligible for USAA, you will get even more value since USAA renters insurance includes flood and earthquake coverage. This policy will also reimburse you for lost or damaged items at replacement cost.
All policies in this analysis have $20,000 in personal property coverage limits, $100,000 in liability coverage limits and a deductible of $500. You can toggle the table below to see how rates vary depending on your personal property coverage limits.
If you live in a different part of the state, you can look up rates for renters insurance in California.
Average Annual Rates for Personal Property Insurance
Personal Property Coverage:
Scroll for more
Compare Renters Insurance Rates
Ensure you're getting the best rate for your renters insurance. Compare quotes from the top insurance companies.
What Are the Best Renters Insurance Companies in Sacramento?
For a combination of affordability and quality, the companies with the best renters insurance in Sacramento are:
Best Overall: USAA (only available for current and former military members)
Runner-up: State Farm
MoneyGeek identified the best renters insurance companies in Sacramento using a comprehensive scoring system that incorporates affordability, customer satisfaction ratings from J.D. Power and financial stability ratings from AM Best. Our ranking also considers providers with unique coverage options not offered by most insurers.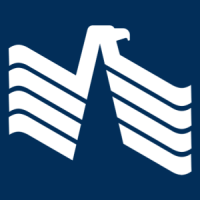 Geek Quick Take
USAA ranks highest for customer satisfaction, affordability and financial stability in Sacramento, making it our top pick. Only renters with a military background qualify for a USAA renters policy.
More About USAA
Unlike most insurers, USAA provides flood and earthquake coverage in its policy. USAA also stands out for offering coverage based on replacement cost meaning that in case of loss or damage, it will reimburse you with items of the same quality and value without factoring in depreciation. Renters who move abroad will also be able to retain their USAA coverage.
Read MoneyGeek's USAA renters Insurance Review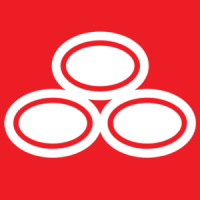 Geek Quick Take
If you are not eligible for USAA, State Farm offers the best renters insurance in Riverside. State Farm ranks high for affordability, financial stability and customer satisfaction.
More About State Farm
State Farm's renters insurance is consistently one of the most affordable options. This policy allows you to purchase additional coverage for valuables like jewelry. You can also opt for inflation coverage, automatically adjusting your personal property limits over time. Policyholders can purchase earthquake coverage as an add-on.
Read MoneyGeek's State Farm renters Insurance Review
The Average Cost of Renters Insurance in Sacramento for 2023
renters insurance is equal to the average.
The average cost of renters insurance in Sacramento is $284 annually or $24 monthly. Compared to the average national cost of renters insurance, renters in Sacramento pay higher rates by up to $125 per year.
What Factors Impact Renters Insurance Costs in Sacramento?
Several factors can influence the cost of renters insurance in Sacramento, but the following have the most impact:
Personal property coverage. The most significant factor in renters insurance cost. Renters insurance costs will be higher if you require a high personal property limit to cover the value of your personal belongings.
Location. Depending on where you live, crime rates may be higher in one location compared to others. In such cases, policyholders may pay higher insurance premiums due to the increased risk of perils like theft and vandalism.
Deductible. Policies with a high deductible tend to cost less since you will incur higher out-of-pocket costs when filing a claim. In contrast, a policy with a low deductible will cost more in premiums.
ACV vs. RCV. Renters policies can either reimburse you based on the actual cash value of your items (ACV) or based on replacement cost value (RCV). RCV plans reimburse you for the same value of the item lost, excluding depreciation. With RCV, you will pay more in premiums for such a policy, while ACV plans typically cost less.
Liability coverage amount. The level of liability coverage on your policy can have a minimal effect on your insurance premiums. Standard liability coverage is $100,000, but you may increase your limit by paying slightly higher rates for your policy.
Calculate How Much Renters Insurance You Need
Does My Sacramento Neighborhood Impact Cost of Renters Insurance?
Although your neighboorhood may impact renters insurance costs, the effect is usually minimal. According to MoneyGeek's findings, your neighborhood will only affect the cost of renters insurance in Sacramento by a few dollars per month.
Understanding Renters Insurance in Sacramento
Renters insurance is a cheap but effective way to protect your personal property in case of fire, theft and other risks. While some landlords will ask you to obtain renters insurance, MoneyGeek recommends this type of policy for all renters, whether it's a requirement or not.
What Does Renters Insurance Cover in Sacramento?
The best renters insurance in Sacramento for you will depend on your coverage needs. Renters insurance can help you protect your assets against risks such as theft and vandalism. According to the FBI, the property crime rate in Sacramento was 2,653 per 100,000 residents in 2019, which is 40% above the national average.
Renters insurance will also help safeguard your personal property against covered perils like fire and water damage.
Typically, insurers in Sacramento offer renters insurance policies that include:
Personal property coverage: Covers your personal belongings in case they get lost or damaged following a covered peril like fire, theft, water damage or vandalism.
Additional living expenses: Some perils may leave your home uninhabitable. This coverage pays for the costs you will incur when seeking alternative accommodation while your home is uninhabitable.
Liability insurance: Covers you in case a third party is injured while on your property and you are held liable for the damages.
Medical payments coverage: If a third party suffers bodily injury while in your home, regardless of who is at fault, this coverage will help pay for the medical expenses incurred.
What Is Not Covered by Renters Insurance in Sacramento?
There are certain exclusions or risks that renters insurance does not cover, so it's advisable to have supplemental coverage. They include:
The structure of the home: Renters insurance only covers the personal property in your rented home, but not the structure or building itself. The property owner's insurance should cover it.
Flood damage: Most standard renters insurance policies do not include coverage for flood damage. However, you can purchase this coverage as an add-on or buy incremental insurance through the National Flood Insurance Program (NFIP).
Earthquake damage: Renters insurance does not include coverage for earthquakes. However, you may be able to purchase this coverage as an add-on or separate policy, depending on the insurer.
Most renters insurance plans also exclude your roommates' belongings, damage to your car and valuables that exceed policy limitations. Always read through your policy to understand the exclusions and confirm the right coverage since they can vary depending on the provider.
Frequently Asked Questions About Renters Insurance in Sacramento
To learn more about renters insurance in Sacramento, MoneyGeek answers the frequently asked questions below.
Renters Insurance in Sacramento Analysis: Methodology
MoneyGeek analyzed hundreds of renters insurance quotes in Sacramento to help you find cheap renters insurance. The best renters insurance rankings were determined using data from J.D. Power, AM Best and our affordability metrics derived from a comprehensive analysis of quotes provided by Quadrant.
About Mark Fitzpatrick
---
---