best
renters insurance
Oxnard
2023
The Cheapest and Best Renters Insurance in Oxnard

The Companies With the Cheapest Renters Insurance in Oxnard
Considering the cost of a renters policy before choosing an insurer is essential, as many insurance companies offer the same coverages. If you want the cheapest rates, you should shop around and compare quotes. MoneyGeek found the following insurers offer the cheapest renters insurance in Oxnard:
Lemonade: $72 per year
Allstate: $96 per year
These average costs are based on policies with $20,000 in personal property coverage limits, $100,000 in liability coverage limits and a deductible of $500. See the table below to understand how prices change based on your personal property coverage limits.
If you're not an Oxnard resident, you can compare renters insurance costs throughout California.
Average Annual Rates for Personal Property Insurance
Personal Property Coverage:
Scroll for more
Compare Renters Insurance Rates
Ensure you're getting the best rate for your renters insurance. Compare quotes from the top insurance companies.
What Are the Best Renters Insurance Companies in Oxnard?
MoneyGeek found the following companies offer the best renters insurance in Oxnard:
Best Overall: USAA (only available to current and former military members)
Runner-up: Allstate
We rated these insurers based on a unique scoring system that incorporates affordability, customer satisfaction ratings from J.D. Power and financial stability ratings from AM Best. These top two companies also offer coverages that other insurers don't.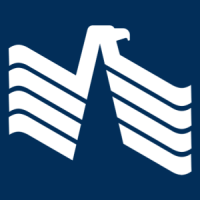 Geek Quick Take
With high affordability and customer service scores, USAA is the best rental insurance company in Oxnard. However, it only offers policies to military members, veterans and their families.
More About USAA
USAA is consistently one of the cheapest options for renters insurance. Its policies include flood and earthquake coverage, which is not usually included in competitor's rental policies. If you're a current military member, the company offers additional discounts.
Read MoneyGeek's USAA renters Insurance Review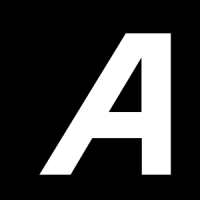 Geek Quick Take
Allstate also scores well across all categories, including affordability and customer service. Its high scores make it the second-best option for renters insurance.
More About Allstate
Allstate offers identity protection to policyholders. It monitors your digital footprint and covers costs incurred due to identity theft. You can save money on your policy with this company by waiving your off-premises theft coverage. While Allstate's policies do not include flood coverage, it's possible to purchase a flood policy through its agents.
Read MoneyGeek's Allstate renters Insurance Review
The Average Cost of Renters Insurance in Oxnard for 2023
renters insurance is equal to the average.
In Oxnard, the average cost of insuring a rental home is $174 per year or $15 per month. Compared to the national average of $159, renters insurance costs $15 more in the city.
What Factors Impact Renters Insurance Costs in Oxnard?
While several factors impact renters insurance costs, the following carry the most weight:
Personal property coverage amount. The more personal belongings you want to cover, the higher your premium. Your personal property coverage amount plays the most significant role in determining your renters insurance cost.
Location. Insurance companies generally charge policyholders living in high-crime areas higher rates.
Deductible. Your policy deductible is the amount you'll have to pay before your insurance coverage comes into effect. A policy with a higher deductible will cost you less; however, you'll pay more out of pocket if you file a claim.
ACV vs. RCV. An ACV policy reimburses you for the depreciated value of your items and has lower premiums. On the other hand, an RCV policy will reimburse you for the actual cost of replacing your personal items with new ones of the same quality and comes with higher premiums.
Liability coverage amount. Your liability coverage amount won't significantly affect your policy's cost. You can add thousands worth of coverage for only a few dollars per year.
Calculate How Much Renters Insurance You Need
Does My Oxnard Neighborhood Impact Cost of Renters Insurance?
Your neighborhood has a negligible impact on the cost of renters insurance in Oxnard. Our research shows that where you live may only increase your policy costs by a couple of dollars per month.
Understanding Renters Insurance in Oxnard
California law doesn't require renters to purchase an insurance policy. However, MoneyGeek recommends getting renters insurance because it's a low-cost way of protecting your valuable personal items in case of loss, theft or damage. In some cases, your landlord may also require it.
What Does Renters Insurance Cover in Oxnard?
Before finalizing a policy, it's best to consider your needs to ensure you're getting sufficient coverage. A renters insurance policy protects you against theft, loss, or other damage to your personal items.
Renters insurance is particularly beneficial for individuals living in areas with high crime rates. In Oxnard, the property crime rate was 1,730 per 100,000 people in 2019, which is about 8% lower than the national average.
If you rent an apartment or home in Oxnard, a standard renters insurance policy will help you cover the costs of fire or water damage. It usually includes the following coverages:
Personal property coverage: Covers your personal items, including furniture, clothing and electronics, and pays for their replacement in case of a covered event like fire or theft.
Additional living expenses: Pays for temporary living arrangements if your rental property becomes uninhabitable.
Liability insurance: Helps cover legal expenses and court fees if an accident at your rental property causes damage and injuries.
Medical payments coverage: Pays for medical bills and additional hospital-related costs if a guest gets injured at your rental home.
What Is Not Covered by Renters Insurance in Oxnard?
A standard renters insurance policy may cover extensive damage to your personal property and offer liability insurance; however, there are many instances where it doesn't provide coverage. For example, renters insurance doesn't cover damages to your home's structure, which is your landlord's responsibility.
If you purchase a renters policy, it'll include water damage coverage, but not if it's caused by flooding. If you want protection against flood damage, it's best to buy incremental insurance through the National Flood Insurance Program (NFIP).
Renters insurance also doesn't cover roommate's possessions, damage from earthquakes, damage to your car, and jewelry or items that are more valuable than policy limits. However, all policies are not the same. That's why it's best to go through your policy to understand what it does and doesn't cover.
Frequently Asked Questions About Renters Insurance in Oxnard
Shopping around and comparing rates from different companies will help you find the best policy for your needs. MoneyGeek researched the following frequently asked questions about renters insurance in Oxnard to help you understand its costs and other essential details.
Renters Insurance in Oxnard Analysis: Methodology
MoneyGeek analyzed hundreds of renters insurance quotes in Oxnard to help you find cheap renters insurance. We determined the best renters insurance rankings using data from J.D. Power, AM Best and affordability metrics derived from a comprehensive analysis of quotes provided by Quadrant.
About Mark Fitzpatrick
---
---