best
renters insurance
New Orleans
2023
The Cheapest and Best Renters Insurance in New Orleans


The Companies With the Cheapest Renters Insurance in New Orleans
The cost of renters insurance is one of the important factors to consider while purchasing a policy in New Orleans since most insurers offer similar standard coverage. Comparing renters insurance quotes across various insurance companies can help you secure the best policy.
According to MoneyGeek, the cheapest insurers in New Orleans for the average consumer are:
State Farm: $120 per year
Allstate: $219 per year
The figures used in this study represent a policy with $20,000 in personal property coverage limits, $100,000 in liability coverage limits and a $500 deductible. The actual cost of your renters insurance may differ based on various factors. You can check the table below to compare costs between varying personal property coverage limits.
If you live outside New Orleans but within Louisiana, you can still use the MoneyGeek scores to compare average renters insurance costs for the state as a whole.
Average Annual Rates for Personal Property Insurance
Personal Property Coverage:
Scroll for more
Compare Renters Insurance Rates
Ensure you're getting the best rate for your renters insurance. Compare quotes from the top insurance companies.
What Are the Best Renters Insurance Companies in New Orleans?
Based on MoneyGeek, the best renters insurance carriers in New Orleans are:
Best Overall: State Farm
Runner-up: Allstate
To obtain these ratings, MoneyGeek utilized a unique rating system that includes factors such as J.D. Power's customer satisfaction scores, affordability and financial stability scores from AM Best. According to the study, the top two insurers provide you with exceptional coverage that's not offered by other insurance companies within the city.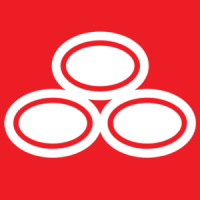 Geek Quick Take
State Farm is one of the renters insurance providers that allow policyholders to add restoration coverage to their plan, which protects against expenses associated with identity fraud. To get this coverage, you will need to pay an additional $25 per year besides your standard coverage cost. You may also increase your limits for valuable items while requesting a quote from the insurer.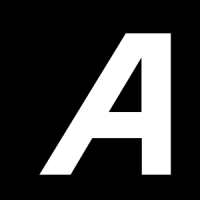 Geek Quick Take
Like other insurance companies, Allstate does not provide coverage for flood damage. However, the company allows you to purchase a flood policy. You may also save a few dollars on your monthly premium by excluding off-premises theft coverage from your plan, although that will mean that you will not be covered for items stolen outside your home.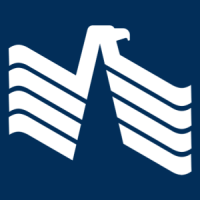 The Average Cost of Renters Insurance in New Orleans for 2023
renters insurance is equal to the average.
The average cost of renters insurance in New Orleans is $169 per year or about $14 per month. That is around $10 more than the national average of $159 per year.
What Factors Impact Renters Insurance Costs in New Orleans?
Renters insurance providers calculate their rates based on different factors. The following are some of the major influencers of renters insurance costs in New Orleans.
Personal property coverage amount – How much coverage to purchase should be a factor you consider while looking for cheap renters insurance in New Orleans. The coverage amount refers to the amount of property you wish to include in your policy. The higher the coverage amount, the higher the cost of insurance.
Location – Your ZIP code determines how much you pay for renters insurance. Events like theft, crime and severe weather conditions affect your rates negatively. If you live in a neighborhood that is prone to crime, you will likely pay more.
Deductible – Your deductible refers to the amount you pay your insurance company to cover a legal claim. Policies with lower premiums often have higher deductibles, while those with higher premiums charge lower deductibles since you will pay more out of the pocket when it comes to settling your claims.
ACV vs. RCV – To replace your damaged items, insurance providers use either the actual cash value (ACV) or replacement cost value (RCV) method. ACV policies reimburse less for items whose value has depreciated over time. RCV policies do not factor depreciation into their reimbursement costs. ACV policies feature lower monthly premiums but cover a smaller percentage of the reimbursement cost. RCV policies are more expensive but cover the entire cost of replacing your damaged items.
Liability coverage amount – There is a very small difference in cost between varying coverage amounts when it comes to renters insurance. You can add a higher coverage limit to your standard policy for only a few extra dollars per year.
Calculate How Much Renters Insurance You Need
Does My New Orleans Neighborhood Impact Cost of Renters Insurance?
Unlike other insurance types, where you live has a very small influence on your renters insurance costs. MoneyGeek found that your neighborhood only impacts your renters insurance rate by a few dollars each month.
Understanding Renters Insurance in New Orleans
Renters insurance protects your assets against damage from events like fire, severe weather conditions and theft at a very low cost. Although it is not a requirement in New Orleans, MoneyGeek recommends that apartment and home renters purchase a policy.
What Does Renters Insurance Cover in New Orleans?
Purchasing the best cheap renters insurance in New Orleans can help you meet your needs accordingly. Renters insurance is the most affordable way of protecting your property from damage or theft. Based on the FBI, New Orleans had a crime rate of 4,545 per 100,000 residents in 2019. This rate is higher than the national average by 140%.
From these figures, you may need to purchase renters insurance if you wish to protect your assets from unexpected events like fires and water damage, which occur anywhere.
Renters insurance policies in New Orleans provide the following:
Personal property coverage – Covers personal possessions within your rented home from damage caused by theft, fire, plumbing issues, electrical malfunctions and vandalism.
Additional living expenses – If your rental becomes uninhabitable due to damage by one of the covered events, renters insurance will pay for the cost of getting alternative housing.
Liability insurance – This will cover legal expenses and court judgment payments if a third-party injury or property damage occurs within your rented property.
Medical payments coverage – If someone gets injured while in your rented property, regardless of who is at fault, this coverage will take care of medical expenses for the injured party.
What Is Not Covered by Renters Insurance in New Orleans?
In New Orleans, renters insurance covers your belongings but does not include the cost of repairing the structure of your damaged property. That is the responsibility of the owner.
Several other items and occurrences are not included in your policy, and you will have to purchase separate or additional coverage for them. For instance, certain water damage may be covered, except situations that occur due to flooding. To get flood insurance, you will need to purchase it through the National Flood Insurance Program (NFP).
Renters insurance policies in the city also exclude the possessions of your roommates, jewelry and other valuable items with a value that is higher than your coverage limits as well as damage to your car and damage from earthquakes. Reading your policy beforehand can help you understand what is covered and what is not covered. Keep in mind that coverages vary between insurers.
Frequently Asked Questions About Renters Insurance in New Orleans
The best renters insurance carrier in New Orleans is the one that combines affordability and quality. Some of the most frequently asked questions about renters insurance in New Orleans are:
Renters Insurance in New Orleans Analysis: Methodology
MoneyGeek analyzed hundreds of renters insurance quotes in New Orleans to help you find cheap renters insurance. The best renters insurance rankings were determined using data from J.D. Power, AM Best and our affordability metrics that are derived from a comprehensive analysis of quotes provided by Quadrant.
About Mark Fitzpatrick
---
---