best
renters insurance
Mesa
2023
The Cheapest and Best Renters Insurance in Mesa

The Companies With the Cheapest Renters Insurance in Mesa
Since most insurance companies offer similar coverages, Mesa renters should evaluate the cost of renters insurance. Shop around and compare quotes to find the policy that suits your needs.
MoneyGeek's study of renters insurance rates in Mesa found that the cheapest options on average are:
Lemonade: $70 per year
USAA: $86 per year (Only available to active-duty military, veterans and their families)
You get even better value for your money with USAA renters insurance because it reimburses you for items at replacement cost. Plus, it covers flood and earthquake damage.
The prices listed in this analysis are based on policies that include $20,000 in personal property coverage, $100,000 in liability coverage and a $500 deductible. Your actual costs will vary depending on your personal property coverage limits, so check the table below to see how prices change when you increase or decrease that portion of your policy.
If you live elsewhere in Arizona, you can also compare renters insurance rates in the state.
Average Annual Rates for Personal Property Insurance
Personal Property Coverage:
Scroll for more
Compare Renters Insurance Rates
Ensure you're getting the best rate for your renters insurance. Compare quotes from the top insurance companies.
What Are the Best Renters Insurance Companies in Mesa?
MoneyGeek ranked the best renters insurance companies in Mesa and found that they include:
Best Overall: USAA (only available for current and former military personnel)
Runner-up: State Farm
To find the best renters insurance companies, MoneyGeek compared insurers on their affordability, customer satisfaction ratings from J.D. Power and financial stability ratings from AM Best. Additionally, MoneyGeek found that these companies offer unique coverages not offered by all renters insurance companies.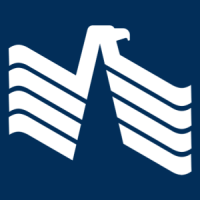 Geek Quick Take
USAA topped our list in Mesa with excellent marks in all categories, including a perfect score in customer satisfaction and stability. However, USAA is available only to military members and their families.
More About USAA
USAA consistently offers some of the cheapest rates around the country and has a variety of unique coverages. If you're currently serving in the military, you are eligible for a discount on your policy. Additionally, USAA members who are deployed abroad or decide to move abroad can keep their USAA coverage.
Read MoneyGeek's USAA renters Insurance Review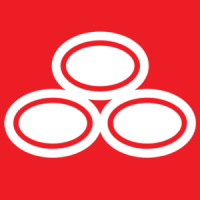 Geek Quick Take
State Farm ranked second in Mesa and scored well in most categories. State Farm also lets you add identity restoration coverage to your policy for $25 per year.
More About State Farm
Like USAA, State Farm has also consistently been recognized as one of the cheapest renters insurance providers across the country. Additionally, those living in an earthquake-prone area can buy earthquake coverage with State Farm, meaning losses or damage to property caused by earthquakes will be covered by the insurer.
Read MoneyGeek's State Farm renters Insurance Review
The Average Cost of Renters Insurance in Mesa for 2023
renters insurance is equal to the average.
How much is renters insurance in Mesa? Renters insurance in Mesa costs $137 per year on average, which is $22 less than the national average of $159 per year.
What Factors Impact Renters Insurance Costs in Mesa?
While there are several factors that impact your renters insurance costs, the following are the most impactful on the amount you will spend.
Personal property coverage amount. When choosing a renters insurance policy in Mesa, consider the amount of coverage you need, as this is the most important factor in your decision-making process. The higher the value of your property, the more you should expect to pay for coverage.
Location. The cost of renters insurance in Mesa may also depend on the neighborhood in which you live. Neighborhoods with a higher crime rate tend to have more expensive premiums than safer neighborhoods.
Deductible. The deductible is the amount you have to pay out of pocket before an insurance company starts paying your claim. Higher deductibles mean lower premiums, but you will pay more out of pocket if you need to file a claim.
ACV vs. RCV. Replacement cost value (RCV) packages cover the cost of replacing your damaged property with a new, similar item. Actual cash value (ACV) policies, on the other hand, pay out based on the depreciated value of your property after you file a claim. RCV plans are more expensive than ACV policies, but they also offer higher payouts when you file a claim.
Liability coverage amount. The amount of liability coverage you purchase for your renters insurance will have an inconsequential effect on the cost of the policy. A standard policy has $100,000 in liability coverage, but you can add thousands more in coverage for only a few dollars per year.
Calculate How Much Renters Insurance You Need
Does My Mesa Neighborhood Impact Cost of Renters Insurance?
Neighborhood location does not have a significant impact on the cost of renters insurance. Our analysis suggests that the neighborhood factor accounts for only a few/couple dollars difference per month in insurance premiums.
Understanding Renters Insurance in Mesa
MoneyGeek strongly recommends that renters purchase insurance. Renters insurance is an affordable way to protect your assets. If you have a lot of personal property, such as furniture, clothing and electronics, it could be worth considering renters insurance. It is designed to protect your rental home and personal belongings in the event of a fire, theft or other disasters.
What Does Renters Insurance Cover in Mesa?
When purchasing renters insurance in Mesa, it is critical to consider the protection your policy offers. A standard policy can provide protection against theft.
In 2019, the FBI reported that the number of property crimes per 100,000 residents in the city was 1,707. This is around 10% below the national average.
Apartment and home renters in Mesa may also want to consider purchasing renters insurance to protect themselves from fire, water and other damages, as these things can happen anywhere. Policies in Mesa may include:
Personal property coverage: In general, this covers the things you own inside your rented home, such as furniture and appliances, against certain perils like fire, vandalism, theft, plumbing issues and electrical malfunctions.
Additional living expenses: In some instances, renters are left without a place to live after a covered peril. This coverage will pay for your temporary housing expenses.
Liability insurance: This protects you financially if your actions or the actions of someone living with you cause damage to the property or bodily injury to others. It also covers legal expenses and court costs if someone files a lawsuit against you.
Medical payments coverage: This coverage will help with medical expenses related to injuries suffered by someone at your rented property. It pays out regardless of who is responsible for causing the injury.
What Is Not Covered by Renters Insurance in Mesa?
Renters insurance covers personal property but not the structure of the home. The property owners should have a separate policy protecting the structure itself.
Water damage caused by flooding is also generally excluded from most renters insurance policies. However, Mesa renters may purchase incremental flood insurance through the National Flood Insurance Program (NFIP).
Renter's insurance does not cover a roommate's possessions, damage from earthquakes, damage to your car or items worth more than the policy's limits. That said, you should always make sure to read the policy word for word to see if it covers what you need to be covered, as not all policies are the same.
Frequently Asked Questions About Renters Insurance in Mesa
When choosing a renters insurance policy, it's important to consider the insurer's track record for affordability and dependability. Some of the most common questions about renters insurance in Mesa are listed below:
Renters Insurance in Mesa Analysis: Methodology
MoneyGeek analyzed hundreds of renters insurance quotes in Mesa to help you find cheap renters insurance. The best renters insurance rankings were determined using data from J.D. Power, AM Best and our affordability metrics that are derived from a comprehensive analysis of quotes provided by Quadrant.
About Mark Fitzpatrick
---
---