best
renters insurance
Memphis
2023
The Cheapest and Best Renters Insurance in Memphis


The Companies With the Cheapest Renters Insurance in Memphis
When looking for cheap renters insurance in Memphis or elsewhere, cost should be an important factor to consider while you compare renters insurance quotes. Many insurers offer similar coverage at varying prices.
On average, the cheapest renters insurance companies in Memphis are:
State Farm: $115 per year
USAA: $173 per year (only available for current and former military members and their family)
USAA policyholders get better value for their money as all of the company's policies offer reimbursements at replacement cost and include cover for flood and earthquake damage.
The prices gathered by MoneyGeek are based on policies with $20,000 in personal property coverage limits, $100,000 liability coverage limits and a deductible of $500. The table below shows how prices can change by adjusting personal property coverage limits.
MoneyGeek also analyzed the companies that offer the cheapest renters insurance in Tennessee as a whole.
Average Annual Rates for Personal Property Insurance
Personal Property Coverage:
Scroll for more
Compare Renters Insurance Rates
Ensure you're getting the best rate for your renters insurance. Compare quotes from the top insurance companies.
What Are the Best Renters Insurance Companies in Memphis?
The best renters insurance looks not just at cost, but a host of other factors as well. MoneyGeek's study on companies that offer the best renters insurance in Memphis are:
Best Overall: State Farm
Runner-up: USAA (only available for current and former military members and their families)
MoneyGeek ranked these companies based on a unique rating system that took into account affordability, customer satisfaction from J.D. Power and financial stability ratings from AM Best. These companies were also found to have unique coverages not found in all renters insurance companies.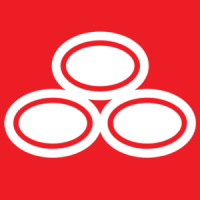 Geek Quick Take
State Farm consistently ranks as an affordable option across the country and offers policyholders unique coverages. For instance, those getting a quote can easily increase their limits for valuable items such as jewelry and business property. Additionally, policyholders of renters insurance with State Farm can add identity restoration coverage for $25 per year to protect against the costs of identity fraud.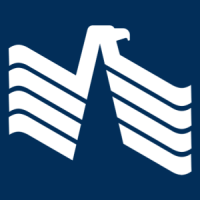 Geek Quick Take
USAA is consistently one of the cheapest options across the country that offers unique coverages. For one, policyholders currently in the military are entitled to an additional discount to their policy to make it even cheaper. Additionally, all their policies reimburse policyholders at replacement cost and cover earthquake flood damage.
More About USAA
USAA scores well across categories, scoring perfectly in customer satisfaction and financial stability. Note that this is only available for current and former military members.
Read MoneyGeek's USAA renters Insurance Review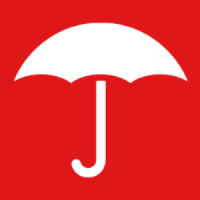 The Average Cost of Renters Insurance in Memphis for 2023
renters insurance is equal to the average.
The cost of renters insurance can vary based on location, as some states have more expensive areas due to different risks. The average cost of renters insurance in Memphis is $243 per year or $20 per month. This is $84 higher than the national average of $159 per year.
What Factors Impact Renters Insurance Costs in Memphis?
While there are several factors that impact your renters insurance cost, the following are the most impactful to the amount you will spend.
Personal property coverage amount – A higher personal property coverage amount can cover damages caused by severe weather events such as wildfires, lightning, hail and windstorms, which are common in the state of Tennessee. This is by far the most important factor in the cost of a policy.
Location within a city – A renter's neighborhood can affect the cost of renters insurance by only a minimal amount.
Deductible – This is the fee a policyholder must pay before an insurer can cover a claim. The higher the deductible, the lower the annual premiums and vice versa.
ACV vs. RCV – When insurers cover the loss or damage of items at actual cash value (ACV), this means they will pay the depreciated amount. On the other hand, replacement cost value (RCV) is where insurers will pay the full price of the item. ACV policies cost less than RCV policies.
Liability coverage amount – Getting additional liability coverage can affect the cost of renters insurance, but only minimally. Policyholders can get thousands of dollars of extra coverage with just a few dollars per year.
Calculate How Much Renters Insurance You Need
Does My Memphis Neighborhood Impact Cost of Renters Insurance?
Location is a factor considered in the cost of renters insurance. However, a MoneyGeek study found that the neighborhood a policyholder lives in has a limited impact on the cost of renters insurance in Memphis by only a few dollars a month.
Understanding Renters Insurance in Memphis
By law, renters insurance is not required. However, landlords can require it. Regardless, MoneyGeek encourages renters to purchase rental insurance, as it is a low-cost way to protect assets in case of any emergencies.
What Does Renters Insurance Cover in Memphis?
Renters insurance is not required by law, but certain landlords can necessitate it before a renter can move in.
The FBI has found that Memphis has a crime rate of 5,506 per 100,000 people in a year. This is 191% higher than the national average. With renters insurance, city residents can protect themselves against any losses that may occur should theft happen to them.
Additionally, apartment and home renters in Memphis can cover themselves in case of any fire or water damage to the rental. With renters insurance, Memphis residents have these coverages:
Personal property coverage – Renters insurance can cover any losses or damages to a renter's personal property under a filed claim. This can be for electronics, appliances and even clothing.
Additional living expenses – If a renter finds that their home or apartment is uninhabitable, renters insurance can cover the costs of temporary living expenses.
Liability insurance – This covers a renter's legal exposure. If a renter is found to be responsible for damages to others, this can cover the costs of legal expenses up to the selected limits.
Medical payments coverage – Renters insurance can also pay for injuries sustained on the property regardless of who is at fault. The base of medical payments coverage is $1,000.
What Is Not Covered by Renters Insurance in Memphis?
Renters who intend to get rental insurance should be aware that there are certain situations that don't get covered.
For instance, renters insurance does not cover the structure of a property, as landlords or owners are responsible for insuring this.
Certain types of water damage are covered, but damage as a result of flooding is not. Renters can opt to cover themselves from flooding damage by purchasing incremental insurance from the National Flood Insurance Program (NFIP).
Other situations or items that are not covered include roommates' possessions, damages to a policyholder's car, damage as a result of a natural calamity and high-value items that go beyond policy limits.
Before purchasing insurance, renters should remember to read the fine print as no two policies are alike.
Frequently Asked Questions About Renters Insurance in Memphis
MoneyGeek has answered a few commonly asked questions about renters insurance below.
Renters Insurance in Memphis Analysis: Methodology
Moneygeek analyzed hundreds of renters insurance quotes in Memphis to help you find cheap renters insurance. The best renters insurance rankings were determined using data from JD Power, AM Best and our affordability metrics that are derived from a comprehensive analysis of quotes provided by Quadrant.
About Mark Fitzpatrick
---
---