best
renters insurance
Lincoln
2023
The Cheapest and Best Renters Insurance in Lincoln
The Companies With the Cheapest Renters Insurance in Lincoln
Residents in Lincoln can save on their monthly premiums by shopping around and comparing renters insurance quotes. Because most insurance providers offer the same core coverages at different rates, renters should find a policy that meets their needs and their budget.
Based on MoneyGeek's rankings, the cheapest renters insurance in Lincoln for the average consumer are:
USAA: $77 per year
MetLife: $85 per year
USAA renters get an even better value for their money, as policies reimburse items at replacement costs and also cover flood and earthquake damage.
The rates for each company included above are for a policy with $20,000 in personal property coverage limits, $100,000 in liability coverage limits and a deductible of $500. To see how changing your personal property coverage limit impacts your premiums, you can use our table below.
Nebraska renters living outside of Lincoln can also compare renters insurance in Nebraska.
Average Annual Rates for Personal Property Insurance
Personal Property Coverage:
Scroll for more
Compare Renters Insurance Rates
Ensure you're getting the best rate for your renters insurance. Compare quotes from the top insurance companies.
What Are the Best Renters Insurance Companies in Lincoln?
MoneyGeek found that the best renters insurance companies in Lincoln are:
Best Overall: USAA (only available for current and former military members)
Runner-up: MetLife
MoneyGeek used our own ranking criteria which accounted for affordability, customer satisfaction ratings from J.D. Power and financial stability ratings from AM Best. The two highest ranked insurers, USAA and MetLife, also offer unique coverages that are rarely provided by other insurers.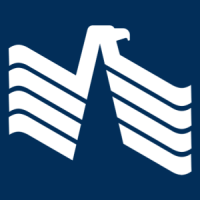 Geek Quick Take
USAA received perfect ratings across all categories including affordability and customer satisfaction. However, only current and former military members and their families are eligible to buy policies from this insurer.
More About USAA
USAA consistently ranks first in all criteria. It offers one of the cheapest renters insurance in Lincoln and across the country. Active military members canreceive additional discounts, reducing the cost of their insurance even more. Unlike other companies, it provides coverage for flood and earthquake damage. Your coverage with USAA will also remain in effect even if you move abroad.
Read MoneyGeek's USAA renters Insurance Review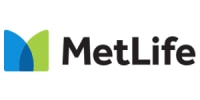 Geek Quick Take
MetLife was ranked as the second-best renters insurance provider in Lincoln based on scores in financial stability and affordability. All MetLife policies also include identity theft protection.
More About MetLife
MetLife received the second-highest overall score in Lincoln, making it the best and most widely available insurer in the city. It offers identity protection, which monitors your digital footprint and covers the cost of damages if you become a victim of identity theft. Additionally, you can also add speciality coverage for high-value items, like musical instruments or sports equipment.
The Average Cost of Renters Insurance in Lincoln for 2023
renters insurance is equal to the average.
The average cost of renters insurance in Lincoln is $115 per year or around $10 per month. This is $44 cheaper than the national average of $159 per year.
What Factors Impact Renters Insurance Costs in Lincoln?
Renters insurance costs vary significantly based on different factors. The following factors have the most effect on the cost of renters insurance in Lincoln.
Personal property coverage amount. This is the amount of coverage you need to protect your assets. It has the greatest impact on the amount that you pay for insurance — the more personal property you own, the more you'll pay for insurance.
Location. The cost of policies can also change depending on where you live. However, based on most studies, crime rates and theft rates only slightly impact the cost of renters insurance in Lincoln.
Deductible. Higher deductibles mean lower monthly premiums. However, expect to pay more out of pocket if you file a claim.
ACV vs. RCV. Actual cash value (ACV) reimbursement type replaces your damaged items with the actual cash based on the depreciated value of the item. On the other hand, the replacement cost value (RCV) reimbursement type replaces your damaged item with the equivalent cost to buy a similar item without accounting for depreciation. Between these two, RCV policies cost more as they pay more for claims.
Liability coverage amount. A standard policy has $100,000 in liability coverage. Increasing the amount of liability coverage included in your policy only costs a few dollars more per year.
Calculate How Much Renters Insurance You Need
Does My Lincoln Neighborhood Impact Cost of Renters Insurance?
Neighborhood locations only have a minor impact on the cost of renters insurance. MoneyGeek found that the cost of renters insurance only varies by a few dollars per month between different neighborhoods in Lincoln.
Understanding Renters Insurance in Lincoln
Purchasing renters insurance is an affordable way to protect your assets. For a low cost, you'll be partially to fully covered for damage-related expenses. While it's not mandated by law, some landlords require renters to purchase a policy before signing a lease. MoneyGeek also recommends acquiring a policy to safeguard your valuables and assets.
What Does Renters Insurance Cover in Lincoln?
When you shop for renters insurance, you should carefully review what coverages are included in your policy. Depending on your needs as a renter, you may choose to add optional coverages for an additional cost.
According to the FBI, Lincoln had a property crime rate of 2,595 per 100,000 people in 2019, which is 37% above the national average. Based on this data, renters in Lincoln may want to add renters insurance as a safeguard against the increased incidence of property crime and theft. Lincoln renters can also get optional coverage against various risks like fires and water damage.
A standard renters insurance policy in Lincoln typically includes the following coverage:
Personal property coverage: This protects the contents of your rented home against perils like fire, vandalism, theft, plumbing issues, electrical malfunctions and some weather-related damages.
Additional living expenses: This coverage reimburses expenses for temporary housing if your home is made inhabitable by a covered peril.
Liability insurance: If an accident in your rental property causes damages or injuries to other people, liability insurance will cover the damages. It also covers legal expenses and court judgment payments.
Medical payments coverage: This pays for medical expenses for injuries that occurred in your rented property regardless of who is at fault.
What Is Not Covered by Renters Insurance in Lincoln?
Renters insurance covers the contents of a rented property. However, other types of perils like flood and water damage are usually not covered. This means if you live in a flood-prone area, you should also purchase incremental insurance through the National Flood Insurance Program (NFIP).
While your landlord may already have protection for the building structure, some damages may not be covered. Your roommates' possessions, earthquake-related damages, vehicle damages, jewelry and other items whose value exceeds the policy limits, aren't covered in a standard policy. If you want protection for these things, you'll need to pay for additional coverage.
It's also critical that you read and fully understand the terms and conditions of your renters insurance policy prior to signing it. That way, you know what's included.
Frequently Asked Questions About Renters Insurance in Lincoln
MoneyGeek answers some of the most common questions about renters insurance in Lincoln.
Renters Insurance in Lincoln Analysis: Methodology
Moneygeek analyzed hundreds of renters insurance quotes in Lincoln to help you find cheap renters insurance. The rankings for the best renters insurance providers were determined using data from J.D. Power, AM Best and our affordability metrics that are derived from a comprehensive analysis of quotes provided by Quadrant.
About Mark Fitzpatrick
---
---