best
renters insurance
Glendale
2023
The Cheapest and Best Renters Insurance in Glendale

The Companies With the Cheapest Renters Insurance in Glendale
Most renters insurance companies provide the same basic coverages, so the average cost of renters insurance in Glendale is an important factor to consider. Always compare renters insurance quotes from several providers to find the best policy for your needs. If you're looking for affordable renters insurance, MoneyGeek's analysis found that the following providers offer the cheapest renters insurance in Glendale:
State Farm: $95 per year
USAA: $95 per year (only offered to current and former military members and their families)
USAA automatically offers policyholders flood and earthquake coverage and reimburses valuables at their replacement value.
MoneyGeek considered insurance plans with personal property protection of $20,000, liability insurance of $100,000 and a $500 deductible. Nevertheless, your exact costs will vary depending on your needs and situation. Explore the following table to see how rates differ depending on the amount of personal property insurance you choose.
Non-Glendale residents can compare renters insurance policies across Arizona.
Average Annual Rates for Personal Property Insurance
Personal Property Coverage:
Scroll for more
Compare Renters Insurance Rates
Ensure you're getting the best rate for your renters insurance. Compare quotes from the top insurance companies.
What Are the Best Renters Insurance Companies in Glendale?
According to MoneyGeek's extensive review of the top renters insurance companies, the following are the best renters insurance companies in Glendale:
Best Overall: USAA (only available to current and former military personnel)
Runner-up: State Farm
MoneyGeek's unique rating methodology utilizes data from J.D. Power customer satisfaction ratings and AM Best financial stability evaluations. Furthermore, MoneyGeek identified instances where insurance companies provide unique coverages.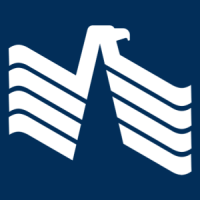 Geek Quick Take
With perfect ratings in every category, USAA is MoneyGeek's top pick in Glendale. However, USAA insurance plans are only available to active or retired military members and their families.
More About USAA
USAA, one of the nation's most cost-effective insurers, also offers unique coverages. All USAA plans reimburse you at replacement cost, ensuring that you receive items of comparable quality to those you lost. Furthermore, if you are deployed or decide to relocate abroad, USAA will continue to cover you.
Read MoneyGeek's USAA renters Insurance Review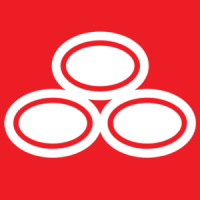 Geek Quick Take
State Farm ranks high for affordability and customer service and has perfect financial stability and affordability scores. If you live in an earthquake-prone area, State Farm can provide earthquake coverage for an additional cost.
More About State Farm
State Farm often rates as one of the country's most economical renters insurance carriers. With State Farm, you can purchase inflation insurance to ensure your personal property coverage limits increase over time. While acquiring a quote from State Farm, you can boost limits for high-end possessions, like jewelry.
Read MoneyGeek's State Farm renters Insurance Review
The Average Cost of Renters Insurance in Glendale for 2023
renters insurance is equal to the average.
The average cost of renters insurance in Glendale is $150 per year, equating to around $13 per month. This cost is $9 less per year than the national average of $159. It's important to note that the average cost of renters insurance varies depending on your insurance needs.
What Factors Impact Renters Insurance Costs in Glendale?
Several factors affect the price of renters insurance; the following are the most impactful:
Personal property coverage amount. It's critical to assess the amount of coverage you require when looking for the best renters insurance in Glendale. Property coverage is the most important factor affecting the price of renters insurance.
Location. Your home's location may slightly impact the cost of renters insurance in Glendale. For instance, communities with high crime rates tend to have marginally higher renters insurance prices.
Deductible. If you choose a higher deductible, you'll pay more out of pocket if you file a claim but pay lower premiums.
ACV vs. RCV. If your policy pays actual cost value (ACV), the insurance carrier will reimburse you based on the depreciated value of your used possessions. On the other hand, replacement cost value (RCV) pays the amount required to buy a new item of matching quality and type without depreciation. RCV coverage is more expensive than ACV coverage since it compensates more for claims.
Liability coverage amount. Standard liability coverage is $100,000, but you can add thousands for a few dollars more per year.
Calculate How Much Renters Insurance You Need
Does My Glendale Neighborhood Impact Cost of Renters Insurance?
Unlike other insurance coverage plans, renters insurance prices are not significantly affected by where you live. MoneyGeek's study found that your neighborhood's location only affects insurance costs by a few dollars a month.
Understanding Renters Insurance in Glendale
Even though Arizona does not mandate renters insurance, having it gives you peace of mind and protects you financially in the event of a catastrophe. Furthermore, MoneyGeek advises purchasing a reasonably-priced renters insurance policy in Glendale to cover your possessions from damage or theft. It's worth noting that your landlord may require you to purchase insurance.
What Does Renters Insurance Cover in Glendale?
When shopping for renters insurance, make sure your coverage matches your specific needs. Renters insurance is an affordable way to protect yourself from the costs of theft and other unanticipated events. According to the FBI, Glendale saw 1,501 property crimes per 100,000 residents in 2019, which is 20.58% less than the national average.
Glendale tenants can also purchase supplemental coverage to protect themselves from numerous risks, such as water and fire damage. Generally, renters insurance coverage in Glendale includes the following features:
Personal property coverage: Includes theft, fire, vandalism, electrical failures, weather-related disasters and certain plumbing problems.
Additional living expenses: Covers your temporary dwelling expenses if your rented accommodation becomes uninhabitable due to a covered peril.
Liability insurance: Protects you if a third party is injured or their property is damaged as a result of an accident at your rental property. It helps with legal bills and court judgment payments.
Medical payments coverage: Helps pay for medical expenses when someone is injured in your rental home, regardless of who is at fault.
What Is Not Covered by Renters Insurance in Glendale?
Renters insurance in Glendale does not cover the building's structure, which is the landowner's responsibility. Additionally, there are a few risks renters insurance policies don't cover. In such cases, it may be prudent to obtain additional coverage.
For instance, renters insurance will compensate you for certain types of plumbing water damages, but not for water damage caused by floods. However, you can obtain additional flood damage coverage through the National Flood Insurance Program (NFIP).
Most renters insurance policies do not cover your roommates' possessions, earthquake damage, automotive damage, jewelry and other valuables that surpass coverage limits. Additionally, not all insurance policies are alike. Before finalizing your purchase, read the policy carefully to ensure you are adequately covered.
Frequently Asked Questions About Renters Insurance in Glendale
Renters shopping for insurance should select a company that offers the optimum combination of cost and quality. MoneyGeeks answers some of the most commonly asked questions about renters insurance in Glendale.
Renters Insurance in Glendale Analysis: Methodology
MoneyGeek analyzed hundreds of renters insurance quotes in Glendale to help you find cheap renters insurance. We determined the best renters insurance rankings using data from J.D. Power, AM Best, and affordability metrics derived from a comprehensive analysis of quotes provided by Quadrant.
About Mark Fitzpatrick
---
---