best
renters insurance
Gilbert
2023
The Cheapest and Best Renters Insurance in Gilbert

The Companies With the Cheapest Renters Insurance in Gilbert
Since most renters insurance policies offer the same essential coverages, the cost of renters insurance in Gilbert will be the biggest differentiator. Evaluate renters insurance quotes from various insurance companies to find the optimal policy for your needs. If you are seeking cheap renters insurance coverage, MoneyGeek found that the cheapest renters insurance companies in Gilbert are:
Lemonade: $64 per year
USAA: $84 per year (only available to current and former military members and their families)
USAA policyholders receive the best bang for their buck. The company's renters insurance covers damage from floods and earthquakes and reimburses for items at their replacement cost.
MoneyGeek utilized quotes for insurance policies with personal property coverage of $20,000, liability coverage of $100,000 and a $500 deductible. However, your actual expenses will vary based on your requirements. Examine the table below to discover how renters insurance prices vary based on different personal property coverages.
Renters who reside outside of Gilbert can compare renters insurance companies in Arizona.
Average Annual Rates for Personal Property Insurance
Personal Property Coverage:
Scroll for more
Compare Renters Insurance Rates
Ensure you're getting the best rate for your renters insurance. Compare quotes from the top insurance companies.
What Are the Best Renters Insurance Companies in Gilbert?
Based on MoneyGeek's comprehensive evaluation of top renters insurance companies, the following are the best renters insurance providers in Gilbert:
Best Overall: USAA (only available to current and former military personnel)
Runner-up: State Farm
To obtain these scores, MoneyGeek utilized a unique rating framework that includes affordability, customer satisfaction ratings from J.D. Power and financial stability ratings from AM Best. In addition, MoneyGeek identified when these insurance providers offer unique coverages.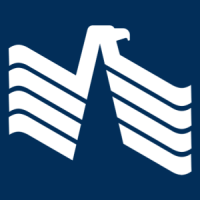 Geek Quick Take
USAA is our top choice due to its high ratings across all criteria, including perfect scores for financial stability and customer satisfaction. Only active and retired military personnel and their families are eligible to purchase USAA plans.
More About USAA
USAA is among the most affordable options nationwide and also offers distinctive coverages. Unlike most, its renters insurance covers damage caused by floods and earthquakes. USAA also provides discounted rates to active-duty military personnel, making it even more affordable for this group.
Read MoneyGeek's USAA renters Insurance Review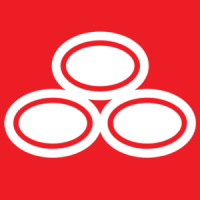 Geek Quick Take
State Farm is the runner-up owing to its high scores across various categories and perfect financial stability score. During the quote process, State Farm allows you to boost limits for high-end possessions, such as jewelry and electronics.
More About State Farm
State Farm frequently ranks among the nation's most affordable renters insurance providers. For an additional $25 per year, you can add restoration coverage to protect yourself from potential losses incurred due to identity theft. Moreover, if you reside in an earthquake-prone area, State Farm offers earthquake coverage as an add-on.
Read MoneyGeek's State Farm renters Insurance Review
The Average Cost of Renters Insurance in Gilbert for 2023
renters insurance is equal to the average.
The average cost of renters insurance in Gilbert is $134 per year or approximately $11 per month. This cost is $25 less than the national average of $159 annually. It's worth noting that the average cost of renters insurance will vary depending on your requirements.
What Factors Impact Renters Insurance Costs in Gilbert?
Several factors will affect your renters insurance cost, but the following are the most significant:
Personal property coverage amount. When searching for the best renters insurance in Gilbert, it's important to evaluate the amount of coverage you'll need. Coverage amount has the most significant impact on renters insurance cost.
Location. Where you live will minimally affect the price of renters insurance in Gilbert. For example, neighborhoods with high crime rates only have slightly higher insurance premiums.
Deductible. If you choose a greater deductible, you will spend more out of pocket when you file a claim, resulting in reduced premiums.
ACV vs. RCV. Insurance payments may be based on actual cash value (ACV) or replacement cost value (RCV). With ACV insurance, the company will compensate you based on the depreciated worth of your used items. In contrast, RCV plans refund the amount necessary to purchase a new item of comparable quality and type, excluding depreciation. Since RCV coverage reimburses more for claims, it's more expensive than ACV coverage.
Liability coverage amount. Standard liability coverage is $100,000, but you may add thousands more for a few dollars each year.
Calculate How Much Renters Insurance You Need
Does My Gilbert Neighborhood Impact Cost of Renters Insurance?
Contrary to other types of insurance, where you live has little effect on renters insurance premiums. According to MoneyGeek's findings, rates vary by only a few dollars per month, depending on the neighborhood.
Understanding Renters Insurance in Gilbert
Although renters insurance in Gilbert is not required by law, it provides peace of mind and offers you protection should the worst happen. MoneyGeek recommends getting an affordable renters insurance plan to protect your belongings from damage or theft. Moreover, your landlord may ask you to obtain an insurance policy.
What Does Renters Insurance Cover in Gilbert?
When shopping for renters insurance, purchase sufficient coverage to meet your individual needs as a tenant in Gilbert. Renters insurance is a cost-effective way to safeguard against potential expenses resulting from theft and other unforeseen catastrophes.
Renters in Gilbert may also choose to get supplemental insurance to protect against various dangers, such as fire and water damage. Typically, insurers in Gilbert provide renters insurance policies that include:
Personal property coverage: Protects the contents of your rental house against hazards such as fire, theft, vandalism, electrical failures, plumbing troubles and certain weather-related damages.
Additional living expenses: After a covered peril, your rented property may become unlivable. This insurance coverage pays for interim accommodation costs.
Liability insurance: Covers you if an incident at your rental property results in injury or property damage to third parties. It also assists with legal fees and payment of court judgments.
Medical payments coverage: If someone is harmed on your rental property, this coverage assists with the resulting medical expenditures. It compensates irrespective of liability.
What Is Not Covered by Renters Insurance in Gilbert?
The structure of the building, which is the landlord's responsibility, is not covered by renters insurance in Gilbert. There are also specific risks that renters insurance does not cover. In such situations, it may be advisable to have supplementary coverage.
For example, renters insurance will cover water damage caused by plumbing failures, but not water damage caused by flooding. If you need flood damage coverage, you can purchase incremental insurance via the National Flood Insurance Program (NFIP).
Most renters insurance plans also exclude your roommates' belongings, earthquake damage, automobile damage, jewelry and other items that exceed the policy limitations. Before completing your purchase, read the policy thoroughly to confirm you have appropriate coverage.
Frequently Asked Questions About Renters Insurance in Gilbert
Renters insurance buyers should opt for a firm that provides the best balance of pricing and quality. MoneyGeek answers some of the most frequently asked questions concerning Gilbert renters insurance.
Renters Insurance in Gilbert Analysis: Methodology
Moneygeek analyzed hundreds of quotes to help you find Gilbert's most affordable renters insurance. We determined the best renters insurance rankings using data from J.D. Power, AM Best and affordability metrics derived from a comprehensive analysis of quotes provided by Quadrant.
About Mark Fitzpatrick
---
---