best
renters insurance
Fremont
2023
The Cheapest and Best Renters Insurance in Fremont

The Companies With the Cheapest Renters Insurance in Fremont
Because most renters insurance providers offer the same essential coverages, cost should be an important deciding factor for Fremont residents. For the best options, compare renters insurance quotes from various insurers.
According to MoneyGeek's analysis, the most affordable renters insurance providers in Fremont are:
Lemonade: $94 per year
State Farm: $130 per year
The costs used in this analysis are for insurance with personal property coverage of $20,000, liability coverage of $100,000 and a $500 deductible. Your cost may vary depending on the coverage you choose. See how prices change for different personal property coverage limits in the table below.
You can also compare renters insurance throughout California if you live elsewhere in the state.
Average Annual Rates for Personal Property Insurance
Personal Property Coverage:
Scroll for more
Compare Renters Insurance Rates
Ensure you're getting the best rate for your renters insurance. Compare quotes from the top insurance companies.
What Are the Best Renters Insurance Companies in Fremont?
MoneyGeek assessed the best renters insurance in Fremont and found the following companies to be the strongest:
Best Overall: USAA (Exclusively for military personnel)
Runner-up: State Farm
MoneyGeek employed a unique assessment system that includes affordability, J.D. Power customer satisfaction ratings and AM Best financial stability ratings to determine final grades. These companies also provide coverages not available from all renters insurance companies.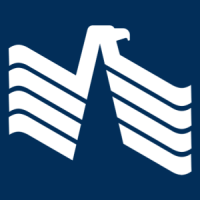 Geek Quick Take
USAA was our top pick because of its high ratings in all categories, including perfect scores in financial stability and customer satisfaction. However, USAA policies are only available to current and former military personnel and their families.
More About USAA
USAA is consistently one of the most affordable options in the country and offers unique coverages. For instance, USAA automatically includes earthquake and flood coverage in its policies. The company's plans reimburse you at replacement cost, ensuring that you receive items of comparable quality to those you lost. In addition, USAA offers large discounts to active-duty military personnel.
Read MoneyGeek's USAA renters Insurance Review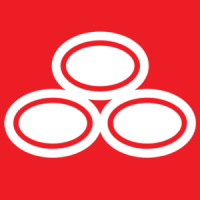 Geek Quick Take
State Farm is the runner-up, with great ratings across the board, and is the best option for people who aren't eligible for USAA plans.
More About State Farm
State Farm policies rank among the most affordable renters insurance options nationwide. The company offers the ability to boost limits for valuable items, such as jewelry and business property, while you're acquiring a quote. With State Farm, you can also get inflation coverage, which increases your personal property coverage limits over time.
Read MoneyGeek's State Farm renters Insurance Review
The Average Cost of Renters Insurance in Fremont for 2023
renters insurance is equal to the average.
The average cost of renters insurance for Fremont residents is $21 per month or $253 per year. This is $94 more than the national yearly average of $159.
What Factors Impact Renters Insurance Costs in Fremont?
Although various factors influence the cost of renters insurance, the following are the most important.
Personal property coverage amount. Consider the coverage you need when shopping for the best renters insurance in Fremont. One of the most crucial factors affecting policy cost is the amount of property you want to cover.
Location. The cost of renters insurance may vary slightly depending on your area's weather patterns and crime rates. Insurance policies for apartments in Fremont communities with a history of property theft or severe weather risk, for example, may have higher rates.
Deductible. The higher the deductible, the lower your out-of-pocket costs if you file a claim.
ACV vs. RCV. Insurance companies may reimburse you in one of two ways — actual cash value (ACV) or replacement cost value (RCV). ACV plans replace items at their depreciated value and are best for saving money on premiums. Meanwhile, RCV plans are more expensive but reimburse you for the cost of replacing your items with new ones of the same quality.
Liability coverage amount. The amount of liability coverage you choose has a modest impact on the price of your renters insurance. A standard policy includes $100,000 in liability coverage, but you may add thousands for just a few dollars more.
Calculate How Much Renters Insurance You Need
Does My Fremont Neighborhood Impact Cost of Renters Insurance?
In contrast to other types of insurance, renters insurance premiums are not highly affected by where you reside. According to MoneyGeek's study, where you live in Fremont only has a minor impact on your monthly insurance cost.
Understanding Renters Insurance in Fremont
Renters insurance is a wise choice because it can protect you from financial damages caused by theft, water backup, natural disasters and other factors. MoneyGeek strongly encourages purchasing renters insurance in Fremont as a low-cost way of protecting your assets.
What Does Renters Insurance Cover in Fremont?
Make sure you get enough coverage for your needs while shopping for renters insurance in Fremont. It is a cost-effective strategy that protects you against theft and other unplanned charges, providing peace of mind.
Moreover, Fremont apartment and home renters may want renters insurance to protect themselves from dangers like fire and water damage, which can occur anytime.
Renters insurance companies in Fremont typically offer policies that include the following:
Personal property coverage: Covers fire, vandalism, theft, electrical failures, plumbing troubles and some weather-related damages to the contents of your rented home.
Additional living expenses: Covers temporary lodging costs if your rental unit becomes uninhabitable after a covered peril.
Liability insurance: Covers you if an accident on your rental property results in property damage or injuries to others. It aids in the payment of legal fees and court judgments.
Medical payments coverage: Assists with medical expenses if someone is hurt while visiting your rented property, regardless of who is to blame.
What Is Not Covered by Renters Insurance in Fremont?
Renters insurance in Fremont protects your personal belongings but not the structure of the building, which is the landlord's responsibility. However, renters insurance does not cover certain risks.
For instance, most renters insurance policies only cover certain types of water damage and not flood-related water damage. If you need flood protection, you can get additional flood insurance through the National Flood Insurance Program (NFIP).
Your roommate's belongings, earthquake damage, car damage, jewelry and other valuables worth more than the policy limitations are often also excluded. Before completing your purchase, MoneyGeek advises you to read the policy thoroughly to confirm you have adequate coverage.
Frequently Asked Questions About Renters Insurance in Fremont
If you're seeking fast answers to common questions about renters insurance in Fremont, MoneyGeek has them below.
Renters Insurance in Fremont Analysis: Methodology
MoneyGeek analyzed hundreds of renters insurance quotes in Fremont to help you find cheap renters insurance. We determined the best renters insurance rankings using data from J.D. Power, AM Best and affordability metrics derived from a comprehensive analysis of quotes provided by Quadrant.
About Mark Fitzpatrick
---
---