best
renters insurance
Dallas
2023
The Cheapest and Best Renters Insurance in Dallas
The Companies With the Cheapest Renters Insurance in Dallas
It is important to compare costs when choosing the best renters insurance in Dallas since most companies offer similar coverages. You can compare renters insurance quotes to find the best option.
The cheapest renters insurance companies in Dallas for the average consumer are:
USAA: $74 per year (only available for current and former military members)
Lemonade: $83 per year
MoneyGeek based its analysis on policies with $20,000 in personal property coverage, $100,000 in liability coverage and a deductible of $500. Your actual costs may differ, and you can use the table below to check the actual cost by adjusting the personal property coverage limits.
If you live in any other part of Dallas, you can compare renters insurance rates for Texas as a whole.
Average Annual Rates for Personal Property Insurance
Personal Property Coverage:
Scroll for more
Compare Renters Insurance Rates
Ensure you're getting the best rate for your renters insurance. Compare quotes from the top insurance companies.
What Are the Best Renters Insurance Companies in Dallas?
Based on MoneyGeek's analysis, the best renters insurance companies in Dallas are:
Best Overall: Allstate
Runner-up: Lemonade
USAA received the highest score in Dallas by MoneyGeek's rating system. However, because USAA is only available to military members, veterans and their families, it is not listed as best overall.
These companies had the highest scores on MoneyGeek's unique rating system. Our analysis incorporates affordability, customer satisfaction ratings from J.D. Power and financial stability ratings from AM Best. MoneyGeek also found that the best renters insurance companies offer unique coverages that set them apart from other insurers.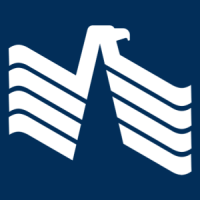 Geek Quick Take
USAA is consistently one of the cheapest insurance options across the country. Since it also offers unique coverage benefits, this company offers the best combination of value and quality for renters in Dallas. Unlike other companies, USAA policies cover flood and earthquake damage. This renters policy provides reimbursement at replacement cost, meaning you can get the same quality of items that you lost.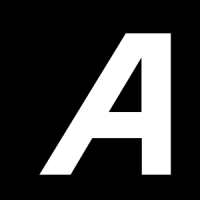 Geek Quick Take
Allstate renters policy offers unique coverage, including protection from identity theft. This policy comes with the option to purchase flood damage insurance through an Allstate agent. You can also make your renters insurance premiums even more affordable by waiving your off-premises theft coverage.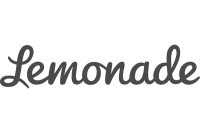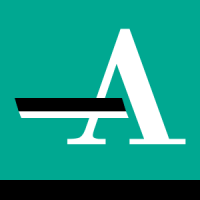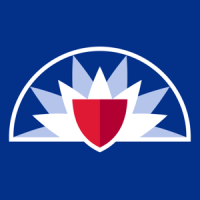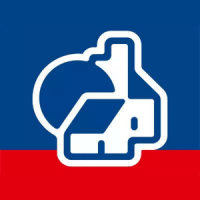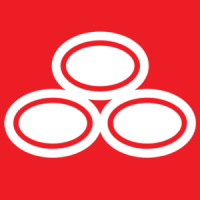 The Average Cost of Renters Insurance in Dallas for 2023
renters insurance is equal to the average.
The average cost of renters insurance in Dallas is $131 per year. Compared to the national average of $159 per year, renters insurance in Dallas is cheaper by an average of $28.
What Factors Impact Renters Insurance Costs in Dallas?
While there are several factors that impact your renters insurance cost, the following are the most impactful to the premiums you will pay for renters insurance in Dallas.
Personal property coverage amount – The coverage amount you want to purchase is a critical factor in determining the cost of renters insurance. The higher the coverage amount, the higher your renters insurance rate will be.
Location – Your neighborhood will have some impact on the cost of your renters insurance. If you live in a Dallas neighborhood with a high crime rate or severe weather, you are likely to pay higher premiums for your policy. However, location plays only a small part in your rate calculations.
Deductible – The out-of-pocket cost that you pay when filing a claim is called your deductible. If you select a high deductible, the cost of your renters insurance will be lower because you'll pay more. However, if your deductible is low, the cost of your renters insurance will be higher since your insurer pays more.
Actual Cash Value (ACV) vs. Replacement Cost Value (RCV) – RCV policies pay more because they do not factor in depreciation of your items. This makes RCV policies more costly compared to ACV policies. An ACV policy is cheaper because it factors in the depreciation of your property's value over time, resulting in smaller payouts.
Liability coverage amount– Your liability coverage amount has a small impact on the cost of your renters insurance. You can purchase a higher liability coverage by paying a few extra dollars per year.
Calculate How Much Renters Insurance You Need
Does My Dallas Neighborhood Impact Cost of Renters Insurance?
MoneyGeek found that the neighborhood where you live in Dallas will only impact your renters insurance rates by a couple of dollars per month. Although location is one of the factors that affect the cost of renters insurance, its impact is marginal.
Understanding Renters Insurance in Dallas
To get the best renters insurance in Dallas, choose an insurer that offers comprehensive coverage. Renters face various risks, including fire damage, theft and other unexpected situations that could lead to property loss.
MoneyGeek strongly recommends purchasing renters insurance. For just $11 per month, you can secure your assets against the common risks.
What Does Renters Insurance Cover in Dallas?
FBI statistics indicate that Dallas had a property crime rate of 2540 per 100,000 people in 2018, which is 28% above the national average. Renters insurance protects your assets by reimbursing for any property damage or losses incurred.
Other common risks for renters in Dallas, like water damage and fire, are also covered by renters insurance.
Renters insurance in Dallas covers the following:
Personal property – The belongings in your home are covered under your renters insurance policy. If you lose your property due to covered events, your insurer will reimburse you for the lost items.
Additional living expenses – In case your home becomes uninhabitable due to risks such as fire or water damage, renters insurance will cover the additional living expenses of finding alternative housing.
Liability insurance – If someone gets injured on your property, they can sue you. Renters insurance provides liability coverage to protect you against lawsuits and will settle legal fees or other expenses.
Medical payments coverage – If someone is injured on your property, your renters insurance policy will cover the medical costs.
What Is Not Covered by Renters Insurance in Dallas?
It is important to understand the terms of your policy to ensure you get the most comprehensive coverage for your assets. There are some exclusions that a renters insurance policy does not cover.
Your renters insurance covers the contents of your home, but it does not cover the structure itself. Your landlord should have insurance for the structure.
Renters insurance generally does not cover property damage caused by flooding. You can consider purchasing flooding insurance from the National Flood Insurance Program (NFIP). USAA is the only renters insurance company that offers coverage for flood damage.
Your policy likely won't cover damage to your car, jewelry or other valuables that may exceed the policy limit. Damage to a roommate's property is not covered and neither is any damage resulting from an earthquake.
Exclusions vary from company to company so always take time to read the terms on your renters insurance policy.
Frequently Asked Questions About Renters Insurance in Dallas
It is important to compare quotes and coverage benefits from different insurers to get the best mix of value and quality. Here are some of the most commonly asked questions about renters insurance in Dallas.
Renters Insurance in Dallas Analysis: Methodology
MoneyGeek analyzed hundreds of renters insurance quotes in Dallas to help you find cheap renters insurance. The best renters insurance rankings were determined using data from JD Power, A.M. Best and our affordability metrics that are derived from a comprehensive analysis of quotes provided by Quadrant.
About Mark Fitzpatrick
---
---