best
renters insurance
Chula Vista
2023
The Cheapest and Best Renters Insurance in Chula Vista
The Companies With the Cheapest Renters Insurance in Chula Vista
Cost should be a primary consideration for renters insurance customers in Chula Vista because most companies offer similar core coverages. Shop around to compare renters insurance quotes from multiple insurers to find the cheapest renters insurance.
MoneyGeek found that the most affordable policies for the average consumer in Chula Vista are from:
Lemonade: $64 per year
USAA: $102 per year. Only available to current and former military members and their families.
USAA policyholders can get even better value for their money since all policies already come with coverages for flood and earthquake damage as well as reimbursements for items at replacement cost.
Note that these prices are based on policies with $20,000 in personal property coverage, $100,000 in liability coverage and a deductible of $500. Your actual costs may differ depending on the value of your personal property. Use the table below to see how different personal property coverage limits affect prices.
You can also compare renters insurance for California as a whole if you live elsewhere in the state.
Average Annual Rates for Personal Property Insurance
Personal Property Coverage:
Scroll for more
Compare Renters Insurance Rates
Ensure you're getting the best rate for your renters insurance. Compare quotes from the top insurance companies.
What Are the Best Renters Insurance Companies in Chula Vista?
Based on MoneyGeek's study, the top-rated renters insurance companies in Chula Vista are:
Best Overall: USAA (only available to eligible military personnel and their families)
Runner-up: Allstate
These scores were calculated using MoneyGeek's unique rating system that incorporates affordability, customer satisfaction ratings from J.D. Power and financial stability ratings from AM Best. We also found that these companies offer unique coverages that not all renters insurance companies provide.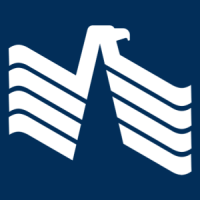 Geek Quick Take
USAA is our top pick due to consistently high ratings, including a perfect score on customer service. However, you'll need a military background to qualify for its policies.
More About USAA
In addition to being one of the cheapest companies providing renters insurance across the country, USAA also offers unique coverages. Renters who need protection against floods and earthquakes will save hundreds of dollars since all USAA policies already come with coverages for flood and earthquake damage, which is rare among other insurers.
Read MoneyGeek's USAA renters Insurance Review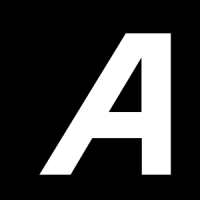 Geek Quick Take
Allstate is MoneyGeek's runner-up based on its high ratings for customer service, financial stability and affordability. Allstate offers identity protection that can be added to your policy.
More About Allstate
Policyholders will enjoy the benefit of several unique coverages and discounts Allstate offers. For instance, although renters insurance doesn't typically cover flood damage, Chula Vista renters who want this added protection can purchase a flood policy directly from Allstate. Additionally, Allstate offers the option to waive your off-premises theft coverage if you're looking to lower your premiums.
Read MoneyGeek's Allstate renters Insurance Review
The Average Cost of Renters Insurance in Chula Vista for 2023
renters insurance is equal to the average.
The average cost of renters insurance in Chula Vista is $180 per year or $15 per month for a policy with personal property coverage of $20,000, liability coverage of $100,000 and a deductible of $500. This is $21 more expensive per year compared to the national average.
What Factors Impact Renters Insurance Costs in Chula Vista?
While several factors affect your renters insurance cost, the following impact the amount the most:
Personal property coverage amount. Your chosen personal property coverage limit is the most important factor in determining how much your policy will cost. We strongly advise you to choose a coverage limit that provides adequate protection for your personal possessions. Use our personal property calculator below to estimate your rates in Chula Vista.
Location. Your ZIP code could slightly affect your renters insurance premium. In calculating your rates, your insurer will check if you live in a neighborhood with a high crime rate or a high risk of severe weather. They may charge higher insurance rates to compensate for the increased likelihood that you'll file a claim.
Deductible. This is the amount you need to spend toward an insured loss before your policy pays for your claim. For example, with a $500 deductible, you'll need to pay the first $500 of a covered loss. If you choose a policy with a higher deductible, you will have lower monthly premiums, but you will also have to pay more out of pocket if you file a claim.
ACV vs. RCV. Depending on your insurer and policy, you may get reimbursements based on either your personal property's actual cash value (ACV) or replacement cost value (RCV). With an ACV policy, your insurer will pay you based on the depreciated value of your lost or damaged personal belongings. With an RCV policy, your insurer will pay the cost of replacing the lost or damaged item with a new one of similar type and quality. Although RCV policies are more expensive than ACV policies, you're guaranteed to receive more money if you file a claim.
Liability coverage amount. Your chosen coverage limit has a modest impact on the cost of your renters insurance. A standard policy has $100,000 in liability coverage, but you can add thousands of dollars of coverage to this for only a few extra dollars per year.
Calculate How Much Renters Insurance You Need
Does My Chula Vista Neighborhood Impact Cost of Renters Insurance?
Based on MoneyGeek's extensive research, the neighborhood where you live has limited influence on the cost of your premiums. Typically, your ZIP code will only impact the price of your renters insurance in Chula Vista by a few dollars per month.
Understanding Renters Insurance in Chula Vista
Renters insurance is not a legal requirement in California, but your landlord in Chula Vista may ask you to purchase it. MoneyGeek strongly encourages purchasing renters insurance as a cost-efficient way to protect your assets against loss, theft or damage.
Even if your landlord's property is insured, the policy will not cover any damage to your personal property. For this reason, purchasing your own renters insurance policy is best to help you replace your personal belongings in case of loss or damage due to a fire, burglary, severe weather event or accident.
Generally, renters insurance in Chula Vista is very affordable, and it will give you peace of mind knowing that you and your possessions are protected.
What Does Renters Insurance Cover in Chula Vista?
The first thing you need to do when buying renters insurance in Chula Vista is to make sure that you get the right coverage to meet your needs.
For instance, a renters insurance policy is an affordable way to ensure that you are covered against expenses due to theft. According to the FBI, Chula Vista had a property crime rate of 1,086 per 100,000 people in 2019. This is 42.5% below the national average.
Apartment and rental home residents in Chula Vista may opt to buy renters insurance to protect against risks like fires and water damage, which may occur at any time.
Your renters insurance policy in Chula Vista will typically include the following:
Personal property coverage: This is a standard component of your renters insurance that will help cover the cost of your lost or damaged personal belongings but only up to your coverage limit.
Additional living expenses: If your rented unit becomes uninhabitable due to a covered peril, your policy will shoulder the cost of your temporary housing.
Liability insurance: Your personal liability coverage will help pay for repairs to another person's property if you're found responsible for the property damage. This also covers legal expenses if you are sued over an incident that happened in your rental unit.
Medical payments coverage: Your liability coverage may also pay for other people's medical-related expenses through either family liability or guest liability protection.
What Is Not Covered by Renters Insurance in Chula Vista?
Renters insurance in Chula Vista provides coverage for your personal property, but not the structure of the building. The owner of your rented property is responsible for purchasing insurance to protect the building's structure.
Although most standard renters insurance policies cover certain types of water damage, damage due to flooding is typically not a covered peril. Renters who live in flood-prone areas may want added protection against flood damage. One option is to buy incremental insurance through the National Flood Insurance Program (NFIP).
Also, remember that renters insurance does not cover the possessions of your roommates, damage from earthquakes, or damage to your car or other high-value items such as jewelry, which may exceed your policy limits.
Not all renters policies are the same, which is why we strongly advise you to read your policy carefully and make sure you understand all points before finalizing your purchase.
Frequently Asked Questions About Renters Insurance in Chula Vista
The topic of renters insurance can be intimidating, especially for new renters. Here are MoneyGeek's answers to some of the most frequently asked questions on renters insurance in Chula Vista to help you make an informed decision.
Renters Insurance in Chula Vista Analysis: Methodology
Moneygeek analyzed hundreds of renters insurance quotes in Chula Vista to help you find cheap renters insurance. The best renters insurance rankings were determined using data from J.D. Power, AM Best and our affordability metrics that are derived from a comprehensive analysis of quotes provided by Quadrant.
About Mark Fitzpatrick
---
---