best
renters insurance
Bridgeport
2023
The Cheapest and Best Renters Insurance in Bridgeport
The Companies With the Cheapest Renters Insurance in Bridgeport
One consideration you should evaluate when purchasing renters insurance is the cost of a policy. Insurance providers charge different rates for similar coverage plans, and you may need to compare several quotes to find the cheapest renters insurance in Bridgeport.
According to MoneyGeek, the cheapest renters insurance providers in Bridgeport for an average consumer are:
Lemonade: $60 per year
Allstate: $84 per year
MoneyGeek based the above rates on a policy with $20,000 in personal property coverage limits, $100,000 in liability coverage limits and a deductible of $500. Your rates could be higher or lower than the average costs depending on the coverage amount you choose. The table below can help you compare rates across different property coverage limits.
MoneyGeek's study also allows renters in other cities within Connecticut to compare rates for the state.
Average Annual Rates for Personal Property Insurance
Personal Property Coverage:
Scroll for more
Compare Renters Insurance Rates
Ensure you're getting the best rate for your renters insurance. Compare quotes from the top insurance companies.
What Are the Best Renters Insurance Companies in Bridgeport?
Overall, the best renters insurance companies in Bridgeport for the average renter are:
Best Overall: USAA (available for current and former military members)
Runner-up: Amica Mutual
MoneyGeek used a unique ranking system to determine the average scores for insurers in Bridgeport. The system considered factors such as affordability, financial stability scores from AM Best and customer satisfaction from J.D. Power. Based on the findings, the top two insurers also offer coverage options that are distinctive from other providers.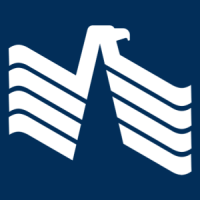 Geek Quick Take
USAA offers the best renters insurance in Bridgeport and has high financial stability, affordability and customer service scores. It only serves military members and their families.
More About USAA
USAA consistently offers the cheapest coverage in the country. It provides various additional coverage options to its standard policy not available from other insurers. For instance, your standard policy automatically includes flood and earthquake coverage. Policyholders still serving in the military get access to various additional discounts on their policies.
Read MoneyGeek's USAA renters Insurance Review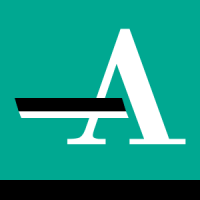 Geek Quick Take
Amica Mutual is our runner up in Bridgeport and has excellent customer satisfaction, affordability and financial stability scores. It offers identity fraud protection as add-on coverage.
More About Amica Mutual
With identity fraud protection coverage from Amica Mutual, you will get reimbursement for fraud expenses such as unauthorized credit card uses. Policyholders also receive a loyalty bonus for sticking with Amica. They can even lower their premiums using claims-free and autopay discounts.
Read MoneyGeek's Amica Mutual renters Insurance Review
The Average Cost of Renters Insurance in Bridgeport for 2023
renters insurance is equal to the average.
Bridgeport's average cost of renters insurance is $100 per year, which is about $8 per month. This cost is $59 lower than the national annual average of $159 annually.
What Factors Impact Renters Insurance Costs in Bridgeport?
Renters insurance companies determine their rates using various factors. In Bridgeport, some of the most significant influencers of how much you will pay for coverage include:
Personal property coverage amount. When looking for renters insurance in Bridgeport, the cost will depend on what you include in your policy. Plans with a higher coverage limit will cost more than those with lower limits.
Location. Where you live partly influences your renters insurance costs in Bridgeport. Different ZIP codes have different crime rates, accident statistics and weather conditions that increase the risk of property damage, resulting in varying monthly premiums.
Deductible. When purchasing renters insurance, you will need to determine how much of a deductible you will pay out of pocket after filing a claim for item replacement. Policies with a high deductible feature lower monthly rates and vice versa.
Actual Cash Value vs. Replacement Cost Value. Insurers reimburse the cost of damage to your items using either the actual cash value (ACV) or replacement cost value (RCV) method. ACV policies cost less but reimburse the cost of your items based on the depreciated value. RCV policies are more expensive but cover the cost of purchasing a new item of the same type and quality.
Liability coverage amount. While this has a minimal impact on your premiums, paying just a few extra dollars each year can increase your insurance coverage by thousands of dollars.
Calculate How Much Renters Insurance You Need
Does My Bridgeport Neighborhood Impact Cost of Renters Insurance?
How much you pay for renters insurance may vary depending on where you live in Bridgeport. However, this factor only has a slight impact on your rates. MoneyGeek discovered that rates change by only a few dollars per month across neighborhoods in the city.
Understanding Renters Insurance in Bridgeport
Although renters insurance is not a legal requirement in Bridgeport, buying a policy ensures that your assets can be replaced after damage or theft. Some landlords may also add renters insurance to their lease agreement. MoneyGeek recommends getting renters insurance since it is an affordable way of safeguarding your belongings.
What Does Renters Insurance Cover in Bridgeport?
Purchasing a renters insurance policy with the required coverage limit ensures your assets are protected from unexpected damage and theft.
According to the FBI scores, Bridgeport reported a crime rate of 1,275 per 100,000 residents in 2019. This figure is lower than the national average by around 33%. Renters may need insurance for their apartments or rental homes to get protection against incidents like fires and water damage.
Generally, standard renters insurance policies in Bridgeport include the following:
Personal property coverage: This covers the cost of replacing the items in your rented home from events like fire, theft, vandalism, electrical malfunctions and harsh weather.
Additional living expenses: Once your rented home gets damaged to the extent that it is no longer livable, your policy will cover the costs incurred getting alternative housing.
Liability insurance: This covers injuries and property damage costs for third parties if an accident happens while they are in your rental unit.
Medical payments coverage: Pays medical costs for individuals who get injured while in your rented home regardless of who caused the accident.
What Is Not Covered by Renters Insurance in Bridgeport?
While renters insurance covers most unexpected damages to your assets, some incidents may get excluded from your policy. This means that you may need to purchase additional or separate coverage.
Renters insurance policies cover personal property but do not include the structure of the rental building. Your landlord will need insurance to cover that.
These policies also exclude any water damage caused by flooding. If you need flood insurance, you will need to buy this through the National Flood Insurance Program (NFIP).
Your coverage will also exclude damage to your car, jewelry and other items with a value higher than your policy limits. Other exclusions include your roommate's possessions and earthquake damage.
Policy terms vary across insurers. Reading through your plan will ensure that you understand whether or not you have selected the right option for your needs.
Frequently Asked Questions About Renters Insurance in Bridgeport
The best renters insurance offers quality service at affordable rates. Here are some commonly asked questions about renters insurance in Bridgeport.
Renters Insurance in Bridgeport Analysis: Methodology
MoneyGeek analyzed hundreds of renters insurance quotes in Bridgeport to help you find cheap renters insurance. The best renters insurance rankings were determined using data from J.D. Power, AM Best, and our affordability metrics that are derived from a comprehensive analysis of quotes provided by Quadrant.
About Mark Fitzpatrick
---
---