best
renters insurance
Anchorage
2023
The Cheapest and Best Renters Insurance in Anchorage


The Companies With the Cheapest Renters Insurance in Anchorage
Policies across different companies have many similarities. Because of this, the cost of a policy becomes an important factor for renters who are looking for insurance as they choose a company. The following companies are the cheapest options for renters insurance in Anchorage:
Allstate: $66 per year
State Farm: $115 per year
These prices are based on policies with coverage limits of $20,000 for personal property, $100,000 for liability coverage and a $500 deductible. These coverage limits affect the price of your policy.
In the table below, you can check how adjusting these numbers can change the price of your policy. Renters who live in different parts of Alaska can compare renters insurance policies for the entire state.
Average Annual Rates for Personal Property Insurance
Personal Property Coverage:
Scroll for more
Compare Renters Insurance Rates
Ensure you're getting the best rate for your renters insurance. Compare quotes from the top insurance companies.
What Are the Best Renters Insurance Companies in Anchorage?
MoneyGeek found that the best renters insurance in Anchorage is from the following companies:
Best Overall: Allstate
Runner-up: State Farm
To find the best renters insurance companies, we used MoneyGeek's ranking criteria which take into consideration affordability, customer satisfaction ratings from J.D. Power and financial stability ratings from AM Best. These top companies also provide coverages that are not commonly found in other renters insurance companies.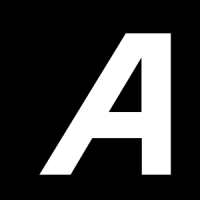 Geek Quick Take
Allstate is MoneyGeek's best pick for renters insurance in Anchorage. It received high scores in all categories but stands out for its affordability. Flood damage is not covered by its policy but you can purchase it through their agents.
More About Allstate
Renters can be protected from identity theft through Allstate's identity protection coverage. You can add it to your policy and it allows you to oversee your digital footprint. This coverage also pays for your expenses in case you experience identity theft. Because we live in a highly digital world, this kind of protection is important if you want to secure your data.
Read MoneyGeek's Allstate renters Insurance Review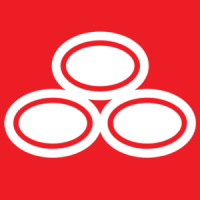 Geek Quick Take
State Farm comes second in our best picks and has good scores in all categories as well. Renters can increase their coverage limits on high-value items while they ask for an estimate of the price of their policy.
More About State Farm
State Farm offers inflation coverage, which you can purchase for your policy. It allows your personal property coverage limit to increase automatically, helping you keep up with inflation rates. This coverage is useful for renters who want to protect their belongings without having to personally increase their coverage limits every year.
Read MoneyGeek's State Farm renters Insurance Review
The Average Cost of Renters Insurance in Anchorage for 2023
renters insurance is equal to the average.
In the United States, the average cost of renters insurance is $159 per year. However, the average cost of renters insurance in Anchorage is only $91 per year. The difference between the national average and the average price in Anchorage is $68 per year. Therefore, renters insurance in Anchorage is significantly cheaper than in the rest of the U.S.
What Factors Impact Renters Insurance Costs in Anchorage?
Several factors affect the price of renters insurance but these factors have the biggest impact on how much your policy will cost:
Personal property coverage amount. This factor has the biggest influence on the cost of your policy. As you get a quote, you will need to decide on how much of your stuff you want to cover in case of a loss. This amount will, in turn, affect the cost of your policy.
Location. Location may not have a significant effect on the cost of your policy but it could also vary depending on your neighborhood. One important factor is your location's crime rate. If you live in a neighborhood with a high crime rate, the cost of your renters insurance may be relatively higher as well.
Deductible. A deductible is the amount of money you will have to spend out of your pocket in case of a covered loss. A higher deductible means a lower rate for your policy because your insurer will only pay a small amount of the loss. A smaller deductible will make the rate of your policy more expensive since the insurer will pay more in case of a loss.
Actual Cash Value (ACV) vs. Replacement Cost Value (RCV). These terms pertain to the way you can be reimbursed by your insurer. Actual Cash Value (ACV) reimburses you for the value of an item, accounting for the depreciation it has incurred over the years. Because it pays a smaller amount for your items, ACV is a cheaper option. Replacement Cost Value (RCV), on the other hand, refunds your items using the value of a new and similar item. Therefore, it's a more expensive policy since you'll get more money during a covered loss.
Liability coverage amount. Your liability coverage does not have a huge impact on the cost of your renters insurance. Typically, the liability coverage limit of a standard policy is $100,000. If you need more coverage, you can simply add more without spending too much money on the upgrade.
Calculate How Much Renters Insurance You Need
Does My Anchorage Neighborhood Impact Cost of Renters Insurance?
The cost of renters insurance is relatively unaffected by the location of your neighborhood. According to our research, your neighborhood will affect the price of your insurance by only a couple of dollars per month.
Understanding Renters Insurance in Anchorage
Anchorage does not require renters insurance. Landlords, on the other hand, may demand renters to purchase a policy.
MoneyGeek recommends purchasing renters insurance. It covers your personal belongings from loss or damage for a cheap price. If you have a renters insurance policy, you are financially protected in case your things are damaged or stolen.
Renters insurance covers your personal property and other liabilities as well as expenses. There are also things that it does not cover.
What Does Renters Insurance Cover in Anchorage?
The right policy for you should cover all your needs as a renter in Anchorage. Renters insurance can protect your belonging from theft, as it helps you get reimbursement for the things that you lost.
According to FBI, the property crime rate in Anchorage is 3,729 per 100,000 people in 2019. This crime rate is 97.30% above the national average.
Renters insurance protects residents of homes and apartments in Anchorage from fires and damages from water. Standard renters insurance policy has these coverages:
Personal property coverage: This coverage protects your stuff in case they are lost to damage or theft. The limit for this coverage depends on the value of your personal property.
Additional living expenses: In case your rental property becomes unlivable because of damage, this coverage pays for the expenses that you will have while you're living away from home.
Liability insurance: If someone has been injured in your rental property, liability insurance will cover the legal costs that may arise from that incident.
Medical payments coverage: This coverage also applies when a person becomes injured in your rental property. It covers the medical costs that may come with the injury.
What Is Not Covered by Renters Insurance in Anchorage?
Policies differ from each other in terms of coverage, limits, etc. However, there are some things that standard renters insurance policies don't usually cover. This is why it's important to always read your policy carefully to know the extent of its coverage.
Renters insurance primarily covers personal property. The structure of the rental property may not be insured if you don't have additional insurance for its protection.
Moreover, water damage as a result of flooding is often not included in renters insurance. Most standard policies don't protect you from other damages due to floods either. To protect your property from water damage due to flooding, you can purchase incremental insurance from the National Flood Insurance Program (NFIP).
Renters insurance does not cover damage from earthquakes and damages to your car. Standard coverages do not include high-value items, such as jewelry, firearms, artwork, etc., as their value may be higher than your policy's limits.
It's also important to note that renters insurance only protects your belongings. It does not include your roommate's properties.
Frequently Asked Questions About Renters Insurance in Anchorage
To help you decide on whether you should get renters insurance or not and which company you should choose, MoneyGeek answered frequently asked questions about renters insurance:
Renters Insurance in Anchorage Analysis: Methodology
MoneyGeek analyzed hundreds of renters insurance quotes in Anchorage to help you find cheap renters insurance. The best renters insurance rankings were determined using data from J.D. Power, AM Best and our affordability metrics that are derived from a comprehensive analysis of quotes provided by Quadrant.
About Mark Fitzpatrick
---
---