Apartment renters insurance is a misnomer, because renters insurance does not cover damages to the apartment itself. Whether you are renting an apartment or a home, the cost of your renters insurance is driven more by the coverages you select and where you live than the type of building you live in.
Compare Insurance Rates
Ensure you are getting the best rate for your insurance. Compare quotes from the top insurance companies.
The Average Cost of Renters Insurance for an Apartment
For renters purchasing $20,000 in property coverage with a $500 deductible, the average cost of renters insurance in an apartment is $13 a month. The type of building you live in — apartment or home — does not have a big effect on the price of your policy. The cost of your renters insurance policy will depend on a variety of factors including:
The amount of coverage you buy. Buying more personal property coverage will result in a more expensive policy.
The company you buy a policy from. Different insurers can charge different prices for similar policies.
The deductible you select. A lower deductible will increase the cost of your policy.
Where you live. Renters who live in places with more dangerous weather or higher crime rates may pay more.
What discounts you're eligible for. Some renters may be eligible for discounts due to safety devices, such as smoke detectors.
Whether the policy covers you for the actual cash value of your items or the replacement cost value. Actual cash value policies are cheaper because they account for the fact that your property has worn down over time.
The most important factor affecting the price of apartment renters insurance is the first: the amount of coverage you buy. A renter who buys $20,000 in personal property coverage will pay an average of $13 per month, but one who buys $100,000 in personal property coverage will pay an average of $31 per month. You should buy high enough personal property limits to cover the value of your belongings.
The average policy with $20,000 in personal property coverage and $100,000 in liability coverage costs. $159 a year or $13 a month.
The same policy with $50,000 in personal property coverage costs $240 a year or $20 a month.
If you increase personal property limits to $100,000, that policy will cost $375 a year or $31 a month.
The Cheapest Apartment Renters Insurance Companies
Renters insurance rates can vary greatly between insurance companies. Shopping around for insurance quotes to get the best policy price is easy and can save you money. MoneyGeek's insurance analysis found that the two cheapest companies for renters insurance are Allstate and State Farm.
| | Company | Monthly Rate |
| --- | --- | --- |
| 1. | Allstate | $10 |
| 2. | State Farm | $11 |
| 3. | Farmers | $13 |
| 4. | Travelers | $13 |
| 5. | MetLife | $14 |
| 6. | Nationwide | $28 |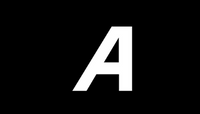 Allstate
Allstate offers several optional coverage add-ons such as identity theft and flood insurance. Customers can earn discounts for safety features, including security systems or fire protection. Other discounts are available for:
Claim-free discounts
Over 55 and retired
Automatic payments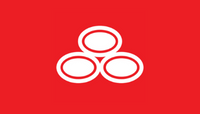 State Farm
State Farm offers discounts for bundling your renters insurance with your auto policy. State Farm also has additional liability coverage, identity restoration, and earthquake coverage.
Almost every major insurance company offers renters insurance. Some have different features or different arrays of discounts. Compare features, coverage, and price when you shop for the best renters insurance companies.
What Does Renters Insurance Cover in an Apartment?
Renters insurance covers damage to your personal property, including items such as laptops, electronic equipment, furniture, sporting goods and more. Damage to the apartment itself is the landlord's responsibility. There are four main components of renters insurance:
Personal Property: You may not think your personal property is worth a great deal, but if you total up the cost of your computers, electronics, furniture, sporting goods and clothing, you may find it's worth more than you think. Your personal items are not the landlord's responsibility, even if something gets stolen out of your apartment. Expensive items such as art or jewelry are either not covered or have minimal coverage, so you might want to purchase additional coverage for those items.
Personal Liability: This covers you if you're found at fault for a guest being injured or for property damage to others.
Medical Payments: If your dog bites someone or if someone trips and falls in your apartment, this coverage will pay for their medical expenses up to the policy limit.
Additional Living Expenses: If your apartment becomes uninhabitable, additional living expenses will pay for temporary housing. It can even cover things like meals and the cost of gas if your displacement causes you to eat out or drive more.
Your renters insurance policy will usually have a list of "named perils." These are the occurrences your policy will cover — up to the policy limit — and include:
Fire
Theft
Vandalism
Smoke damage
Windstorms
Hail
Damage from the weight of snow or ice
Explosions
Volcanoes
Pipes freezing
Occurrences renters insurance will not cover include:
Floods
Natural disasters
Earthquakes
Intentional damage
Insect or rodents
To cover flood and earthquake damage, you'll have to buy separate policies tailored to those events. You'll sometimes be able to buy those policies from the same insurer you bought a renters insurance policy.
Insects and rodents are tricky, however. When you sign a rental agreement, you commit to maintaining your property. Landlords might pay to exterminate these pests, but they aren't responsible for pest damage to your property.
Renters insurance is not required by law, but some landlords may require it before they lease an apartment. Even if your landlord doesn't require it, MoneyGeek recommends buying enough personal property coverage to protect your belongings. The best renters insurance for you will balance affordability with strong customer service.
Compare Insurance Rates
Ensure you are getting the best rate for your insurance. Compare quotes from the top insurance companies.
FAQ About Renters Insurance in Apartments
Renters insurance is fairly easy and straightforward, but common questions still arise when it comes to the details. Here are the most common questions people have about renters insurance.
Learn More About Renters Insurance
Renters Insurance
Renters Insurance
About Gail Kellner
---
---