Progressive Home Insurance Review: Pros & Cons, Ratings, & More
Last Updated: 6/30/2022
Advertising & Editorial Disclosure
Overview of Progressive Home Insurance
Begun in 1937 as an auto insurance company, Progressive has a track record of innovation. It was the first auto insurer to offer both drive-in claims service and installment payments, and in the 1950s it began offering auto insurance to high-risk drivers, another distinctive feature not offered by its competitors. Since then, Progressive has added policies for motorcycles, boats, RVs, and even Segways.
What they haven't really done is insure homes. Though Flo, Progressive's well-known TV mascot, can be seen in commercials offering homeowner protections in addition to its other types of policies, the fact is that some homeowner insurance options offered through Progressive are actually serviced by third-party companies (i.e. Homesite). Customers can still benefit from bundling discounts, but they should also know that this means their home policies aren't necessarily financially backed by Progressive, should you need to file a claim.
How Does Progressive Home Insurance Rate?
Financial Strength Rating
Source

Rating

A.M. Best

A+
Effective Date: January 2020
A.M. Best's Financial Strength Rating opinion addresses the relative ability of an insurer to meet its ongoing insurance obligations. It is not a warranty of a company's financial strength and ability to meet its obligations to policyholders. View our Important Notice: Best's Credit Ratings for a disclaimer notice and complete details at http://www.ambest.com/ratings/notice.
Financial Strength is rated on a scale of D (poor) to A+ (superior). A rating notch of either a second "+" or a "-" indicates the gradation of financial strength within the category. We can't guarantee that the subsidiary of Nationwide Insurance rated here is the subsidiary that will underwrite your insurance policy. Check with your insurance agent and review A.M. Best's Financial Strength Rating Guide for more information.
Best's Credit Ratings™ are under continuous review and subject to change and/or affirmation. For the latest Best's Credit Ratings™ and Best's Credit Reports which include Best's Credit Ratings™), visit the A.M. Best website at http://www.ambest.com. See Guide to Best's Credit Ratings™ for explanation of use and charges.
Best's Credit Ratings™ reproduced herein appear under license from A.M. Best and do not constitute, either expressly or impliedly, an endorsement of MoneyGeek.com or its recommendations, formulas, criteria or comparisons to any other ratings, rating scales or rating organizations which are published or referenced herein. A.M. Best is not responsible for transcription errors made in presenting Best's Credit Ratings™. Best's Credit Ratings™ are proprietary and may not be reproduced or distributed without the express written permission of A.M. Best Company.
Pros and Cons of Progressive Home Insurance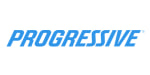 pros
If you have Progressive insurance on your car, RV or other vehicle and want to have all of your insurance policies through the same company, you can bundle home and auto together and get the multi-policy discount.
The online quote tool is more detailed and specific than most other systems so that it can calculate an accurate replacement cost for your home. There are also helpful resources and an online chat tool available to answer your questions.
If you're a fan of Progressive's online comparison shopping tool, you'll enjoy HomeQuote Explorer, a tool that allows you to enter your information just once and compare rates and coverages from several companies.
cons
If you purchase a policy through Progressive, an exterior home inspection is fairly standard.
To file a claim, you may have to go through your third-party underwriter rather than report it to Progressive.
Progressive Home Insurance Coverage
The home insurance coverages are pretty standard, with little room for adjustment. If the software miscalculates the replacement value of your home, you'll need to call an agent because you can't correct it through the online quoting tool. In terms of the coverage levels that the tool will let you change, you'll find a limited range of options.
Progressive's Standard Coverage Options
The standard coverage options are basic, although you do have the option to pay a higher premium and upgrade some of them to include coverage against additional perils. Included in this coverage are protections against 13 typical homeowner perils.
Progressive's Additional Coverage Options
The additional options available fall into two categories. You can upgrade the protection on your standard coverages — for instance, adding coverage for guaranteed replacement costs, adjustments for inflation, additions of personal property items, second-home coverage or increased limits for money and securities — and you can add extra coverages related to home ownership. Some of these are options not often available from other home insurers.
Available Discounts on Progressive Home Insurance Coverage
Progressive has increased the number of discounts it has for its home insurance policies. Some savings may also be included in the quote based on home features such as security systems or age of the roof, as well as positive attributes of the homeowners such as being nonsmokers, having good credit, or having no prior claims history. Ask an agent to see if you qualify for the discounts below as well as any additional discounts they may have available.
Type of Discount

Description

Bundle discount

If you have Progressive auto insurance and bundle home insurance through the company, you will get a discount on both policies.

Alarm systems and safety devices

Commitment to automated security systems (i.e. fire alarms, burglar alarms, even sprinklers) can earn you further discounts.

Quote in advance

Receive your quote 10 or more days prior to your policy begins and enjoy a lower rate.

New purchase

New homeowners qualify for this additional price reduction even if the home itself isn't actually brand new.

Pay in full

If available, this option rewards you for paying in bulk ahead of time.

Paperless

Choosing to receive your documents via email cuts down your costs as well.

New home construction

A recently constructed property may also earn you a discount.
How to Make a Home Insurance Claim with Progressive
Since your Progressive home insurance policy is actually underwritten by a third party, you will need to contact the partner company listed on your policy in order to file a claim.
How to Contact Progressive Home Insurance
CUSTOMER SERVICE PHONE NUMBER

855-347-3939

If no third-party insurer phone number is available, call 855-344-1040
About the Author
---
---