best
home insurance
Amarillo
2023
The Cheapest and Best Homeowners Insurance in Amarillo

The Cheapest Home Insurance Companies in Amarillo
It's a good idea to shop around for home insurance quotes in Amarillo before making a decision because most companies offer the same coverage, but at different prices.
The top options in the city for homeowners searching for cheap homeowners insurance are:
Universal North America: $1,896 per year
Chubb: $3,428 per year
Your insurance rate will be higher if your home is more expensive. The following are the cheapest options for homeowners who need a $2 million dwelling coverage policy:
Universal North America: $10,856 per year
Chubb: $11,002 per year
The table below illustrates how pricing may vary depending on your residential coverage needs.
The Cheapest Home Insurance in Amarillo, Ranked
Scroll for more
The personal property limit on standard policies with baseline dwelling coverage of $250,000 is $100,000. Personal property coverage limits are $800,000 on policies with $2 million in dwelling coverage. Liability coverage is $100,000 for all policies, regardless of personal property restrictions.
If you reside somewhere other than Amarillo, you might be interested in knowing more about Texas homeowners insurance prices.
The Average Cost of Homeowners Insurance in Amarillo for 2022
In Amarillo, the annual average cost of homeowners insurance is $4,157. Homeowners in the city often pay premiums that are higher than the state average of $3,390 and the national average of $2,103.
Calculate the Cost of Home Insurance in Amarillo
Your homeowners insurance rates are influenced by where you live. Your premiums may also be affected by other factors, such as personal property coverage limits, dwelling coverage limits and your credit score. To compare home insurance quotes in your state, use MoneyGeek's calculator.
Home Insurance Calculator
These are annual estimates. Get a personalized quote to determine your costs.
The Best Home Insurance Companies in Amarillo
When looking for a homeowners insurance policy, price is a key consideration. Evaluating each company's customer service and financial health is also important, especially since most people file claims during stressful or chaotic times in their lives. Choosing a provider with a speedy and fair process will pay off if you ever need to file a claim.
MoneyGeek has identified the following as the best home insurance companies in Amarillo in terms of price, financial soundness and customer service:
Best Overall: USAA
Runner-up: Hartford
Please note that USAA only offers policies to veterans and military families.
MoneyGeek developed a unique rating system based on affordability, user satisfaction and financial stability ratings to determine final rankings.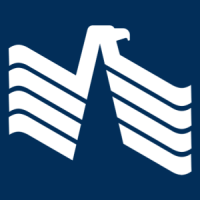 Geek Quick Take
MoneyGeek's pick for the best homeowners insurance in Amarillo is USAA. The company has perfect ratings in terms of customer satisfaction and financial stability but ranks low for affordability. It automatically covers content replacement costs.
More About USAA
One of USAA's best features is the automatic inclusion of content replacement cost coverage in its policies. The company does not take depreciation into account when determining the cost to replace personal property. Also, if you're renting out your entire house or simply a room, USAA offers home sharing as an add-on coverage that protects you and your tenants.
Read MoneyGeek's USAA home Insurance Review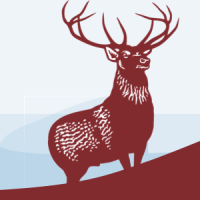 Geek Quick Take
Hartford comes in second, also scoring high in client satisfaction and financial stability, but less so on affordability. It offers interesting extra coverages, including an energy efficiency boost.
More About The Hartford
Hartford provides optional protection against damages from a slander or libel action, as well as up to $500 for replacement locks when keys are lost or stolen. It also raises policy limits by up to 10% when you rebuild or repair with environmentally friendly products after a loss.
Read MoneyGeek's The Hartford home Insurance Review
Cheapest Home Insurance Companies in Amarillo for Newly Constructed Homes
In Amarillo, homeowners insurance for newly built homes costs an average of $2,747 per year, which is much cheaper than the $4,157 average rate for a home built in 2000. Newly constructed homes are generally less expensive to insure because they're typically constructed with modern, damage-resistant materials.
The most economical insurance carriers in Amarillo for new homes with dwelling coverage limits of $250,000 are:
Universal North America: $1,253 per year
Nationwide: $1,701 per year
The Cheapest Home Insurance in Amarillo for New Homes, Ranked
Scroll for more
Cheapest Home Insurance Companies in Amarillo if You Have a Lot of Personal Property
Personal property coverage is included with Amarillo homeowner's insurance. You can raise your coverage limits to cover more valuable items, but your premium will also rise. On average, a policy with $250,000 in personal property limits costs $4,270 per year, compared to $4,157 per year for a policy with $100,000 in personal property coverage limits.
The firms offering the cheapest insurance with high personal property limits, based on average rates, are:
Universal North America: $1,948 per year
Chubb: $3,428 per year
Cheap Companies in Amarillo for Extra Personal Property Coverage
Scroll for more
Cheapest Home Insurance Companies in Amarillo for High Deductibles
Your deductible has a big impact on your Amarillo home's insurance costs. Higher deductibles result in reduced insurance premiums but mean you'll pay more money out of pocket if you file a claim. The average cost of a regular policy with a $2,000 deductible is $3,682, while a policy with a $1,000 deductible costs $4,157.
For a high deductible policy, the cheapest homeowners insurance companies in Amarillo are:
Universal North America: $1,679 per year
Chubb: $3,149 per year
The Cheapest Companies in Amarillo for High Deductibles, Ranked
Scroll for more
Cheapest Home Insurance Companies in Amarillo if You Have Poor Credit
Your credit score will also have an impact on the cost of your homeowners insurance. Low-credit-score homeowners are subject to higher insurance premiums. For example, the average annual cost of insurance for a homeowner with good credit is $4,157, while the average cost of insurance for someone with a low credit score is $8,371. So if you have bad credit, you will pay more than double the premium that customers with good credit pay.
The following are the cheapest insurance providers in Amarillo if you have a bad credit score:
Universal North America: $3,013 per year
Chubb: $5,917 per year
The Cheapest Companies in Amarillo for Poor Credit, Ranked
Scroll for more
Getting Online Homeowners Insurance Quotes in Amarillo
To get accurate homeowners insurance rates in Amarillo online, you'll need the following information on hand:
Home replacement cost: This is the anticipated cost of repairing or replacing your home. You may need to employ a building contractor, appraiser or construction professional to determine the replacement cost.
Personal property value: Your personal property coverage limits are determined by the value of the personal belongings you keep in your home.
Personal information: Insurance companies will ask you to provide your address, information about who resides in your home, your insurance history, credit score and other personal information.
Information about your house: Insurance providers will want to know when your house was built, how big it is and what safety features it has, among other factors.
Homeowners Insurance in Amarillo Analysis: Methodology
MoneyGeek looked at average insurance premiums from 10 Amarillo firms for this analysis. All data was gathered in collaboration with Quadrant. MoneyGeek collected quotes for insurance with different levels of coverage to calculate affordability scores. The base profile, for example, is for a 2,500-square-foot home built in 2000 with $100,000 in dwelling coverage, $40,000 in personal property coverage, $100,000 in liability coverage, and a $1,000 deductible. MoneyGeek based its customer satisfaction ratings on J.D. Power surveys.
MoneyGeek also gathered average insurance costs for homeowners who had recently built homes and homeowners who needed increased personal property coverage, higher dwelling coverage, bigger deductibles, and had low credit scores.
About Mark Fitzpatrick
---
---