The amount you pay for health insurance depends on many factors, including your age, what type of plan you choose, your medical history and where you live. MoneyGeek analyzed Marketplace data to find the companies that offer the cheapest plans Chicago, Illinois. We also evaluated monthly costs, maximum-out-of-pocket (MOOP) expenses, plan options and claims denial rates to find the best provider.
Since not all companies offer the same kinds of plans, you should compare different options to find the one that's best for you. If there is only one company offering policies where you live, choose the plan or tier that's the best fit for your needs.
Best
Health Insurance
In Chicago
2023
Best Health Insurance in Chicago (2023)



Best Overall Health Insurance in Chicago
MoneyGeek evaluated health insurance providers in Chicago to identify the company that offers the best combination of cost, plan options and customer service. The top-ranking provider is Ambetter, which offers an average monthly premium of $402 with a MOOP of $4,542 for Silver plans. The runner-up is Oscar, with an average monthly cost of $423 and a MOOP of $5,118.
The best health insurance for you isn't necessarily the cheapest, so it's important to weigh factors like customer service, plan options and cost-sharing choices in addition to cost.
Ambetter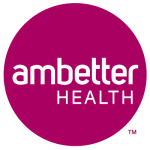 pros
Offers the cheapest premium in our comparison group
Has the lowest MOOP limit
cons
More likely to deny claims than competitors
COMPANY HIGHLIGHTS
Ambetter offers the cheapest medical insurance in Chicago, with an average monthly premium of $402 and an average MOOP of $4,542. These are average figures, and the actual cost of plans may vary based on several factors such as age, location and plan options.
One drawback of Ambetter is its high claims denial rate — the provider denies a little over a third of claims submitted by its policyholders, which can be stressful and frustrating for those seeking health care coverage.
However, the company also offers many benefits, including same-day mental health appointments and 24/7 telehealth appointments. In addition, it rewards policyholders for completing healthy activities through its My Health Pays rewards program, which can help promote healthy behavior and help members pay for costs like copays.
Oscar

pros
Denies fewer claims on average
cons
Offers limited plan types
COMPANY HIGHLIGHTS
Oscar has an average premium of $423 per month and a relatively high MOOP of $5,118, which means that customers may end up paying a large amount out of pocket if they need a lot of care in a given year. Note that these are just averages, and actual rates can vary.
One positive aspect of Oscar Health is its low denial rate, indicating that the company is less likely to reject a customer's claim for reimbursement and making it easier for customers to access the care they need.
Another benefit of Oscar Health is its affordable prescription plans. Depending on the plan, customers can get a 30-day supply of medication for as little as $3. Some plans also offer free virtual care consultations, making it easier for customers to access treatment from the comfort of their own homes.
Best Cheap Health Insurance in Chicago
MoneyGeek's pick for the best cheap health insurance provider in Chicago is Ambetter. The company's average premium is $402 per month, and its average MOOP is $4,542. Typically, health insurance premiums are determined by how you intend to split the costs of care with your provider. The average cost of health insurance also varies depending on where you live.
While the best company is not always the cheapest, if affordability is your top priority, it's essential to understand the Marketplace metal system and how premiums and MOOPs relate to each other. Consider deductibles, copays and co-insurance when looking for affordable health insurance, as these factors can also affect the overall cost of your health care.
Ambetter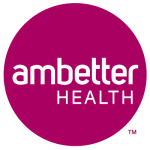 pros
Offers the cheapest premiums among insurers in our study
Has the lowest MOOP limit
cons
More likely to deny claims on average
Only offers HMO plan types
COMPANY HIGHLIGHTS
Ambetter's average plan cost of $402 and average MOOP of $4,542 make it a good option for those looking for cheap health insurance plans. However, it's important to note that these are just averages, and actual plan costs may vary.
The company denies more claims on average than its competitors, which could result in unexpected medical bills for its members. Customers should understand the reasons behind the high denial rate and carefully review the coverage and exclusions of different plans before enrolling.
Clients can also take advantage of Ambetter's Member Perks Program, which offers discounts on gym memberships, home gyms, digital fitness programs, healthy eating services and mental wellness services. These discounts can help members stay healthy and save money at the same time.
Cheapest Provider by Metal Tier
In Chicago, Ambetter offers the cheapest average Silver premium at $402 per month. The cheapest plan isn't always the best, but if cost is your top priority, Silver plans may be a good fit. Silver plans are mid-tier options that provide a good balance between cost and coverage.
The metal system consists of the following tiers: Bronze, Silver, Gold and Platinum. Bronze plans offer the lowest monthly premiums, but keep in mind that lower premiums come with higher out-of-pocket costs. These types of plans protect against emergencies but don't provide much coverage for day-to-day care. Catastrophic plans are even cheaper than Bronze plans but are only available to those under 30 and do not cover many services.
To help you make an informed decision, the following table includes the cheapest providers by metal tier in Chicago with their average costs. We excluded Catastrophic plans since they are limited to those under 30.
WHICH METAL TIER SHOULD I CHOOSE?
Health insurance metal tiers have different levels of coverage to choose from based on your health care needs and budget. Here's a quick summary to help you decide which tier may be the best fit for you:
Catastrophic: Best for emergencies and healthy young adults who don't need a lot of health care services.
Bronze: Best for generally healthy people who don't expect to need many health care services.
Silver: Ideal for people with a moderate income who want to balance cost and coverage.
Gold: Best for those who need more frequent or intensive health care services.
Platinum: Suitable for those with high health care expenses, as the higher monthly payments will be cheaper in the long run than paying the out-of-pocket costs of other plan types.
Cheapest Plan by Metal Tier
In Chicago, the Blue FocusCare Silver 210 plan from Blue Cross Blue Shield has the lowest average premium among all the Silver plans we compared at $375 per month. The table below displays the cheapest health insurance plans by metal tier in Chicago, excluding Catastrophic plans, which are only for those under 30.
Compare Insurance Rates
Ensure you are getting the best rate for your insurance. Compare quotes from the top insurance companies.
How Age Affects Health Insurance in Chicago
Age is a major determining factor for health insurance costs, regardless of location. As you get older, your costs will increase as you may need more medical care. The cheapest health insurance plans are usually Bronze or Expanded Bronze plans — while Catastrophic plans are even cheaper, you must meet certain requirements to apply.
If you choose a lower-cost plan, you should make sure you're happy with the network so you don't have to pay additional costs for out-of-network care. If you're looking for a Silver plan, you can find some of the cheapest options in the chart below.
Cheapest Health Insurance in Chicago by Age
Your age and the metal tier you choose will largely determine how much you will pay for health insurance. The older you are and the higher the metal tier, the more it will cost. Below, you can see some examples of costs for different age groups and metal tiers in Chicago.
MEDICAID AND MEDICARE
Medicaid and Medicare are government-sponsored programs that provide health insurance to people who meet certain requirements. They are some of the cheapest ways to get health insurance as long as you qualify.
If you have a low income, you may be eligible for Medicaid, while Medicare is available to those over 65. If you have Medicare Parts A and B and live in a service area, you may qualify for a Medicare Advantage plan. Medicare Advantage is an alternative to Original Medicare and includes additional benefits like vision and dental coverage. Meanwhile, Medicare Supplement plans can provide additional flexibility and network coverage.
How to Find the Best Cheap Health Insurance in Chicago
To find cheap health insurance in Chicago, there are a few steps you can take, including understanding your health care needs, comparing plans and providers, considering your budget and checking your eligibility for government programs.
1
Know Where to Start
There are many ways to get health insurance in Chicago depending on your circumstances. For example, parents may be able to offer health insurance coverage for 18-year-olds, while employers can provide health insurance for 26-year-olds who are no longer eligible to be on their parents' plan. You can also look into government programs and browse the Marketplace or insurance company websites.
2
Budget Based on Your Health Care Needs
When choosing a health insurance plan, you have to decide how much you want to pay per month and what coverage you need. If you choose a cheaper plan, you might pay less each month, but you'll have to pay more out of pocket when you need care, and vice versa. Take some time to evaluate what you're comfortable with and what you can afford.
3
Check for Premium Tax Credits
A premium tax credit can lower how much you pay for health insurance every month. It's usually available to those whose income reaches at least 100% of the federal poverty level (FPL). If you qualify for publicly assisted health insurance, including Medicaid and Medicare, you are not eligible for a premium tax credit.
4
Check Government Program Eligibility
Medicare and Medicaid are very affordable ways to get health insurance, but they have strict eligibility requirements. If you're 65 or older, you can usually get Medicare. If your income is low, or if you're looking for health insurance while unemployed, you may be able to get Medicaid.
5
Choose Your Plan
Choosing a health insurance plan is an important decision that can have a significant impact on your health care and finances. If you've carefully reviewed the details of a plan and are comfortable with everything, it's fine to choose the cheapest option.
Health Insurance Subsidies and Income-Based Assistance
Financial assistance is available to help people with low incomes pay for health insurance premiums. Typically, health insurance subsidies are available to those earning between 100% and 400% of the FPL. However, the American Rescue Plan Act and the Inflation Reduction Act have temporarily increased the income limit until 2025 so that people who earn more than 400% of the FPL may also access subsidies.
If you don't qualify for a subsidy, Medicaid and CHIP are other options that can help you pay for health insurance. To qualify for Medicaid, your income must be between 100% and 150% of the FPL, depending on your state. Make sure you understand the difference between Medicaid and Medicare when looking into these programs.
SHORT-TERM HEALTH INSURANCE
Short-term health insurance can help make sure you're covered if you have a health insurance gap, such as if you're between jobs or waiting for open enrollment. While these plans may have lower monthly costs, they don't include the same benefits as Marketplace plans and may not cover people with pre-existing conditions. They can also have high copays and co-insurance, meaning you may have to pay more out of pocket if you need health care. Additionally, subsidies and tax credits are not available with these plans.
If you're interested in short-term health insurance, MoneyGeek ranked the best short-term health insurance in Illinois to help you find the best option for your needs.
Frequently Asked Questions About Health Insurance in Chicago
MoneyGeek answered some frequently asked questions about getting health insurance in Chicago to help you find the best option for you.
About Brenna Kelly, Licensed Health Insurance Agent
---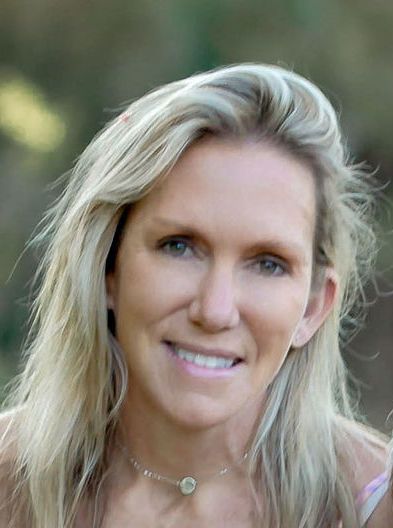 ---