MoneyGeek researched national data and analyzed how health insurance rates change based on the type of insurance plan, the number of people covered and the location of that coverage, among other factors.
This national average is for private health insurance you buy on the government's Health Insurance Marketplace created by the Affordable Care Act, often called Obamacare.
Many Americans qualify for subsidies that make buying health insurance on the Marketplace more affordable. You may also have lower-cost options if your employer offers health benefits or you're eligible for government insurance programs such as Medicaid or Medicare, which offer comprehensive plans like Medicare Advantage for affordable prices.
The average health insurance premium for a 40-year-old with a Silver plan is $539 per month.
Virginia has the lowest average monthly premium of $390, and West Virginia has the highest at $864.
You can save on health insurance if you qualify for cost-sharing reductions, qualify for Medicare or Medicaid, get on a family member's plan or opt for lower-level tiers.
How Much Is Health Insurance by State?
Private health insurance costs include monthly premiums that vary significantly depending on where you live.
Virginia has the lowest health insurance premiums, with a typical 40-year-old paying an average of $390 per month. On the other end, West Virginia has the highest average premiums at $864 per month.
Variation in rates stems from factors like how much competition there is in a given state, forcing insurers to offer attractive rates. Expenses may also vary because of the expected health costs of a population. For example, in states where people tend to be less healthy or where doctors and hospitals charge more, insurance companies set higher rates to cover those costs.
Average Health Insurance Cost by State
Average health insurance rates are only part of the story. Your actual plan may cost you much more or less than the typical person pays due to a variety of personal factors. However, thanks to federal subsidies, many people find their premiums affordable.
How Much Is Health Insurance by Family Size?
Not surprisingly, the more people in your family are covered by your health insurance plan, the more you're likely to pay in premiums.
The average cost for a 40-year-old couple is $1,077 per month or about double the cost for an individual in that age range. On the other hand, a 40-year-old couple with one child under age 14 would pay an average of $1,398 per month, and a family of five would pay around $2,040.
To estimate the average family's health insurance cost, MoneyGeek used national averages by age and added the premiums together. Actual family premiums may vary.
It seems logical that families would stick together on health insurance. And together, you're more likely to meet the out-of-pocket maximum, after which you shouldn't have to pay out-of-pocket costs for covered services.
But some families might be better off on separate plans.
For example, if one spouse can get low-cost coverage through their job, but that plan may not be open to family members (or costs too much to add them), it may make sense for that spouse to use their employer-provided insurance while the rest of the family uses a Marketplace plan.
THE AMERICAN RESCUE PLAN
The American Rescue Plan (ARP) eliminates the "subsidy cliff" that previously prevented families from achieving premium tax credits if they had incomes above 400% of the Federal Poverty Level (FPL). It caps marketplace health insurance premiums at no more than 8.5% of income. While originally slated to expire in 2022, it has been extended through 2025.
400% of the Federal Poverty level (FPL) in 2023 equates to $54,360 in annual income for a single person. Without the ARP being extended, the population at this income level would not have qualified for subsidies otherwise.
The Average Cost of Health Insurance by Age
Most people need more health care as they age, and health insurance rates can increase for older people to cover those expected costs. However, the Affordable Care Act (ACA) has enforced a cap for health insurance costs for seniors, at no more than three times the amount a 21-year-old would pay.
MoneyGeek's analysis demonstrates this increase by age, although figures do not include tax credits or other subsidies. The average premium for an 18-year-old was $396 per month compared to $781 for a 50-year-old and $1,187 for a 60-year-old. While most of these premiums have increased since 2022, some populations may be eligible for subsidies if they have low incomes, have retired early, or otherwise scaled back their working hours.
Of course, your specific healthcare requirements, the metal level you choose, and the number of people on your policy will also help determine your health insurance costs.
The Average Cost of Health Insurance by Plan Type
There are four types of health plans you can choose on the Marketplace, with varying degrees of flexibility and costs. The type of health plan and the level of coverage you choose impact how much you'll pay for health insurance.
For example, you might be willing to pay more for easier access to a broader range of providers, such as through a Preferred Provider Organization (PPO) or Point of Service (POS) plan. Or, you may opt for less flexibility with a Health Maintenance Organization (HMO) or Exclusive Provider Organization (EPO) plan but score lower-than-average premiums.
The Average Cost of Health Insurance by Metal Tier
Plans offered on the Health Insurance Marketplace are categorized into metallic tiers: Bronze (and Extended Bronze), Silver, Gold and Platinum.
In MoneyGeek's analysis, the lowest average premiums for a 40-year-old shopper (other than for Catastrophic plans, which have strict eligibility rules and offer minimal coverage) was $417 per month for Bronze plans. The average Platinum plan, by contrast, costs $763 per month.
The metal tier corresponds to the value of the coverage or how health plans and members split the costs. The metals split between the insurance company and the individual as follows:
Bronze plans: 60% insurer costs, 40% individual costs
Silver plans: 70% insurer costs, 30% individual costs
Gold plans: 80% insurer costs, 20% individual costs
Platinum plans: 90% insurer costs, 10% individual costs
These ratios are set by tier and based on expected spending for a typical health plan member.
Health Insurance Costs by Metal Tier
Compare Health Insurance Rates
Ensure you are getting the best rate for your insurance. Compare quotes from the top insurance companies.
The Average Cost of Health Insurance by Company
What you can expect to pay for health insurance differs by the insurance company. Some insurers want to grow, so they offer more attractive rates. Others are more cautious and will charge more to be sure they can cover their members' health care costs.
Among national carriers, rates can vary widely. For example, consider the following average premiums for a 40-year-old shopper looking at Silver plans:
Kaiser Permanente: $401
Friday Health Plans: $500
Avmed: $674
Oscar: $512
Premiums are not the only factor when choosing a health plan. Some of the most affordable plans can have coverage that falls short of your needs. The best health insurance companies can cost a bit more, but are surprisingly affordable and give you the best value for your money.
Consider the plan's total cost by looking at things like deductibles, coinsurance and out-of-pocket maximums. Additionally, check that your preferred doctors and facilities are in-network to save money and hassle.
Average Health Insurance Premiums by Company
The Average Cost of Health Insurance for Job-Based and Public Plans
1
Job-Based Insurance
In 2022, the Kaiser Family Foundation reported that the total cost of family coverage through employers averaged $22,463, with employees paying $6,106 of that. Individual deductibles averaged $1,763, though employee costs vary by type of plan, family or individual coverage and size of the company.
2
Medicare
Medicare is the government-run insurance program that covers nearly all Americans 65 and older. "Original Medicare" — also known as Medicare Parts A and B — covers hospital stays and medical care, respectively, and has set costs. Most people pay no premium for Part A but do pay a deductible ($1600 in 2023) and coinsurance, or a share of costs for longer-term facility stays. Part B premiums are $164.90 per month (though your income can affect this amount), and the 2023 Part B deductible is $226. Once you meet that deductible, you typically pay 20% of the bill for Medicare-approved charges.
Some Medicare enrollees choose to get prescription drug coverage (Part D) or join a comprehensive managed care plan that combines all their Medicare benefits (known as Medicare Advantage or Part C). Parts C and D are optional. Offered by private companies, costs for these coverages vary by carrier, plan and geography.
Medicare Supplement plans (sometimes called Medigap) are another option for people who want more coverage than Original Medicare but do not need or want the full scope of coverage in Medicare Advantage.
3
Medicaid
Medicaid is a government-run program primarily for people with very low incomes. It is jointly funded by the federal government and the states, with each state setting eligibility and other rules. Coverage is free or very low-cost for most Medicaid members, but specific requirements vary by state.
Why Are Health Insurance Costs Rising?
Over the years, healthcare costs have been steadily increasing. U.S. health spending rose 9.7% in 2020 to reach $4.1 trillion, or $12,530 per person. This growth rate was significantly higher than the previous year's rate of 4.3%. The cause is due to several factors, such as aging and a less healthy population, inflation, the increasing demand for healthcare services and more.
The increasing costs of healthcare are also manifesting in health insurance. According to a survey from KFF, the average premium has grown by 18% for single coverage, and 20% for family coverage since 2017.
WAYS TO SAVE ON HEALTH INSURANCE
There are several ways to get affordable health insurance. Some options include:
Opt for lower level tiers: The Bronze and Catastrophic tiers are the most affordable, but come with higher MOOPs.
Get premium tax credits if you qualify: If your income qualifies, you can get premium tax credits.
See if you qualify for cost-sharing reductions: Cost-sharing reductions are discounts you can qualify for once you apply on the marketplace.
Get Medicare or Medicaid: If you qualify for either, opt for those first before the private marketplace.
Try to get on a family member's plan: If your family member has employment-based health insurance, you may want to try opting for that first.
Try out short-term insurance: Short-term insurance is significantly cheaper, but comes with less protection and is only for the short term.
Expert Advice: Health Insurance Costs
What are the most important factors affecting the cost of my health insurance?

How can I lower my costs if I am purchasing health insurance individually through a private company?

Broadly speaking, what are the pros and cons of buying health insurance plans with higher monthly costs?
Glenn Melnick
Professor at University of Southern California
Geoffrey Hill
CEO & Principal Advisor at Raisonné & Hammer Price Corporation
Dr. Siwei Gao
Thomas and Rebecca Coffey Professor of Insurance Studies at Eastern Kentucky University
Elaine Luther, D.Sc.
Business Management Professor at Point Park University
Sean J. Britton, MPA, NRP
Principal and Financial Planner at STAT Financial Health
Raymond March, Ph.D.
Assistant Professor of Economics at North Dakota State University
Stephen T. Parente, Ph.D
Professor in the Department of Finance and the Minnesota Insurance Industry Chair of Health Finance at Carlson School of Management and Associate Dean of the Global Institute
Dennis Andrulis, Ph.D.
Associate Professor of Management, Policy and Community Health at the UTHealth Houston School of Public Health
Bob G. Wood
Professor of Finance at University of South Alabama
Diane Howard, Ph.D., FACHE
Associate Professor and Chair, Health Systems Management at Rush University Chicago
Steven G. Ullmann
Professor and Director of the Center for Health Management and Policy at the University of Miami Herbert Business School
Daniel Roccato
Clinical Professor of Finance at the University of San Diego School of Business
Anastasia Miller
Program Director, Healthcare Leadership B.S., University of Louisville
Patrick Bernet
Associate Professor at Florida Atlantic University
Dr. Mauricio Codesso
Assistant Teaching Professor at Northeastern University
Dr. Susan G Rucker
Doctor of Health Administration, Fellow in the American College of Healthcare Executives, Associate Professor
Health Insurance Costs Frequently Asked Questions
Review our frequently asked questions on average health insurance costs.
Learn More About Health Insurance
Health Insurance
Health Insurance
About Deb Gordon
---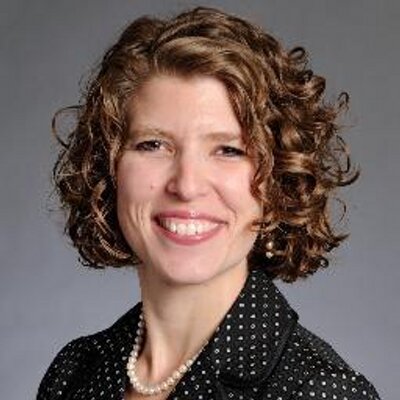 ---