Health insurance helps you cover medical expenses and avoid possible financial hardship due to high costs. The best plan for your family depends on your needs and circumstances.
There are various ways to get insurance for children. Plans can be available through a parent's workplace, by adding the child to a parent's individual or family plan or by finding health insurance for children only. There are also government-sponsored programs and marketplace tax credits to help those concerned about affordability.
Health plans for children cover those ages 0­–18 or 19. However, data used in this guide references children aged 0­–14.
There are different ways to get health insurance for kids only. Parents can find a plan through the marketplace, private insurance or government-funded programs that can accommodate low incomes.
The cost of health insurance for kids may vary depending on the type of plan and coverage. On average, the monthly cost of health insurance is $311 for a silver plan.
Medicaid and CHIP offer the most affordable health insurance for kids.
Table of Contents
How to Get Health Insurance for Children Only
Generally, there are four ways to get medical insurance for kids only. Depending on your circumstances and eligibility, you may have insurance for a child through the marketplace, a private health insurance provider, Medicaid or CHIP.
When choosing a plan, it's best to shop around and compare the pros and cons of each option. In doing so, you make sure you're getting the right coverage at a fair price.
Common Health Insurance Options for Kids
How Much Does Child-Only Health Insurance Cost?
Various factors affect the cost of medical insurance for kids. The family's income and insurance plan provider can affect premium prices.
Getting health insurance for kids can help protect your family from huge health-related expenses. However, many children remain uninsured. Cost may be among the major reasons for this. According to the Kaiser Family Foundation, children who live below 100% of the federal poverty level comprise over 25% of uninsured kids.
Medicaid, subsidized marketplace coverage and CHIP make cheap health insurance for kids more accessible to families in need.
The table below shows the average insurance costs including the monthly average premium, yearly deductible, and maximum-out-of-pocket (MOOP) from the Health Insurance Marketplace for different market tiers.
Average Kids' Health Insurance Costs at Different Tiers
| Metal Tier | Average Monthly Premium | Average Deductible | Average MOOP |
| --- | --- | --- | --- |
| | | | |
| | | | |
| | | | |
| | | | |
| | | | |
| | | | |
These costs are averages. The lower deductible for a platinum plan is because some plans have a $0 deductible. Actual costs of premiums may vary depending on various individual factors.
The cost of health insurance for children-only plans can be cheaper than the cost of adding a child to a parent's plan. However, higher metal tier plans tend to be more expensive.
On average, adding a child to a parent's plan costs $276 per month per child. That's more expensive than the average costs for catastrophic, bronze and expanded bronze plans but cheaper than silver, gold and platinum plans.
States With the Cheapest Health Insurance
The location also affects health insurance prices. Options and costs may vary by state.
The table below shows the states with the lowest monthly insurance premiums for silver health plans for children. Note that this is just a snapshot of the marketplace coverage. These plans may be subsidized or replaced by government programs.
States With the Lowest Kids' Health Insurance Premiums (Silver HMO Plan)
What Does Medical Insurance for Kids Cover?
The medical services covered by health insurance depend on where you get the plan. For instance, health insurance plans under the Affordable Care Act (ACA) cover the 10 essential benefits. These are:
Outpatient care
Emergency room trips
Hospital treatment for inpatient care
Care before and after a baby is born
Treatment, counseling and other services for mental health and substance use disorders
Prescription drugs
Services and devices for injury recovery, disability or chronic conditions
Laboratory tests
Preventive services for managing chronic illnesses
Pediatric services, including vision and dental care for kids
While states may have different covered services under CHIP, all states should offer comprehensive coverage that includes:
Routine checkups
Immunizations
Doctor visits
Prescriptions
Dental and vision care
Inpatient and outpatient hospital care
Laboratory and X-ray services
Emergency services
States may also offer optional Medicaid benefits, but they should cover the following mandatory benefits:
Inpatient and outpatient hospital services
Early and periodic screening, diagnostic and treatment services
Nursing facility services
Home health services
Certified pediatric, physician and family nurse practitioner services
Rural health clinics and federally qualified health center services
Laboratory and X-ray services
Freestanding birth center services
Transportation to get medical care
Short-term plans don't offer comprehensive coverage. While emergency room visits and certain prescription drugs may be covered, pre-existing conditions may not be included.
Generally, the best health insurance for kids depends on family needs. But there's cheap health insurance for kids available for low-income families. You may also find affordable policies in the marketplace based on your budget.
Health Insurance for Children FAQs
Looking for the best health insurance for a child can be challenging. Aside from the cost, there are various factors to consider. MoneyGeek answers some frequently asked questions to help you find the right plan for your child.
Read More About Health Insurance
Related Health Insurance Topics
About Brenna Kelly, Licensed Health Insurance Agent
---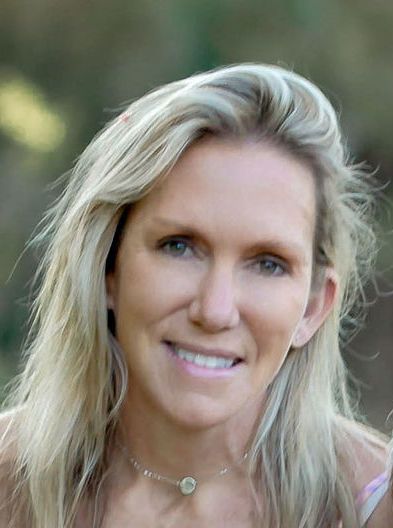 ---