Table of Contents
Turning 26 is only relevant in health insurance if you are covered under your parent's policy, but the actual kick-off age can vary by state and plan. Regardless, most individuals will typically have their own health insurance by this age, whether through an employer or the Health Insurance Marketplace.
If you do not have your own policy yet, MoneyGeek has outlined everything you need to know about health insurance for 26-year-olds. Explore the different health insurance types and decide which is best for you.
In most cases, when a person turns 26, the insurance coverage on their parent's plan ends, triggering a qualifying life event that lets them apply for new coverage.
For a healthy 26-year-old, the average cost of a marketplace plan is $372 per month, but the best plan depends on your health and healthcare objectives.
Having health insurance is wise, even if it's a low-cost, high-deductible plan that primarily covers catastrophic incidents.
Types of Health Insurance for a 26-Year-Old
Outside of employer-sponsored health insurance policies, there are plenty of health insurance options for 26-year-olds, with policies varying by state, provider and plan. You can purchase health insurance from the Health Insurance Marketplace, and you have alternatives such as short-term insurance or joining a spouse's policy.
Using the Health Insurance Marketplace gives you plenty of coverage choices, so you can choose a plan that benefits your needs most. Plans are organized by metal tiers, ranging from Bronze as the lowest to Platinum as the highest. Metal tiers dictate how you split the costs of healthcare with your insurer. The lower the tier, the more you pay out-of-pocket and vice versa, and it can be ideal health insurance options for students and young adults at age 26.
There are also different types of plans, which can affect your premiums, deductibles, copays and access to physician networks. Plans typically include a Health Maintenance Organization (HMO), Exclusive Provider Organization (EPO), Point of Service (POS) or Preferred Provider Organization (PPO). The most common type of plan is an HMO plan, which often has low premiums and deductibles but requires you to stay within a provider network.
Types of Health Insurance Plans

Where you get your health insurance can also affect costs and coverage. For instance, you can get health insurance from employers, government programs, the insurance marketplace, or directly from a provider.
Below are a few differences between providers:
Employer: An employer-sponsored health plan is one of the most common ways to get health insurance. This is also often the most affordable way to get it, as employers typically cover some or most of the policy's cost.
Medicaid: Medicaid is another source of health insurance for 26-year-olds. It is also typically low-cost. However, there are income limits to qualify, as this program is meant to serve low-income individuals or families.
Marketplace: The Health Insurance Marketplace offers plans for different needs at different price points. However, individuals must usually wait for annual open enrollment or a qualifying event to apply in a special enrollment period. Plans may also be more expensive than employer-sponsored or Medicaid options, but qualified individuals can sometimes lower premiums through tax credits.
Directly Through Private Companies: It's also possible to approach an insurance company directly and purchase individual or family health plans. While this is convenient, it can be more expensive and may not be subsidized.
WHEN DO YOU GET KICKED OFF YOUR PARENT'S INSURANCE?
The Affordable Care Act (ACA) makes it mandatory for employer-sponsored or individual marketplace plans to allow a child beneficiary to stay on the plan until they reach age 26. This applies whether the child is married or unmarried. However, some states may allow them to stay on for longer.
When to Get Health Insurance After Parent Coverage Ends
While 26 is typically the latest age you can be on your parent's plan, sometimes staying on a parent's plan after 26 is possible. Regardless, getting health insurance coverage before you get kicked off your parent's insurance or before a parent's insurance ends is important. For some insurers, coverage does not start until the designated effective date, which may be a few days or weeks after your application.
To avoid gaps in health insurance coverage, make sure to plan ahead. By planning ahead, you can determine if your parent's coverage offers a grace period and give yourself time to shop for a new provider. Losing a parent's insurance triggers a qualifying event for a special enrollment period on the marketplace, allowing you to enroll outside of the annual enrollment period.
Insurance typically turns over every year, so if you aren't satisfied with any part of your plan, you can renew it during the next enrollment period or qualifying event.
DON'T JUDGE A POLICY BY ITS PREMIUM
Premiums are not the only factor to consider in a health insurance policy. It's also important to consider the copays, coinsurance and maximum out-of-pocket (MOOP) limits, as these out-of-pocket fees can affect your annual healthcare spending.
The copay is the flat fee you pay for most services, while coinsurance is the percentage of what you pay before insurance covers the rest. The MOOP is the maximum you will pay for healthcare outside of premiums.
A higher premium often comes with a lower copay and coinsurance, which can be beneficial if you have more medical needs. Conversely, a lower premium often means a higher copay or coinsurance.
Can You Stay On Your Parents' Insurance After Age 26?
In some states, dependent health insurance coverage can extend beyond age 26. Review the table below to learn which states have extended dependent coverage.
States with Extended Dependent Coverage
State

Age

Dependent Eligibility

Must live with their parent/s or be a student.
Must be unmarried and have no dependent child of
their own.

Must be financially dependent on the parent.
Must be covered as an eligible dependent at the time
of coverage.

Must be unmarried and have no dependents
of their own.

Must be unmarried.
Must be a resident of New York.

Must be unmarried and have no dependents.
Must be a resident of Pennsylvania or enrolled as a
full-time student.
May also apply for full-time students whose studies are
interrupted by service in the reserves or National Guard
equal to the length of their deployment.

Must be a full-time student.

Must be unmarried.
Must not be offered insurance through an employer.
May be extended if you are a full-time student called to
active duty in the armed forces.
How Much Does Health Insurance for a 26-Year-Old Cost?
The most affordable health insurance for 26-year-olds can vary based on several factors, such as the plan's metal tier, income, health, type of plan and services needed. Beyond that, your policy's copay, coinsurance and maximum out-of-pocket (MOOP) also affect your overall costs.
Review the table below to get an idea of the average health insurance costs between different health insurance plans.
Average Costs of Health Insurance for a 26-Year-Old by Plan Type
| Plan Type | Average Premium Per Month | Average Deductible Per Year | Average MOOP |
| --- | --- | --- | --- |
| | | | |
| | | | |
| | | | |
| | | | |
EXPECTED HEALTH CARE COSTS: DO THE MATH
While low-premium plans are attractive, comparing the cost of a health insurance policy to its expected treatment costs is important. For instance, a healthy 26-year-old who expects to pay about $3,000 in healthcare costs per year may not benefit from a health insurance policy that costs $12,000 annually.
Make sure your selected plan matches your expected healthcare costs. This means opting for a lower premium and higher deductible may sometimes be your best option, even if it means spending a little more out-of-pocket.
Cheapest Health Insurance for Young Adults
The cheapest health insurance for 26-year-olds includes Medicaid or an employer-sponsored health plan. These options often cost less than marketplace policies.
However, if Medicaid or an employer-sponsored program is unavailable, then the marketplace is the next best option. It's still possible to get discounts on premiums in the marketplace through premium tax credits, especially if you opt for lower metal tier plans. Review the chart below to see the average costs of different marketplace plans and plan types.
Best Health Insurance for a 26-Year-Old
The best health insurance for 26-year-olds ultimately depends on your situation. Medicaid remains among the best and most affordable options for those who qualify.
If Medicaid is unavailable, you will have to opt for a plan that best suits your needs. For most healthy 26-year-olds, an insurance policy with a low premium, high deductible and high MOOP may be best.
Take a look at a few situations below to see which type best suits your needs.
If you are a full-time employee, getting your employer-sponsored health benefit may be the best option. This could be even cheaper if you qualify for Medicaid, as you can opt for a premium assistance program.

If your employer plan isn't ideal, then you can get a marketplace plan instead. Some individuals may even qualify for subsidies. A Bronze HMO or Catastrophic HMO are the cheapest options, but a PPO offers a larger network and more coverage choices. If you want a combination of both, you might benefit from a POS.

Aside from Medicaid, the cheapest health insurance for college students under 26 is usually a low-tier plan. HMO plans are the cheapest option, and your monthly costs could be lower with premium tax credits.

Another student health insurance option is through your educational institution. Some schools offer affordable health insurance policies but may have varying requirements.

If you have no insurance, but your spouse is insured through an employer-sponsored health plan, it may be best to get coverage through them. If this isn't enough, you may find a plan through the marketplace.

Keep in mind that despite being married, you do not have to be on the same plan as your spouse.

As a single parent, the best low-cost health insurance option is often Medicaid. You may also be able to get a subsidized marketplace plan.

If your employer also offers health insurance, it may be your best option, and it might also be possible to supplement with premium assistance through the Children's Health Insurance Program (CHIP).

If you are between jobs, you may opt for a short-term health insurance policy to bridge the gap and ensure you have coverage during your downtime.

Unhealthy / Chronic Illness

If you frequently need medical care, then you might want a high premium, low-deductible plan. Coverage from your insurer will kick in sooner, so you will spend less out-of-pocket in a plan year.

You may also want to get a plan with a bigger network, which could mean avoiding an HMO and opting for a PPO or POS.
BUYER BEWARE: SHORT-TERM HEALTH INSURANCE
A short-term health insurance policy can help you bridge a gap between two periods but isn't ideal for an extended period.
A short-term plan does not cover Essential Health Benefits (EHB), which include prescription drugs, emergency services, hospitalization and more. Some insurers may deny coverage based on your medical history. This is why it's crucial to get health insurance coverage before dropping off your parent's or spouse's policy.
Compare Health Insurance Rates
Ensure you are getting the best rate for your insurance. Compare quotes from the top insurance companies.
Health Insurance After Age 26 FAQs
Turning 26 means taking control of your health insurance, especially if you age out of a parent's policy. To help you understand the options, MoneyGeek answers a few commonly asked questions below.
About Brenna Kelly, Licensed Health Insurance Agent
---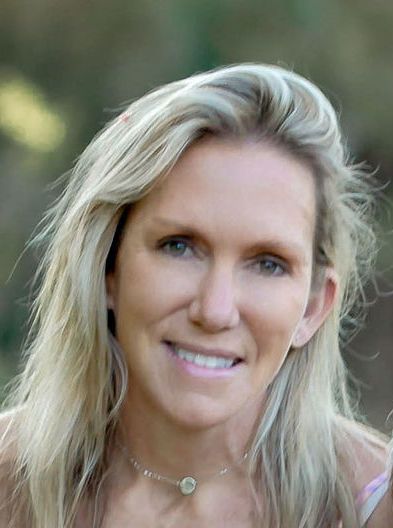 ---