If you're unemployed and uninsured, you have health insurance options. Medicaid is a government health insurance program for those with low income. Eligibility requirements vary by state, but if you qualify, you'll have access to comprehensive health insurance at little or no cost.
If you don't qualify for Medicaid, you may find affordable options on the Marketplace. Government subsidies may help make Marketplace health insurance plans more affordable.
Using a proprietary scoring system evaluating claim acceptance, coverage, cost, and plan type, MoneyGeek ranked the top national health insurance companies for the unemployed. In our analysis, we found that Ambetter is the best health insurer for unemployed individuals on the Marketplace. Oscar is the best provider offering the lowest premiums for those looking for a Catastrophic plan.
Best Health
Insurance for
Unemployed
2023
Best Health Insurance When Unemployed (2023)


Best Health Insurance Provider With Cost-Sharing Reductions
Ambetter is the best overall health insurance provider for unemployed individuals, earning a score of 73 out of 100.
MoneyGeek's analysis ranked several providers and plans based on costs (premiums and MOOP), plan type availability and presence in at least six states. We only included providers with low-income plans to find the best options with cost-sharing reductions (CSRs). To determine the best overall, we only included providers with low-income options CSRs that provide more coverage than other Silver plans at a discount.
MoneyGeek's Pick: Cost-Sharing Reductions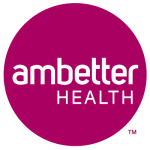 pros
Low out-of-pocket costs with a MOOP score of 5 out of 5
One of the most affordable options with a cost score of 4.71 out of 5
cons
Does not offer a variety of plans (provider type score of 2.39 out of 5)
May deny claims often (denial score of 0 out of 5)
COMPANY HIGHLIGHTS
Ambetter is ranked one of the best thanks to its low out-of-pocket costs and affordability, costing an average of $505 per month with an average MOOP of $3,383.
Aside from affordability, Ambetter offers various benefits — from pharmacy programs and affordable vision and dental coverage to telehealth with a $0 copay, a maternity health program and more. Members can pay through AutoPay, by phone, mail or MoneyGram.
However, Ambetter's plans are only available in 27 states. Additionally, their Ambetter Select Plans, which are their low-cost plans, can only be bought in select counties in Arizona, Florida, Georgia and Tennessee.
Best Bronze Low-Premium Provider
In the Bronze metal tier, our analysis found that Ambetter is ranked as the best low-premium health insurance provider, scoring 67 out of 100.
The Bronze metal tier is one of the lower-costing plans across the U.S. next to Catastrophic, which comes with limitations for qualifying. However, while Bronze plans are more affordable, they come with higher out-of-pocket limits, which may not benefit those who frequently need health care.
MoneyGeek's Pick: Bronze Low-Premium Provider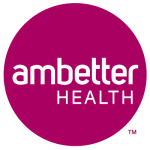 pros
Out-of-pocket costs are low, with a MOOP score of 5
An affordable option with a cost score of 3.61
cons
Offers a limited number of plans with a provider-type score of 2.51 out of 5
Has a denial score of 0 out of 5
COMPANY HIGHLIGHTS
With Bronze plans costing an average of $388 per month and a MOOP of $8,708, Ambetter ranks first in MoneyGeek's list of the best low-premium Bronze providers.
Ambetter provides a wide range of benefits for its policyholders, such as a 24/7 nurse advice line, health management programs, a maternity health program and more. Additionally, policyholders can enroll in a mail-order pharmacy program and have prescriptions delivered straight to their homes from in-network retail locations.
Ambetter plans are currently only accessible in 27 states. Additionally, their most affordable plans, Ambetter Select Plans, are only available in certain areas of Arizona, Florida, Georgia and Tennessee.
Best Catastrophic Health Insurance Provider
Oscar is the best catastrophic plan provider, earning a score of 86 out of 100, with a MOOP of $9,100 and an average rate of $236 per year. The next two are Medica and Blue Cross Blue Shield, with MOOPs that also average $9,100, but their rates differ at $265 and $276 per year, respectively.
Catastrophic plans are low cost, but they are not available in every state, and you must be under 30 to qualify for one. Older individuals may qualify if there is no other qualified plan on the Marketplace that costs less than 8.17% of their income.
Given the requirements, MoneyGeek's sample consumer for catastrophic plans is age 26.
MoneyGeek's Pick: Catastrophic Health Insurance Provider
pros
Average MOOP is low, with a MOOP score of 5 out of 5
Average cost is low, with a rate score of 5 out of 5
Claims are not often denied, with a denial score of 5 out of 5
cons
Does not offer a lot of plan types, with a type score of 2.71 out of 5
COMPANY HIGHLIGHTS
Oscar ranks first on MoneyGeek's list of best providers for catastrophic plans. For a 26-year-old, Oscar's catastrophic policies cost an average of $236 a year with a MOOP of $9,100.
Aside from having affordable plans, Oscar also offers a range of benefits. You can get commonly prescribed drugs for just $3 sent straight to your home, a dedicated care team to help search for doctors and schedule appointments and access to Oscar Care or Primary Care, virtual care options for $0. However, these are unavailable if you are not in your home state.
Oscar also makes things convenient for its policyholders by offering an online search site for providers and prescriptions. This site allows you to find a doctor near you or determine whether your prescribed drugs are covered and how much they will cost.
Other Health Insurance Options When You're Unemployed
You may not need to go without health insurance when you're unemployed. You have options, like private health insurance and government-backed health insurance. Those under 26 can get coverage through a parent's health insurance provider. If you have a spouse with health care, they can add you to their plan.
Health Insurance Options When You're Unemployed
| Health Insurance | Who It's Good For |
| --- | --- |
| Marketplace or Obamacare Insurance | Anyone without access to health insurance through a job or the government should consider this option. Marketplace plans are available to anyone during open enrollment or if you've recently lost your job or had a life change that affects your health insurance status. |
| Short-Term Health Insurance | This is an option for people who have a short gap in coverage with a known endpoint, such as people between jobs. These plans do not need to meet ACA standards, so they do not necessarily cover very much. Buyer beware because you may be able to pay less for a more comprehensive Silver Marketplace plan if you qualify for subsidies. |
| COBRA | COBRA is available for people who have recently left or lost a job with excellent benefits and have the money to pay the full cost of their former employer's health insurance. If you have complex health needs and relationships with health care providers that you need or want to keep, COBRA may be worth the expense. |
| Medicaid | People who meet eligibility requirements in their state, typically based on having a very low income, should consider Medicaid. If you've lost your job and have no income, you may earn little enough to qualify. Medicaid is comprehensive coverage that can cover you until you earn more income. |
| Medicare | Medicare is available for virtually any American 65 or older, as well as younger people with certain conditions or disabilities. To qualify for Medicare, you usually must be 65 or older, and you or your spouse must have paid Medicare taxes for at least 10 years. |
| Joining a Family Plan | If a family member can add you to their plan, it may be a great option, especially if you don't qualify for Medicaid or if their plan costs less than it would to buy your own Marketplace plan. |
How Much Does Marketplace Insurance Cost?
The cost of Marketplace health insurance depends on what type of plan you buy and how much coverage it offers, which health insurance company you choose and whether you qualify for subsidies.
Marketplace insurance options typically fall into four metal tiers: Bronze, Silver, Gold and Platinum. Some states also have Catastrophic and Expanded Bronze plans. The less valuable the metal, like Bronze, the less the insurer covers and the less you'll pay in monthly premiums. However, these plans typically include high deductibles and out-of-pocket costs.
Average Health Insurance Premiums by Metal Tier
Average costs don't count the tax credits you might be able to get. People with lower incomes, such as unemployed people, are likely to qualify for subsidies that may dramatically reduce these costs. You could save hundreds of dollars on monthly premiums if you are eligible for subsidies and choose a Silver plan.
Compare Health Insurance Rates
Ensure you are getting the best rate for your insurance. Compare quotes from the top insurance companies.
COBRA Health Insurance: When Does It Make Sense?
The Consolidated Omnibus Budget Reconciliation Act (COBRA) gives workers who lose or leave their jobs the option to stay on their employer's health insurance for up to 18 months or longer in some circumstances. You must apply within 60 days of losing coverage or being notified you're eligible, whichever is later.
COBRA lets you keep your coverage, but it can be costly. You pay the full price of coverage instead of sharing costs with your employer. However, since the COVID pandemic, you might be eligible for help paying for COBRA thanks to the Inflation Reduction Act, which confirms the American Rescue Plan's subsidies are available through 2025.
COSTS OF COBRA HEALTH INSURANCE
In 2022, the average employer-sponsored individual health insurance policy cost around $8,000. If employees pay about 25% of that, they've been paying roughly $2,000 per year or $167 per month. Under COBRA, the employer no longer pays 75%, so the individual's bill becomes approximately $667 per month. Employers can charge former employees up to 102% of the total cost.
Medicaid Health Insurance: Who Is Eligible?
If you're unemployed, you may qualify for Medicaid, depending on where you live. Forty states and Washington, D.C., expanded Medicaid under the Affordable Care Act. In those places, you can qualify for Medicaid based on your income alone if you earn 138% or less of the federal poverty level — or $18,754 per year for an individual (or $38,295 for a family of four). The more people in your household, the higher the income cutoff.
In the 11 states that have opted not to expand Medicaid, your income won't be enough on its own to qualify. You'll need to meet other requirements, such as being a caregiver for a dependent child.
When you apply for coverage through HealthCare.gov, the government will see if you're eligible for Medicaid in your state and if any children in your household qualify for the Children's Health Insurance Program (CHIP). CHIP is for families that earn too much to be eligible for Medicaid but still may not be able to afford private health insurance.
Medicare Health Insurance
Medicare is health insurance for older Americans and some younger people with disabilities. Virtually everyone 65 and older qualifies for Medicare.
The core of Medicare, sometimes called "Original Medicare," covers hospital stays (through Part A) and doctor or other outpatient visits (through Part B). This coverage isn't free, but the costs are pretty reasonable. Part A has no premium for most people and a deductible of $1,600 in 2023. You also pay a share of the costs for longer stays. For Part B, monthly premiums are $164.90 for most people, and the deductible is $226 in 2023.
Some people buy supplemental coverage to help pay for costs that Original Medicare doesn't cover. Prescription drug plans, or Part D, are offered by private companies to offset the cost of medications. Medigap plans are another type of supplemental coverage, with several different plan types that cover different things. Also offered by private companies, Medigap plans have the same benefit structure but different costs and extra benefits, depending on the company.
For people who prefer comprehensive benefits organized into one plan, there's Medicare Advantage, also known as Part C. These plans combine all the Medicare benefits from Original Medicare plus supplemental coverage and extra benefits.
SHORT TERM HEALTH INSURANCE
Short-term health insurance is only meant to cover you for a short time, such as if you're in between jobs. Because of this, it does not have to comply with the coverage mandates other ACA-approved health insurance plans must meet. Short-term plans are cheap but offer less comprehensive coverage.
However, short-term health insurance may be sufficient if you intend to get a job quickly and only need something to cover you in between jobs. If you are healthy and don't need extensive healthcare coverage, it's a decent option. However, if you have extensive healthcare needs, purchasing something on the Marketplace might be best.
How to Get on Your Parent or Spouse's Health Insurance Plan
If you have a spouse with job-based health insurance, you may be able to join their policy. Adding you to their plan may increase their health insurance costs, but this still may be a cost-effective way to get robust health insurance.
People under age 26 can also stay on or join their parent's health insurance plan thanks to the ACA. It may add costs for your parents, but getting good coverage for you may be worth it.
HOW TO GET HEALTH INSURANCE WITHOUT A JOB
There are several options to get health care without a job:
Private Marketplace: The Marketplace has a range of options. Opt for low-cost Marketplace options such as Bronze or Catastrophic plans.
Government-sponsored programs: Programs like Medicaid and Medicare aim to make healthcare more affordable to those who can't usually afford it.
Short-term health insurance: Getting short-term health insurance is meant to cover temporary gaps in coverage, which can help if you're in between jobs.
Other people's plans: Loved ones or relatives with employer-sponsored healthcare may be able to add you to their plans, either for free or for a small added cost.
Health Insurance for the Unemployed FAQ
The search for affordable health insurance may leave you with questions. MoneyGeek has answered a few commonly asked questions about finding low-cost options.
Expert Advice on Best Health Insurance Option When Unemployed
What are the factors to consider when looking for health insurance while unemployed?

How can individuals ensure they still receive adequate healthcare coverage despite being unable to afford a comprehensive health insurance plan?

Is financial assistance available to help unemployed individuals afford health insurance premiums?
Raymond March, Ph.D.
Assistant Professor of Economics at North Dakota State University
Paul E. Traynor
Visiting Assistant Professor of Law
Learn More About Health Insurance
Health Insurance
Health Insurance
About Deb Gordon
---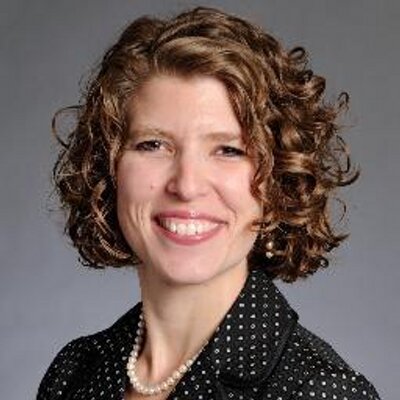 ---