Types of Health Insurance: Which One Is Right for You?
---
Compare Rates and Save on Car Insurance
By Deb Gordon, CEO, Umbra Health Advocacy
Major medical insurance exists to protect you from potentially catastrophic medical costs, especially in case of emergency or major illness. The insurer shares your health care costs with you and helps you access the preventive and routine care you need to stay healthy and identify health problems early.
In the United States, there are different health insurance examples and several ways to get health insurance, including through an employer, the government, the health insurance marketplace, the insurer itself or a broker.
There are also different types of health insurance, such as health maintenance organizations (HMOs) and preferred provider organizations (PPOs), that offer a range of insurance coverage options and costs. By definition, managed care plans work through contracted health care provider networks, with more or less restrictive policies and varying costs depending on the type of plan.
Types of health insurance vary according to cost, provider networks and flexibility.
HMOs are cheaper with less flexibility, and PPOs are costlier with more flexibility.
The best type of health insurance depends on your needs.
Different Types of Health Insurance and Why They Matter
There are four main types of health insurance plans: health maintenance organizations (HMOs), preferred provider organizations (PPOs), exclusive provider organizations (EPOs) and point-of-service (POS) plans. The rules and costs of each can vary significantly.
For example, managed health care plans, including PPOs, that offer more flexibility and a broader selection of health care providers tend to cost more. The more restrictive plans, like HMOs, tend to cost less but limit which providers you can see and require you to go through a primary care provider (PCP) to get approval for specialty care.
Depending on the plan, you're likely to have to pay some combination of monthly premiums, copayments, co-insurance and deductibles.
Most health insurance companies offer a variety of plan types, though they may not all offer all of them. The best health insurance company for you will depend on your specific needs and priorities. The table below summarizes and details the types of health insurance plans and their major characteristics.
Key Features by Type of Health Insurance Plan
Plan Type

PCP Required

Needs Referrals for Specialists

Covers Some Out-of-Network Costs

Emergency Coverage

File Own Paperwork

For
Out-of-Network
Claims

For
Out-of-Network
Claims
Health Maintenance Organizations (HMO)
HMOs are usually the least expensive but also the least flexible type of health insurance plan. They restrict which health care providers or facilities you can use. You may not get any coverage for care outside of your network except in an emergency.
HMOs require you to have a primary care provider (PCP) and get referrals from your PCP whenever you want to see a specialist. The meaning of HMO — health maintenance — was historically related to a focus on prevention and wellness services. The design of HMO insurance is to help you stay healthy so that you need fewer expensive medical services.
HMO INSURANCE IN A NUTSHELL
An HMO might be suitable for you if your budget is tight and you don't need a lot of specialty medical care. HMOs work best if you don't mind sticking to a set network of health care providers.
Preferred Provider Plans (PPO)
PPO insurance plans are more flexible than HMOs. PPOs don't require members to have or go through a PCP to see specialists, though you may need to get pre-approval for specialty care. In a PPO plan, you may be able to see health care providers who are not in the network, but you'll likely pay more for those services. If the plan covers any out-of-network care, you may have to submit a claim on your own to get reimbursement. In addition to more flexibility, the main difference between PPO and HMO plans is typically price. PPOs tend to cost more.
PPO INSURANCE IN A NUTSHELL
PPO plans are best for people who need and value flexibility. They offer fewer rules and easier access to a broader range of doctors and other providers. But, these benefits come at a cost: PPOs tend to be more expensive than other types of plans.
Exclusive Provider Organization Plans (EPO)
EPOs are managed care plans that cover only care delivered by in-network health care providers. Comparing EPOs versus HMOs, EPOs usually have more providers to choose from. If you want to see a provider outside of the plan's network, you may not get coverage unless it's an emergency.
EPO insurance plans may or may not require members to have a PCP and don't usually make members file paperwork. EPO plans are more flexible than HMOs but less flexible than some other health insurance plan types. The costs are typically in between as well. EPOs tend to be more expensive than HMOs but less expensive than more flexible options like PPOs.
EPO INSURANCE IN A NUTSHELL
EPO plans are ideal for budget-conscious people who don't want to be as limited as they would be in an HMO. If your preferred doctors or hospitals are in the approved network, EPOs may be a good option.
Point-of-Service Plans (POS)
Point-of-service plans combine the best — and the worst — of HMO and PPO plans. POS plans have many of the limits and requirements of an HMO, with some of the flexibility of a PPO. They have set networks of health care providers like an HMO. But like a PPO, members can go outside that network at a higher cost.
You may also have to file a claim to get reimbursed if you get care outside the network. A feature of POS plans is that you can see providers nationwide, even if you have to pay more outside the network. POS plans also typically require members to have PCPs and to get referrals from their PCP to see a specialist.
Monthly premiums typically fall in between those of an HMO and a PPO. Copayments may be lower for services delivered by in-network providers, but these are often the most expensive plans.
POS INSURANCE IN A NUTSHELL
If you want the flexibility to see health care providers outside your plan network, especially if you're traveling across the United States, a POS plan may be for you. But you may pay more for that flexibility, so make sure access to those out-of-network providers is worth it to you.
Other Types of Health Insurance
Though HMOs, PPOs, EPOs and POS plans are the most common types of health insurance plans, there are other options, too. Some of these other plan types are substantially different, so it's important to pay close attention to how they work, what they cost and what is covered before you sign up.
High Deductible Health Plan (HDHP)
High-deductible health plans (HDHPs) have deductibles of $1,400 or more for an individual and $2,800 for a family in 2022. An HMO, PPO or another type of insurance policy could be an HDHP. HDHPs usually have lower monthly premiums, so they can save you money if you don't have complex or costly health care needs. Even if you do, you should do the math to make sure that the higher premiums are worth it, even if you have to pay the full deductible amount out-of-pocket.
High-deductible health plans are often paired with a health savings account (HSA). An HSA is a special kind of savings account that lets you set aside tax-free money for your HDHP deductible and other qualified medical expenses. HSA balances roll over each year, so you may be able to build up a cushion to absorb future medical costs.
Fee-for-Service Plans (FFS)
FFS plans, also called indemnity plans, work a little differently than other types of insurance coverage. FFS plans do not have a set network of health care providers that you have to use. You can choose your doctor or health care facility, so it's a bit like an à la carte plan. You'll still pay deductibles and copayments when you use services. Costs vary by state, but monthly premiums tend to be more expensive than other plans because there are fewer restrictions.
Supplemental Health Insurance
Even if you have health insurance, it may not cover everything you need. To close coverage gaps, you can buy supplemental health insurance plans, such as for dental and vision care, critical illness, hospitalization or long-term care.
For example, critical illness or disease-specific policies pay you cash benefits if you need specific treatments. Some policies directly pay the medical provider. Hospital indemnity policies also pay cash benefits if you are hospitalized for a long time. You can use the cash to cover deductibles or other health care costs or pay for non-medical expenses you may have due to illness or an accident.
To decide whether you need supplemental insurance, consider your future needs and if you'd be able to afford long-term care, the share of hospital costs under your health insurance plan or lost income if you couldn't work for a while. If not, supplemental insurance may be appropriate.
You may not need a supplemental policy if you have substantial savings or a well-funded HSA. The Affordable Care Act doesn't regulate supplemental health insurance plans. That means you can be denied coverage if you have preexisting conditions, and these plans do not have to offer a specific set of benefits.
Short-Term Health Insurance
Short-term health insurance, sometimes called "skinny plans," is another option for uninsured people to get coverage for a limited period (such as less than a year). These plans typically have higher deductibles in exchange for lower monthly premiums.
Short-term health insurance is not subject to Affordable Care Act regulations, so these plans don't have to include essential health benefits. That also means they can discriminate against people with preexisting conditions by denying coverage for specific services or declining to issue the policy in the first place.
Costs can vary widely and may not wind up costing less than more robust plans with subsidies available on Healthcare.gov or a state health insurance marketplace.
Medicare, Medicaid and Other Government Health Insurance
Though 50% of Americans get their health insurance through an employer, most of the rest get coverage through a government program such as Medicare, Medicaid or military benefits (TRICARE). Some government programs offer managed care options, like HMOs and PPOs, that you might see in the private sector.
Each government health insurance program has different eligibility rules. For example, Medicare is primarily for Americans aged 65 and older and for some people with disabilities or severe health conditions.
Private health insurance options exist for Medicare enrollees, including comprehensive managed care plans through Medicare Advantage and supplemental insurance called Medigap. Medicare is run and overseen by the federal government.
Medicaid and the related Children's Health Insurance Plan (CHIP) are primarily designed for low-income people, especially kids and caregivers. Medicaid is funded jointly by the federal government and the states, but it is administered by states, so eligibility varies depending on where you live. For example, in some states, Medicaid enrollees can choose to enroll in private managed care plans.
Public vs. Private Health Insurance
Most Americans have health coverage through private insurance plans. The most common way to get private insurance is through a job, though 14.5 million people buy individual health insurance through the health insurance marketplace.
Many Americans qualify for government-sponsored health insurance plans based on their age, income and health or disability status. These can be the most affordable way to get good coverage if you qualify. Private insurance may be more expensive but also more flexible than public insurance. But that's not always the case, so it's smart to research your specific options.
If you're considering private versus public health insurance, the first question is, what are you eligible for? For example, once you qualify for Medicare based on your age, a whole new set of options opens up. Between comprehensive Medicare Advantage plans and supplemental Medigap plans, the advantages of Medicare include a wide range of options. Most people opt for some form of Medicare coverage once they're eligible.
Average Cost of Health Insurance
Health insurance costs depend on many factors, including what type of plan you choose and whether you're buying individual health insurance or health insurance plans for a family. Other factors, such as age and location, can also affect the cost.
Health insurance costs are also a combination of fixed monthly fees (premiums) and variable costs that only apply if you use services (like deductibles, copayments and co-insurance). Some variable costs depend on the provider's total charges, which you can rarely know for sure ahead of time.
One place to start when estimating health insurance costs is the monthly premium. Average monthly premiums for private marketplace plans vary based on the type of plan, including:
HMO: $427
EPO: $508
PPO: $517
POS: $534
However, monthly premiums are only part of the cost equation. Deductibles, copayments and co-insurance affect the total cost of health insurance and are harder to predict.
Some health insurance marketplace websites have calculators that allow you to compare scenarios, such as how much a given health plan is likely to cost you in a typical year or in a year when you have more health care needs.
What Type of Health Insurance Should I Get?
Choosing the right health insurance starts with understanding your options based on your eligibility. If you qualify for government programs such as Medicaid or Medicare, these are likely your most affordable options.
The most important factors will be personal to you within your specific set of options. Consider what doctors you need or want to be able to see. Are they available in the plan's network? Will you have to go through hoops or pay more to see them?
Consider your budget and what you value most. Would you rather save money but be locked into a specific provider network and live with more rigid rules and requirements? Or is it worth spending more to have more flexibility? Even if your budget is tight, you should be able to find affordable health insurance options, especially since subsidies have been temporarily expanded on marketplace plans.
Also, think about how often you're likely to need to see a doctor or get care. If you don't need many services, a high-deductible plan may work well. But, if you have a chronic condition, a lower-deductible plan that covers more of your costs (in exchange for higher premiums) may be best.
Frequently Asked Questions About the Different Types of Health Insurance
Health insurance can be confusing and overwhelming, but it doesn't need to be intimidating. Knowing the basic concepts and terms can make assessing your options and choosing the right plan easier.
About Deb Gordon
---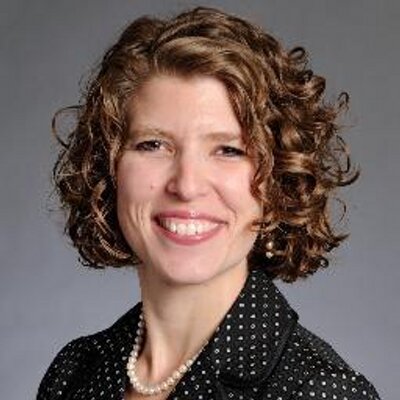 ---