Several aspects of medical insurance are standardized. However, there are still some key differences between health plans. MoneyGeek selected the best health insurance providers nationwide using a scoring system based on providers' coverage level, plan type and claims management to help you research the best option for your needs.
Best National
Health Insurance
Company
2023
Best Health Insurance Providers in 2023
Best Health Insurance Company Overall
Oscar is MoneyGeek's top pick for best health insurance provider. It offers the second-cheapest premiums and a better-than-average denial rate among similar competitors. You'll likely find a suitable plan with Oscar since it provides EPO, HMO and PPO plans types plus Bronze, Expanded Bronze, Silver, Gold and Catastrophic metal tiers.
We determined Oscar as the winner for this category based on the best Silver plan for a 40-year-old.
MoneyGeek's Pick: Best Overall
pros
Approves the most claims compared to five evaluated providers
Ranks second for most affordable monthly premiums
Offers flexibility with multiple plan types
cons
Has the third most expensive average out-of-pocket costs
COMPANY HIGHLIGHTS
Oscar shines because of its affordable premium for a Silver plan, which is approximately $512 per month. The provider's average claims denial rate is 7%, so it's highly likely that Oscar will approve your claim and cover medical services. One downside of Oscar is that its average MOOP of $8,782 falls on the more expensive side.
Consider Oscar if you prefer an insurer that offers a wide selection of plan types and metal tiers. Oscar has 73 EPO plans, 134 HMO plans and 21 PPO plans. Oscar even has autopay for quick payments and a paperless billing option. Policyholders can also benefit by using the Oscar mobile app, which allows you to manage your account from virtually anywhere.
Best Health Insurance Company Runner-Up
Ambetter is MoneyGeek's runner-up for best medical insurance company — it offers the cheapest monthly premiums and lowest MOOP among evaluated insurers.
With Ambetter, you can choose between a POS, HMO, EPO or PPO plan. The insurer also offers Bronze, Expanded Bronze, Silver and Gold metal tiers (or coverage levels).
Although Ambetter has several metal tiers, we rank it as the winner by selecting the second-best Silver plan for a 40-year-old.
MoneyGeek's Pick: Runner-Up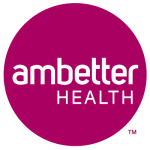 pros
Lowest average out-of-pocket expenses
Least expensive monthly premiums out of five carriers
Multiple plan types available
cons
Denies claims slightly more than evaluated competitors
COMPANY HIGHLIGHTS
Ambetter offers 78 EPO, 191 HMO, 10 POS and 50 PPO plans that have an average monthly premium of around $505 with a $7,655 MOOP. Ambetter has the most affordable rates based on MoneyGeek's study.
One potential drawback of Ambetter is that it has a denial rate of 35%, which is worse than similar carriers. However, policyholders still have a chance of getting a claim approved with Ambetter.
Ambetter is a stellar health insurance provider that also offers a 24/7 telehealth line, a nurse advice line, and a maternity health program for mothers. You can also opt for its mail-order pharmacy program for quick and easy delivery to your home.
CHANGES TO HEALTH INSURANCE IN 2023
For 2023, a few changes were made to improve marketplace health insurance:
The ACA family glitch was addressed, so family members are included in an employee's medical insurance costs. Previously, affordability only considered the cost of an employee.
Policyholders with outstanding insurance premiums are allowed to re-enroll for health insurance.
Certain states further standardized benefits that offer a clearer understanding of and easier comparison between plans.
Best Health Insurance Company for Gold and Platinum Plans
Oscar stood out as the best individual health insurance for Gold plans, with an average premium of $550. A more valuable metal tier, such as Gold, entails more expensive monthly premiums but lower out-of-pocket costs like deductibles and copayments. Gold plans generally suit those who frequently need medical care.
Based on MoneyGeek's evaluation, Blue Cross Blue Shield ranks as the second-best option for Gold plans (average premium of $601), while Cigna secured a solid spot in third (average premium of $656).
If a Platinum plan is your metal tier of choice, consider Blue Cross Blue Shield as your provider. It stood out as the top choice with a premium of $890 per month. In fact, it was the only Platinum plan provider available in at least ten states.
MoneyGeek's Pick: Gold Plans
COMPANY HIGHLIGHTS
With Oscar, a Gold plan costs roughly $550 per month with a $7,626 MOOP. Oscar shines because it offers the second least-expensive monthly premiums and third-cheapest MOOP costs. Compared to similar insurers, Oscar has the lowest claims denial rate. This means that Oscar has an excellent reputation for approving claims and only denies 8%. Consider another insurance provider if you need a Platinum coverage level — Oscar doesn't offer this metal tier.
IS HEALTH INSURANCE REQUIRED?
You're not mandated to purchase health insurance at the federal level, so you can't be charged a federal tax penalty if you don't have it. However, some states require their residents to have medical insurance and will enforce a penalty otherwise. These include:
It may be tempting to forgo health insurance since you don't need to worry about monthly premiums. Note that without health insurance, even a minor injury could greatly impact your costs.
Compare Health Insurance Rates
Ensure you are getting the best rate for your insurance. Compare quotes from the top insurance companies.
Best Low-Income Health Insurance Companies
Individuals with limited income and resources should consider Oscar, an outstanding insurance provider that ranks first in this category. Oscar offers the best and cheapest Silver plan, which costs around $512 per month and covers 94% of health care expenses.
Oscar also offers the second-best plan for individuals with low income, providing an 87% expense coverage Silver plan that costs an average of $512 per month. Cigna comes in third with a 94% coverage level Silver plan at roughly $527 per month.
MoneyGeek ranked top plans in this category based on their affordability in terms of monthly premiums and only considered plans with cost-sharing reductions (CSRs). We deliberately chose Silver plans with CSRs since these offer lower out-of-pocket costs.
The benefit of a low-income plan is that it reduces out-of-pocket costs, eliminating the trade-off between low premiums and high MOOP expenses. To be eligible for a low-income plan, applicants must have an income that falls between 100%–250% of the federal poverty level (FPL) or 139%–250% in states with Medicaid expansion.
MoneyGeek's Pick: Low Income
COMPANY HIGHLIGHTS
Oscar offers the best and cheapest Silver plan, covering 94% of health care expenses. The insurer provides one of the most affordable premiums and low MOOP costs, with a $512 premium and $1,370 MOOP. Another perk of Oscar is its low denial rate (7%), which means that there's a high possibility the carrier will approve your claim.
Those who don't qualify for the 94% coverage level Silver plan can consider Oscar's 87% level Silver plan, which is the runner-up for this category. Although it has a similar premium of $512 per month, its out-of-pocket expenses are higher at $2,887.
CAN YOU PUT NON-FAMILY MEMBERS ON YOUR HEALTH INSURANCE?
It generally depends on your insurance type and the person you want to add to your policy, such as:
Opposite sex domestic partners: We recommend checking your state's domestic partnership laws since the definition of a common law marriage may vary. Some state codes require ten years of cohabitating.
Unmarried parents: This may be considered a family under certain policies.
Same-sex domestic partners: Research equal domestic partnership benefits and domestic partnership rights in your state to know if you can add your partner.
Stepchildren: With the Affordable Care Act (ACA), you can include adopted children, foster children and stepchildren in your policy.
Aside from the above cases, it's highly unlikely that adding your partner (whether boyfriend or girlfriend) or an unrelated child will be approved.
Best Health Insurance Companies for HSAs
Oscar ranks first as best medical insurance provider for an HSA, or Health Savings Account plan. An Oscar HSA plan averages $508 monthly with a $4,850 MOOP. Blue Cross Blue Shield is in second place with an average premium of $511 per month and a $5,949 MOOP, while UnitedHealthcare is the third-best provider with an average premium of $541 per month and a $5,400 MOOP.
Unused HSA contributions roll over each year so you won't forfeit unused funds at the end of the year. You can only have an HSA if you have a high deductible health plan (HDHP). Those with an HSA should expect to pay more since limits have gone up since 2022.
For 2023, the annual contribution cap is $3,850 for self-only coverage and $7,750 for family coverage. Compared to contribution caps in 2022, self-only coverage is $200 pricier, while family coverage is $450 more expensive.
MoneyGeek's Pick: HSAs
COMPANY HIGHLIGHTS
Oscar ranks highest with a perfect score in affordability and MOOP weightings. It has the cheapest monthly premiums and the lowest MOOP. Oscar has a stellar reputation for upholding claims and shines among insurers. Its 6% denial rate means that policyholders will most likely get their claims approved. If you prefer a POS plan or a Platinum metal tier, consider other insurers.
WHAT IS A HEALTH SAVINGS ACCOUNT?
A Health Savings Account (HSA) offers tax advantages for those with a high deductible health plan (HDHP) so they can set money aside for medical expenses. Qualified withdrawals and growth in an HSA aren't taxable. All contributions you make to your account are pretax, and because contributions roll annually, you don't need to use all your funds by the end of the year. An HSA is ideal for healthy individuals who don't anticipate significant medical costs.
Best Health Insurance Companies for PPOs
A Preferred Provider Organization plan, also called PPO, is one of the most popular plan types. It's slightly more expensive than an HMO but offers more flexibility with out-of-network care. You don't need a referral from your primary physician to consult a specialist.
Ambetter offers the best health care insurance for a PPO plan, costing an average of $448 per month with an $8,002 MOOP. Oscar ranks second with a $486 monthly premium. With a $609 monthly premium, Blue Cross Blue Shield is the third-best option. Our recommendations are limited to Silver plans since these typically balance coverage, premiums and out-of-pocket costs.
MoneyGeek's Pick: PPOs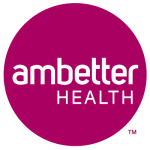 COMPANY HIGHLIGHTS
Ambetter offers the least-expensive premiums and the lowest maximum out-of-pocket costs. The insurer ranks at the top for rates and MOOP costs. It's worth noting that Ambetter has a relatively high claim denial rate of 38%.
Consider a PPO plan if you prefer health insurance that's flexible and allows you to choose providers, even if they're not in network.
WHAT IS THE DIFFERENCE BETWEEN HMO AND PPO?
If you're on the fence about choosing an HMO or PPO plan, know that both are popular options with some key differences. PPO plans allow more flexibility since they have a larger network and sometimes cover out-of-network costs. Those with a PPO plan don't need a referral to visit a specialist, but those with an HMO do. HMOs are usually more affordable than PPOs in terms of premium costs and don't typically require a deductible.
Best Health Insurance Companies for Seniors Under 65
Oscar is the top health insurance company for seniors under 65, with a $902 monthly premium, $8,782 MOOP and low claims denial rate. Ambetter comes in second with an average monthly premium of $888 ($7,655 MOOP), while Cigna costs an average of $927 monthly ($8,998 MOOP). While Ambetter is a lower-cost provider, they do come with higher claim denials.
Medicare coverage kicks in when you hit 65. Until then, retirees aren't covered unless they have a qualifying disability. While quality marketplace plans are available, seniors can expect to pay more for medical insurance since they usually need more care.
MoneyGeek's Pick: Seniors Under 65
COMPANY HIGHLIGHTS
Oscar ranks as the top health insurance provider for seniors, with affordable premiums that average $902 per month. The company also has an outstanding claims record, with a denial rate of 7%, which means there's a good chance your claim will be approved. However, Oscar's maximum out-of-pocket cost is $8,782, the most expensive MOOP among five similar carriers.
Consider Oscar if you prefer managing your health insurance account while mobile. The provider offers an app for its policyholders. Oscar is also a great choice if you like autopay and paperless payment features.
Medicare and Medicaid Offer Low-Cost Options
Medicare and Medicaid are both government health programs that offer subsidies to eligible individuals for low-cost health insurance. There's a big difference between Medicaid and Medicare.
Medicare is for individuals with a qualifying illness or disability or older adults (65 and over). Hospital, medical and prescription drug coverage is included if you have Medicare, based on your plan selections. MoneyGeek also pinpointed the Best Medicare Advantage plans available.
Medicaid is for those who fall within a specific income bracket that varies per state. Nursing home care and personal services are some benefits that Medicaid offers.
How to Find the Best Health Insurance for You
The best health insurance for you may depend on what type of insurance you're eligible for, such as whether you can get insurance through your job, the government or the marketplace. Finding the right health insurance for you also means thinking about the type of coverage you need and how you prefer to pay for it. And, how much do you value flexibility and breadth in your choice of health care providers? The answer will determine what plan you'd be happiest with. No matter your options and priorities, try to go with the highest-quality plan you can afford.
1
Figure out what type of health insurance you're eligible for.
If your job or your spouse's job offers health benefits, that's likely to be a good option because the employer pays for part of the coverage. Employer-sponsored insurance is often comprehensive and generous, though the coverage depends on each employer.
There are other ways to get health insurance coverage if you don't have comprehensive, affordable health insurance through a job. First, see if you qualify for government-sponsored insurance through Medicaid — state-run insurance for people with low incomes or disabilities — or Medicare, which offers federally-administered benefits for Americans 65 and older.
If none of these options are available to you, visit the marketplace for health insurance options in your area. Even though marketplace insurance options are offered by private companies, many people qualify for government subsidies, which help make that private insurance a lot more affordable.
2
Determine the type of coverage you need.
Would you rather pay less in premiums but be at risk for higher health care bills until you meet a large deductible? Or would you pay more each month to have more of your ongoing needs covered? While the cost of health insurance plans is indeed a huge factor, you should pay attention to quality as well. This situation is the trade-off you should consider when deciding what kind of health insurance is best for you.
Similarly, in choosing between an HMO, PPO or POS, consider if you're willing to trade flexibility for savings. If you want to go to any doctor or facility, you will pay more, but if you can stick within the health plan's network of preferred providers, you can usually save money.
3
Check health insurance provider quality ratings.
The National Commission for Quality Assurance (NCQA) evaluates health plans on a wide range of quality and satisfaction measures. You can search the ratings of commercial and private health insurers to find highly rated plans in your area.
For each insurance company, the ratings show the overall quality by plan type and specific scores for consumer satisfaction, prevention and treatment. For each category, you can click through to see detailed scores on specific aspects of care or consumer experiences, such as the quality of doctors or the ease and efficiency of getting needed care.
Expert Advice: Finding the Best Health Insurance
How do I know whether an HMO, PPO or another type of plan is best for me?

What type of person is best suited to buying a Health Savings Account (HSA) plan?

How can I be sure my health insurance plan is from a reputable provider with great service?
Geoffrey Hill
CEO & Principal Advisor at Raisonné & Hammer Price Corporation
James R. Langabeer, Ph.D.
Professor of Emergency Medicine and Biomedical Informatics at the University of Texas Health Science Center at Houston
Raymond March, Ph.D.
Assistant Professor of Economics at North Dakota State University
Michael French
Practitioner in Residence in the School of Health Sciences at the University of New Haven
Matt Rutledge
Associate Professor of the Practice of Economics and Research Fellow at the Center for Retirement Research at Boston College
Meghan I. Esson, Ph.D.
Assistant Professor of Finance at the University of Iowa
Chunhuei Chi
Professor of Health Management and Policy, Professor in Global Health, Director of Center for Global Health at Oregon State University
Seth Powless, Ph.D
Assistant Teaching Professor of Business
Bryan Miranda
Director of Insurance and Investment Advisor Representative at Gerber Kawasaki
Sean J. Britton, MPA, NRP
Principal and Financial Planner at STAT Financial Health
Dennis Andrulis, Ph.D.
Associate Professor of Management, Policy and Community Health at the UTHealth Houston School of Public Health
Elaine Luther, D.Sc.
Business Management Professor at Point Park University
Bob G. Wood
Professor of Finance at University of South Alabama
Dr. Amanda Carpenter
Assistant Professor, Co-Division Lead, CNBT Division of Medical Sciences and Public Health at Arkansas State University
Andrew Macdonald, CFA, CFP
Adjunct Professor of Finance, Knauss School of Business, University of San Diego
Kelly DiGonzini
Director of Financial Planning, CFP, MST at Beacon Pointe Advisors
Anastasia Miller
Program Director, Healthcare Leadership B.S., University of Louisville
Patrick Bernet
Associate Professor at Florida Atlantic University
Teresa Serratt
DNP Program Director and Associate Professor at Boise State University School of Nursing
Steven G. Ullmann
Professor and Director of the Center for Health Management and Policy at the University of Miami Herbert Business School
Susan K. Feigenbaum, Ph.D.
Curators' Distinguished Teaching Professor Emerita, Department of Economics at the University of Missouri–St. Louis
Malcolm Robinson, Ph.D.
Professor of Economics at Thomas More University
Mengying He
Assistant Professor of Healthcare Management at California State University, Los Angeles
Dr. Mauricio Codesso
Assistant Teaching Professor at Northeastern University
Brian Patrick Green, Ph.D., C.P.A.
Professor of Accounting at the University of Michigan-Dearborn
Daniel Roccato
Clinical Professor of Finance at the University of San Diego School of Business
Frequently Asked Questions About Health Insurance Companies
MoneyGeek answers the most common questions about health insurance providers and how to get health insurance in 2023.
About Deb Gordon
---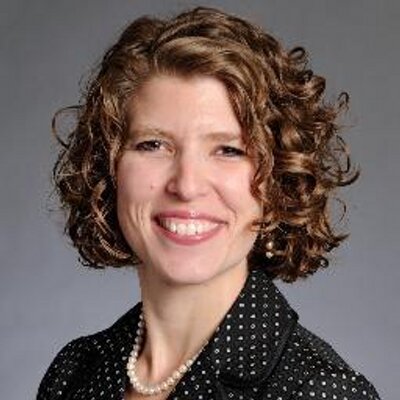 ---