The Best Health Insurance Companies in 2022
There's no single "best health insurance plan." The best health insurance for you depends on your specific needs. However, there are objective quality measures that can help you choose a good plan.
In our analysis, the best overall health insurance provider is Kaiser Permanente, which earned an overall quality rating of 4.28 out of 5 from the National Committee for Quality Assurance (NCQA). The runner-up was Blue Cross Blue Shield, with an overall score of 3.86.
REVIEW HEALTH INSURANCE RATES
Ensure you're getting the best rate for your health insurance. Compare quotes from the top insurance companies.
Advertising & Editorial Disclosure
Last Updated: 11/26/2022
Finding the best health insurance provider is personal; it depends on what you need and value most.
MoneyGeek analyzed quality data from the NCQA to identify the best private health plans available on the Marketplace. We focused on health insurance companies that are widely available and broke them out by type of plan.
Kaiser Permanente takes MoneyGeek's top spot for the highest-rated health insurance provider in the country, with an overall score of 4.28 out of 5. Kaiser Permanente is a national leader in managed care and consistently receives high marks for quality and customer satisfaction.
The overall runner-up is Blue Cross Blue Shield (BCBS). Rather than a single entity, BCBS plans are provided by separate companies affiliated with the Blue Cross Blue Shield Association (BCBSA). Each BCBS insurer operates independently, so their quality and costs vary.
Choosing the best health insurance plan is personal, based on your individual needs and priorities. Think about the type of plan that fits you best. Before you choose, check quality and customer satisfaction scores, which can vary by plan or location, even within the same company.
Best Marketplace Health Insurance Company: Kaiser Permanente
American health insurance is like a patchwork quilt; different components combine to create the whole. According to the Kaiser Family Foundation, half of us get health insurance through a job, while about one-third are covered by government insurance such as Medicaid or Medicare, which offers comprehensive but affordable plans like Medicare Advantage. These are often the best, most affordable options.
If you don't have employer- or government-sponsored health insurance, you can shop for yourself on the Health Insurance Marketplace. With government subsidies, which expanded under the American Rescue Act Plan in early 2021, many people wind up paying very low premiums.
MoneyGeek's analysis shows that Kaiser Permanente ranks at the top of the list for the best health insurance providers in the U.S.

pros
Kaiser Permanente consistently earns high marks for quality, an important factor in health plan performance
Average monthly premiums for Kaiser Permanente Silver plans on the Marketplace are the lowest among top-rated national health insurance carriers
cons
Kaiser Permanente plans are only available in nine states
COMPANY HIGHLIGHTS
Across Marketplace insurance providers, Kaiser Permanente took the top spot, with an overall score of 4.28 out of 5. It scores best on clinical measures, with the best prevention (4.33) and treatment (3.94) scores of any national insurer. Kaiser's lowest-performing category is consumer experience, where it earned just 2.33 points and ranked sixth overall.
For Silver plans sold on the Marketplace, Kaiser Permanente's average premium was $427.47 per month, the lowest of any of the top-rated national plans.
Unlike many national health insurers, Kaiser Permanente is a nonprofit plan that also provides health care services at its own facilities through its own employed health care providers.
Best Company Runner-Up: Blue Cross Blue Shield
With an overall score of 3.86 out of 5, the runner-up for the best health insurance company in 2022 was Blue Cross Blue Shield (BCBS). Though specific prices and quality ratings vary across plans, BCBS coverage tends to be high quality and high value.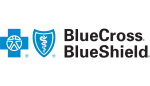 pros
BCBS plans tend to be highly rated, with particularly good scores on consumer satisfaction
Plans affiliated with the BCBS Association are available across the country, so almost anywhere you live, you're likely to have a BCBS option
cons
On average, BCBS plans tend to be more expensive than many other top-rated health insurance plans
COMPANY HIGHLIGHTS
Blue Cross Blue Shield is not a single health insurer but a group of 36 independent companies that are members of the Blue Cross Blue Shield Association (BCBSA). One in three Americans is insured by a BCBS plan. BCBS plans operate in 37 states, though plans affiliated with BCBSA are available in every state, even if their names do not include BCBS.
Overall, BCBS earned a score of 3.86 out of 5. It scored reasonably well on all the components that feed into that score, including prevention and treatment. With a score of 3.52, it took the top spot for patient experience.
The average premium of BCBS Silver plans on the Marketplace is $541.32, making it one of the most expensive among top-rated insurers.
Best Company for HMO Plans: Kaiser Permanente
Different types of health insurance plans are designed to meet different needs. Health Maintenance Organization (HMO) plans are the most common plan available on the Marketplace. HMOs typically restrict members to using a set network of doctors and other health care providers. Members need to get a referral from their primary care provider to see specialists. These plans often have lower monthly premiums in exchange for those restrictions.
HMOs are best for people who need or want to pay the lowest possible premiums and don't mind seeing the providers preferred by the plan. These plans may also be a good option for people whose providers are already in that preferred network.
MoneyGeek's analysis showed that Kaiser Permanente has the highest-rated HMO plans on the Marketplace.
MoneyGeek Top Pick

Kaiser Permanente
Kaiser Permanente's HMO scores highest among national plans, earning an overall score of 4.38 out of 5. Its highest-scoring component is prevention, where it also got a 4.38 rating. These plans are available in eight states.
The average premium in Kaiser's Silver HMO plans is $424.69 per month, making it the least expensive of the top-rated HMOs.
Kaiser Permanente is one of the original HMOs in the United States. Founded in 1945, it started in California to cover and care for construction and shipyard workers. The organization also operates hospitals and clinics and employs its own physicians.
Best Company for PPO Plans: Blue Cross Blue Shield
There are different types of health plans that each meet different needs.
Preferred Provider Organization (PPO) plans are the second most common plan available on the Marketplace. PPOs typically offer access to more providers and don't require referrals to see specialists for covered services. But, you can expect to pay more for that flexibility. PPOs are suitable for people who need more flexibility than an HMO offers and can afford to pay a bit more for it.
In MoneyGeek's analysis, Blue Cross Blue Shield came out on top for offering the highest-rated Silver plan PPOs on the Marketplace.
MoneyGeek Top Pick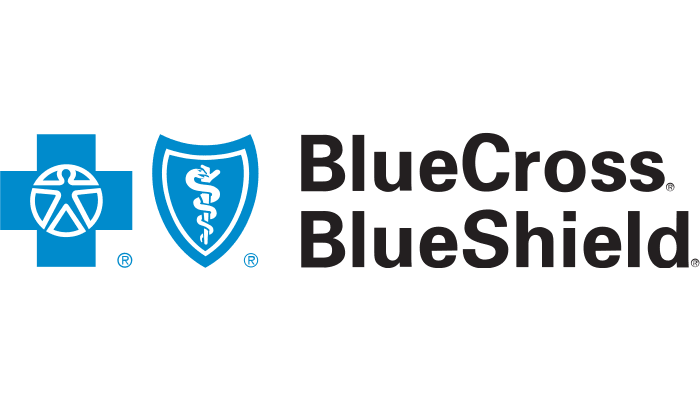 Blue Cross Blue Shield
Blue Cross Blue Shield (BCBS), the group of plans affiliated with the Blue Cross Blue Shield Association (BCBSA), offers Silver PPO plans on the Marketplace in 20 states. Together, the BCBS PPO plans score an average of 3.74 out of 5. Its highest-scoring component is consumer satisfaction, for which it scored 3.64.
The average monthly premium for these plans is $563.19, making it one of the most expensive options among the top-rated plans. However, prices vary depending on the local market and specific BCBS affiliate.
Best Company for HSA Plans: Bright HealthCare
Health savings accounts (HSA) let you save up to $3,650 pre-tax money in 2022 (or $7,300 for a family) that you can later use for certain qualified medical costs. You can use these funds to pay for deductibles, copays, coinsurance and some other out-of-pocket health expenses.
HSAs can be paired with certain high-deductible health plans that typically cover only preventive services before you satisfy the deductible. The money in your HSA rolls over each year if you don't use it.
MoneyGeek's analysis shows that Bright HealthCare offers the best HSA plans, defined as those with the lowest monthly premiums.
MoneyGeek Top Pick

Bright Health
Bright HealthCare, offered in 10 states, has the lowest monthly premiums for its HSA plans. The average Bright HealthCare HSA plan costs $255.30 per month.
Bright HealthCare is a relatively new, five-year-old company covering nearly 700,000 members. The company's approach is to be consumer-oriented and technology-driven. Its parent company, Bright Health Group, also operates a care delivery network with dozens of clinics and 200,000 provider partners.
How to Find the Best Health Insurance for You
The best health insurance for you may depend on what type of insurance you're eligible for, such as whether you can get insurance through your job, the government or the Marketplace. Finding the right health insurance for you also means thinking about the type of coverage you need and how you prefer to pay for it. And, how much do you value flexibility and breadth in your choice of health care providers? The answer will determine what plan you'd be happiest with. No matter your options and priorities, try to go with the highest-quality plan you can afford.
1
Figure out what type of health insurance you're eligible for.
If your job or your spouse's job offers health benefits, that's likely to be a good option because the employer pays for part of the coverage. Employer-sponsored insurance is often comprehensive and generous, though the coverage depends on each employer.
There are other ways to get health insurance coverage if you don't have comprehensive, affordable health insurance through a job. First, see if you qualify for government-sponsored insurance through Medicaid — state-run insurance for people with low incomes or disabilities — or Medicare, which offers federally administered benefits for Americans 65 and older.
If none of these options is available to you, visit the Marketplace (HealthCare.gov) for health insurance options in your area. Even though Marketplace insurance options are offered by private companies, many people qualify for government subsidies which help make that private insurance a lot more affordable.
2
Determine the type of coverage you need.
Would you rather pay less in premiums but be at risk for higher health care bills until you meet a large deductible? Or would you pay more each month to have more of your ongoing needs covered? While the cost of health insurance plans is indeed a huge factor, you should pay attention to quality as well. This situation is the trade-off you should consider when deciding what kind of health insurance is best for you.
Similarly, in choosing between an HMO, PPO or POS, consider if you're willing to trade flexibility for savings. If you want to go to any doctor or facility, you will pay more, but if you can stick within the health plan's network of preferred providers, you can usually save money.
3
Check health insurance provider quality ratings.
The National Commission for Quality Assurance (NCQA) evaluates health plans on a wide range of quality and satisfaction measures. You can search their ratings of commercial and private health insurers to find highly rated plans in your area.
For each insurance company, the ratings show the overall quality rating by plan type and specific scores for consumer satisfaction, prevention and treatment. For each category, you can click through to see detailed scores on specific aspects of care or consumer experiences, such as the quality of doctors or the ease and efficiency of getting needed care.
Expert Advice: Finding the Best Health Insurance
How do I know whether an HMO, PPO or another type of plan is best for me?

What type of person is best suited to buying a Health Savings Account (HSA) plan?

How can I be sure my health insurance plan is from a reputable provider with great service?
Dr. Mauricio Codesso
Assistant Teaching Professor at Northeastern University
Mengying He
Assistant Professor of Healthcare Management at California State University, Los Angeles
Patrick Bernet
Associate Professor at Florida Atlantic University
Malcolm Robinson
Professor of Economics at Thomas More University
Kelly DiGonzini
Director of Financial Planning, CFP, MST at Beacon Pointe Advisors
Daniel Roccato
Clinical Professor of Finance at the University of San Diego School of Business
Andrew Macdonald, CFA, CFP
Adjunct Professor of Finance, Knauss School of Business, University of San Diego
Steven G. Ullmann
Professor and Director of the Center for Health Management and Policy at the University of Miami Herbert Business School
Teresa Serratt
DNP Program Director and Associate Professor at Boise State University School of Nursing
Brian Patrick Green, Ph.D., C.P.A.
Professor of Accounting at the University of Michigan-Dearborn
Anastasia Miller, Ph.D.
Assistant Professor of Healthcare Administration at Texas Woman's University
Susan K. Feigenbaum, Ph.D.
Curators' Distinguished Teaching Professor Emerita, Department of Economics at the University of Missouri–St. Louis
Dr. Amanda Carpenter
Assistant Professor, Co-Division Lead, CNBT Division of Medical Sciences and Public Health at Arkansas State University
Bob G. Wood
Professor of Finance at University of South Alabama
About the Author
---
---