In the United States, there is no single universal health insurance program. Instead, American health insurance is like a patchwork. According to the Kaiser Family Foundation (KFF), half of Americans are covered through their job or a family member's job. Another third have government-sponsored insurance, including 20% who qualify for Medicaid — publicly funded health insurance for lower-income people — and 14% who have Medicare for older or disabled Americans.
MoneyGeek explains each of these types of health insurance so you can figure out what you might be eligible for and how to find the right health insurance for you.
Health insurance in the United States is a patchwork of different programs. You have different options depending on your employment situation, income and other factors such as your age or disability status.
If you don't qualify for an employer-sponsored plan or government program, Marketplace insurance is available. Most people who enroll in Marketplace insurance qualify for subsidies, and recent policy changes have expanded those subsidies so more people can find affordable coverage.
There may be other ways to get health insurance, but those options could leave you without much coverage when you need health care. Buyer beware — what may seem cheaper could wind up costing you more in the long run.
Compare Insurance Rates
Ensure you are getting the best rate for your insurance. Compare quotes from the top insurance companies.
How to Get Insurance Through the Health Insurance Marketplace
Most Americans get their health insurance through an employer or the government. For anyone who doesn't qualify for health insurance in one of those ways, other options exist.
The Affordable Care Act (ACA), known as Obamacare, created the Health Insurance Marketplace for people who don't qualify for other types of insurance. Anyone can buy their own coverage through the Marketplace. Twenty states and the District of Columbia operate their own Health Insurance Marketplace or partner with the federal government. The rest use the federal Marketplace, Healthcare.gov.
Marketplace insurance plans fall into four metal tiers—Bronze, Silver, Gold, and Platinum. The more "valuable" the metal, the more coverage is included, and the more expensive the plan typically is. For example, you'll pay a lower premium on a Bronze plan than on a Platinum plan, but you'll probably have a higher deductible.
Of the more than 11 million people enrolled in Marketplace plans in 2020, more than nine million got financial assistance through a premium tax credit, which can turn Marketplace coverage into relatively cheap insurance. To qualify for this assistance, you must earn between 100% and 400% of the federal poverty level, be a U.S. citizen or legal resident and have no access to other health insurance.
Another type of subsidy, cost sharing reductions (CSRs), gives people earning up to 250% of the federal poverty level discounts on their out-of-pocket costs. If you qualify for a CSR, you must choose a Silver plan to get it.
Once the Marketplace determines your eligibility for subsidies, you can choose your plan based on criteria such as quality ratings, participating providers and costs, which include out-of-pocket costs and maximums, monthly premiums and annual deductibles. You can find details on specific prices and coverage rules in the Summary of Benefits and Coverage (SBC), available on the Marketplace website. Some of the best health insurance companies are surprisingly affordable.
MONEYGEEK EXPERT TIP
Don't leave money on the table. Most people with Marketplace insurance qualify for some kind of subsidy, which makes their health insurance more affordable than if they bought it outside the Marketplace. Plus, you're covered for routine care and if you get sick or have an accident.
Anyone can enroll in a Marketplace insurance plan during open enrollment, which is usually between November 1 and December 15 for coverage starting on January 1. In 2021, though, a special enrollment period, which began on February 15, was extended through August 15.
Outside of the special enrollment period or normal open enrollment, you can sign up if you have a qualifying life event or a change in your circumstances, such as losing your job and benefits, moving, or getting married or divorced.
Any health insurance plan must include ten specific essential health benefits (EHBs) to be ACA-compliant, including emergency services, mental health care, and preventive care. All Marketplace plans are ACA-compliant and cover the ten EHBs.
Get Health Insurance Through Your Employer
The single biggest source of health insurance is employers. Fifty percent of Americans get their health insurance through a job — their own or a family member's. For most people who are offered health insurance through a job, it will be the best option because the employer pays part of the premiums. Employer plans may feature comprehensive coverage with a broad choice of providers. Some employers have a choice of plans, such as an HMO or a PPO plan, which differ in costs and flexibility.
Usually, employees must work a certain number of hours to qualify for job-based coverage. Some employers also have a waiting period for new employees before they can sign up.
If your employer doesn't offer health benefits or you don't qualify for them because you're too new or don't work enough hours, you can shop on the Marketplace to find other options.
MONEYGEEK EXPERT TIP
If your employer offers health insurance, you're probably better off signing up than opting out. Even with the employer's contribution, health benefits may be expensive, but they're likely to be comprehensive and protect you if you need care. Choosing a high-deductible plan, which may seem risky, can save most people money.
Get Health Insurance Through Government Programs: Medicaid or Medicare
The most common source of health insurance in the United States is employer-sponsored coverage, which 50% of Americans have. Government-sponsored insurance is the next biggest source of coverage. Together, Medicaid and Medicare — the largest government-funded health insurance programs — cover approximately one-third of Americans.
Broadly, Medicaid covers low-income children and their caregivers, as well as low-income people with disabilities. Medicare is for Americans 65 and over, as well as some younger people with disabilities or specific serious health conditions.
How to Get Medicaid
Medicaid is the government health insurance program for low-income Americans. It's governed jointly by the federal government and states, which administer the program. Eligibility varies depending on where you live.
The ACA allowed states to expand Medicaid eligibility to cover more people, based purely on income up to 138% of the federal poverty level. The 2021 federal poverty level for an individual was less than $13,000 in annual income; 138% of the federal poverty level is $17,774 for an individual.
To date, 38 states and Washington, D.C. have expanded Medicaid; 12 states have not. In states that haven't, the income threshold can be much lower — as low as 17% of the federal poverty level in Texas. Even with that stringent income standard, just having a low enough income doesn't qualify you for Medicaid in states that didn't expand it; you must also be a parent caring for children or meet other eligibility criteria.
The following states have not expanded Medicaid:
MONEYGEEK EXPERT TIP
Medicaid is meant to be a safety net for people who earn very little and need health insurance. It's a good option if you're eligible. Though it's harder to qualify for Medicaid in some states than in others, it puts comprehensive, free or very low-cost health insurance within reach if you're eligible.
Though specific benefits may vary by state, Medicaid offers comprehensive coverage with strong consumer protections. Some services and prescription drugs may have copayments, depending on the state and your income. Overall, though, Medicaid is an extremely low-cost option, even if it's not entirely free for you.
How to Get Medicare
Medicare is the federal health insurance program for U.S. citizens and legal residents 65 and older and some younger people who meet specific criteria. Virtually every older American qualifies for Medicare.
Medicare coverage comes in several parts, the costs of which vary:
Part A helps pay for hospital or skilled nursing facility stays.
Part B helps pay for outpatient services, such as doctor's visits and some preventive services. Parts A and B together are often called "Original Medicare."
Part C, also known as Medicare Advantage, is comprehensive coverage offered by private insurers to combine all Medicare benefits, usually with extra benefits. Medicare Advantage is optional; in 2021, 42% of Medicare beneficiaries chose a Medicare Advantage plan.
Part D, also optional, is prescription drug coverage that enrollees can buy separately or combine with other coverage.
Medigap, or Medicare Supplement Insurance, is also optional coverage offered by private insurers to supplement and help pay for some of the costs of Original Medicare. Medicare sets benefits, but costs and any extra coverages vary by carrier.
MONEYGEEK EXPERT TIP
In most areas, Medicare enrollees can choose from a wide array of private insurers. It helps to know whether you want comprehensive managed care (e.g., Medicare Advantage) where you may have less flexibility in exchange for a one-stop shop or modular coverage (e.g., Medigap) that requires a little more legwork to maximize your flexibility.
Other Ways to Buy Health Insurance
If you don't get health insurance through an employer or the government, you may have other options. Young adults under age 26 can stay on their parents' plan thanks to the ACA. But if that's not an option, you can buy individual insurance directly from a carrier outside the Marketplace, consider short-term insurance, sometimes called "skinny plans," or join a health care sharing ministry. Active and retired military service members can get great coverage through TRICARE, but you must be military-affiliated.
MONEYGEEK EXPERT TIP
Buyer beware: Health insurance that seems cheaper may cost more in the end if it doesn't cover the services you need. Worse, health insurance that is not ACA compliant does not offer the same level of consumer rights and protections as ACA-compliant plans, so you may have no recourse if things go wrong.
Direct-to-Carrier
Many insurance carriers offer individual health plans outside the Marketplace. The upside of buying directly from a carrier is that you don't need to wait for the Marketplace open enrollment to sign up; the downsides are that you have to find each one separately through the carriers and can't get subsidies that you may qualify for through the Marketplace.
Short-Term Health Insurance
It almost never makes sense to buy short-term health insurance instead of a Marketplace plan. Though you might pay less in premiums for short-term health insurance, these plans are not ACA compliant and often don't cover very much. If you need care, you could find yourself paying much more out-of-pocket than you would on Marketplace premiums, especially if you qualify for subsidies which more people do under the American Rescue Plan. These plans are called "skinny plans" for a reason.
Health Sharing Ministry
Health care sharing ministries (HCSMs) work a bit like health insurance, with members paying monthly fees to cover other members' expenses. But, they are not insurance products. Unlike ACA-compliant health insurance, HCSMs don't guarantee coverage or offer consumer protections to their members.
Military Benefits
TRICARE is a health insurance program for military service members and families. To qualify, you must be an active duty or retired service member or a National Guard/Reserve member. Family members, survivors, former spouses, and others affiliated with the military may also be eligible. Benefits and costs depend on who you are in relation to the military.
About Deb Gordon
---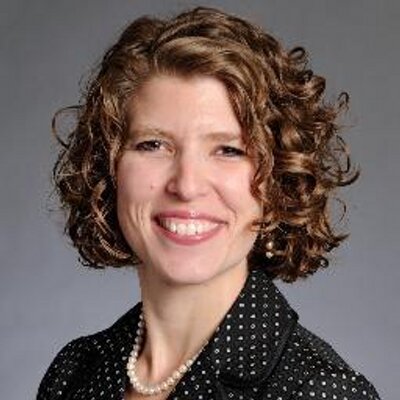 ---