Health insurance for 18-year-olds typically costs less than other age categories, as younger individuals have a lower anticipated need for medical care. Despite this, it's important to note that rates can vary based on provider, income, health status and type of plan.
When getting health insurance for the first time, it's wise to compare quotes and find coverage that's right for your needs. Explore the average cost of health insurance for 18-year-olds for different plans, where to get coverage and more.
Insurance premiums for 18-year-olds in good health are typically lower than those for other age groups due to the likelihood of fewer medical expenses.
For 18-year-olds, the average monthly premium for a mid-range Silver Marketplace plan is $324.
18-year-olds can reduce health insurance costs by enrolling in Medicaid, getting employer-sponsored healthcare, getting a high-deductible plan with an HSA or remaining on a parent's plan.
Table of Contents
How Much Is Health Insurance for an 18-Year-Old?
The average cost of health insurance can vary based on various factors, often reflecting circumstances such as your age, health, location and more. The type of plan you get also plays a role in rates.
When getting health insurance for the first time, different aspects of the plan can also affect the costs. For instance, health insurance plans can have varying deductibles, the amount the policyholder must pay out-of-pocket before the insurance policy covers certain expenses. Plans also offer different maximum out-of-pocket (MOOP) costs, the maximum a policyholder would have to pay for covered services in a given year.
Both the deductible and the MOOP can affect your monthly premium. Typically, the higher the deductible, the lower your monthly costs and vice versa. Since 18-year-olds have fewer medical needs, it is common for them to opt for higher deductibles.
Review the table to understand the average costs for different types of plans, with the lowest-priced options offering a higher deductible or MOOP.
Average Health Insurance Costs for an 18-Year-Old
| Metal Level | Average Monthly Premium | Average Deductible | Average MOOP |
| --- | --- | --- | --- |
| | | | |
| | | | |
| | | | |
| | | | |
| | | | |
The Bronze tier is typically the lowest and most affordable in most states, but some areas may have a Catastrophic tier for healthy 18-year-olds that meet eligibility requirements. Aside from being able to cover emergencies and preventative medicine, Catastrophic plans are also cheaper than Bronze plans but often have a higher deductible.
On average, a Catastrophic plan costs $208 per month with an $8,550 MOOP or deductible.
Compare Health Insurance Rates
Ensure you are getting the best rate for your insurance. Compare quotes from the top insurance companies.
Understanding Health Insurance Costs vs. Healthcare Expenses
Getting the lowest coverage plan is not for everyone. While some plans may be more affordable in terms of monthly premiums, it's important to review a health insurance policy's annual cost vs. the expected cost of treatment.
For instance, getting a plan with a monthly premium of $1,000 is not ideal for a healthy 18-year-old as they are unlikely to need medical care that reaches those costs. If the price of potential treatment out-of-pocket is lower than the annual premium, which in this example is $12,000, then it may be better to opt for a lower-cost plan.
Conversely, an 18-year-old who frequently needs to visit the doctor or get prescriptions may benefit from a plan with a higher premium and lower deductible to get coverage sooner. It is important to weigh the costs and benefits of a health insurance plan before enrolling to make the best decision for your needs.
WHEN DO I GET KICKED OFF MY PARENT'S PLAN?
If you are part of your parent's health insurance, know that coverage will not last forever. Generally, all states allow children or young adults to stay on their parent's plan until age 26. However, some states have extended the age limit beyond 26.
Types of Health Insurance for 18-Year-Olds
There are various types of health insurance plans for 18-year-olds, all of which have varying premiums, networks and benefits. Plan types include Health Maintenance Organization (HMO), Preferred Provider Organization (PPO), Point-of-Service (POS) and Exclusive Provider Organization (EPO).
These plans differ primarily in the following ways:
HMOs are the most common type of plan due to having low overall costs. However, they also tend to have the most restrictions in terms of networks.
PPO plans tend to have the most extensive networks and flexibility in accessing providers. They also generally come with a higher price tag.
An EPO is similar to a PPO, except it does not provide out-of-network coverage. An EPO's network size is generally similar to an HMO, minus coverage outside the network.
POS plan features vary widely from carrier to carrier. For example, they can sometimes require referrals and exclude out-of-network coverage and their premiums are usually higher than an HMO and lower than a PPO.
Marketplace Metal Tier Price Range and Flexibility

The most common type of health insurance purchased by 18-year-olds is an HMO, but you should decide on a plan type based on what works best for you.
Where to Find Medical Insurance for 18-Year-Olds
There are multiple ways to find health insurance for 18-year-olds. While the most common place to start is with your parent's insurance plan, you can also purchase health insurance through the marketplace. If you work, your employer may offer health insurance as a benefit.
With a variety of options available, you should be able to find a medical insurance plan that meets your needs and budget.
Types of Health Insurance Plans for 18-Year-Olds
| Health Insurance Source | Description |
| --- | --- |
| | If a parent has health insurance through an employer, their children are likely also covered. Parents can keep their children on their plan until age 26, but this limit can vary from state to state. |
| | Health insurance plans offered by employers are generally the best option for those 18 or older. In general, these plans are less expensive than individual policies and provide greater coverage. |
| | Eligible 18-year-olds can get health insurance through Medicaid. However, Medicaid requires that applicants have a certain income level, as they only serve low-income individuals and families. |
| | The marketplace offers a variety of plans, including those that cover prescription drugs, mental health services and preventive care. |
| Directly Through Providers | Medical insurance for 18-year-olds is offered by various providers. Short-term options are available and can be a good way to get started while you shop around for a plan that fits your needs. |
| | Some university health centers also offer health insurance for students and their families, which can be a great option for young adults just starting out on their own. |
IS HEALTH INSURANCE MANDATORY?
In the past, individuals could be penalized for not having qualifying health insurance coverage and have to pay a fee. However, as of January 1, 2019, this is no longer the case. Despite this, it's essential to have some form of health insurance to help with medical care. Even a high deductible or Catastrophic plan can be better than getting stuck with enormous medical bills.
Best Health Insurance for an 18-Year-Old
When it comes to the best health insurance for 18-year-olds, there is no universal best choice. The best health insurance for an 18-year-old depends on various factors such as their profile, provider and plan type. Generally, however, most healthy 18-year-olds can opt for a low premium, high-deductible or MOOP policy, such as a Bronze tier HMO.
Below are a few examples of the best types of health insurance for 18-year-olds based on their situation.
Getting an employer-sponsored health plan is often best for employed 18-year-olds. A marketplace plan is usually the next best option if the employer does not provide coverage.

Healthy 18-year-olds who are self-employed can get health insurance from the marketplace. Alternatively, they can also be included in their parent's plan or a spouse's plan.

Individuals who are unemployed or have a low income may opt for Medicaid, as it offers affordable coverage. This is also a good option even if your spouse or parent has health insurance, as you may get better coverage depending on your situation.

Some universities offer health insurance for 18-year-old college students. However, if their university doesn't offer coverage, students can also opt for marketplace plans or Medicaid if they qualify.

If you are married, getting a marketplace family or individual plan may be best if you do not have any employer-sponsored health plan. You may also opt to stay on your parent's plan until age 26.

Single parents could opt for an employer-sponsored health plan where possible, but if this is unavailable, a marketplace family plan or Medicaid are potential alternatives.

Unhealthy or Chronic Illness

For individuals with chronic illnesses or who generally suffer from bad health, a plan with a higher premium and lower deductible may be best. HMO plans are suitable for individuals comfortable with a limited network, while a PPO plan may be best for those who need specialist care and often need out-of-network coverage.
Health insurance is usually an annual commitment that you can change during annual enrollment periods. It's smart to compare plans yearly to ensure you're still getting the best deal for your needs.
Health Insurance FAQs
Young adults who are just starting to explore their healthcare options may have questions, so we've addressed a few common queries about health insurance for 18-year-olds.
Read More About Health Insurance
About Brenna Kelly, Licensed Health Insurance Agent
---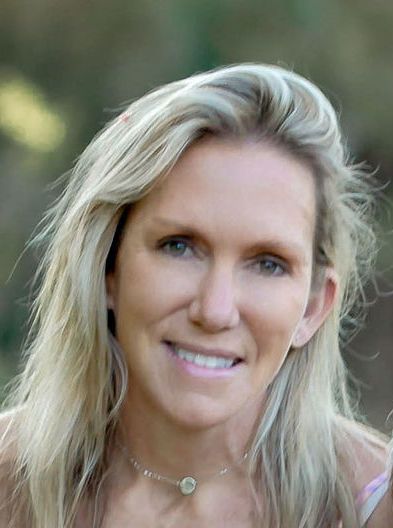 ---
sources
HealthCare.gov. "Fee." Accessed August 1, 2022.