While Medicaid is based on income, Medicare is available to all Americans as long as they meet certain age requirements or disability requirements. People aged 65 years or older are generally eligible to enroll in Medicare. Some younger people with disabilities also qualify, as do individuals with ESRD.
Seniors generally enroll in Medicare Part A, which covers inpatient care in hospitals and nursing facilities, and Medicare Part B, which covers outpatient care, medical equipment, and preventive services.
Medicare Advantage plans, also known as Medicare Part C, are another option. These plans typically bundle the services included in Medicare Parts A and B, along with prescription drug coverage (Medicare Part D).
Table of Contents
Medicare Advantage Eligibility
If you are a U.S. citizen and enroll in Medicare Parts A and B, you're eligible for Medicare Advantage if you live in an applicable service area.
Eligibility requirements for original Medicare, or parts A and B, are that you must be 65 or older or younger than 65 and disabled, suffering from ESRD or ALS or are receiving a disability pension from the Railroad Retirement Board or Social Security Disability Insurance (SSDI payments) for 24 months.
MEDICARE ADVANTAGE ELIGIBILITY CHECKLIST
You are eligible for Medicare Advantage if you:
✔ Are a U.S. Citizen (or lawful permanent resident)
✔ Are already enrolled in Original Medicare Parts A and B
✔ Live in a Medicare Advantage service area
Medicare Advantage Considerations
In some cases, you may be covered by your spouse's Medicare plan. You can choose from a variety of plans, including:
Health Maintenance Organization (HMO) Plans
Preferred Provider Organization (PPO) Plans
Private Fee-for-Service (PFFS) Plans
Special Needs Plans (SNPs)
HMO Point Of Service (HMO-POS) Plans
Medicare Medical Savings Account (MSA) Plan
To be eligible, you must live in a service area for the plan you choose. Not every area offers Medicare Advantage plans, and if you travel, you may not be covered outside the service area.
If you live somewhere else for part of the year, you should double-check that you'll still be covered in the secondary location. Before purchasing a plan, you should also look for your specific in-network doctors and specialists.
The Medicare open enrollment period lasts from October 15th to December 7th annually. During this time, you can switch from Original Medicare to Medicare Advantage. Say you're already enrolled in a Medicare Advantage plan and want to change plans. In that case, you can do so during the Medicare Advantage open enrollment period between January 1st and March 31st each year.
As of 2021, end-stage renal disease is covered by Medicare. When signing up for a Medicare Advantage plan, it's important to remember that you can't have a Medicare Advantage plan and Medigap insurance at the same time.
Differences Between Medicare and Medicare Advantage
Original Medicare is government-managed and includes Medicare Part A, which covers hospital care, Medicare Part B, which covers other medical care like doctor's visits and Medicare Part D, which is optional and covers prescriptions.
Original Medicare has no out-of-pocket maximum, with separate premiums and coinsurance for each part. Medicare Advantage, also known as Medicare Part C, combines Medicare Parts A, B, and, usually, D into one plan. These plans are managed by private healthcare companies approved by the government.
They may also include additional coverages absent from Original Medicare, such as routine dental and vision, wellness programs and prescription drugs. Medicare Advantage programs usually have a smaller network and are limited to a specific geographic area.
IS MEDICARE ADVANTAGE RIGHT FOR ME?
While Medicare Advantage provides an all-in-one package of health insurance benefits, it's a good idea to carefully consider available network providers and coverage to avoid unpleasant surprises when you need care.
Applying for Medicare Advantage
Medicare providers differ by area and insurance company. The best Medicare Advantage providers offer affordable plans with a broad geographic reach.
If you're interested in signing up for a Medicare Advantage plan, there are a few different enrollment periods to keep in mind, including:
Initial Coverage Election Period: This is the time when individuals who are newly eligible for Medicare can enroll in a plan, starting three months before the month you turn 65 and ending three months after.
Annual Enrollment Period: This period runs from October 15th to December 7th each year, during which eligible individuals can join, cancel or switch Medicare plans.
Medicare Advantage Open Enrollment Period: If you already have a Medicare Advantage plan, you can change plans or switch back to Original Medicare between January 1st and March 31st each year.
Special Enrollment Period: These occur when there are significant changes in your life, such as moving, losing coverage, or other special circumstances.
During any of the above enrollment periods, you can explore you eligibility and, if eligible, apply for a Medicare Advantage plan. Follow the three steps below to secure coverage:
Establish your eligibility for Medicare Advantage and determine when enrollment is allowed if it is offered in your area.
Ensure desired medical providers are offered in your Medicare Advantage network.
---
Medicare Advantage FAQs
Since Medicare Advantage has a different structure than Original Medicare, it can sometimes be confusing for individuals to decide which type of Medicare is the best fit for them. We'll cover some common questions related to Medicare Advantage policies.
About Margaret Wack
---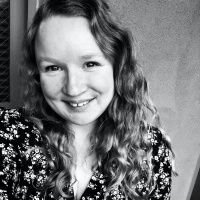 ---