Location, policyholder age, plan type, personal health/health care needs and the number of people included in your plan all affect the cost of your health insurance.
MoneyGeek analyzed different insurers based on marketplace data, customer service ratings and available plan options to help you find the best and cheapest health insurance in Arlington. However, not every provider offers all plan types or metal tiers. That's why it's essential to shop around to find the right plan for you.
METHODOLOGY
Best Overall and Runner-Up
For best overall and runner-up, MoneyGeek evaluated cost, customer satisfaction and plan data obtained from the Health Insurance Exchange Public Use Files, the National Committee for Quality Assurance (NCQA) and the National Association of Insurance Commissioners (NAIC) complaint index to establish recommendations. Categories were weighted 55% for cost, 35% for customer service and 10% for plan options.
Best Cheap
In most cases, plans were aggregated to generate the estimated costs for any given company. Although the represented data shows the average premiums for any given section, specific company plans will vary in price. Unless otherwise stated, rates reflect the cost for a 40-year-old individual.
Best Overall Health Insurance in Arlington
When choosing a health insurance provider, you should consider a plan's cost, plan options, cost-sharing choices and customer service. MoneyGeek's research indicates that Kaiser Permanente provides the best health insurance, with a great combination of all these factors. It received a MoneyGeek score of 89 out of 100.
Best Health Insurance in Arlington

pros
Perfect customer service scores
High rankings for affordability
Health and wellness resources offered
cons
Out-of-network coverage not available
COMPANY HIGHLIGHTS
Kaiser Permanente was founded in 1945 and is available in eight U.S. states and the District of Columbia. It offers health plans for individuals and families, Medicare, Medicaid and group health plans. Based on our ratings, it's the best medical insurance company in Arlington, with perfect scores in terms of affordability, customer service and plan options.
It also offers various health and wellness resources, including mental health resources, community resources and planning for end-of-life medical treatments.
Health Insurance in Arlington Runner-Up
Of the evaluated providers, MoneyGeek found that CareFirst BlueChoice is the runner-up for best medical insurance in Arlington. The insurer received a high score of 85 out of 100.
Health Insurance Runner-Up
CareFirst BlueChoice
CareFirst BlueChoice offers the cheapest health insurance in Arlington, while also providing quality customer service. Its health insurance plans cover office visits, wellness care, emergency services, laboratory tests, x-rays and more.
The company also provides coverage for preventative services, including immunizations, blood pressure and cholesterol screening, mammograms and more. However, the company offers fewer metal tiers or plan options than other providers.
HOW TO FIND CHEAP HEALTH INSURANCE
Before shopping for cheap health insurance, you should know that marketplace plans are generally grouped by four levels: Bronze, Silver, Gold and Platinum. The Bronze plans are the cheapest, while the Platinum ones are the most expensive.
Catastrophic plans may also be available but are usually reserved for individuals under the age of 30 or those in a specific income bracket. For affordable health insurance, you can opt for Catastrophic or Bronze plans. However, it's important to ensure that you'll be adequately covered.
Cheapest Health Insurance in Arlington for Individuals
Your health insurance premiums generally depend on how much of the health care costs you want the insurance provider to cover. MoneyGeek found that health insurance costs change based on your location.
The best health insurance plan isn't always the most affordable. However, if the plan's cost is an essential factor for you, it would be best to know how the marketplace system works and the relationship between premiums and out-of-pocket maximums. While finalizing a plan, consider other costs like deductibles, copays and co-insurance.
If you opt for the Bronze plan, you will pay a lower monthly premium. However, higher out-of-pocket maximums and non-existing coverage for everyday health expenses may counteract or negate the lower monthly cost.
Cheapest Health Insurance in Arlington for Individuals by Metal Tier
| Metal Tier | Company | Monthly Premium |
| --- | --- | --- |
| Catastrophic | CareFirst BlueChoice | $238 |
| Bronze | Kaiser Permanente | $292 |
| Silver | Kaiser Permanente | $321 |
| Gold | Kaiser Permanente | $384 |
| Platinum | Kaiser Permanente | $447 |
Depending on your area, you might also have the option to choose an Expanded Bronze plan. Such plans offer more coverage compared to the regular Bronze plans and cover at least one significant health expense before the deductible is met.
UNDERSTANDING HEALTH INSURANCE COSTS
Before buying a plan, it's important to have an idea of the cost of your health insurance. A standard health insurance plan generally comes with the following expenses:
Premium: The amount of money you pay for your health plan every month.
Deductible: This is the amount you pay for covered health care expenses before the insurance company's coverage becomes effective.
Out-of-Pocket Maximum: It's the predetermined amount of money the policyholder has to pay for covered health expenses in a plan year.
Co-Insurance: It refers to the percentage of the claim that the policyholder has to pay.
Copay: The fixed amount of money you pay when visiting your doctor's office or filling a prescription.
How Age Affects Health Insurance Costs in Arlington
Your age will significantly affect your health insurance expenses, no matter where you live in the state. Since your health care needs increase with age, insurance companies also increase the cost of your monthly premium.
You should always opt for a Bronze or Expanded Bronze plan if you're looking for the cheapest medical insurance in Arlington. However, it's best to review your provider's network before buying the plan, as it'll help you save on out-of-network costs.
The table below outlines the cheapest health insurance companies in the city based on different ages. Since Catastrophic plans aren't available to everyone, they weren't included in the table.
Cheapest Health Insurance in Arlington by Age
| Age | Company | Monthly Premium |
| --- | --- | --- |
| 18 | Kaiser Permanente | $209 |
| 26 | Kaiser Permanente | $234 |
| 40 | Kaiser Permanente | $292 |
| 60 | Kaiser Permanente | $621 |
Cheapest Health Insurance in Arlington for Families
The cost of your health insurance will increase if you add more people to your plan. However, purchasing a family health insurance plan is still cheaper than buying health insurance for each individual family member.
Cheapest Premiums for Family Health Insurance
| Metal Tier | Family of Three | Family of Four | Family of Five | Family of Six |
| --- | --- | --- | --- | --- |
| Catastrophic | $617 | $760 | $902 | $1,044 |
| Bronze | $760 | $935 | $1,110 | $1,285 |
| Silver | $835 | $1,027 | $1,220 | $1,412 |
| Gold | $997 | $1,227 | $1,457 | $1,686 |
| Platinum | $1,163 | $1,430 | $1,698 | $1,966 |
How to Find Cheap Health Insurance in Arlington
While a perfect health insurance plan doesn't exist, you can find the best and cheapest plan for your needs by choosing a plan that has a good balance of cost and coverage. Knowing your health needs and goals is essential to find an affordable plan.
Purchasing a Catastrophic or high-deductible health plan (HDHP) is sufficient if you have fewer medical needs. With these plans, you'll have more out-of-pocket costs, but it's cheaper than paying higher premiums and not needing much medical care. However, an expensive plan may actually be the more affordable option if you know you'll need high-cost medical treatments.
SHORT-TERM HEALTH INSURANCE
If you currently have a lapse in coverage due to starting a new job or waiting for open enrollment, opting for short-term insurance plans might also be a suitable option. However, you can't compare these plans with marketplace plans as short-term insurance plans don't provide essential benefits and may deny those with pre-existing conditions. These plans also have high overall costs and don't offer subsidies or tax credits.
Health Insurance Subsidies and Income-Based Assistance
You can get financial assistance for monthly premiums if you have a certain income level. Health insurance subsidies are now more widely available since the American Rescue Plan reduced the qualification cap from 400% to 100% of the Federal Poverty Level (FPL) in 2022.
If your income doesn't qualify for subsidies, Medicaid or the Children's Health Insurance Program (CHIP) are also suitable options. Depending on the state, you may be eligible for Medicaid if your income falls between 100% and 150% of the FPL.
Finding the Best Health Insurance in Arlington
While a cheap health insurance plan may seem like the best option, this isn't always the case. If you require additional medical care, a plan with a lower monthly premium might cost more in the long run.
Tips for Finding the Right Coverage for You
You should consider your health needs, shop around and compare different plans to find the right health care option for you. MoneyGeek recommends following these steps when looking for health plans in Arlington.
1
Know Where to Start
You can usually get health insurance plans through work, your parents (if under 26), the marketplace, insurance companies or the government.
2
Mark the Enrollment Deadlines
If you want to purchase or change insurance through the marketplace, you can typically only do so during the open enrollment period. As such, it's important to know when open enrollment begins and ends. Depending on your circumstances, you may still be able to apply outside of open enrollment.
3
Understand Your Health Care Needs
Before comparing different plans, understand your health needs and goals. You should also review your provider's network and see if it includes your preferred physicians. To find this information, you should review your plan's summary of benefits.
4
Review Costs
Considering health insurance costs like monthly premiums, copays, deductibles and out-of-pocket maximums will give you an idea of your yearly insurance costs. It would be best to remember that a plan with lower premiums generally has higher out-of-pocket maximums. If you're confused, you can choose the Silver plan as it's usually middle-of-the-road.
5
Check Your Prescriptions
Before finalizing a plan, ensure that any necessary prescriptions are covered or offered at a lower cost in the chosen plan.
6
Choose Your Plan
You can opt for the cheapest available option if you've ensured that the coverage is sufficient for your needs.
Frequently Asked Questions About Health Insurance in Arlington
MoneyGeek gathered the following frequently asked questions to help you understand the costs and other essential details of health insurance plans in Arlington.
About Brenna Kelly, Licensed Health Insurance Agent
---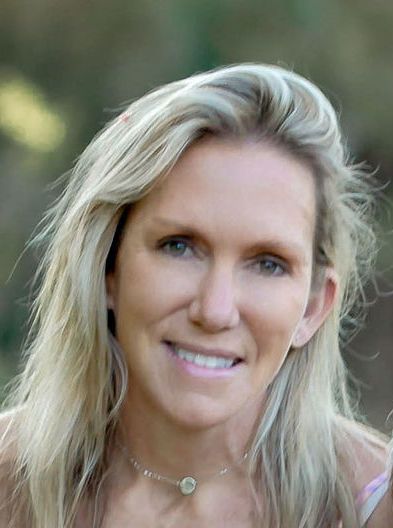 ---