Premiums for health insurance vary depending on region, age, policy type, medical requirements and how many people are covered. MoneyGeek studied market data to determine which health insurance companies were the cheapest for Arlington, Virginia.
We reviewed monthly premium costs, out-of-pocket expenditures, plan options and claim denial rates to determine the best health insurance provider for certain demographics.
Not all plan types or metal tiers are offered by every company, so you should conduct research to find the ideal plan for you. If there is only one company that offers plans in your area, select the best plan or tier for your needs.
Best
Health Insurance
In Arlington
2023
Best Health Insurance in Arlington (2023)



Best Overall Health Insurance in Arlington
MoneyGeek reviewed Arlington's insurers based on affordability, plan options and customer satisfaction to determine the top insurers. The best options include:
Aetna: MoneyGeek score of 83 out of 100 (Average MOOP of $5,272; $372 average monthly premium)
Cigna: MoneyGeek score of 76 out of 100 (Average MOOP of $5,271; $384 average monthly premium)
When shopping for the best health insurance in Arlington, cost shouldn't be your only concern. Consider plan options and service reputation as well.
Aetna

cons
Aetna Affordable Care Act (ACA) is not available nationwide
COMPANY HIGHLIGHTS
With 160 years of experience offering health insurance, Aetna offers the best health insurance in Arlington, Virginia. In 2018, Aetna was acquired by CVS Health, one of the largest pharmacy and health care companies in the United States. Aetna provides affordable rates and ranks high for customer service. This provider offers the second lowest average premium in the city at $372 per month combined with an average MOOP cost of $5,272.
Aside from affordability, Aetna has a claim denial rate of 0%, which means that the insurer rarely denies claims. The insurer offers dental and vision supplemental insurance, as well as wellness programs to encourage healthy living among its policyholders. This company also offers Medicare Advantage plans for seniors who are eligible for Medicare and Medicaid for eligible individuals.
Cigna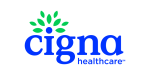 pros
Affordable monthly premium
Scored reasonably for plan types
COMPANY HIGHLIGHTS
Based on our research, Cigna is the second-best health insurance provider in Arlington. Their policies average around $384 a month, making them the third cheapest out of the seven insurers we analyzed. Their maximum out-of-pocket (MOOP) cost of $5,271 is lower than most competitors. Note that your actual plan costs may vary, but this information gives you an estimate of what to expect.
Cigna has a low claims denial rate and offers flexibility when it comes to premium payments. Policyholders can either pay online, by check or by phone. The insurer even offers reward and discount programs that can save policyholders money. For instance, their Healthy Rewards® Discount Program offers cost reductions when policyholders show their Cigna ID when paying for products or services like vision care, Lasik surgery and eyeglasses at eligible locations.
Best Cheap Health Insurance in Arlington
Our analysis found that Aetna is the most affordable health insurance provider for Arlington residents. It earned a MoneyGeek score of 87 out of 100 and offers a Silver plan for an average of $372 a month with a MOOP cost of $5,272. It's a cheap health insurance option for those on a budget.
Premiums can vary depending on your location, age, health status and more. Consider other factors, such as the metal tier system, deductibles, copays and co-insurance, when assessing the cost of a health plan. These costs can add up quickly and must be taken into account when budgeting for health care.
Aetna

pros
Offers affordable premiums
Offers student health plan
COMPANY HIGHLIGHTS
Aetna offers the most affordable health insurance premium in Arlington. It has the second-cheapest average monthly premium for a Silver plan at $372, which is $6 more expensive than the cheapest provider. Its average MOOP of $5,272 is also one of the lowest in Arlington, making it the best insurer for budget-conscious policy buyers.
Aetna operates as a subsidiary of CVS Health and its services are integrated with CVS's retail pharmacy and health care businesses.
This insurer offers a variety of health insurance plans, including medical, dental, vision and pharmacy benefits. It also provides other health care-related services such as disability insurance, life insurance, wellness programs and health care management services for individuals and families.
Cheapest Provider by Metal Tier
Optima Health offers the most affordable Silver plan in Arlington, with an average monthly premium of $366. Note that the cheapest policy may not always be the best option for you.
Health insurance plans are categorized into metal tiers, including Catastrophic, Bronze, Silver, Gold and Platinum. Bronze plans have low premiums, but Catastrophic plans are even cheaper. However, these plans come with age restrictions and limited coverage for certain services.
If cost is your main concern, Silver plans offer mid-tier coverage and cost-sharing reductions. In the following table, we've included the average monthly premiums for each metal tier in Arlington, excluding Catastrophic plans due to age requirements.
WHICH METAL TIER IS RIGHT FOR ME?
Catastrophic: Best for young adults or those who have limited health care needs. Catastrophic plans are typically the most affordable but have age restrictions and limited coverage options.
Bronze: Ideal for individuals looking for low monthly premiums who don't mind higher deductibles and co-insurance.
Silver: Suitable for those with moderate health care needs who are looking for some cost-sharing reductions.
Gold: Best for those with frequent health care needs who prefer lower out-of-pocket costs. Platinum: Recommended for people with the highest health care costs who don't mind the higher premiums.
Cheapest Plan by Metal Tier
Health insurance plans in Arlington range from $163 to $852 per month, depending on the metal tier. Aetna offers the cheapest Silver plan in Arlington, called the Innovation Health - Aetna Silver S (Telehealth and $0 MinuteClinic Visits at CVS. It has an average premium of $343 per month.
The table below shows the average plan costs for the different health insurance providers in Arlington, excluding Catastrophic plans since this tier is limited to those under 30.
Compare Health Insurance Rates
Ensure you're getting the best rate for your health insurance. Compare quotes from the top insurance companies.
How Age Affects Health Insurance in Arlington
Aside from location, age is also an important factor to consider when purchasing health insurance. Those who are older tend to have more health care needs, resulting in more expensive insurance premiums.
Catastrophic, Bronze and Expanded Bronze plans are the most affordable options, with Catastrophic plans being the cheapest. There are age qualifications with these plans. It is essential to review the network when selecting a lower-tiered plan to avoid paying extra for out-of-network services.
The table below offers an overview of the least expensive providers for Silver plans in Arlington.
Cheapest Health Insurance in Arlington by Age
The cost of your health insurance is largely dependent on your age and metal tier. Your age is the main factor that affects the amount of health care you are likely to need, while the metal tier determines your premiums, deductibles and out-of-pocket costs. The graph below shows an estimate of the costs for different age groups across metal tiers in Arlington.
MEDICAID AND MEDICARE
Although the Marketplace is the primary source for health insurance, individuals who qualify may be able to access government-sponsored medical insurance, including Medicaid or Medicare, at a reduced cost. These two programs are known to be very cost-effective, but they are governed by strict eligibility criteria.
Those aged 65 and over can qualify for Medicare. To be eligible for Medicaid, one must have a low income or be disabled. If you meet the requirements, you can apply for these programs to get health care coverage at no or low cost.
How to Find the Best Cheap Health Insurance in Arlington
When shopping for the best health insurance in Arlington, compare the rates, deductibles, copays and coverage options from different providers. MoneyGeek outlines the steps to take to find the best health insurer for you.
1
Know Where to Look
There are various ways to secure health insurance coverage. If you are 18 years old, you might be eligible to stay on your parent's health insurance plan. Young adults in their 20s who are employed could be eligible for health insurance through their employer. If you are not eligible for coverage through your parents or employer, you can explore the state or federal Health Insurance Marketplace to find plans that fit your budget and needs.
2
Budget Based on Your Health Care Needs
Find a balance between cost and coverage when choosing a health insurance plan. A cheap health insurance plan may have fewer benefits and require you to pay more out-of-pocket expenses, such as higher deductibles, copays or co-insurance. On the other hand, a more expensive plan may offer more comprehensive coverage and lower out-of-pocket expenses. Consider your health care needs and budget to determine which type of plan is best for you.
3
Check for Premium Tax Credits
Premium tax credits lower health insurance premiums and are generally available to people whose income reaches at least 100% of the federal poverty level (FPL). To qualify for this reduction, you must not be eligible for publicly assisted health insurance, including Medicaid and Medicare.
4
Check Government Program Eligibility
Medicare and Medicaid are government-sponsored health insurance programs that can provide low-cost health insurance options. These programs have strict eligibility requirements, such as being over 65 years old for Medicare or having a low income for Medicaid, making them the best health insurance for unemployed individuals.
5
Choose Your Plan
Once you've considered your budget, health care needs and eligibility for premium tax credits and government programs, it's time to choose your plan. Be sure to carefully review the details of each plan, including the network coverage, deductibles, copays and co-insurance. If you're comfortable with the details, then it's fine to choose the cheapest available option that meets your needs.
Health Insurance Subsidies and Income-Based Assistance
Financial assistance in the form of health insurance subsidies is available to those in certain low-income brackets. Subsidies were previously granted to reduce policy costs for individuals whose income ranged between 100% and 400% of the FPL. Recent legislation, namely the American Rescue Plan Act and the Inflation Reduction Act, has lifted this rule until 2025, allowing people with income levels over 400% of the FPL to also benefit from the cost reduction.
For those who do not qualify for subsidies, Children's Health Insurance Program (CHIP), Medicaid and Medicare are alternative options. Eligibility varies depending on the state, but individuals typically must have an income between 100% and 150% of the FPL. These programs provide a safety net for individuals who cannot afford health insurance premiums.
SHORT-TERM HEALTH INSURANCE
Short-term health insurance can be an excellent solution for people who need to bridge gaps in their health care coverage, such as when they are between jobs or waiting for open enrollment. These plans should be approached with caution. They may have low monthly premiums but can come with high copays/co-insurance and don't always cover essential benefits.
Additionally, people with pre-existing conditions could be denied coverage. Subsidies and tax credits are also not available with short-term plans, making them less attractive compared to Marketplace plans.
Frequently Asked Questions About Health Insurance in Arlington
MoneyGeek answered the most frequently asked questions about health insurance in Arlington to help you find the best insurer and coverage option for you.
About Brenna Kelly, Licensed Health Insurance Agent
---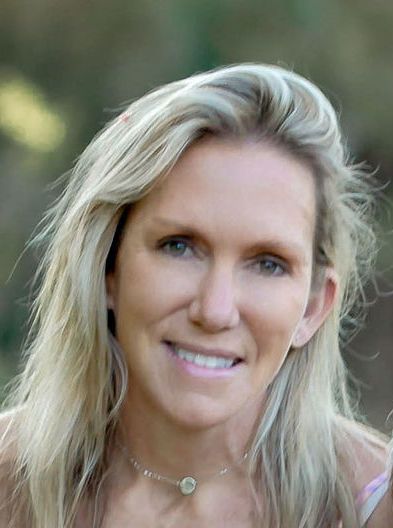 ---