The 2004 full-size Chevrolet pickup was the most stolen vehicle in 2021, contributing around 5% (48,206 thefts) to the total number of motor vehicle thefts that year, according to the National Insurance Crime Bureau's (NICB) "Hot Wheels" report.
Coming in a close second was the 2006 full-size Ford pickup, with 47,999 thefts, while the 2000 Honda Civic ranks third with 31,673. Colorado and Washington D.C. had the highest theft rates in 2021, with 661.21 and 651 per 100,000 residents, respectively.
The Most Stolen Cars by State
Although the reported number of motor vehicle thefts across all states nearly reached a million in 2021, some locations have higher theft rates than others. For example, Colorado has the highest theft rate at 661.21 per 100,000 residents. The top 10 most stolen cars comprised almost 31% of these.
On the other end is Maine, with the lowest theft rate among all states at 60.7 per 100,000 residents. However, almost 27% were in the top 10 list.
Regardless of where you live or what you drive, keeping an eye on your vehicle and taking the proper measures to avoid theft is essential. Find out the top stolen car in your state by clicking or tapping the states on the interactive map below.
Click or Tap on the States to Find the Top Stolen Cars Where You Live
America's Top 10 Stolen Cars
Thieves like certain vehicle models for a number of reasons, such as being easy to steal or having parts that are popular to sell. Owner complacency can also play a big role in vehicle theft, especially if key fobs are left in the car or if you leave your vehicle running in a parking lot or your driveway. Being aware of which car models are most often stolen can help you determine if you should take extra safety precautions with your vehicle. The following are the top 10 most stolen cars in America.
10. Toyota Corolla
Model base price: $20,430
---
The Toyota Corolla starts our top 10 list, with 12,927 thefts in 2021 — only 412 incidents higher than the previous year. In July 2021, Toyota sold its 50-millionth Corolla, making it one of its most popular models. Theft reports involved a 2020 model, despite having more security features.
9. Jeep Cherokee/Grand Cherokee
Base model price: $25,490 (Cherokee) / $31,700 (Grand Cherokee)
---
Ranking ninth is a Sports Utility Vehicle from Jeep — the Jeep Cherokee/Grand Cherokee. 2021 is the first year it made it on the top 10 list. The overall number of reported thefts was 13,210, with the 2018 model appearing most often in theft reports.
8. Honda CR-V
Model base price: $18,650
---
The Honda CR-V remains on our list of most stolen cars in America. From 12,309 thefts recorded in 2020, it now has 13,308 in 2021. The increased incidents bump it to 8th place from last year's 9th. That said, the 2020 model is the most popular among thieves.
7. Nissan Altima
Model base price: $24,995
---
The number of thefts involving the Nissan Altima went from 14,668 in 2020 to 14,108 in 2021. The 2020 version remains the most popular — leaving your key fob in your car makes it susceptible to relay or keyless attacks, which allows thieves to open the doors and start the engine.
6. GMC Full-Size Pickup
Model base price: $18,190
---
The GMC full-size pickup is the first SUV on our list, with 15,599 theft incidents in 2021 — 2,583 more than 2020 figures. Most thefts still involve the 2005 year model. The installation of anti-theft systems began in 2007, making older vehicles easier to steal.
5. Toyota Camry
Model base price: $18,850
---
The Camry is another popular car from Toyota. That, plus its high resale value, may be why most thieves target it. Theft reports increased from 2020 to 2021, although only by 355. However, the 2007 model was the most stolen, possibly due to its older design for security and anti-theft systems.
4. Honda Accord
Model base price: $18,625
---
From 30,814 Honda Accord thefts reported in 2020, numbers were lower by 540 in 2021, putting it at 30,274. However, the 1997 model remains the most popular with thieves. Besides having no anti-theft technology, various models use its parts — thieves can get a hefty sum for these.
3. Honda Civic
Model base price: $10,750
---
Another vehicle with older models with no anti-theft technology is the Honda Civic, so it's unsurprising that its 2000 version remained the most stolen in 2021. That said, thefts decreased to 31,673 — lower by 2,471 than the previous year.
2. Ford Full-Size Pickup
Model base price: $18,930
---
After ranking first in 2020, the full-size Ford pickup dropped to second place in 2021. However, there were more stolen units than before. Thefts went from 44,014 to 47,999 — around 9% higher. Its popularity on the road makes it attractive to thieves, and most still went for the 2006 version.
1. Chevrolet Full-Size Pickup
Model base price: $19,545
---
Last year's second-most stolen vehicle is now in first place. From 40,968 reported thefts in 2020, numbers for the full-size Chevrolet pickup increased by 17.67% in 2021, putting it at 48,206. Most incidents still involve the 2004 model. Despite Chevy trucks having anti-theft technology, it still top NICB's "Hot Wheels" Report for Most Stolen Car in America as of 2021.
5 Car Security Tips to Prevent Car Theft
The total number of motor vehicle thefts increased by 8%, going from almost 938,000 in 2020 to over a million in 2021. Knowing how to prevent car theft is essential. After all, increasing your security is better than tracking down a stolen vehicle, especially for vehicle owners in high-risk areas, such as Colorado, Washington D.C., California, New Mexico and Oregon. MoneyGeek shares several strategies so you can protect your investment.
Practice protecting your car. The simplest thing you can do to keep your car safe is to practice common safety habits, such as keeping your car doors and windows locked when you're in and out of the vehicle.
Be mindful of your keys. Losing your keys or leaving them in your car is an open invitation for any thief to take your vehicle. Keep a close eye on them and make sure they're on your person or near you at all times, even if you're at home. Consider getting alarms for your keys in order to keep track of their whereabouts on your phone.
Install safety devices. While practicing good car safety habits is always advisable, you can go the extra mile and install safety devices. You can get vehicle immobilizers, steering wheel locks, GPS tracking devices and more to curb car theft.
Park in secure areas. While you cannot always control where you can park, you can be selective about where you leave your car. Aim for well-lit areas and places with CCTV cameras or opt for a parking lot that has security.
Protect your wheels: If a thief can't steal your car, they can try to steal your wheels instead. If you intend to not use your vehicle for a period of time, it's a good idea to get lug nut locks or wheel clamps to protect it.
What You Need to Do if Your Car Was Stolen
Having your car stolen can be an overwhelming situation, but knowing what to do immediately after can help make the process of recovery easier. Ideally, you need to report your car as stolen to the authorities and your insurer as soon as possible; the later you report it, the lower your chances of recovering your vehicle.
If you ever happen to be in the unfortunate situation of having your car stolen, maintain a logical, level-head and follow the steps below.
1
Call the police and file an auto theft report
Once you've realized your vehicle has been stolen, contact law enforcement immediately and inform them of the vehicle details, such as the color, license plate, make and model year and any distinct features it may have.
2
Call your insurer
Contact your auto insurance provider and inform them of the theft. Even if you don't have a comprehensive policy, notifying them can ensure you're protected if your stolen vehicle causes property damage or injuries. Depending on your insurer, you may have to report the claim online or by phone. Make sure to have all the necessary details on hand to expedite the process.
3
Call your leasing or financing company
If your car is being financed or leased, contact them with details of the theft. Have them contact your insurance company directly so that your insurer can pay for the claims.
4
Inform the Department of Motor Vehicles (DMV)
Notifying the DMV of the stolen vehicle is essential as they have a database of stolen vehicles — this is useful in case the thief tries to register it.
5
Check the National Insurance Crime Bureau's (NICB) VINCheck
If the NICB or any of its partner agencies and companies find your stolen vehicle, it will be reported on VINCheck. Use your vehicle's identification number (VIN) to look up your car on this tool regularly in case it gets recovered.
5 Steps to Claim Insurance After Car Theft
You may be covered for theft by your auto insurance policy depending on the circumstances and the type of auto insurance you have. Typically, the best auto insurance policy includes comprehensive coverage, which will cover theft and repair expenses associated with break-in damage.
If your auto insurance policy covers theft, keep the following steps in mind in case you need to file a claim.
1
File an auto theft report
Most insurance companies require a police report if you want to file an auto theft claim. Contact the police to report the stolen vehicle so they can document everything necessary.
2
Note the details
Prior to contacting your insurance provider, make sure you have the necessary information ready, such as your Certificate of Title, location of all keys to the vehicle, names and information of those who have access to the vehicle, an accurate description of your vehicle and any personal property stolen from your vehicle.
3
Contact your insurer
You can report the theft online or via phone by contacting your insurance agent. Make sure to contact them as soon as possible and give them all the information you have compiled.
4
Contact your leasing company
If you're leasing or financing your vehicle, contact your company and let them know to discuss the case directly with your insurer.
5
Inform authorities if your vehicle is recovered
In case your vehicle gets recovered, remember to inform the police and your insurance provider immediately.
Car Theft FAQs
Vehicle theft can be an extremely stressful experience, which is why being aware of vehicle theft statistics can help you protect your ride. In order to promote safer driving and car practices, below are some frequently asked questions (FAQs) about car theft.
Expert Insights
Knowing how to prevent car theft can help ensure you avoid a stressful situation. MoneyGeek contacted several industry experts and gathered their insight on how to keep your car protected.
How can car owners of older models keep their cars protected?

While newer models have new anti-theft technology, what other precautions can owners of modern models take to further protect their vehicles?
Zach Wimpey
Operations Manager at Craig and Landreth Cars
Brandon Myers
Executive Director at DefensiveDriving.org
Cody Crawford
Co-Founder at Low Offset
Related Content
Protecting your car from theft is essential, but there are more ways you can protect your bottom line. Find out the ins and outs about auto insurance and find out how you can find the best option for you and save money in the long run.
About Nathan Paulus
---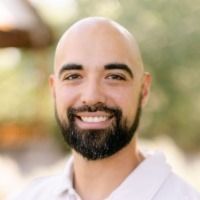 ---