Finding, Understanding and Improving Your Score
Credit Score
Last Updated: 4/22/2022
Advertising & Editorial Disclosure
Who Cares About My Credit Score?
Your Landlord
Most landlords care a great deal about your credit score. They view your score as a reflection of how responsible you about paying your bills on time. Finding a tenant that will make rent payments on time is a top priority for many landlords. Landlords may have a minimum credit score that they require before considering an application further. Once you pass the minimum score criteria, landlords may look further into your credit report to determine if you are a suitable tenant for their rental property.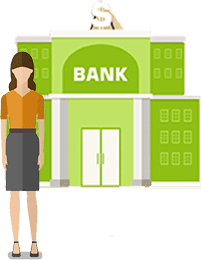 Your Mortgage Lender
Mortgage lenders have an even greater interest in your credit score. While landlords can evict a tenant for non-payment of rent, foreclosing on a home is a much costlier and lengthier process. Lenders will zero in on your credit score, along with other factors, to determine whether or not to approve you for a mortgage. They'll also use it to determine your interest rate, whether it's your first mortgage or a refinance. If your credit score is too low, they'll charge you a higher interest rate to make up for the increased risk.
Your Car Dealer
If you're paying cash or using outside financing, car dealers won't care one bit about your credit score. However, if you finance your car through their dealership, checking your score becomes one of their top priorities. But they won't necessarily look at your overall credit history; the dealer wants to know if you're likely to make your car payments on time, not the balance on your credit cards or your mortgage. For that reason, most car dealerships will use an auto industry-specific credit score to determine whether to give you a car loan and what interest rate you'll pay.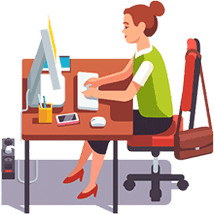 Your Employer
Your employer shouldn't care about your credit score, but some do. Federal law allows employers to pull your credit report when hiring if they get your advance permission, but at least 11 states have barred employers from doing so — or put restrictions on the practice. If you live in one of the states that bans the use of credit scores in hiring, you're protected. Otherwise, you have a choice to say no and risk getting shown the door, or explain any dings to your credit in advance and remain in the running. If you do have to produce a credit report, the one your prospective future employers see is specially formatted to leave out certain information. The data they can't see includes your date of birth, so they can't illegally discriminate against you when it comes to protected information such as age.
The Best Ways to Get a Credit Score
There are lots of ways to check your credit score. One way is to directly contact one of the three consumer credit reporting agencies: Equifax, TransUnion and Experian. We've identified the best of your other options, keeping both value and quality in mind.
We have more details about ways to get your credit score for free on our Free Credit Score page.
Credit Score, Credit Report, Credit History: What's the Difference?
Credit Score
A 3-digit number that represents your credit worthiness. Your credit score is calculated based on information in your credit report. The most widely recognized credit scoring formula is FICO, whose scores range from 300 to 850, with 720+ considered very good. (To get the best interest rate for some mortgages and refinances, however, the Home Buying Institute reports you should have a credit score of 750.)
Credit Report
A file of information held by each of three credit reporting bureaus — Equifax, TransUnion and Experian — that compiles your credit history in one place. The bureau uses the information in the report to calculate your credit score, which is usually similar but not identical to the score that lenders see.
Credit History
Information about your past dealings with credit and debt, including how much debt you have, your monthly payments and whether you make your payments on time.
Your Credit History Questions Answered
Your credit history is being tracked whether you know it or not, so you might as well educate yourself about what exactly your credit history is and how it can affect you.
About the Author
---
---