Managing your finances with a fair credit score can sometimes feel limiting, especially when looking for the best personal loan options. A personal loan can be an excellent tool to consolidate debt, make significant purchases or handle unexpected expenses. While those with excellent credit might have many options with low interest rates, those with fair credit often need to search a bit harder to find competitive offers.
Navigating the personal loan landscape with fair credit might come with its challenges, but being well-informed can ease the journey. In the article below, we've spotlighted the best personal loans tailored specifically for those with fair credit. We've also incorporated key insights and considerations, ensuring you have a comprehensive understanding. This knowledge empowers you to determine the most suitable loan option for your unique circumstances.
Best Debt Consolidation Lenders of 2023
In 2023, many lenders have offered loans for people with fair credit, but only a few have really impressed. They've attracted customers with good deals, reasonable interest rates and helpful customer service. Whether you're looking to streamline multiple payments or reduce hefty interest expenses, these top lenders have set the standard this year.
Best Overall: Upstart

---

6.4% to 35.99%

APR Range

300

Minimum Credit Score

$1,000 to $50,000

Loan Amount Range

3 or 5 years

Repayment Terms

1 business day

Time to Receive Funds

---
Runner-Up: LightStream

---

7.49% to 25.49%

APR Range

Undisclosed

Minimum Credit Score

$5,000 to $100,000

Loan Amount Range

24 to 144 months

Repayment Terms

Same day funding possible

Time to Receive Funds

---
Best for Good Credit: SoFi

---

8.99% to 25.81% (with all discounts)

APR Range

680

Minimum Credit Score

$5,000 to $100,000

Loan Amount Range

12 to 60 months

Repayment Terms

2 Days

Time to Receive Funds

---
Best For Bad Credit: Upgrade

---

8.49% to 35.99%

APR Range

Undisclosed

Minimum Credit Score

$1,000 to $50,000

Loan Amount Range

24 to 84 months

Repayment Terms

Within a day

Time to Receive Funds

---
Best For Low-Income: LendingClub

---

5.99% to 35.89%

APR Range

600

Minimum Credit Score

$1,000 to $40,000

Loan Amount Range

36 to 60 months

Repayment Terms

Next Day

Time to Receive Funds

---
Best For Same-Day Funding: Ally

---

0% to 26.99%

APR Range

Not Disclosed

Minimum Credit Score

$500 to $65,000

Loan Amount Range

Not Disclosed

Repayment Terms

Same Day

Time to Receive Funds

---
What Is a Fair Credit Score?
A credit score is a number that reflects how well you've managed your credit. Lenders use it to judge how risky it might be to lend you money.
Scores generally range from 300 to 850:
580 - 669: Fair
300 - 579: Poor
670 - 739: Good
740 - 799: Very Good
800 - 850: Excellent
A fair credit score falls between 580 and 669. It means you've had a few credit issues in the past, but not major ones.
With a fair score:
Loan Approval: You can still get loans, but maybe not with the best rates.
Higher Interest Rates: Lenders might charge more due to the perceived risk.
Rebuilding Options: Secured credit cards can be an option to help improve your score.
While a fair score is okay, aiming for a higher score can give you better financial options.
Benefits of Personal Loans for Fair Credit
Navigating finances with a fair credit score can sometimes be challenging. But with personal loans tailored for fair credit, you can tap into several advantages while consolidating debts:
More Accessible Approvals: While those with excellent credit might have a wide array of loan options, it can be more challenging for those with fair credit to get approved. Lenders focusing on fair credit understand your situation and are more likely to offer loan options when mainstream lenders might not.
Opportunity to Consolidate: Juggling multiple debts? With a personal loan, you can consolidate them into one manageable monthly payment. Instead of tracking various due dates like the 5th, 15th and 25th — imagine the simplicity of one payment on the 10th.
Competitive Interest Rates: Although rates for fair credit might be higher than those for excellent credit, they can still be competitive, especially compared to high-interest credit cards. For instance, if you're dealing with credit cards demanding 23% interest, a personal loan at 18% could offer significant savings.
Boost Your Credit Score: Consistently repaying a personal loan can reflect positively on your credit report. As you manage this loan responsibly, it offers a chance to improve your credit score over time.
Simplified Financial Management: With a personal loan designed for fair credit, you're consolidating debts and simplifying your finances. One statement, one payment and one interest rate make budgeting and planning more straightforward.
Potential Risks of Personal Loans for Fair Credit
Acquiring a personal loan with fair credit can be a practical solution for many financial needs. However, it's essential to be aware of the potential challenges that come with these loans:
Possibility of Higher Interest Rates: Having a fair credit score may subject you to higher interest rates compared to those with excellent credit. For instance, while someone with a stellar credit score might receive an offer at 10%, a fair credit score might lead to rates of 20% or more.
Risk of Accumulating More Debt: Obtaining access to more credit, especially if not managed responsibly, can lead to accumulating additional debt. For instance, if you secure a loan and then face unforeseen expenses without adequate financial management, you might find yourself in an even more difficult position.
Losing Collateral on Secured Loans: Some personal loans for fair credit might be secured, meaning they require collateral, such as a car or home. If you can't make timely repayments, you risk losing the asset tied to the loan. For example, if you take a loan against your car and default, the lender could have the right to take your vehicle.
Unexpected Fees and Charges: Thoroughly review the terms. Lenders may incorporate origination fees, penalties for early repayments or charges for late payments. If you take out a $10,000 loan with a 3% origination fee, there's an immediate $300 charge.
Common Uses for Personal Loans With Fair Credit
Acquiring a personal loan with fair credit can be a suitable solution for various financial needs. The table below highlights common uses for such loans and what to consider when choosing them:
| Purpose of the Loan | Notes and Considerations |
| --- | --- |
| | Simplify repayments by merging various debts, potentially with a more favorable interest rate, leading to potential savings over time. |
| | Address unforeseen healthcare costs. A personal loan can make these burdens more manageable over a set period. |
| | Upgrade or repair your space. Suitable for those without home equity for a HELOC. |
| | Over time, spread the cost of significant expenses, like appliances, preventing credit card max-outs. |
| | Distribute the cost of travel over time, allowing for enriching experiences without immediate financial stress. |
| | Handle unexpected costs, like car repairs or unforeseen events, with structured repayment flexibility. |
| | Address tuition, books or other academic costs when other financial aid doesn't cover everything. |
| | Spread out the financial demands of your big day, making wedding planning less financially stressful. |
| | Transitioning to a new locale can be expensive; a loan can help distribute these costs over time. |
| | Get initial capital for business ventures, such as equipment, rent or inventory. |
| | Ensure your pets get the necessary care, particularly when facing unexpected health concerns. |
| | Spread out owed taxes to avoid immediate penalties, paying the sum over a predetermined period. |
Factors to Consider Before Choosing a Personal Loan for Fair Credit
Your credit score is your financial reputation. While a score above 700 might attract more favorable loan terms, a fair credit score might bring different offers. Understanding where you stand can help set expectations and guide your loan search.

Evaluate the exact amount you need. If you're consolidating debts, covering a medical bill or financing a project, ensure the loan covers the total costs. For instance, if you're tackling a $3,000 project, ensure your loan amount can cover it and any associated fees.

Fair credit might mean higher interest rates than excellent credit. For instance, if the market rate for excellent credit is 10%, those with fair credit might see offers of around 15% or higher. Comparing rates is crucial to get the best deal.

Loan Terms and Conditions

Understand the rules of the loan. How long is the repayment period? What happens if you miss a payment? Familiarizing yourself with these terms ensures transparency and prevents unforeseen challenges.

Always check for additional costs. For instance, some loans might have origination fees, which are processing charges. There could also be penalties for early repayments or late fees. These extras can add up and impact the overall affordability of the loan.
How To Choose the Best Personal Loan for Fair Credit
Selecting the right personal loan tailored for fair credit can be pivotal for your financial journey. As you dive into taking out loans, having a structured approach ensures you get the most out of the lending landscape. Follow this step-by-step guide to make an informed decision:
1
Step 1: Compare Interest Rates
With fair credit, rates might vary more than for those with excellent credit. Investigate multiple lenders and compare. If Lender A offers 18% and Lender B offers 20%, the difference over time can be substantial.
2
Step 2: Examine Loan Term Durations
Consider how long you'd prefer to be in debt. A three-year loan term on a $5,000 amount could mean higher monthly payments than a five-year term. But remember, a longer term might lead to more interest paid over time.
3
Step 3: Calculate Monthly Payment Amounts
Ensure you can comfortably manage monthly repayments. If a loan seems affordable at first glance, but monthly payments strain your budget, it might not be the best fit.
4
Step 4: Research Lender Reputation and Customer Reviews
Just because a lender caters to fair credit doesn't mean they're reputable. Check reviews and past customer experiences. Steer clear of lenders with frequent complaints about hidden fees or poor customer service.
5
Step 5: Check Eligibility Requirements
Every lender has different criteria. Some may cater specifically to fair credit, while others might look for slightly better scores. Know where you stand and target lenders within your range.
6
Step 6: Look Out for Additional Fees and Charges
Beyond the interest rate, be wary of origination fees, late payment charges or early repayment penalties. These can significantly alter the loan's value.
7
Step 7: Ask About Flexibility
Life is unpredictable. Inquire about a lender's policies on late payments or potential forbearance periods, ensuring you have some room to maneuver if challenges arise.
8
Step 8: Seek Expert Advice
Finally, don't hesitate to consult a financial advisor or counselor. Their guidance can clarify complex terms and help you choose a loan that aligns with your financial goals.
Alternatives to Debt Consolidation Personal Loans
While personal loans for fair credit provide a viable option for many individuals, there are other financial avenues to consider. Depending on your needs, financial situation and objectives, one of the alternatives below might better suit your circumstances:
Balance Transfer Credit Cards: A card with a low or 0% introductory interest rate can help you manage high-interest debt. Remember to stay alert about rates post the promotional period.
Home Equity Loans or Lines of Credit: Using your home's equity can secure better interest rates. But remember, failure to repay means risking your home.
Debt Settlement or Management Programs: Companies that negotiate your debt or modify repayment terms can reduce your overall financial burden. However, they may affect your credit negatively.
Bankruptcy: This option offers a reset but has profound credit implications and should be a last resort.
401(k) Loan: Borrowing against your retirement savings can offer favorable terms and rates, but be aware of potential long-term impacts on your retirement funds.
Peer-to-Peer (P2P) Lending: Online platforms can sometimes provide competitive rates for those with fair credit, connecting borrowers with individual lenders.
Credit Counseling: Expert guidance and structured debt management plans can help you navigate financial difficulties without resorting to additional loans.
Personal Savings: If you have the means, using savings to cover immediate expenses can be wise, but always ensure you maintain an emergency fund.
Negotiate Directly with Creditors: Sometimes, a direct conversation can lead to better repayment terms or reduced interest, streamlining your financial responsibilities without new credit.
Frequently Asked Questions About Personal Loans for Fair Credit
Experts Tips About Debt Consolidation Loans
What tips would you give someone with fair credit considering taking out a personal loan?

How can potential borrowers with fair credit compare and evaluate different loan offers?

What are some of the risks associated with taking out a personal loan for those with fair credit?
Shane Enete, CFA, CAIA
Associate Professor of Finance at Biola University
Michael Manahan
Lecturer at California State University Dominguez Hills; Author and Business Consultant
Matthew Fortney, MBA, CFP®
Partner at Calderon Fortney Financial Group
Professor David Wilhelm
Professor at San Diego Miramar College
Carma Peters
President & CEO of Michigan Legacy Credit Union
Dr. Catherine Gilstein
Graduate Program Director and Assistant Professor at Chestnut Hill College
Methodology
We reviewed over 30 personal loan lenders using 35+ individual data points across six key categories: loan affordability, accessibility, consumer friendliness, customer service, flexibility and lender transparency.
Within each ranking criteria category, we considered several data points that carry the most weight when choosing a personal loan lender for debt consolidation. These factors include APR ranges, available loan amount, minimum credit score, minimum income amount, application fees and disbursement time.
Here at MoneyGeek, we value you — the consumer — so we also factor in each lender's customer support, business ratings and additional features that could make your experience easier and more accessible — like prequalification, payment options and mobile apps.
After careful consideration and calculation, our picks are chosen with your best interest in mind. Our personal loan recommendations and expert tips are meant to help you make the best decision when choosing a lender to consolidate your debts and meet your needs.
Read More on Personal Loans
Personal Loans
Personal Loans
About Christopher Boston
---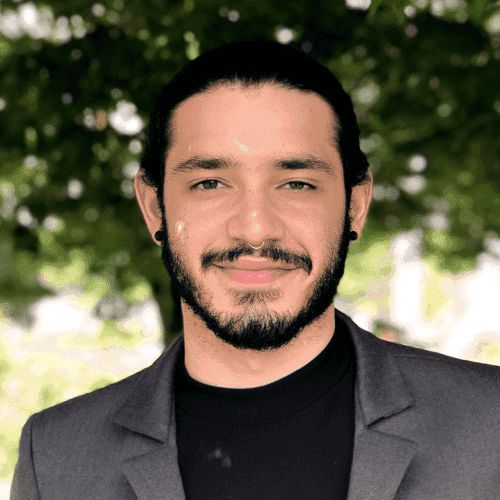 ---