The Best and Cheapest Car Insurance for Military Families and Veterans
Best Cheap Car Insurance for Military and Veterans
Providing a car to family members while deployed, needing to store a vehicle for a length of time and moving from state to state are facts of life for those in the military. Some car insurance companies work to make the transition easier. Whether it's specialized coverage or discounts, military members, veterans and their families can find the coverage they need at the cheapest rates while still working with one of the best car insurance companies.
According to a study by MoneyGeek, USAA and GEICO offer the cheapest car insurance rates with the best coverage for military members and veterans.
Some companies offer specialized discounts or coverages for military members, including deployment discounts, car storage coverage and discounts and affiliation discounts.
When you have an event that happens, like deployment or starting a family, review your coverages to ensure you're getting the cheapest car insurance rates with the most discounts.
Cheapest Car Insurance for Military and Veterans
MoneyGeek conducted a study comparing major insurance providers across the U.S. and found that USAA and GEICO offered the cheapest insurance for active military and veterans. Active military members and veterans have found the best car insurance rates with discounts to be an average of $883 with USAA and $890 with GEICO.

GEICO
With GEICO, active military and veterans could pay an average annual premium of $890.
GEICO also offers up to 15% Military Discount
The 3 Best Car Insurance Companies for Military Members and Veterans
Current military members and veterans have unique insurance needs compared to civilians. Some car insurance companies offer better rates and discounts than others, which makes them better suited for military families.
When it comes to deciding which car insurance company is best, you'll have individual factors to consider:
Price
Customer service
Coverage options and needs
Claims satisfaction
Discounts offered
USAA
USAA has the cheapest car insurance rates for active military and veterans and has been serving this demographic since 1922. They only offer insurance to people who have a military affiliation, including:
Active Duty, Guard, Reserve
Eligible Family
Veterans
Cadets and Midshipmen
USAA car insurance members will enjoy vehicle coverage options for storage and moving, safe driving discounts, family discounts, military membership and loyalty discounts. Accident forgiveness is also an option for new members if they qualify (no at-fault accidents in the household within the last five years).
Members with USAA can also access their account online or through the app to:
View their car insurance policies and documents
Make claims
Check the status
Make payments
USAA also offers flexible payment options to fit your needs without an extra cost, which not all car insurance companies offer.. They also offer a multi-policy discount if you get your renters or home insurance with USAA.
GEICO
GEICO has the second cheapest car insurance rates for veterans and active military members. They have a dedicated military phone number (1-800-MILITARY) for members to call so they can discuss their unique car insurance needs.
There are also special military discounts for those who qualify, including:
Military discount up to 15%
Emergency deployment discount
Professional organizations and affiliations
GEICO has been serving members of the military and veterans since 1936. The GEICO employees serving its military members are veterans who are uniquely qualified to provide accurate information to its military members.
Anyone who qualifies for GEICO car insurance can join the company. The MoneyGeek study also shows that GEICO has some of the cheapest insurance rates, even if you aren't a veteran or in the military.
Esurance
Esurance doesn't offer a military discount, but they provide a benefit that can save active duty military members big on car insurance.
Most insurance companies only offer the best rates for car insurance to those who are continuously insured. If you experience a lapse of coverage, your insurance rates will skyrocket — even if you reinsure the vehicle with the same company.
Esurance offers those who are called into active duty the option to cancel their car insurance while they're away. They can then reinstate their insurance once they're back and need to drive their car again.
There are some requirements that active duty military members must meet in order to be eligible for this program. They must provide a letter on military stationery from the policyholder's commanding officer stating that the policyholder had been stationed overseas or the DD214 release paperwork. The service member has a 30-day period to obtain coverage once stateside. The policyholder must have previously been insured prior to being stationed overseas, and the policyholder does not need to be previously insured with Esurance.
This not only saves them money while deployed but also protects the lower rates when they come back. Esurance, an Allstate company, also offers discounts for those who are eligible to save even more on car insurance. Getting a quote online, going paperless and choosing to pay the full premium rather than monthly are other ways to save with Esurance.
Which Companies Offer Military Discounts?
Most car insurance companies offer military discounts for their members who are on active duty, in the reserves or a veteran.
Here are some of the discounts military personnel and veterans may be offered by some of the car insurance companies with the cheapest rates:

State Farm
Safe driving, accident forgiveness, vehicle safety, multi-line, professional organization and affiliation.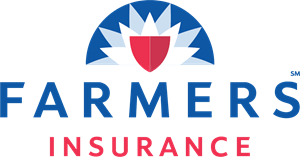 Farmers
Alternative fuel vehicle, multi-policy, paid in full, homeownership, affiliations and organizations, safe driver.

GEICO
Military service, emergency deployment, affiliations and organizations, paperless, multi-policy.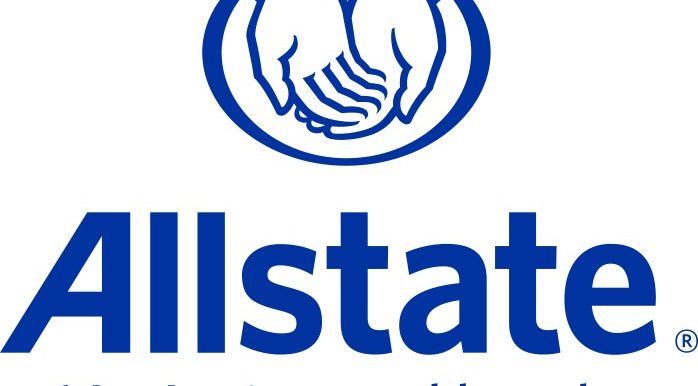 Allstate
Affiliations and organizations, safe driver, pay in full, multi-policy, multi-car, paperless.
How Is Car Insurance Different for Military Members and Veterans?
Car insurance rates are unique to each household, and military members and veterans are no exception. Here are just a few of the ways military car insurance is different:
Car insurance companies who offer coverage and discounts to military members and veterans understand that disruptions will happen, like deployment or having to move state. Some car insurance companies like GEICO and USAA will offer a deployment discount of up to 15 percent, once you provide proof of being deployed.
Suppose the vehicle you usually drive will be stored and not driven while you're away. In that case, some car insurance companies, like Nationwide and GEICO, will offer up to 60% off your premiums while it's not being driven. If your family plans to drive your car while you're deployed, let your car insurance company know of the changes, so your family is covered if something happens while you're gone.
What to Consider If You Are Storing a Car During Deployment
If a car is stored while a military member is deployed, there are several car insurance options to consider, such as liability, comprehensive and collision.
Determining the right car insurance coverage and needs before you're deployed will ensure you get the cheapest coverage with the best rates.
| Insurance Option | Description |
| --- | --- |
| Liability | Will the car be stored with tags on it? Then you may need to maintain liability coverage, even if you are deployed. This is also true if the car will be driven at all while you're gone. |
| Comprehensive | Most companies offer comprehensive-only coverage. It protects the vehicle if it is damaged by a weather event or an animal, stolen or vandalized while in storage. |
| Collision | Is there still a lien or lease on the vehicle? You should check with the bank to see if you're required to carry collision or liability coverage while deployed. |
How Active Military and Veterans Can Save Money on Car Insurance
Active military and veterans can save money when getting car insurance in several ways. Here are the steps to take to get the cheapest car insurance with one of the best auto insurance companies.
Shop for Quotes
To get the cheapest car insurance rates, you should compare at least three quotes from different insurance companies. Get the same coverage limits and deductibles so you can compare apples to apples with what you have now.
Ask About Discounts
Ask about any discounts for which you may be eligible to get the cheapest rates with the best car insurance company. As a military member or veteran, you may qualify for special discounts.
Insure More With One Company
Another significant discount you may be eligible for is the multi-policy discount. If you insure your home and auto with the same discount, you can save up to 25%. Some insurance companies refer to this as a "bundling" discount.
Along with homeowners insurance, other policies you can consider for discounts include:
Life Insurance
RV Insurance
Boat Insurance
Review Your Coverages
Life events should trigger a coverage review for your auto insurance. You may have gotten married, had a baby or moved to another state. Maybe you paid off your car or bought a new one. These changes can impact your car insurance needs, so it's best to review your coverages and discounts to know you're getting the cheapest rates.
Use a Checklist
As you're collecting quotes to find the best car insurance for your needs, use a checklist that lists all your insurance requirements and be sure to use the same criteria for each company's quotes you check. Using a checklist can also help ensure that you get all the discounts for which you're eligible.
About the Author

Mandy Sleight is a writer for MoneyGeek and has been an insurance agent since 2005. As a freelance writer, she uses her vast knowledge of the insurance industry to create informative, engaging and easy-to-understand content for consumers. Her work has been featured in Market Watch, Kiplinger and other major publications.


Compare Auto Insurance Rates
Ensure you are getting the best rate for your car insurance. Compare quotes from the top insurance companies.