How to Make Your Travels Eco-Friendly
Last Updated: 9/12/2021
Advertising & Editorial Disclosure
Areas with stunning natural beauty and exotic wildlife are some of the most sought-after places to visit, but that very allure puts them at risk. Thousands of tourists trekking through delicate ecosystems can cause irreparable damage—so how do you enjoy the earth without causing harm? "Responsible travel" may not come naturally, but with a little research and planning you can find ways to satisfy your wanderlust—and even help the planet in the bargain.
Make Your Vacation Eco-Friendly Without Breaking the Bank
Many people hear "ecotourism" and think "expensive." That's not surprising, given that five-star hotels and tour companies have sought to cash in on this booming industry, but it's also a mistaken notion, says ecotourism and adventure travel expert Michael McColl. "There is zero connection between being ethical and your travel budget," he says. "There are truly green five-star hotels, and truly green hostels. Find the ones who walk the talk, who actually make it part of their mission to protect the environment and the community in which they are based."
In addition to choosing green accommodations, here are other tips for how you can become a more responsible traveler no matter how large or small your budget:
Buy local
Forget the tourist shops filled with mass-produced knickknacks from unknown countries. "Seek out locally-owned, locally-operated businesses - from souvenir shops to hotels," suggests Love. "That way the money is likely to stay in the community." Buying local also promotes Fair Trade practices and supplies artisans and makers with much-needed income.
Eat local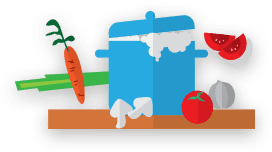 Eating locally sourced food in community-owned restaurants contributes to the local economy and is usually more environmentally friendly. Plus, you'll probably enjoy a fresher, tastier meal since you'll be eating seasonal ingredients that haven't been shipped from outside the country. Another bonus? Many local restaurants can be a lot cheaper than the international cuisine at five-star resorts.
WHAT IS ECOTOURISM?
Ecotourism is a type of travel that "serves the environment and improves the wellbeing of local people," according to The International Ecotourism Society. It's a holistic concept that emphasizes nurturing the natural world and the people who live there. As Green Global Travel co-founder Bret Love puts it, "It's not just about saving nature and wildlife. To be truly responsible, ecotourism needs to focus on providing economic benefits to local communities as well."

Why is it Important?
It promotes environmental and cultural awareness

Creates positive experiences for everyone involved

Helps local economies grow and thrive

It recognizes and helps preserve the rights and beliefs of indigenous people
Volunteer
There's no better way to get a feel for somewhere than getting to know the people who live there—from their culture to their problems. Many eco-friendly destinations are concentrated in developing nations, where money and certain skills may be sorely lacking. Consider arranging a way to give back to the area you're visiting—it could be by teaching English to local school children or helping build houses in a community. Take stock of what you can do, and reach out to an organization that can connect you.
Hire a local tour guide
Whether you want someone to plan your trip from start to finish or just want a guided day trip, Love recommends finding a local company that emphasizes conservation and working with indigenous communities. You'll likely get a more personalized experience that truly reflects local culture and values. "It will cost a little more, but I'd rather pay a little more money and get an experience I will never forget," he says.
When shopping for a tour, ask lots of questions: Is the guide from the area? What sustainability initiatives does the tour company support? Do they hire local people and give them appropriate authority? "Every organization claiming to be responsible should be eager to tell you what they are doing to promote sustainability," says Love. If they aren't, that's a red flag.
Conserve resources
You've read the notices in the hotels: limit your time in the shower, re-use your sheets and towels, turn the lights off when you leave the room and resist the urge to heat or cool the room excessively. But there's still more you can do with little extended effort. Green Global Travel suggests you never use the hotel laundry service because they typically clean your clothes separately even if there are only a few items, which can be a big waste of water. Plastic is also a pernicious problem. Each year more than 480 billion plastic bottles of water are sold, and the vast majority end up in landfills—or worse, floating in the oceans or littering pristine landscapes. It's true, you can't drink tap water in many areas of the world, but for about $50 you can purchase a small Steri-pen that will sterilize your water in under a minute. If you don't have a Steri-pen, you can use iodine tablets or boil your water. In addition, many tourist sites, restaurants and cafes offer jugs of potable water where you can refill your bottle.
Leave only footprints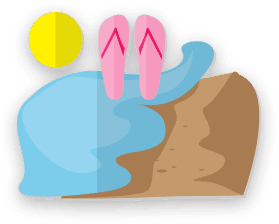 Think about traveling to a developing country in the same way you think about camping—if it goes in, it comes out. Don't throw away broken cameras, used batteries or ripped clothing on your trip. Many developing countries don't have the proper facilities to recycle these items so they'll likely end up in the local landfill. Better to bring them home and recycle them in your community.
Learn about the local culture
When exploring a new land, it pays to do a little prep work. Reading up on its history, culture, customs and dress codes beforehand will enhance your experience and help you avoid inadvertently offending the locals. While you're at it, learn a few words in the local language. An immersion course is ideal, but if that's not an option, even a simple phrasebook can go a long way in bridging cultural divides by helping you communicate with locals at the market, restaurant or hotel. Above all, keep an open mind and remember you're not there to replicate your life at home. "Be open to new things," suggests Love. "A lot of times it will lead to interesting surprises."
Limit or offset air travel
Air travel is one of the biggest contributors of carbon emissions. Here are some ideas for downsizing your carbon footprint without cutting out international travel altogether:
Take direct flights whenever possible: takeoffs and landings are the big fuel-users, according to the Nature Conservancy.
Take fewer trips for longer periods of time. "Spend a month or more in Thailand or Costa Rica, in one trip, rather than doing several shorter trips," suggests McColl.
Pay it back: if you want to offset your carbon emissions by supporting renewable energy projects or planting trees, you can do so at sites like CarbonFund.org or Terrapass.
Take public transportation, walk or bike
Take public transportation like busses or trains instead of taxis and rental cars. In addition to helping the environment, you will get a better sense of the local scene and save money to boot. Better yet, walk or rent a bike or take a canoe ride to explore the area with zero emissions.
What Not to Do
When in a foreign country, it's natural to want to see or do things you never see or do at home. But sometimes that "authentic" experience conflicts with being a responsible traveler. The only interactions you should have with wild animals are those that are freely initiated by the animal, says McColl. "If your tour operator is chasing and frightening animals so you can pet them, you are on the wrong tour."
Instead, observe wildlife without trying to manipulate their behavior and become a pro with the zoom lens on your camera to capture faraway events. It's understandable to want to get closer, says Love, but it may disturb the animals and possibly put the human observers in danger too. "People do these things out of love for wildlife, not bad intention, but a lack of forethought has consequences."
Here are some common activities that responsible travelers should avoid:
It may be obvious why capturing dolphins and making them perform for tourists in a resort is not humane or sustainable, but even wild swim-with-a-dolphin programs like the ones offered in destinations such as Hawaii have been found to cause harm to the dolphins, according to Ethical Traveler. Instead, try a dolphin-watching tour with a company that shows respect by not disturbing or scaring the mammals and other ocean life.

A popular activity in Asia (especially Thailand), elephant treks often involve the capture, mistreatment and confinement of these majestic animals, as well as hamper efforts to conserve their dwindling populations and habitats. There are, however, some sanctuaries that truly have elephants' best interests in mind. Before paying admission, do your research to find out what the sanctuary does to protect these animals, what they do with your money and how they interact and care for them on a daily basis.

Buying animal products that are illegally traded or endangered

When it comes time to buy souvenirs, be sure to spend your money on something that supports the local ecosystem. The Endangered Species Coalition asks travelers to avoid items made with ivory, tortoise shell or coral, for example. Also, avoid purchasing any medicinal products made from rhinos, tigers or Asiatic black bears. Similarly, avoid eating traditional foods made from endangered species, like shark fin soup or sea turtles and their eggs. You can try other cultural delicacies that are eco-friendlier.

Damaging natural or historic sites

Climbing on ancient ruins or trampling on fragile ecosystems destroys these historic and environmental treasures—sometimes at a frightening pace. And because there's no quick or easy way to fix what's broken, it's vital to treat these sites like the valuable resources they are. "There's not another Great Barrier Reef," says Love. "There's only one in the world and if we screw it up, it's gone."
How to Find Eco-Friendly Lodging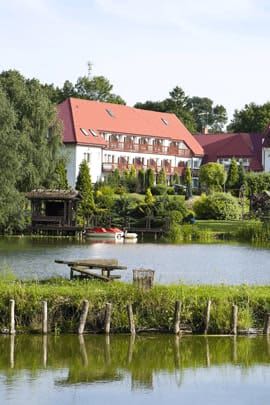 Where you stay on your vacation will have a big impact on the footprint you leave. Buildings that have been certified by the U.S. Green Building Council (USGBC) may be the gold standard in the United States, but it's not widely available in developing countries, and if you find that certification overseas you will usually pay a premium. There are other options, however. "The ecotourism world still lacks a universal program for green hotels," says McColl. "But the GSTC (Global Sustainable Tourism Council) is doing great work 'certifying the certifiers.' If your travel provider claims an eco-certification, go to that certifier's website, and see who certifies them." Also, check to see if your destination country has a sustainable lodging certification program.
Here are some key things to look for in eco-friendly lodging:
Finding an Ethical Destination
When seeking a vacation destination, The Ethical Traveler recommends you consider the country's commitment to environmental protection, human rights and social and animal welfare. By spending your tourist dollars in countries that are actively working to improve the environment and the quality of life for its people, you will support these efforts and encourage other countries to do the same. "Travelers are 'voters' every time they make a travel purchase," says McColl. "And the more each of us ask every time about sustainability practices, the more tourism businesses will offer us sustainable travel to purchase." With that in mind, here are some top destinations for ethical travelers, in no particular order.
When You're Back Home
Ecotourism doesn't have to end once you're back home. After your travels, consider how to build on your recent experiences to foster the growth of responsible tourism. "Ask yourself, 'What steps can I take today to make the world a better place?'" says Love. "Planting trees, putting in rainwater catchments, installing solar panels, composting, not using plastic bags, taking a reusable water bottle wherever we go. There are a million little things we can do."
Here are some additional ideas:
Donate to a program or project in a community you visited
Thank your guides or hosts and send any gifts or supplies you promised to the groups
Share your positive experiences with friends and family, and write online reviews of the eco-friendly lodgings, restaurants and tours you enjoyed to spread the word about their good work
Live your life at home the way you did during your travels - respect nature and wildlife, take public transportation and support local producers and businesses in your community
Want to Do More?
Ecotourism isn't a one-time thing - it's an approach to travel that applies no matter where you choose to visit. Below are some further resources to get ideas for destinations as well as more information on responsible travel.
About the Author
---
---