Pet insurance works like human health insurance. If your pet has an injury or illness, pet insurance will reimburse you for covered veterinary expenses and medications.
The reimbursement amount depends on your coverage choices and limits. Unlike human health insurance, you don't have to worry about co-pays and networks; your pet can see any licensed veterinarian. You can buy pet insurance from companies like Pets Best, Embrace, Metlife, Nationwide and Spot.
All pet insurance companies cover domestic pets, which are cats and dogs. Some carriers will also cover exotic pets, ranging from snakes, monkeys and amphibians to birds, pigs and hedgehogs.
Table of Contents
Pet insurance works by providing reimbursement for eligible veterinary costs you incur if your pet is injured or sick and needs to be seen by a vet or specialist.
The average annual cost for pet insurance is $608 per year for dogs and $300 for cats. Costs will vary by insurer and coverage choices, plus your pet's age, breed and species.
Domestic pets like cats and dogs can get coverage with any pet insurer. Exotic pets, such as birds, amphibians, reptiles and monkeys, may also be eligible for coverage with some carriers.
Compare Pet Insurance Rates
Ensure you are getting the best rate for your insurance. Compare quotes from the top insurance companies.
What Does Pet Insurance Do?
You can use pet insurance to help pay for vet bills you receive after a pet is treated for an injury or illness. Depending on the insurance company, you'll receive a reimbursement after you pay the full bill or the insurer will pay their portion to the vet through direct pay. With direct pay, you'll only pay your portion at checkout. Pet insurance is a great way to ensure you can afford vet procedures whenever your pet needs it. As vet costs continue to rise, so does the rate of economic euthanasia, when an owner euthanizes their pet because they can't afford their care.
How Does Pet Insurance Work?
Most pet insurance works as a reimbursement. After your pet receives veterinary care, you'll pay the total invoice. Then, you submit a claim to the insurance company to reimburse covered expenses.
Some vet offices have direct pay software linked with the pet insurer. With this option, the vet will submit the invoice at checkout to the carrier for payment. The insurer will verify coverage and let the vet know how much of the bill you're responsible for. You'll pay only that portion rather than the full amount.
1
Customize your plan.
When you buy pet insurance, you can choose your coverage limits and deductibles to tailor it to your specific needs.
Annual Reimbursement Limit: This limit is the most the insurance company will reimburse in a policy year. The amount typically ranges from $5,000 to $20,000. Some companies offer an unlimited option.
Reimbursement Percentage: The reimbursement percentage is the amount the insurer will reimburse for each covered expense after you've met the deductible. This amount is usually from 50% to 90% but can be as high as 100%.
Deductible: The deductible is the amount you'll pay towards covered vet bills before the insurance company starts paying. Typical deductibles range from $100 to $1,000. Most carriers offer an annual deductible, but some have a per condition deductible.
2
Wait out the waiting period.
The waiting period is usually around two weeks for illnesses but can be as short as a day or two for accidents, depending on the company. For orthopedic conditions, the waiting period can be as long as 6 to 12 months. Coverage will not begin for the covered expenses until after the waiting period ends.
3
Pay your vet bill.
Before you take your pet home from the vet's office, you'll have to pay the bill in full. With direct pay, the vet's office will submit the bill to the insurance company, and you'll only pay your portion at checkout instead of the total invoice.
4
Make a claim.
Once you've paid, you can submit a claim for reimbursement. You can submit your claim online, through a mobile app or by filling out a claim form and submitting the invoice by mail or fax. The insurer will reimburse covered expenses according to your policy coverages.
5
Receive your reimbursement.
After you file your claim, insurers will usually process the reimbursement within 10 days. You can get reimbursed faster if you set up direct deposit, or the insurance company will send you a check in the mail, which can take up to two weeks.
CAN YOU USE PET INSURANCE TO PAY FOR YOUR VET BILL?
Unless your vet participates in direct pay, you'll have to pay the vet bill in full, then wait for reimbursement.
Direct pay means that the insurance company will pay the vet directly. With this option, you don't have to submit a claim and wait to be reimbursed. The vet will only charge you for your portion of the bill rather than the full amount.
It's rare to find vet clinics that accept direct pay. Most require payment upfront, making it your responsibility to file a reimbursement claim with the pet insurance company.
What Pet Insurance Covers
What pet insurance covers depends on your plan choice. A comprehensive pet insurance plan will cover accidents and illness, while accident-only coverage will exclude diseases. Pet insurance typically covers surgery, prescribed medications, tests and diagnostics and emergency vet visits.
Pet insurers never cover incurable pre-existing conditions, like allergies, cancer, diabetes and heart disease. Curable pre-existing conditions include bladder and ear infections, diarrhea, vomiting and respiratory and urinary tract infections, and may be covered after a waiting period.
Examples of Conditions Covered by Pet Insurance
| Condition | Accident and Illness | Accident-Only | Wellness |
| --- | --- | --- | --- |
| Incurable Pre-Existing Conditions | | | |
| Curable Pre-Existing Conditions | | | |
| | | | |
| | | | |
| | | | |
| | | | |
| Upper Respiratory Infections | | | |
| | | | |
| | | | |
| | | | |
| | | | |
| | | | |
| | | | |
| | | | |
| | | | |
| | | | |
| | | | |
| | | | |
| | | | |
| | | | |
| | | | |
| | | | |
| | | | |
| | | | |
| | | | |
| | | | |
| | | | |
| | | | |
| | | | |
| | | | |
| | | | |
| | | | |
| | | | |
| Intervertebral Disc Disease (IVDD) | | | |
| | | | |
| | | | |
| | | | |
| | | | |
| | | | |
| | | | |
| | | | |
| | | | |
| | | | |
| | | | |
Animals Covered by Pet Insurance
Common domestic pets such as cats and dogs are almost always covered under pet insurance. Some companies will cover exotic pets, like sugar gliders and reptiles. If you have an uncommon pet, whether it will be eligible for coverage depends on the pet insurance company.
The list below shows animals commonly covered by pet insurance.
Animals

Commonly Covered by Pet Insurance
---
Common House Pets:
Cats
Dogs
Birds
Fish
Hamsters
Gerbils
Mice
Rats
Guinea pigs
Lizards
Frogs
Turtles
Tortoises
Farm Animals:
Rabbits
Chickens
Pigs
Horses
Exotic Pets:
Sugar gliders
Hedgehogs
Monkeys
Snakes
Bearded dragons
Chameleons
---
Why You Should Consider Purchasing Pet Insurance
Pet insurance can provide peace of mind and financial assistance for emergencies. Although it doesn't cover everything, it can make owning a pet more affordable. If an accident or illness happens to your pet and you face a choice between economic euthanasia and getting your pet the care it needs, pet insurance may be a worthwhile purchase.
You should consider purchasing pet insurance for several reasons, as outlined below.
If you have a rambunctious or inquisitive pet, their chances of injury or illness will increase, making pet insurance more worth the cost. You also never know if they will get a costly illness down the road, like epilepsy, cancer or diabetes. Pet insurance can provide peace of mind that your pet can receive the treatment it needs.

Encourages Healthy Habits

Pet owners will be more willing to keep up with their pet's health care, knowing that an insurance company will help absorb the cost of keeping them healthy. Regular vet visits can also uncover potential health problems before they become serious. Consider adding a wellness plan option, which covers preventive and routine care not covered by a pet insurance policy.

Laboratory testing, surgery and emergency vet care can be costly. Pet insurance can help offset the cost of expensive vet bills, allowing you to focus more on caring for your pet instead of the debt you'll face by shouldering the full cost yourself.

Some pet owners may hesitate to take their pet to the vet's office regularly, which can cause underlying conditions to develop or to go unnoticed until they're too serious to ignore. Left unchecked, some health issues can shorten your pet's life expectancy and quality of life.

Some pet breeds are more susceptible to congenital and hereditary conditions like autoimmune disease, hip dysplasia and heart disease. Although you can't predict the future, having pet insurance can make it affordable to provide the care they need.
Pet insurance isn't one size fits all, so consider shopping around to compare quotes from different companies. We reviewed and analyzed pet insurance companies to find the best pet insurers available. If you're on a budget, consider our top picks for the cheapest pet insurance companies.
To understand how pet insurance companies differ, look at our review pages. We've thoroughly reviewed some of the most common pet insurance companies to help you make the best decision for your pet.
Compare Pet Insurance Rates
Ensure you are getting the best rate for your insurance. Compare quotes from the top insurance companies.
Frequently Asked Questions
Health insurance for pets can help ease the financial burden of unexpected accidents and illnesses. Here are the answers to some of the most common questions about what pet insurance is and how to use pet insurance at the vet.
Read More About Pet Insurance
Pet Insurance
Pet Insurance
About Mandy Sleight, Licensed Insurance Agent
---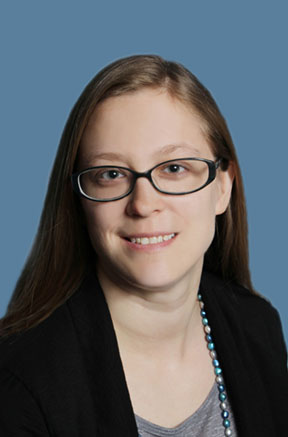 ---