Choosing an insurance plan for your motorcycle can be difficult. How can you be confident you picked the right policy? There are many factors to consider when choosing a policy, including price, coverage levels, potential discounts and the reputation and financial stability of the insurance company. MoneyGeek has put together a list of the best motorcycle insurance companies available based on our proprietary quote data, allowing you to compare coverage and decide which plan is right for you.
Best Motorcycle Insurance Overall: Progressive
The best motorcycle insurance companies provide affordable coverage to meet your needs. MoneyGeek has put together ranking scores based on proprietary data, coverage options, customer service and complaint scores, as well as other factors, such as the number of available discounts, to help you figure out which company offers the best coverage for you.
Because of their exceptionally high scores in every category, Progressive is our pick for best motorcycle insurance overall, with a total score of 97 out of 100.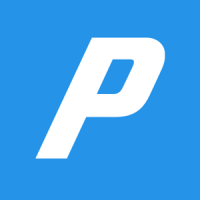 More About Progressive
Progressive tops our list because our research indicates they offer the best rates and impressive coverage options. They also provide many opportunities for savings, including a bundling discount, a motorcycle safety course discount and a discount for paying your policy in full. Progressive offers coverage directly through the company or an independent insurance agent.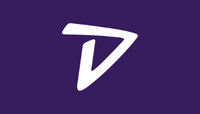 More About Dairyland
Dairyland offers excellent rates and customer service. They also have many coverage options and discounts available to their customers, including discounted rates for mopeds and scooters. Dairyland motorcycle insurance is only available in 42 states. However, they also allow you to sign up for coverage directly through their website or work with an independent agent, whichever works best for you.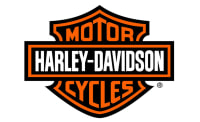 More About Harley-Davidson
Harley-Davidson offers a significant number of discounts, including a discount for people who are driving Harley-Davidson motorcycles. Additionally, they provide savings for drivers who take their H-D Riding Academy new rider course, as well as money off for homeowners who insure their property through any insurance company. While they offer perks for riders who own a Harley, anyone who owns a motorcycle of any kind, even a scooter or a moped, can purchase insurance through the company.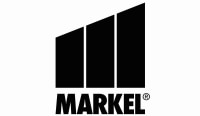 More About Markel
Markel offers a variety of coverage options, including rental reimbursement and funeral expense coverage. They also have a detailed roadside assistance plan available to their customers, as well as extra accessory coverage designed to cover damage to parts of your motorcycle that are not part of the stock unit.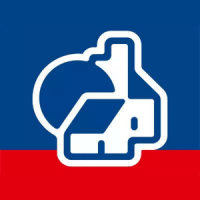 More About Nationwide
Nationwide offers a benefit for drivers who use repair shops affiliated with their company. Taking advantage of the benefit means all repairs come with a written guarantee for as long as you own your motorcycle. Out of all the companies we reviewed, Nationwide had the lowest rating in several categories, including customer service scores and affordability of full coverage. Nationwide has year-round coverage available and offers multiple discounts to its customers.
MoneyGeek broke overall scores for each insurance company into three categories:
Product and service – This category determined 30% of each company's overall score and assessed coverage options, discounts and customer complaints.
Financial stability – Each company's AM Best financial stability rating accounts for 10% of their overall score.
Affordability – The affordability score was determined by reviewing the average cost of both full coverage and liability-only policy options, making up a total of 60% of each company's overall score.
Compare Motorcycle Insurance Rates
Ensure you're getting the best rate for your motorcycle insurance. Compare quotes from the top insurance companies.
Best for Affordable Full Coverage: Dairyland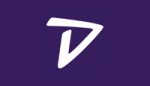 pros
They have high ratings for affordable full coverage and customer service. They also offer a 24-hour hotline for filing a claim.
cons
Unlike other motorcycle insurance providers, Dairyland isn't available in every state.
COMPANY HIGHLIGHTS
According to our research, Dairyland offers the most affordable full coverage policy. This level of coverage is crucial for people riding motorcycles that are being financed or those riding more expensive, high-end machines.
Full coverage insurance includes comprehensive and collision coverage, which covers your bike if it's stolen, damaged in an accident or tips over while parked or in storage. They provide full coverage benefits for all motorcycles, including mopeds and scooters. Dairyland offers year-round, full coverage for your bike, but they don't require that you carry the policy when your bike is in storage. They do, however, remind you that there is still risk involved with a stored bike, which means anything from theft to floods to fire could destroy your motorcycle even if you have it stored for the winter.
Best for Affordable Liability-Only Coverage: Progressive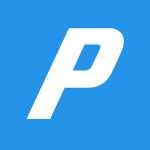 pros
Progressive offers nationwide motorcycle coverage. They also have a variety of other coverage options, allowing their customers to take advantage of policy bundling discounts.
cons
While they have excellent customer service ratings, they still come in second behind Dairyland for the best customer service and lowest number of complaints.
COMPANY HIGHLIGHTS
Progressive is the best choice when it comes to affordable liability-only insurance coverage. This reduced level of coverage tends to be most beneficial to people riding motorcycles that are paid off or people choosing to ride a cheaper bike that they can afford to replace out of pocket.
Like liability-only auto insurance, liability coverage is what pays for any damage you may cause to another person or their property while riding your motorcycle. This level of coverage is typically the minimum required by law, though loan companies may require people paying off their bikes to carry full coverage insurance. Progressive offers the lowest rates on liability-only coverage. However, keep in mind that your rates are based on many factors, including your ticket and accident history, as well as how many years you've been riding a motorcycle.
Progressive makes it clear they know motorcycle riders tend to bear the brunt of the damage when it comes to accidents, which is a big part of why their liability premiums are so low.
Best for Discounts: Harley-Davidson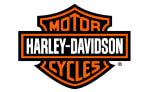 pros
Although they offer insurance to everyone, their coverage is specifically designed for Harley-Davidson owners. They also have coverage for almost every make and model of motorcycle, including customized bikes.
cons
While Harley Davidson does offer coverage in most states, it doesn't provide it in Alaska, Hawaii or Washington D.C.
COMPANY HIGHLIGHTS
Harley-Davidson is the best choice for motorcycle riders who want plenty of discounts on their coverage. Bought a new bike? That's a discount. Are you a member of the Harley Owners Group (H.O.G.)? That's a discount too. Harley-Davidson offers money off for property ownership, having a motorcycle endorsement on your driver's license, paying your premium on time, owning more than one motorcycle, military discounts and using anti-theft devices, to name a few. Harley-Davidson may not have the lowest rates on motorcycle insurance, but they offer so many opportunities for savings that you might find they offer the lowest rate in your situation. You will need to compare quotes to make sure you are getting the best possible rate.
Best for High-Risk Riders & Supersport Bikes: GEICO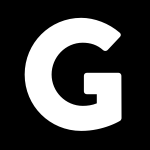 pros
They have low rates for drivers with a ticket or accident on their record and for motorcycles that are considered high-risk — like sports bikes.
cons
GEICO's customer service ratings and coverage ratings are lower than most other companies in this ranking.
COMPANY HIGHLIGHTS
GEICO is a common household name when it comes to car insurance, so it isn't surprising that they also offer coverage for motorcycles. Riders who own sport bikes, motorcycles with high CC engines or bikes that have high accident rates will find that GEICO offers some of the best rates for their needs. Your traffic ticket and accident history can have a big impact on your insurance premiums, but GEICO offers some of the best available rates for motorcycle riders who have a blemished record as a rider. They also offer several discounts for motorcycle riders, including up to 10% for mature riders and people who renew their motorcycle policy with GEICO.
Best for Unique Coverage Needs: Markel
pros
Markel offers accessory coverage in $1,000 increments up to $30,000. They also offer funeral expense coverage for motorcycle riders who pass away in a motorcycle accident.
cons
Full coverage for motorcycle coverage through Markel can be a little more expensive than some of the other companies in this ranking.
COMPANY HIGHLIGHTS
Every insurance company offers the same basic insurance coverages, including liability, comprehensive and collision. What makes Markel stand out is that they provide some of the best additional coverages available for motorcyclists. These include accessory, mechanical breakdown, trailer, funeral expense, passenger liability, roadside assistance, trip-interruption and rental reimbursement coverage. While funeral expense coverage may seem morbid, motorcyclists are 29 times more likely to die in a crash than passenger car occupants, so this is a valid consideration.
Best for Military & Veterans: USAA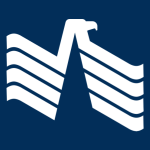 pros
USAA has some of the lowest insurance rates available in the country. They also offer a variety of coverage options, allowing their customers to bundle their policies.
cons
USAA isn't available to all drivers or motorcycle riders.
COMPANY HIGHLIGHTS
USAA almost always has the lowest available motorcycle insurance rates in every state, but they are only available to veterans, active military members and their families. While this coverage can be beneficial for those who qualify, there are only 1.3 million active military members, less than one-half of one percent of the U.S. population. Because USAA coverage is only available to a small minority of people, it usually isn't included in most insurance company comparisons.
Best Motorcycle Insurance Companies by State
Insurance rates can vary significantly based on your location. Moving from state to state or from one ZIP code to another can change your insurance rates by hundreds of dollars each year. This may seem strange, but insurance rates are determined by several factors, including local laws and regulations, the number of accidents in a given area each year and many other factors.
Find Cheap Insurance by State
How to Get the Best Motorcycle Insurance Policy for You
There are several things you should consider when deciding which insurance coverage is right for you.
1
Figure out how much insurance you really need.
Knowing exactly how much coverage you should carry is crucial to finding the right policy for you. Liability coverage is required by law in almost every state, but many levels of liability coverage are available. It is always a good idea to choose the highest level of liability coverage that you can comfortably afford.
There are many other types of coverage to choose from, including:
Guest/Passenger Liability: This coverage will pay for medical bills for your passenger if you are in an at-fault accident.
Comprehensive and Collision: Also known as full coverage insurance, these two coverages pay for damage to your motorcycle. Collision coverage is for your bike if you hit another vehicle or a stationary object. Comprehensive covers your motorcycle in the event of non-accident damages, including fire, theft, flooding and other hazards.
Uninsured/Underinsured Motorist (UM/UIM): This coverage pays to fix your motorcycle or cover your injuries if you are hit by someone uninsured or underinsured.
Accessory or Optional Equipment Coverage: This coverage will pay for damages to your motorcycle accessories like your helmet, customized features on your motorcycle and crash bars.
Roadside assistance: This coverage is designed to help if your motorcycle breaks down, you need a tow, you have a flat tire or a dead battery.
2
Compare quotes.
Get quotes from several companies to ensure you are getting the best possible rate for your motorcycle insurance. Getting a quote from multiple companies can help instill confidence that you aren't paying more than necessary for your insurance coverage, but it is essential to do your research when choosing a policy. Just because a policy is the most affordable doesn't mean it is necessarily right for you, so make sure you compare the same coverage from company to company and that you trust the insurance company to meet your needs in the event of a claim.
3
Make sure you choose the right policy for you.
Not every insurance policy is created equal. Each insurance company has a specific target market, which means you will want to consider your needs carefully when choosing a policy. For example, USAA is designed specifically for military members, while Harley-Davidson coverage is designed specifically for Harley-Davidson owners. Be sure to consider all your options, but keep in mind that finding the company that considers you their ideal customer base can go a long way toward making sure you are happy with your motorcycle coverage.
Who Has the Best Motorcycle Insurance Rates?
Keeping insurance costs low is important to almost everyone, so we compared rates across major providers to determine who offers the cheapest motorcycle insurance. According to our research, Progressive has the lowest rates. Still, you will need to get a quote from multiple insurance companies to verify which company has the lowest rates in your specific situation. Because rates can vary from one location to another and some companies have more discounts available than others, it's crucial to do your research before choosing a motorcycle insurance plan.
MONEYGEEK EXPERT TIP
Sit down and figure out how much coverage you need to protect yourself in the event of an accident. Once you know how much coverage you need, get quotes from multiple companies and make sure the coverage being offered meets your needs before choosing which motorcycle insurance plan is right for you.
Frequently Asked Questions About the Best Motorcycle Insurance
Still not sure what coverage is right for you? MoneyGeek has compiled a list of some of the most common questions people have about motorcycle insurance to help you find the best possible coverage.
Experts' Insights on Finding the Best Motorcycle Insurance Companies
What coverages do all the best motorcycle insurance policies have?

Are some companies better for young or high-risk drivers than others? Why?
Floyd Ormsbee, Ph.D.
Asst. Prof. of Consumer & Organizational Studies, Assoc. Dean of Undergraduate Programs & Operations, David D. Reh School of Business, Clarkson University
About Rachael Brennan
---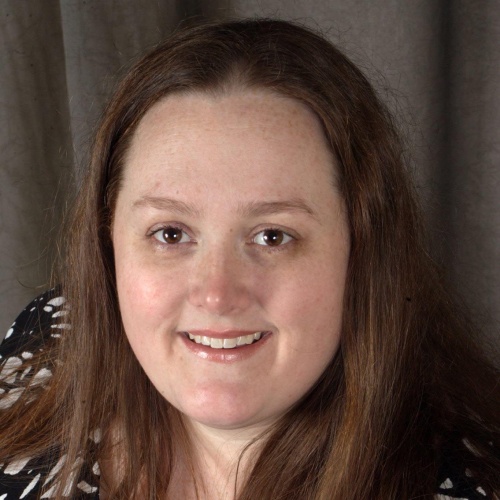 ---