Cheap Motorcycle Insurance: The Most Affordable Motorcycle Insurance Companies and Policies for 2023
We analyzed the data to help you find the cheapest motorcycle insurance. MoneyGeek analyzed quotes from major motorcycle insurance providers across all 50 states to help you find the most affordable motorcycle insurance that will fit your needs.
REVIEW MOTORCYCLE INSURANCE RATES
Ensure you're getting the best rate for your motorcycle insurance. Compare quotes from the top insurance companies.
Advertising & Editorial Disclosure
Last Updated: 2/2/2023
Choosing an insurance plan for your motorcycle can be difficult, especially when price is a factor. Finding the right policy is important, but how do you find an affordable policy that provides the coverage you need? MoneyGeek has put together a list of the cheapest motorcycle insurance companies available based on our quote data, allowing you to compare coverage and decide which plan is the right one for you.
Table of Contents
The Cheapest Motorcycle Insurance Companies
MoneyGeek has collected motorcycle insurance quotes across all 50 states to determine which companies provide the most affordable motorcycle insurance. We also included quotes for multiple types of bikes and different levels of coverage to make sure we have the most accurate and comprehensive information available. Our research includes quote data for full coverage policies and liability-only coverage, and we have used this information to compile a list of the best companies for motorcycle insurance.
Our MoneyGeek rankings can help you find the best possible coverage to meet your needs. For example, if you are financing your motorcycle, your bank will likely require you to carry full coverage insurance. In that case, you'll want to review the information about full coverage options when choosing which policy is the right one for you.
The Best Cheap Motorcycle Insurance Overall: Progressive
To find the cheapest motorcycle insurance companies in the country, MoneyGeek analyzed quotes across all 50 states for policies with 50/100/25 coverage and a $500 deductible for comprehensive and collision. The rider profile was a 40-year-old male with a good driving record riding a Honda Rebel 500.
MoneyGeek ranks insurance companies based on their affordability, reliability and customer service ratings. Based on these categories, Progressive is the highest-ranking company we reviewed and is the best overall choice for cheap motorcycle insurance.
The Best Overall Motorcycle Companies
Scroll for more
Full Coverage Monthly Premium

Full Coverage Annual Premium
Best Cheap Overall: Progressive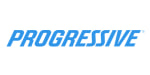 pros
Offers add-on coverage for newer bikes that are totaled, giving customers the full MSRP for a new motorcycle, minus their deductible.
Bundling discounts help people who insure their home, car, boat or other property with the company can earn a discount.
cons
Policies are not as specialized as some of their competitors.
Compared to competitors, Progressive receives average customer service ratings.
COMPANY HIGHLIGHTS
According to our research, Progressive offers low rates and multiple coverage options, making it the best cheap motorcycle insurance company. Progressive sells motorcycle insurance in all 50 states. They also provide full replacement cost and no depreciation for parts in the event of a covered accident. Plus, they have multiple discounts available, including a motorcycle safety course discount and a discount for paying your policy in full. Additionally, Progressive allows you to add coverage for almost any personal property you have with you on your motorcycle if it's damaged or stolen, including cell phones, camping equipment, helmets and other safety gear.
The Best Cheap Liability-Only Motorcycle Insurance: Progressive
If you can afford to replace your bike out of pocket, a liability-only policy can be an excellent way to save money on motorcycle insurance. Liability coverage is the part of your policy that pays for medical and property damage you cause to other people in an at-fault accident and is required by law in almost every state. Comprehensive and collision coverage, often referred to as full coverage when paired with liability, pays for damages to your bike in case of events like theft or if your bike gets knocked over.
If your bike is older, fully paid for, and you can afford to replace it if it is damaged or stolen, choosing a liability-only policy could save you money on your insurance. Progressive offers the most affordable liability-only policy, followed by GEICO.
Best Liability-Only Motorcycle Insurance
Scroll for more
The cheapest liability-only policies were determined by analyzing quotes for 50/100/25 liability-only coverage across all 50 states.
Best Cheap Liability Insurance: Progressive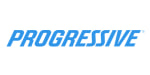 pros
Covers riders in all 50 states.
Offers a wide range of discounts and protections.
cons
Compared to competitors, has less specialized policies.
Receives average customer service ratings from J.D. Power.
COMPANY HIGHLIGHTS
When it comes to liability-only coverage, Progressive offers riders the least expensive monthly premiums of any company we surveyed. In addition to low rates, they also received the highest MoneyGeek rating of any provider, which isn't too surprising, considering their title as our best overall pick for motorcycle insurance. Riders can save $58 per month by choosing Progressive over the most expensive provider, Harley-Davidson.
Cheapest Motorcycle Insurance for Younger Riders: Dairyland
Younger riders pay significantly higher rates for motorcycle insurance, and for good reason — the most significant factor that insurance companies consider when determining your rates is your riding history. Unfortunately, being young automatically means you have less experience riding and no record to prove you can ride without getting a ticket or being in an accident. In fact, some insurance companies won't insure riders under the age of 18 at all, so 16-year-old and 17-year-old riders may have difficulty finding a policy that works for them. Even 21-year-old riders can pay significantly higher rates than older riders.
MoneyGeek analyzed rates from major companies to help young motorcyclists find options for affordable insurance. The cheapest motorcycle insurance for young riders was determined by analyzing quotes for 18-year-old riders with a 50/100/25 full coverage policy and a $500 deductible for comprehensive and collision coverage. Based on these quotes, we found that Dairyland is the least expensive provider for younger riders.
Average Motorcycle Insurance Cost for Young Riders
Scroll for more
Full Coverage Premium for 18-Year-Old
Cheapest for Young Riders: Dairyland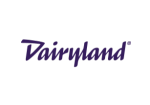 pros
Offers roadside assistance that could be useful for teen riders.
Provides discount for taking a motorcycle safety course.
cons
Coverage isn't available in every state.
Receives more complaints than companies of a similar size.
COMPANY HIGHLIGHTS
Dairyland has the most affordable insurance for young riders, saving teens and young adults more than $100 per year on full coverage than Progressive, the next cheapest policy on our list. Because younger riders tend to be charged significantly higher-than-average premiums, these savings go a long way in making coverage more affordable. Available discounts for driver safety courses — which can teach younger riders invaluable information about staying safe on the road — help lower rates even more for this group.
Cheapest Motorcycle Coverage for Sport Bikes: GEICO
It costs significantly more to insure a higher-risk sport bike, largely because sport bikes are faster than standard motorcycles and popular among younger riders, both of which increase the likelihood of filing a claim. Comparing quotes from multiple companies can save you hundreds or even thousands of dollars on insurance for sport bikes.
The quotes below are for a 40-year-old with a good driving record riding a 2021 Honda CBR1000RR. Rates are for a 50/100/25 full coverage policy. Based on these sample costs, GEICO offers the lowest premiums for sports bikes.
Average Annual Premiums for Sport Bikes
Scroll for more
Cheapest for Sports Bikes: GEICO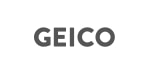 pros
Policy may include coverage for accessories, comprehensive, collision, liability, uninsured/underinsured motorist coverage and towing and labor.
Offers a broad range of discounts to riders.
cons
Provider has lower customer service ratings than some of the other motorcycle insurance companies included in MoneyGeek's rankings.
If you prefer a local agent, keep in mind that GEICO only handles its policies online or over the phone.
COMPANY HIGHLIGHTS
GEICO offers the cheapest full coverage insurance policy for sport bikes, saving you between $100 and $4,500 annually compared to the other companies on our list. The company also has the highest possible financial strength rating from AM Best, meaning they can easily pay out legitimate claims should you get into an accident.
Cheapest Motorcycle Coverage by State
Because of differences in local laws and regulations, insurance rates can vary significantly from state to state. Comparing quotes for motorcycle insurance based on your location can help you get the most accurate rates possible.
Scroll for more
Your location can significantly impact your insurance rates, in part because each state has its own laws regarding motorcycle and auto insurance. Rates can even vary from ZIP code to ZIP code, depending on population, the number of accidents that happen in a given year, the number of reported motorcycle thefts in an area and much more. These factors can cause your insurance rates to go up or down even if you only move a few blocks, so it's essential to get a quote for your policy based on your correct address.
How to Get Cheap Motorcycle Insurance That Meets Your Needs
There are several steps to follow when deciding which motorcycle insurance coverage is right for you, including:
1
Decide How Much Coverage You Need
Before you purchase a policy, it is important to know exactly how much motorcycle insurance you need. Every rider should have liability coverage, not only because it is required by law in almost every state but also because it is the coverage that protects you financially if you harm another person or their property. MoneyGeek recommends always choosing the highest level of liability coverage that you can afford.
Beyond liability insurance, there are many other types of coverage to choose from, including:
Comprehensive and Collision: Often called full coverage insurance, comprehensive and collision coverage pays for damage to your motorcycle. Collision coverage applies when you hit another vehicle or a stationary object. Comprehensive coverage applies in situations outside of a standard accident, including fire, theft, flooding or if your motorcycle gets tipped over, to name a few.
Uninsured/Underinsured Motorist (UM/UIM): If you are hit by someone uninsured or underinsured, your UM/UIM coverage will help pay for your medical expenses and damage to your property.
Accessory/Optional Equipment Coverage: This is the coverage that pays for damages to your motorcycle accessories like your helmet and crash bars.
Roadside Assistance: Like roadside assistance for cars, this coverage is there to help if your motorcycle breaks down, you need a tow, your battery dies or you have a flat tire.
Guest/Passenger Liability: Unlike auto insurance, motorcycle insurance doesn't automatically come with medical coverage for passengers on your bike. Guest/passenger liability coverage is an add-on benefit that pays for medical bills for your passenger if you are in an at-fault accident.
2
Figure Out Which Discounts Might Apply to You
Almost every motorcycle insurance company offers a handful of discounts, including:
Multi-policy/bundling discount
Responsible driver discount
Motorcycle association discount
Safety course discount
Experienced rider discount
Homeowner discount
Multi-cycle discount
Each company offers its own unique discounts, so it is important to look at all of the discounts available to you when researching which policy to buy.
3
Compare Quotes
Comparing quotes from multiple insurance companies is the only way to know you're getting the best possible rate for your motorcycle coverage. Getting multiple quotes can help keep your rates low, but it is important to do your research when choosing a policy. Just because a policy is the cheapest option doesn't mean it is the right coverage for you, so make sure you choose the most affordable policy that meets all your needs.
4
Choose the Right Policy for You
Insurance policies offer a variety of coverage options. Every insurance company tailors its coverage to a specific market, which means not every policy will be the right one for you. For example, some policies cater to military members, while others appeal to people who own specific motorcycles. You have many options, but it can be helpful to find a company that considers you as part of its target market to make sure you are happy with your motorcycle insurance.
Frequently Asked Questions About Cheap Motorcycle Insurance
With so many coverage options for motorcyclists to consider when shopping for insurance, choosing the cheapest yet best policy can get confusing. MoneyGeek has put together a list of some of the most common questions people have about motorcycle insurance to help you find the coverage you need.
Expert Advice: Finding Affordable Motorcycle Insurance
What strategies can I use to find cheap motorcycle insurance?

What are the most important factors affecting motorcycle insurance rates?

Adding comprehensive and collision insurance is more expensive, how do I know if I need it?
John Espenschied
Agency Owner of Insurance Brokers Group
Joseph Farizo
Assistant Professor of Finance at the Robins School of Business at the University of Richmond
Learn More About Motorcycle Insurance
MOTORCYCLE INSURANCE
MOTORCYCLE INSURANCE
Methodology
MoneyGeek compiled online quotes from the top motorcycle insurance providers to help you get the cheapest motorcycle insurance. We gathered quotes for all 50 states for various rider profiles, ages, bike models and coverage levels. MoneyGeek chose 50/100/25 coverage as our minimum level of coverage as we believe state minimums often do not provide enough coverage for most riders. For more methodology details, see our methodology page and editorial standards.
About the Author
---
---