The Cheapest Motorcycle Insurance in Utah
Policy prices for motorcycle insurance in Utah may vary between carriers. A liability-only policy is always attractive because of its affordable price, but it may not be the wisest choice. It protects you from damage you may cause to others while driving, such as bodily injuries and property damage, but does not offer protection against damages to your motorcycle.
Although more expensive, full coverage is better for riders in Utah since it provides additional protection such as collision and comprehensive insurance. Both cover more damages and allow for higher liability limits. For this study, MoneyGeek used the profile of a good rider in Utah with 50/100/25 liability-only coverage.
Cheapest Liability-Only Motorcycle Insurance Quotes in Utah
Comparing several carriers in Utah, MoneyGeek has found that the cheapest liability-only motorcycle insurance on average can be purchased from:
Markel: $50 per year
Progressive: $75 per year
In comparison, the most expensive policy with a similar coverage comes from GEICO, which costs $198, making Markel's rate 74.7% cheaper.
Average Annual Premium for Liability Coverage
Scroll for more
Cheapest Full Coverage Motorcycle Insurance Quotes in Utah
Getting full-coverage insurance provides better coverage than a liability-only policy because, on top of having the same coverages as a liability-only policy, it also protects you against damages to your bike.
For a good rider with a 50/100/25 coverage as well as a $500 deductible for comprehensive and collision coverage, the companies that offer the cheapest rates for comprehensive insurance in Utah are, on average:
Dairyland: $209 per year
Progressive: $239 per year
Compared to Nationwide, which offers the most expensive comprehensive insurance of $781 per year, Dairyland's annual premium is cheaper by 73.2%.
If you're taking out a loan to purchase a motorcycle, banks will require you to have full-coverage insurance as this protects their investment.
Average Annual Premium for Comprehensive and Collision
Scroll for more
Compare Motorcycle Insurance Rates
Ensure you're getting the best rate for your motorcycle insurance. Compare quotes from the top insurance companies.
What Is the Average Motorcycle Insurance Cost in Utah?
Insurance carriers use several factors to compute the rate of an insurance policy for motorcycles in Utah. Which type of coverage you get is one consideration, but insurers also look at your bike's make and model and your riding record. Even your age and riding experience affect the premium's price.
Full-coverage insurance in Utah costs, on average, $376 for a 12-month period or around $31 a month. Compared to the national average of $364, it is $13 per year or 3% more expensive.
For Liability-only policies, coverage for a 12-month period costs $119 or approximately $10 a month. This is $22 per year cheaper than the national average and cheaper than getting full-coverage insurance. However, remember that it only covers damages you may have caused to others, not to yourself or your bike.
The averages for Utah were based on a policy with coverage limits of $50,000/$100,000 for bodily injury, $25,000 for property damage and a $500 deductible. Also included is the minimum coverage for Personal Injury Protection (PIP).
Car Insurance Costs by Coverage Type
Scroll for more
Average 12-Month Cost in Utah

Average 12-Month National Cost
Compare Motorcycle Insurance Rates
Ensure you're getting the best rate for your motorcycle insurance. Compare quotes from the top insurance companies.
The Best Motorcycle Insurance Companies in Utah
Using quotes for motorcycle insurance unique to the state, MoneyGeek determined the companies with the best motorcycle insurance in Utah. MoneyGeek's methodology, detailed at the end of the page, based its ranking on cost, products and services and financial stability. Of the various insurance companies in Utah, Progressive had the highest score.
Based on MoneyGeek's study, the companies with the best motorcycle insurance in Utah are: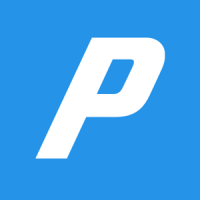 Geek Quick Take
Pros
Offers a discount if you purchase a policy online
No depreciation policy
Multi-policy options available outside of auto and home insurance
Cons
Additional coverages are rather expensive
Discounts available are different for each state
Large Accident Forgiveness is limited to certain policyholders
More About Progressive
The top motorcycle insurance company in Utah is Progressive, scoring a 94.35 out of 100 in MoneyGeek's unique rating system. It scores highest on affordability with liability-only motorcycle insurance priced at $75 per 12-month cycle. A full-coverage policy for motorcycle insurance costs $239 per year.
Progressive's policy offers a long list of additional coverages that make it stand out from the other insurance providers in Utah, such as its Enhanced Injury Protection. If you are unable to work and unable to earn because of an injury sustained from a covered accident, Progressive pays $250 a week for as long as two consecutive years. If an accident results in a fatality, beneficiaries receive $25,000, making the policy similar to life insurance. They also give several discounts to Utah riders. For example, progressive offers discounts for homeowners as long as you own your home, even if insured by a different carrier. It also offers discounts if you pay on time.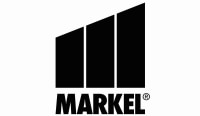 Geek Quick Take
Pros
Offers coverage for mechanical breakdown
Various discounts and coverage options
Online option for claims filing and policy payments
Cons
Motorcycle insurance cannot be bundled with other policies
Discounts are not available in all states
No mobile app
More About Markel
With high scores across the board and an overall rating of 92.62, second place goes to Markel. Its liability-only policy, which costs $50 each year, is the cheapest in Utah. For riders who want more protection, their full coverage policy is available for an annual rate of $275 on average.
Markel is the only motorcycle insurance company in Utah that offers mechanical breakdown coverage. Although this isn't something included in a standard policy, you can add it to your policy. They also protect trailers that are towed exclusively by bikes. If your bike gets damaged and is unusable for more than 24 hours, Markel has a coverage option that pays for costs incurred when renting a replacement vehicle. If you regularly have someone ride with you, it might be a good idea to purchase passenger liability. It covers medical expenses for injuries sustained during a covered accident for you and the person who rides with you, creating a safer riding experience.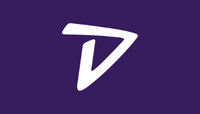 Geek Quick Take
Pros
Offers policies for drivers considered to be "high-risk"
Claims specialists are available to help you 24/7
Mobile app available for Apple and Android devices
Cons
Not the cheapest option for liability-only insurance
Claims can only be reported via phone
Policies only offered in 37 states
More About Dairyland
Closing out our top three motorcycle insurance companies in Utah is Dairyland. It offers a full-coverage policy priced at an average of $209 per year, while its liability-only policy costs $119 each year on average. Based on the different areas used to rank insurance providers, Dairyland has a total score of 91.39.
Dairyland pays for bikes that are rendered a total loss after an accident at replacement cost. Although this is coverage offered by other insurance companies in Utah, theirs extends to three-year-old bikes, while others only replace bikes up to two years old. They put value in motorcycle groups, and a couple of their discounts are for arrangements like these. Make sure you check the list of riding groups or motorcycle associations when getting a quote. You can also get loyalty or transfer discounts to save money.
How to Get a Motorcycle Insurance Quote in Utah
Gathering quotes from several providers of motorcycle insurance in Utah is always a good idea. It allows you to explore the different coverages each has to offer and find one that works best for you. You can get a motorcycle insurance quote in Utah online by providing the following information:
The year, make and model of your bike
Your age and the ages of everyone else who will be driving it
Your driving experience
Your address in Utah where you keep the bike
Your preferred coverages (the section below provides more detail about this)
Compare Motorcycle Insurance Rates
Ensure you're getting the best rate for your motorcycle insurance. Compare quotes from the top insurance companies.
How Much Motorcycle Insurance Coverage Do You Need in Utah?
In Utah, motorcycle insurance is required if you're going to take out a loan to pay for it. You also need to present proof of insurance to be able to register your bike. When securing a policy, you need to know the minimum insurance requirements since these vary across states.
The minimum requirements for motorcycle insurance in Utah are:
$25,000 per person bodily injury liability
$65,000 per accident bodily injury liability
$15,000 property liability
$3,000 personal injury protection (PIP)
How Much Insurance Coverage Is Required in Utah?
When you look for liability coverage in Utah, you'll often come across the 25/65/15 figure. This means that for each accident, your motorcycle insurance in Utah should provide coverage up to at least $65,000 in bodily injury liability, with a $25,000 limit per person. It should also provide coverage up to at least $15,000 for property damage.
Do You Need Uninsured Motorist, Underinsured Motorist or PIP Coverage in Utah?
Among uninsured motorist, underinsured motorist and PIP coverage, Utah law only requires the last coverage for motorcycle insurance. Motorists in Utah should have $3,000 in PIP coverage. Having the other coverages, however, provides you with additional protection against damages not covered by standard bodily injuries and property damage policies.
MONEYGEEK EXPERT TIP
Rather than a 50/100/25 full coverage policy, MoneyGeek recommends getting a 100/300/100 coverage since the latter provides more coverage for an insubstantial increase in cost. PIP coverage is also required, and it's best to get coverage matching the minimum state requirements or more if possible.
Frequently Asked Questions About Motorcycle Insurance in Utah
Before choosing a policy, it's best to compare motorcycle insurance quotes from several carriers in Utah to find one with coverages that best fit your needs. Here are commonly asked questions about motorcycle insurance in Utah.
Compare Motorcycle Insurance Rates
Ensure you're getting the best rate for your motorcycle insurance. Compare quotes from the top insurance companies.
Methodology
Several factors were used in MoneyGeek's study to determine the best motorcycle insurance company in Utah, such as policy cost (60% weight), product offerings and service (30% weight) and AM Best's figures for financial stability (10% weight). The most affordable insurance carrier for motorcycle insurance was calculated by comparing quotes based on varying coverage amounts and driver profiles from different carriers. Utah DMV was the source for the most recent license laws and insurance requirements.
About Mark Fitzpatrick
---
---