The Cheapest Motorcycle Insurance in Washington
For riders in Washington who are on a budget, a limited-liability policy is an option. Although it's more affordable, it also gives limited coverage. Liability-only, as the name implies, protects you against damages (injury or property) the other person incurs in the accident. If your bike sustains damages, these aren't covered. This is why it may not be the best option for most riders. An alternative is getting a full coverage policy. It contains all the coverages provided by liability-only and includes added protection through collision and comprehensive insurance.
A good rider profile with 50/100/25 coverage was used to determine cheap liability-only motorcycle insurance in Washington.
Cheapest Liability-Only Motorcycle Insurance Quotes in Washington
MoneyGeek compared prices between several carriers. Based on this study, the companies having the cheapest motorcycle insurance in Washington on average are:
Markel: $52 each year
Progressive: $75 each year
Markel's rate for motorcycle insurance in Washington is 56% cheaper than Harley-Davidson, which offers a liability-only policy for roughly $118 per year.
Average Annual Premium for Liability Coverage
Scroll for more
Cheapest Full Coverage Motorcycle Insurance Quotes in Washington
Beyond just having coverage for costs the other person sustains due to an accident you caused, riders also need protection for their injuries or damages to their motorcycle. A liability-only policy won't give you this, but a full coverage one will. Collision and comprehensive coverages help with expenses concerning bike damages, regardless of whether these are from another vehicle hitting you or non-collision-related incidents such as theft or vandalism. Riders who purchased their motorcycles through bank financing will most likely need motorcycle insurance in Washington with full coverage rather than liability-only.
A 50/100/25 coverage for a good rider inclusive of a $500 deductible for comprehension and liability-only was used for this analysis.
MoneyGeek evaluated a number of carriers offering full coverage policies and found that, on average, you can purchase cheap motorcycle insurance in Washington from the following:
Markel: $179 each year
Dairyland: $190 each year
You can save hundreds of dollars each year by comparing rates between carriers. Compared to Nationwide, which has a similar policy costing an average of $658 a year, Markel's is 72.8% more affordable.
Average Annual Premium for Comprehensive and Collision
Scroll for more
Compare Motorcycle Insurance Rates
Ensure you're getting the best rate for your motorcycle insurance. Compare quotes from the top insurance companies.
What Is the Average Motorcycle Insurance Cost in Washington?
Insurance providers offering motorcycle insurance in Washington base their rates on several things. Some factors affecting your quote are your age, riding experience and riding record. Details about your motorcycle, such as its year, make and model, are also factored in. MoneyGeek collected quotes from multiple motorcycle insurance companies in Washington to determine state averages.
On average, though, riders in Washington pay $288 per 12-month cycle for a full coverage policy. Monthly, this is roughly $24. It's approximately 21% or $76 cheaper compared to the national average of $364.
The average cost of liability-only motorcycle insurance in Washington is $91 for a 12-month cycle, or roughly less than $8 a month. This is $50 cheaper per year than the national average. Although it's considerably cheaper, it doesn't help with expenses if your bike gets damaged in a covered accident or if you sustain any injuries.
$50,000/$100,000 coverage limits for bodily injury, a $25,000 coverage limit for property damage and a $500 deductible for comprehensive and collision coverages were used to determine Washington averages.
Car Insurance Costs by Coverage Type
Scroll for more
Average 12-Month Cost in Washington

Average 12-Month National Cost
Compare Motorcycle Insurance Rates
Ensure you're getting the best rate for your motorcycle insurance. Compare quotes from the top insurance companies.
The Best Motorcycle Insurance Companies in Washington
Comparing motorcycle insurance providers based on financial strength, cost and product and service offerings, MoneyGeek conducted a study to identify which offered the best motorcycle insurance in Washington. The methodology section of this page details how these areas impact each company's overall score. The carrier that ranked first on MoneyGeek's list of the best motorcycle insurance companies in Washington is Markel.
The three companies that provide the best motorcycle insurance in Washington based on MoneyGeek's internal rating system are: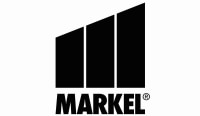 Geek Quick Take
Pros
Claims and payments can be made online
Multiple discount opportunities available
Has coverage for mechanical breakdown
Cons
No mobile app
Motorcycle policy cannot be bundled with others
Roadside assistance does not apply to ATVs and dirt bikes
More About Markel
Markel took the top spot in MoneyGeek's study, scoring 94 points out of a possible 100. A liability-only policy costs riders in Washington an average of $52 every year, while the rate for a full coverage policy is roughly $179 annually.
Known for its customizable insurance policies, Markel has been providing motorcycle insurance for more than four decades. In addition to the standard inclusions in a full coverage insurance policy, Washington riders can opt to add several coverages from Marke's product offerings. You can opt to get roadside assistance and trip coverage by adding $25 per vehicle for a 12-month cycle. Markel also offers rental reimbursement, which covers expenses from having to rent a bike if your motorcycle is unusable for more than a day because of an accident. Despite their affordable rates, Markel still has discounts to lower them further. Several discount programs focus on your safety. For example, you can get lower rates if you install theft-deterrent devices on your bike, such as a tracking system. Voluntarily completing a safety course also earns you a discounted rate.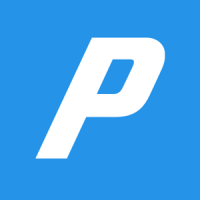 Geek Quick Take
Pros
Provides coverage for belongings carried on your bike
Multiple discounts offered
Unique coverages such as Disappearing Deductible
Cons
Coverage not available for mechanical breakdowns
Policy prices vary depending on your mode of purchase
Discounts vary by state
More About Progressive
Progressive comes in second in MoneyGeek's analysis with a total score of 91.25. You can purchase their liability-only coverage for an average of $75 yearly. Their full coverage policy costs an average of $242 per year.
Progressive is currently one of the largest insurance providers in the country. They offer several ways for you to get a discount. Simply getting a quote in advance already lowers your rate, even if it's just a day before your policy starts. Loyalty is also rewarded. For example, riders who decide to transfer insurers and get their motorcycle insurance from Progressive upon renewal can get a lower premium. Being part of HOG (Harley Owners Group) or USAA (United Services Automobile Association) also makes you eligible for a discount. Beyond just the number of discounts they offer, Progressive also has several coverages that you can add to your policy, such as Disappearing Deductible or Enhanced Injury Protection.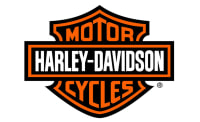 Geek Quick Take
Pros
Discounts available for military and law enforcement personnel
Has an extensive list of additional coverages
Insurance policy can be bundled with other services
Cons
Policies aren't available in all states
Coverage options vary per state
Not the cheapest option for liability-only or full coverage
More About Harley-Davidson
Harley-Davidson has a total score of 86.18 and grabs the third spot. They offer a liability-only policy for an average of $118 per year and a full-coverage policy for roughly $212 annually.
Harley-Davidson is one of the best-known brands in the motorcycle world, but not everyone is aware that they also provide insurance. Thanks to their expertise in motorcycles, they had their customers in mind when they thought up their menu of coverages and discounts. You can add vacation rental insurance, which gives a bike you rent from a licensed facility the same level of protection as your own. There is also an option that helps you with a passenger's medical expenses if you get into an accident. If you opt to keep Harley-Davidson as your motorcycle insurance carrier in Washington for more than a year, or if you choose to insure other bikes with them, they'll give you a lower rate.
How to Get a Motorcycle Insurance Quote in Washington
Insurers will ask for information when you request quotes online. Have the following details ready to get motorcycle insurance quotes in Washington hassle-free:
The year your motorcycle was manufactured, its make and model
How much riding experience you have and your riding record
The age of each person driving the motorcycle
Where you keep your bike
What coverage limits you prefer (more information on this is included below)
Compare Motorcycle Insurance Rates
Ensure you're getting the best rate for your motorcycle insurance. Compare quotes from the top insurance companies.
How Much Motorcycle Insurance Coverage Do You Need in Washington?
States have different insurance requirements. It's crucial to know the minimum coverage required in your state to ensure you're adequately covered. Riders in Washington are required to at least have the following liability coverages:
$25,000 per-person bodily injury liability
$50,000 per-accident bodily injury liability
$10,000 property damage liability
How Much Insurance Coverage Is Required in Washington?
The minimum requirement for motorcycle insurance in Washington is 25/50/10 coverage. This means that for each accident that occurs, there is up to $50,000 in bodily injury coverage with a $25,000 limit for a single individual. Should there be costs from damages to property, your policy provides coverage up to $10,000.
Do You Need Uninsured Motorist, Underinsured Motorist or PIP Coverage in Washington?
Washington laws on motorcycle insurance only require coverage for bodily injuries and property damages. Since Washington is a tort state, having Personal Insurance Protection (PIP) is not required. If you are not at fault in an accident, the other person will have to shoulder your medical expenses. If the other driver, however, does not have enough coverage, it might put you in a difficult situation. Opting for uninsured motorist and underinsured motorist coverage may be a good idea.
MONEYGEEK EXPERT TIP
It's recommended for riders in Washington to have coverage of 50/100/25, which already has increased limits compared to the minimum state requirements. However, MoneyGeek encourages extending coverage limits to 100/300/100 if possible since it adds a large amount of protection for a relatively small amount.
Frequently Asked Questions About Motorcycle Insurance in Washington
Since riders need to have motorcycle insurance in Washington, it's good to have as much information as possible regarding the requirements and your policy options. Below are the most commonly asked questions by motorcycle riders in the state.
Compare Motorcycle Insurance Rates
Ensure you're getting the best rate for your motorcycle insurance. Compare quotes from the top insurance companies.
Methodology
The results of this study were derived in different ways. The best insurance company in Washington was determined by evaluating carriers using premium costs, product and service offerings and financial strength data from AM Best. Each area contributed 60%, 30% and 10%, respectively, to a carrier's overall score. The most affordable insurance company was identified using various quotes collected from several providers. To ensure information is current and accurate, the data was sourced from Washington's Department of Motor Vehicles and the Office of the Insurance Commissioner.
About Mark Fitzpatrick
---
---