The Cheapest Motorcycle Insurance in Virginia
Although affordability is an important factor to consider when choosing an insurance policy for your motorcycle, it shouldn't be the only determining factor. Policies that have liability-only coverage are generally the most affordable option in Virginia but provide limited protection. It helps you pay for damages incurred by the other person, such as bodily injuries, but not against the cost of damages to yourself or your motorcycle. Full coverage policies, on the other hand, include collision and comprehensive insurance. These protect against collision and non-collision-related damages. For most riders, this is a better alternative.
For this study, MoneyGeek used the profile of a good rider in Virginia with a liability-only coverage of 50/100/25.
Cheapest Liability-Only Motorcycle Insurance Quotes in Virginia
Of the several providers offering liability-only coverage policies, the ones with the cheapest insurance for your motorcycle in Virginia on average are:
Progressive: $117 per year
GEICO: $120 per year
On the other end of the spectrum is Harley-Davidson, which offers a policy with similar coverages at $268 per year. Progressive's policy is 56.4% less expensive.
Average Annual Premium for Liability Coverage
Scroll for more
Cheapest Full Coverage Motorcycle Insurance Quotes in Virginia
While liability-only policies cover expenses from damages to other people, full coverage gives the same protection plus collision and comprehensive insurance. This helps you with costs if you get injured or if your motorcycle is damaged. Riders are better off getting full coverage since these do a much better job protecting your belongings. More than that, riders who purchase their bikes through bank financing and are making payments most likely need a full-coverage policy rather than liability-only.
Using a rider's profile with 50/100/25 coverage limits plus collision and comprehensive coverages with a $500 deductible, MoneyGeek evaluated several providers to find which ones offer the cheapest full coverage motorcycle insurance in Virginia. On average, these are:
Progressive: $258
GEICO: $294
Shopping around for motorcycle insurance quotes in Virginia gives you an idea of how wide the range is between carrier's rates. Nationwide offers the most expensive policy, which costs $644 a year. Progressive's policy is 60% cheaper.
Average Annual Premium for Comprehensive and Collision
Scroll for more
Compare Motorcycle Insurance Rates
Ensure you're getting the best rate for your motorcycle insurance. Compare quotes from the top insurance companies.
What Is the Average Motorcycle Insurance Cost in Virginia?
The cost of motorcycle insurance in Virginia is impacted by multiple factors. These can include motorcycle type, driver history, driver age, coverage amount, credit score and more. The monthly averages included are based on premiums collected by MoneyGeek from various insurers. Final rates, however, may vary since carriers factor in several elements when calculating motorcycle insurance rates in Virginia.
On average, a full-coverage policy for motorcycle insurance in Virginia costs $413 annually. This is $49 or 12% more than the national average.
For riders who choose a liability-only policy, it'll only cost $197 for a 12-month cycle, which is $56 more than the national average. Keep in mind that liability-only coverage does not offer as many protections as a full-coverage policy.
Virginia averages were calculated using a policy with $50,000/$100,000 coverage limits for bodily injury and $25,000 coverage limits for property damage. The full-coverage policy included collision and comprehensive coverage with $500 worth of deductibles, as well as the minimum limit for uninsured motorist and uninsured motorist coverage.
Car Insurance Costs by Coverage Type
Scroll for more
Average 12-Month Cost in Virginia

Average 12-Month National Cost
Compare Motorcycle Insurance Rates
Ensure you're getting the best rate for your motorcycle insurance. Compare quotes from the top insurance companies.
The Best Motorcycle Insurance Companies in Virginia
Different riders have different priorities when comparing motorcycle insurance quotes in Virginia. MoneyGeek's study used three areas to rank several insurance carriers in Virginia, including affordability, available products and services and the carrier's financial strength. Details of how each element led to the individual rankings are found in the methodology section of the page. The insurance company at the top of MoneyGeek's list is Progressive.
The top three companies offering the best motorcycle insurance in Virginia are: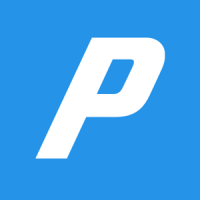 Geek Quick Take
Pros
Provides coverage for personal belongings
Multiple discounts available
Online tools and a mobile app
Cons
Discounts per state may vary
Coverages vary by state
Large Accident Forgiveness eligibility is limited
More About Progressive
With more than eight decades of experience, Progressive is one of the best-known companies offering motorcycle insurance in Virginia. The company scored 97 points out of a possible 100. A liability-only policy with Progressive in Virginia costs an average of $117 annually, while a full-coverage policy costs roughly $258 per year.
Understanding that riders in Virginia invest a lot of time and money in their bikes, Progressive offers several add-on coverages, such as their OEM (original equipment manufacturer) parts. This ensures your bike's parts, regardless of whether these are original or customized, are replaced with items of the same quality or better. Progressive also offers many opportunities to lower your rate. The insurer values safety, so you can get a discount by remaining accident and violation-free for three years. You can decrease your deductible by 25% every 12-month cycle if you don't make any claims. Even attending a state-approved safety course earns you a discount.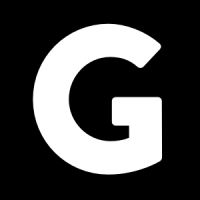 Geek Quick Take
Pros
Allows payments through a mobile app
Can be bundled with auto-insurance
Multiple discounts available
Cons
Does not offer many coverages on top of standard ones
Not all discounts are available in every state
Has a limited number of local offices
More About GEICO
GEICO is one of the largest insurance companies in the country. Among the carriers in Virginia evaluated by MoneyGeek, it comes out on top with a score of 88.64. On average, GEICO's full-coverage policy costs $294 per year, while their liability-only policy costs roughly $120 annually.
GEICO's coverages give you everything you require for your motorcycle insurance needs and more. Specialty coverages include accessories coverage, helmet coverage, emergency roadside assistance and more. You can lower your rate through several discounts offered by GEICO. Some focus on loyalty, such as transferring from a different carrier, insuring more than one bike with them or choosing to stay with Geico for the next 12-month cycle. Customer service is available 24/7.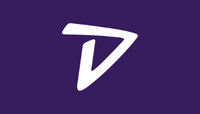 Geek Quick Take
Pros
Has 24/7 support for claims
Allows "high-risk" drivers to purchase insurance
Mobile app offered
Cons
Only offers policies in 37 states
Not the cheapest option for liability only or full coverage
Claims can only be reported by phone
More About Dairyland
Dairyland placed third in MoneyGeek's ratings, earning a score of 85.69 out of 100. While they don't have the cheapest motorcycle insurance in Virginia, their policies are affordable. Riders in Virginia pay $229 in a 12-month cycle for a liability-only policy. If you prefer to have more protection by purchasing a full coverage policy, you have to pay $336 per year.
Dairyland scored high in products and services due to the number of additional coverages you can purchase in Virginia on top of what's already in a standard one. If you regularly have someone riding with you, you can purchase medical coverage for injuries they sustain in an accident with Dairyland's Guest Passenger coverage. They also replace your bike if it's rendered a total loss after an accident as long your bike isn't older than three years. Additionally, there is an optional coverage that provides roadside assistance, which is toll-free and allows 24-hour towing services. Beyond that, Dairyland does offer options for discounts, giving policyholders opportunities to reduce their premiums.
How to Get a Motorcycle Insurance Quote in Virginia
Comparing quotes on motorcycle insurance in Virginia has multiple benefits. You can request quotes online with no difficulty by having the following information on hand:
Personal details such as your age and your address
Your riding experience and record
Your motorcycle's mileage
Your motorcycle's year, make and model
Preferred insurance coverages (details on these can be found below)
Compare Motorcycle Insurance Rates
Ensure you're getting the best rate for your motorcycle insurance. Compare quotes from the top insurance companies.
How Much Motorcycle Insurance Coverage Do You Need in Virginia?
Considered an at-fault state, being responsible for an accident in Virginia means you shoulder the costs of the other person's damages. Making sure you have adequate coverage protects you from spending out of your savings. Virginia law requires riders to have motorcycle insurance.
Proof of insurance is also needed when registering a bike. If the motorcycle is uninsured, you are required to pay a $500 uninsured motor vehicle fee to the DMV on top of the usual registration fees. It's important to note that this does not provide any coverage. If you get into an accident and are responsible, you will still be held personally liable.
At the very least, your motorcycle insurance policy in Virginia should include the following:
$25,000 per-person bodily injury liability
$50,000 per-accident bodily injury liability
$20,000 property damage liability
Uninsured motorist coverage
Underinsured motorist coverage
How Much Insurance Coverage Is Required in Virginia?
The minimum coverage required in Virginia is 25/50/20. It means that all accidents have bodily injury coverage up to $50,000, with each person having a limit of $25,000. Should there be property damage, the policy covers up to $20,000.
Do You Need Uninsured Motorist, Underinsured Motorist or PIP Coverage in Virginia?
Under Virginia law, uninsured and underinsured motorist coverages are required when getting motorcycle insurance. These help with damages from an accident caused by someone who isn't insured or doesn't have enough coverage.
MONEYGEEK EXPERT TIP
Most riders in Virginia would benefit from a full coverage policy with at least 50/100/25 coverage. MoneyGeek, however, recommends increasing your limits to 100/300/100. You get a substantial difference in protection by paying a small additional amount to your premium. Since uninsured motorist and underinsured motorist coverages are necessary for Virginia, their limits should match your policy.
Frequently Asked Questions About Motorcycle Insurance in Virginia
Riders in Virginia need to have insurance for their bikes. Comparing motorcycle insurance quotes helps you find the best policy that suits your needs. Here are questions most riders ask.
Compare Motorcycle Insurance Rates
Ensure you're getting the best rate for your motorcycle insurance. Compare quotes from the top insurance companies.
Methodology
The insurance carrier in Virginia that offers the most affordable policies was determined by comparing quotes with various coverage amounts and rider profiles. Asides from policy price (60%), availability of products and services (30%) and a carrier's financial stability as determined by AM Best (10%) were the factors used to identify the best motorcycle insurance in Virginia. Requirements for insurance and financial responsibility were based on data from Virginia's Department of Motor Vehicles.
About Mark Fitzpatrick
---
---