How to Find the Best Deals & Make the Most of Your Vacation
How to Find the Best Cruise
Last Updated: 5/14/2022
Advertising & Editorial Disclosure
Finding the best cruise ship and itinerary can be overwhelming, but it's well worth it to put in the time to create a dream trip that doesn't break the bank. You can easily shave some dollars off the final cost, but it'll take some research and planning. Get expert advice for saving money without skimping on things that'll make your cruise the best vacation possible, as well as cruising information specifically for:
How to Find the Best Cruise Deals
Tanner Callais, a cruise expert who runs the website Cruzely, says cruise lines are constantly offering different deals - something that can make finding the lowest fare overwhelming. So how can you sift through the offerings to find the best one?
"It's important to remember the cheapest deal isn't always the best value," says Colleen McDaniel, senior executive editor of Cruise Critic, the world's largest online cruise resource. She recommends searching for a cruise that fits all your vacation needs and not just your budget. "If the trip doesn't have the itinerary, perks or add-ons that you want, you won't be happy with the experience, regardless of the price you paid."
Keeping that in mind, here are some planning tips from our cruising experts:
1
Timing is everything
The dates you sail are the most important factor determining the price of your cruise, according to Callais. "Cruise prices are drastically cheaper when the kids are back at school," he notes. He recommends booking a trip in January or February to get the lowest prices and being flexible. "You'll see sharp spikes in fares during Spring Break and during the summer. If you can be flexible with your dates, you may be able to save hundreds of dollars," he says.
Similarly, try to schedule your cruise at the beginning or the end of a season. "Alaskan cruises can be much cheaper in May, during the shoulder season, but more expensive from June to mid-August, when demand is high," says McDaniel.
2
Plan ahead
Typically, you'll get a better value if you book as far in advance as possible. "Cruise lines generally offer the best value about a year or so in advance of your desired dates," says McDaniel. This is also when you'll have more choices and can take advantage of special, early-bird perks, such as cabin upgrades, beverage packages, unique shore excursions and, sometimes, even pre-cruise hotel stays.
3
But don't rule out last-minute deals
Though not as common as they used to be, you still might be able to find a good deal a month or two before departure. The ship is sailing one way or another, and from the cruise line's perspective, the more the merrier. To fill vacant slots, cruise lines may offer cheaper last-minute fares to entice impromptu travelers, but the trade-off is limited choice in cabin style and availability for restaurant, shore excursion and spa reservations, warns McDaniel.
4
Find a ship that has the activities you want - for free
Scout out the ships that offer the things you like to do for free. If you like playing basketball, find a ship with a court. If you don't want to throw off your exercise routine, find a ship that has a gym or offers classes for free. Every ship has a wide range of built-in entertainment options. This goes for kids' activities too. And parents, keep in mind that most ships offer lots of kids' programs for free, but they also have teen centers and video arcades that can eat up a week's pay quickly. Be sure most of the free activities are things your kids will actually enjoy so they won't beg you to spend money on something else.
Which Cruise Should You Choose?
One of the first questions you should ask yourself is what type of cruise you'll enjoy most. Are you most looking forward to the places you'll dock at along the way, or the 24/7 entertainment onboard? "For some people, it's all about the cruise line," says Callais. "For others, it's the scheduling or the cost. Still others care about the ship. The key is figuring out what is important to you and then searching for the deal that meets your criteria." Here are some popular types of cruises you may want to consider:
All-inclusive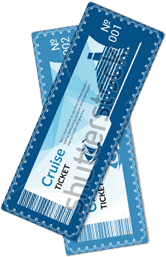 This is probably the most well-known cruise option. While it seems easier and probably less stressful to pay one cost up front for everything, keep in mind that "all-inclusive" doesn't mean you have unlimited, free access to everything the ship has to offer. In general, "all-inclusive" usually covers the cost of your cabin accommodations, meals in the main dining room(s), basic onboard entertainment and activities, and ship-shore-ship tendering transfers.
Examples of cruise lines:
Azamara ($$$)
Carnival ($)
Crystal ($$$$)
Oceania ($$$)
Regent Seven Seas ($$$$)
College cruise
Many cruise lines cater to college students on spring break. You can book directly or go through a company that specializes in booking and organizing these trips, like College Party Cruise. Check age limits - many cruise lines require a chaperone for passengers under 21. And make sure you are 21 if you want to drink alcohol. It's the legal limit on all U.S.-based ships. Gambling, however, is often allowed at age 18.
Examples of cruise lines:
Carnival ($)
Norwegian ($$)
Royal Caribbean ($$)
Family-friendly cruise
Family-friendly cruises usually start with a kids' club - and the best ones make this a place your kids want to hang out. Kid-friendly entertainment, game rooms, swimming pools, babysitting and family-oriented activities and events round out the picture. Of course, Disney excels at all of this, but Royal Caribbean, Norwegian and Carnival have all made an extra effort to attract and accommodate kids and families.
Examples of cruise lines:
Carnival ($)
Disney ($$$$)
Norwegian ($$)
Royal Caribbean ($$)
Kid-free cruise
If kids are a deal-breaker, there are a few lines - like Windstar, Oceana and Azamara - that offer adults-only cruises. They tend to be more expensive, but usually feature smaller ships, more personalized service and more culturally focused experiences like historical walking tours or wine tastings. Another option is to look for ships and itineraries that wouldn't appeal to families with kids - like river cruises, luxury ships, older ships with fewer kid-friendly activities and sophisticated destinations. Even if the cruise isn't entirely kid-free, you should at least be able to find a ship with adult-only areas. Carnival's Serenity Adult-Only Retreats and Royal Caribbean's The Solarium are two examples.
Examples of cruise lines:
Azamara ($$$)
Carnival ($)
Oceania ($$$)
Royal Caribbean International ($$$)
Viking ($$$)
Windstar ($$$)
LGBTQ+ friendly cruise
While LGBTQ+ travelers can choose any cruise line, there are some that cater exclusively to LGBTQ+ singles, couples and families looking for a completely accepting environment, LGBTQ entertainment and gay-friendly ports. Companies such as Atlantis, RSVP and Olivia are just some of the all-gay charters to choose from.
Examples of cruise lines:
Atlantis ($)
Olivia ($$$)
R Family ($$$)
RSVP ($$)
Luxury cruise
Sometimes all you really want is some serious R&R and pampering. For pure luxury (and a price tag that goes with it), check out all-inclusive cruises like Regent Seven Seas all-suite, all-balcony ships. Crystal Cruise's formal atmosphere takes you back to traditional cruising. The Paul Gaugin sails the waters of French Polynesia with a retractable water sports marina offering windsurf boards and kayaks. If those options are out of reach, check out the upgraded accommodations and services offered by mainstream cruise lines like Royal Caribbean and Norwegian.
Examples of cruise lines:
Crystal Cruise ($$$$)
Norwegian ($$)
Regent Paul Gaugin ($$$$)
Royal Caribbean ($$)
Seven Seas ($$$$)
On shore adventure and cultural cruises
While much of your time will be onboard the ship, that doesn't mean you can't have an adventure on land. Adventure-seekers may want to avoid Caribbean vacations and instead look for something less beachy - think South America or Southeast Asia. Look for cruises that offer several ports of call with classes and other opportunities to get off the ship and immerse yourself in the local culture (think local cooking classes, historical walking tours and so on). According to Fodor's, Regent Seven Seas offers free, unlimited shore excursions in each port.
Examples of cruise lines:
Azamara ($$$)
Oceania ($$$)
Regent Seven Seas ($$$$)
River cruise
River cruises are very popular among older adults seeking more cultural exposure. Popularized in Europe, you can now cruise the great rivers of the world, seeing American history on the banks of the mighty Mississippi and the ancient wonders along the Nile in Egypt. River cruises are generally on smaller ships with more personalized service and cost significantly more than large ocean liners.
Examples of cruise lines:
American Cruise Lines ($$$)
Crystal ($$$$)
Viking ($$$)
Seniors cruise
As you get older, vacation preferences are likely to change. With more and more seniors taking cruise vacations, many cruise lines have responded by offering trips exclusively for seniors or offering onboard programs and more diverse itineraries that better cater to older passengers.
Examples of cruise lines:
Alaska ($$$)
Crystal ($$$$)
Holland American Line ($$)
Princess ($$)
Singles/solo cruise
Just because you don't have a significant other doesn't mean you can't enjoy a cruise. Although some might choose a singles cruise hoping to meet that special someone, they're also a popular choice for people who just want to travel alone. Going solo gives you the freedom to do what you want, whenever you want. Solo travelers can also choose any cruise line, but some cater specifically to singles by offering single staterooms, solo travel programs, nightly mixers, happy hours and exceptional spa services.
Examples of cruise lines:
Holland American Line ($$)
Norwegian ($$)
Royal Caribbean ($$)
Themed cruise
Here's your chance to indulge your passions. There are hundreds of theme cruises, ranging from food to music to history. Are you a Soul Train fan? Comic book aficionado? Salsa queen? A little research will turn up a cruise tailor-made for your hobby, interest or political leaning, if that's important to you, and you'll be on the ship with others who share your enthusiasm. Keep in mind, however, that niche cruises tend to fill up early, so plan well in advance.
Examples of cruise lines:
Celebrity ($$)
Holland America ($$)
Norwegian ($$)
Princess Cruises ($$)
World cruise
Contrary to popular belief, cruises don't only make beachy stops. More and more travelers want to see the world and several cruise lines set sail for three or more months at a time to scratch this travel itch. World cruises are an increasingly popular option for older passengers who are able to take months off for travel (think, retirees), but they're also a great pick for anyone with wanderlust and enough savings. These journeys tend to be much more expensive since you'll circumnavigate the globe from west to east or vice versa, often stopping at 35+ ports in 20+ countries (the exact number depends on your itinerary and the cruise line), but you're in for a real treat with this once-in-a-lifetime experience.
Examples of cruise lines:
Cunard ($$$)
Oceania ($$$$)
Princess ($$$)
Viking ($$$$)
Other Considerations When Picking a Cruise
Getting there is half the fun, so be sure the ship you choose has the amenities you want. Here are some additional considerations:
Some cruises offer a wide variety of casual options, including buffets, which can appeal to less adventurous eaters. Others offer celebrity-inspired gourmet restaurants for an extra fee, but still less than you would expect to pay on land. If you're a foodie, make sure the restaurants on board appeal to you before booking your trip.

Examples of top ships:

Crystal ($$$$)
Silversea ($$$$)
Disney ($$$)

Whether you like Broadway shows, comedy or magic, you will find a wide range of free entertainment on every cruise. If you're looking forward to nightly entertainment, be sure to check out the offerings before choosing your ship. Disney's Dream and Fantasy ships get high ratings from passengers for their Broadway-style productions, while Carnival earns praise for its variety of music, theatrical and comedy shows. For more sophisticated shows and music, try Cunard.

Examples of top ships:

Carnival ($)
Cunard ($$$)
Disney ($$$)

If you're an extrovert, you likely won't spend much time in your cabin, and will be fine with an interior room with no windows. But if you're claustrophobic—or simply want a sanctuary away from crowded public spaces—it may be worth it to splurge on a balcony cabin. You can enjoy breakfast in bed and cocktail hour on the deck without having to fight for a seat. If you're traveling with family, Royal Caribbean offers some of the most spacious family staterooms. Carnival and Celebrity offer some of the larger interior cabins.

Examples of top ships

Carnival ($)
Celebrity ($$)
Royal Caribbean ($$)

You don't have to abandon your health regimen when you're on the water. Cruise ships are increasingly catering to fitness buffs. Norwegian is known for its fitness offerings, including Flywheel spin classes and Norwegian Fight Klub boxing classes. The Regal Princess offers a running/walk track with circuit training along the path. Silversea offers Wellness Expeditions that combine fitness classes, healthy meals, seminars and spa services for a health week at sea. Add to that ropes courses and zip lines on some ships, and you'll have plenty of options to keep you active.

Examples of top ships

Norwegian ($$)
Princess ($$)
Royal Caribbean ($$)
Silversea ($$$)
Estimating Cruise Costs
Most people focus on the ticket price when planning a cruise, but there are lots of additional costs you should factor in when budgeting for your vacation. "Cruise ships know that you decide whether to book a cruise based on the posted fare," says Russell Hannon, an ultra- economical travel expert at Breakthetravelbarrier.com. "This is why you are seeing a shift away from all-inclusive packages to 'base package fares' and upgrading occurs when you decide to splurge on excursions, fine dining, etc."
Here are some of the most important costs to factor in to your cruise planning:
There's no getting around taxes and fees. The government's cut covers fees for ports, U.S. Customs, tolls and security services. The specific amounts can vary significantly, but will likely be between 12 and 20 percent of your ticket price, depending on your destination and the length of the cruise.

Pre- and post-cruise travel

Most vacationers don't live in a town with a cruise port, so you'll need to get to and from your departure, which may involve airfare, hotel and transportation to the port. Even if you do live in a city with a port, you'll likely still have to think about gas and long-term parking fees or public transportation.

On the average week-long cruise, you will likely spend at least a few days docked in faraway ports, and most people choose to get off the ship and explore. Cruise ships offer a variety of excursions, which can cost as little as $25 for a walking tour to the local market to over $500 for a helicopter tour to Alaskan glaciers.

Most cruise lines in the U.S. automatically add a gratuity of about $12 to $16 per person per day to your final bill, which they distribute among the cruise staff. Technically, you can opt out of this charge, but the cruise staff depends on these tips to round out their earnings. You should also budget for additional "on-the-spot" tips for things like fine dining, drinks, spa treatments and housekeeping. Cruise staff usually go above and beyond to make sure you're enjoying your vacation, and it won't be a budget-buster to give a little extra if you've earmarked it ahead of time.

On average, about a quarter of the cost of your cruise comes in the form of onboard spending, according to an analysis by Cruise Market Watch. Even an all-inclusive cruise will have plenty of additional options for an extra cost. The casino, bar, spa, gift shop, classes and gourmet dining are enticing, and costs can add up quickly.

Wi-Fi is notoriously slow and expensive on cruise ships. If you can live without it, that's your best bet. If not, more and more cruise ships are investing in satellite service at sea and now offer Wi-Fi packages. Carnival, for example, offers three Wi-Fi packages ranging from $5 to $25 per day.
Sample Costs
Costs vary depending on the ship you choose, but the sampling below gives you an idea of some of the charges you may encounter on three popular cruise lines:
| Item | Princess | Royal Caribbean | Disney |
| --- | --- | --- | --- |
| Typical cocktail | $8.95 | $11 | $7.50 |
| Yoga/Pilates class | $30 for 3 classes | $12 per class | $12 per class |
| All-inclusive beverages | $56.35/ person/day | $55/ person/day | N/A |
| 50-minute massage | $159 | $89 and up | $118 |
| Wi-Fi | $69 for 120 minutes | $15/device/ day | $0.35 per MB |
| Gratuities | $13.50/ person/day | $13.50/ person/day | $12/ person/day |
| Specialty dining | $25 per guest at Sabatini's | $25 per guest Samba Grill | $30 per guest at Palo |
Note: These are sample prices. Actual prices may vary from ship to ship.
Special Accommodations for Passengers with Disabilities
The Americans with Disabilities Act (ADA) covers cruise ships, but its implementation has been uneven. "While all cruise ships, even foreign-flagged ones, sailing in U.S. waters should be ADA compliant, the lack of specific regulations and standards to address cruise ships means some cruise lines do more than others," notes McDaniel. She notes that Royal Caribbean, Celebrity and Disney all have ships that take special care to accommodate passengers with disabilities or mobility limitations.
Many older ships have been retrofitted to meet ADA requirements, but newer ships are usually better since they have been specifically designed to make all rooms accessible to everyone. It's a good idea to call and speak to a representative about your specific concerns, but in general, here are some things to look out for when planning your cruise:
Accessible cabins
All ships offer accessible cabins, but not all are created equally. Most accessible cabins have wider cabin doors, roll-in showers and grab bars. But some go even further, offering more spacious cabins and automatic cabin doors that open with the push of a button.

Accessible public areas
Look for lifts for pools and hot tubs, lower tables at the casino, automatic doors in public areas and restrooms and wheelchair access to theaters and other entertainment venues.

Accessible excursions
Consider the ports you want to visit. "If a tender boat between the cruise ship and port is required, this process might be difficult for those with mobility issues," warns McDaniel. Instead, she recommends looking for itineraries that offer ports with piers. Also consider the infrastructure of the destination you're visiting. "Bigger cities and bigger ports likely have better streets and sidewalks for people with mobility concerns," notes McDaniel.
Pro Tips for First-Time Cruisers
You've clicked the "Book Now" button and are ready to go. Here are a few tips for first-time cruisers to make the experience as smooth as possible:
1
Get your travel documents in order
If you are on a closed-loop cruise departing and arriving to the same port in the U.S., you do not need a passport, according to U.S. Customs and Border Protection, although you will need a birth certificate and a valid government-issued photo ID. If you depart and arrive at different ports in the U.S., you'll need a passport. Also, even on closed-loop cruises, foreign ports you visit along the way may require a passport. You should also check the visa requirements of any destinations on your itinerary. If you don't have the necessary documents, you could be forced to remain on the ship during port visits.
2
Know what to pack
What you pack will depend partly on where you're traveling and the type of cruise, but here are a couple tips for everyone:
Pack everything you need for day one in your carry-on. It often takes hours for your luggage to arrive in your room, so you'll have to make do with what you have on your person. Also, if you take medications you can't miss, keep a few days' worth with you in case there's a delay with your luggage.
Use a collapsible suitcase. Staterooms are tiny, so you don't want your giant suitcase taking up precious space. A collapsible suitcase can go under the bed after you unpack.
3
Plan your excursions ahead of time
"Going through the cruise line is the easiest since operators are vetted by the lines, but it's also the most expensive option," says McDaniel. But, she adds, with research, travelers can arrange their own excursions through local tour operators. Russell Hannon suggests checking out ToursByLocals for an insider experience. Cruise and travel forums are another great way to find off-the-beaten-path experiences from fellow travelers.
4
Research ports in advance of your cruise
You may decide you just want to explore the town on your own. If that's the case, McDaniel recommends you research the ports on your itinerary ahead of time so that you aren't overwhelmed when you disembark. "With some thorough research into your ports of call, you can find some really special experiences for a significant discount over line-sponsored excursions," she says. Hannon agrees. "In major port cities, you can find 2-for-1 coupons and discounts up to 40 percent off using e-coupon sites like Travelzoo, Groupon and LivingSocial," suggests Hannon.
5
Prepare for the worst
If you think you might get seasick, consider going to see your doctor for prescription medication (like Promethazine or a Transderm Scop patch) at home before departure. There is an onboard doctor, but it'll cost you. Over-the-counter solutions, such as Dramamine or acupressure wristbands, can be a cruiser's best friend in choppy waters.
6
Stay on top of your expenses
Avoid sticker shock at the end of the cruise when it's too late. Most cruise lines let you check your tab during the cruise, either at the purser's desk, on kiosks in lobbies or on the TV in your room. Hannon suggests creating a daily budget and/or limiting yourself to a set number of non-inclusive options. "For example, before you depart, make an agreement with yourself not to spend more than $150 in total upgrades, or set a limit of 2-3 upgrades."
7
Don't skimp on tips
"Tipping is one area where you shouldn't try to skimp," says Callais. "The cruise line crews work insane hours for relatively little pay." Going into your cruise with the mindset that you'll be paying quite a bit for tips can help you relax and enjoy the exceptional service offered to you.
8
Plan your specialty meals
If you plan to eat at the ship's specialty restaurants, book your reservations before leaving home, or within the first day or two after you board. The best restaurants tend to fill up quickly.
9
Look for onboard credits
Cruise lines seeking your business will often offer onboard credit that you can use to cover anything from spa treatments to gourmet dinners. The best deals could save you hundreds of dollars.
Maximizing Family Fun
Let's face it, when you're on a family vacation, you're only as happy as your children. Make sure you take them into consideration when planning your vacation. Cruises are full of fun activities for kids, and can be a very budget-friendly vacation for the family. "If you're all staying in the same room, then the cost per additional passenger is significantly lower," notes Callais. "For example, Carnival has a 7-day cruise from Galveston that runs $439 per person for the first two travelers. The third person costs just $179." Here are some additional tips to help you maximize family fun:
On day 1, take your kids to the kids/teens club to get acquainted with what's available. This is also an ideal way for them to meet other kids they can hang out with during the trip. With luck, they'll be begging to return the next day.

What you find fun and what your kids find fun can be vastly different. Encourage your kids to try something new, but let them choose some activities on their own too. A history walking tour in one port can be balanced by a day at the beach the next.

Don't fight the inevitable

It might strike you as a waste of time to spend a cruise watching TV or video games, but most kids love these activities. Let them know up front that they can do some of this, just not the whole time. Give them a time limit and a budget and make sure to book a cruise that offers plenty of kid-friendly options that they'll actually enjoy.

Set aside some adults-only time

Cruises are a great way for adults to be together without having to worry about the kids. If your children are old enough and don't require constant supervision, they can hit the kids club while the grown-ups enjoy a cocktail, massage or gourmet meal together. There are also babysitting services to give you a much-needed break.
Seniors and Cruising
Cruising is a popular vacation choice for seniors. It takes much of the hassle out of vacation planning and logistics, and offers adventure without sacrificing comfort. Seniors also have an advantage because they're not tied to the school calendar, and the best deals are when school's in session. If you are 55 or older, be sure to ask for a senior discount. Many cruise lines offer a five percent discount - or more - to seniors, with the potential for even more savings if you're an AARP member. Some things seniors may want to pay special attention to when planning a cruise include:
Itineraries
You may want to look for itineraries that go beyond your basic beach vacation. There are plenty of cruises tailored to specialized interests, whether it's a World War II-themed cruise to Europe or a tour of famous courses for golf enthusiasts.

Enrichment opportunities
While drinking and partying may be enough for 21 and over students and young adults, older passengers may want more out of their onboard experience. How will you stay busy while on the ship? Are there seminars, lectures, bridge groups or other activities that appeal to you? Consider finding a themed cruise that involves an interest or passion of yours.

Health facilities
Fresh air, sunshine and sea spray may be a recipe for good health, but everyone gets sick sometimes. All ships will have a doctor on board, but if you have specific health concerns or a medical condition that may require special attention, be sure to talk with the cruise line ahead of time.

Mobility
Seniors with mobility issues will want to consider the accessibility of the ships they are considering, as well as the number and variety of activities that can be enjoyed despite physical limitations.
About the Author
---
---