Insurance 101: Definition, Components and Benefits
Insurance policies offer a helpful solution to safeguarding your assets. Learning key insurance terms and coverage types can help you navigate its processes.
Advertising & Editorial Disclosure
Last Updated: 8/24/2023
What Is Insurance?
Simply put, the definition of insurance is a contract between an individual (known as the "policyholder") and an insurance company. In this contract, the insurance company, or carrier, agrees to provide the insured individual (or individuals) named on the policy with a certain amount of financial reimbursement after a covered loss. The insured's reimbursement amount will depend on their policy's terms, coverage limits and more.
Insurance can help you safeguard your assets in many different areas and help protect your property, family, business and even your reputation. Having an insurance policy can help you recover after what would've otherwise been a huge financial loss.
Insurance can allow you to rebuild the destroyed property, replace stolen property, pay for lawsuit costs and much more. Only the disasters or "perils" listed on your insurance policy will be eligible for reimbursement from a claim. Learn more about how insurance works, some key terminology, commonly purchased policies and our experts' insights on what to look for in an insurance company.
Loading...
How Does Insurance Work?
Your insurance coverage will be active for as long as your policy is in effect, which is often referred to as the policy term. With your contract's term, if you endure a loss that's listed on your policy, you can file a claim with your insurance company to request reimbursement.
For example, the insurance company would investigate your claim if you experienced a fire in your home that destroyed your couch, half of your living room and its contents. The investigation often involves sending an adjuster to visit your property and assess the damage and incident in person. Depending on your insurance company's decision, you may receive reimbursement for your claim, which could help you replace your couch and other items and get the damage to your living room repaired.
Before being reimbursed, however, you'd first pay your policy's deductible amount — which may be a percentage of the total value of what you're insuring or a specific dollar amount, such as $500 — out of your pocket. You're responsible for covering the deductible for each claim you make.
The reimbursement you receive for a successful claim depends on your policy's coverage limits. Each category of your coverage, such as property or dwelling, comes with its limit for the maximum amount of reimbursement you can receive after a disaster. If the damage to your property (or other) exceeds your policy's coverage limits, you may have to cover the remainder of the damage out of your pocket.
Common Components of Insurance
Insurance comes with a lot of jargon, and understanding its technical language can help you better understand your coverage and what's included in your policy. Familiarize yourself with the following definitions of standard insurance terms like deductible, premium and exclusions, so you won't be left scratching your head when reviewing your policy or trying to file a claim.
| Insurance Component | Description |
| --- | --- |
| Premiums | The premium for your insurance coverage is the amount you pay for your policy, which can be monthly or annually. Your policy's premium amount is set by the insurance company based on what you're insuring, how much risk it carries, any discounts you have and more. |
| Deductibles | The deductible for your insurance coverage is the amount you're responsible for paying out of your pocket before receiving any reimbursement for a covered loss. Deductibles must be paid on a per-claims basis and can be a set dollar amount or a percentage of your overall coverage. |
| Conditions | The conditions section of your policy outlines the requirements you must satisfy to receive coverage for a loss. For example, an insurance policy only covers certain types of losses if the incident is considered "sudden and accidental." If you don't meet your policy's conditions, the carrier may deny your claim. |
| Exclusions | The exclusions section of your insurance policy outlines what types of disasters and losses aren't covered by your insurer. For example, home insurance policies typically exclude routine maintenance costs for your home, as insurers consider them the homeowner's responsibility. |
| Insuring Agreement | The insuring agreement is your insurance company's outline of promises detailing how they'll protect you and provide coverage and reimbursement in exchange for you continuing to pay the policy's premiums on time. |
| Policy Limit | The policy limit is the maximum reimbursement amount your insurance company will pay out after a covered loss. Your policy limits can be different in each coverage category. For instance, you may have a specific coverage limit for your home's contents and a different one for your home's structure. |
Reducing Your Financial Risk
The primary benefit of insurance is to reduce financial risk. You can buy an insurance policy to mitigate risk in just about any category you can imagine. Here are just a few common forms of insurance and how they benefit the insured.
Example 1: Life Insurance Policy & Financial Benefits for Your Spouse

If you want your spouse to receive an inheritance from your estate to help pay for their living expenses after you pass, you can arrange for a life insurance policy to make them your beneficiary and receive the death benefit. Additionally, you can arrange for your life insurance to set money aside for children (or other dependents) or to donate to a charity in your name after you pass.

Example 2: Car Insurance & Getting Financial Reimbursement

With collision car insurance, you can receive financial reimbursement from your car insurance company for the physical damage to your vehicle after an accident. Bodily injury liability car insurance can reimburse for injuries you cause to others in an accident or otherwise with your car. Property damage liability coverage can reimburse for damage to others' property, such as fences or mailboxes, that you inflict with your vehicle. You'll have to pay your deductible amount out of pocket before receiving reimbursement for a claim.

Example 3: Home Insurance & Reimbursements for Repairs & Damaged Personal Property

After a covered disaster like vandalism or a fire, your home insurance can provide reimbursement for the repair or rebuilding of your home's structure as well as the replacement of any damaged or destroyed personal property within the home (known as "contents"), up to your policy's limits in each category. You'll have to pay your deductible amount out of pocket before receiving reimbursement for a claim.

Example 4: Health Insurance & Covering Expenses

If you get sick and need to go to the doctor, your health insurance can help cover part or all of the expenses from your visit and often part or all of any medications. Your health insurance policy's terms will determine if your coverage pays for a certain percentage of your expenses or a specific dollar amount. If your health insurance comes with a deductible, you'll have to meet this amount out of your pocket before receiving any reimbursement.
Common Insurance Policies
Though insurance is available for almost anything under the sun, certain types of coverage are more popular than others. Common areas where people buy insurance are for their homes or other property, cars, special vehicles, assets (life), health and medical expenses and pets. Here's a quick look at how some of the most common types of insurance function and who benefits from them.
Home Insurance
Home insurance offers reimbursement after damage to your property. This coverage is purchased by folks who own their homes outright. Home insurance covers many threats to your home and personal property, such as fire damage, lightning strikes, vandalism, falling objects, snow damage, certain types of water damage and much more. Home insurance typically covers your home's structure (also called the "dwelling"), your personal property like clothing and electronics, your personal liability if you injure a third party or damage a third party's property and additional living expenses if you must stay at a hotel or other temporary residence while your home is under repair for a covered disaster. This coverage is often made mandatory by mortgage lenders.
Auto Insurance
Car insurance offers reimbursement for accidents or other types of vehicle-related incidents, depending on the types of coverage you select. At least some car insurance is required in every state, but the exact required coverages vary by location. Anyone who owns a vehicle is required by state law to at least buy the minimum mandatory coverage. This can include property damage liability, bodily injury liability, uninsured motorist coverage (that covers your losses if you get into an accident with an uninsured driver), personal injury protection (that covers your injuries or injuries to your passengers in an accident that you caused) and more. Car insurance can protect your vehicle against physical damage and protect you against lawsuits if you cause an accident or injure someone else with your car.
Motorcycle Insurance
Motorcycle insurance works very similarly to car insurance. However, the minimum motorcycle insurance coverage required in most states is only liability: bodily injury liability and property damage liability. Other forms of coverage, such as collision and comprehensive, are often optional. Comprehensive coverage for motorcycles, similar to how it operates under car insurance, can protect your motorcycle against threats other than collision, including fire damage, theft and vandalism. No matter where you live, motorcycle insurance is often mandatory for all who own a motorcycle.
Life Insurance
Life insurance provides a payout (known as the "death benefit") to a chosen person (known as the "beneficiary") at the time of your death. This coverage is purchased by a wide range of folks, including adults who want to protect the financial future of their spouse or dependents. However, even those without dependents may purchase life insurance to be able to donate to a charity or other organization after they pass. Life insurance is also commonly purchased to cover end-of-life expenses, such as funeral costs or remaining mortgage. This coverage is optional and not required by law.
Health Insurance
Health insurance provides reimbursement for medical expenses, including doctor visits, prescription medications and other covered expenses. A few select states currently require health insurance by law, including California, Massachusetts, New Jersey, Rhode Island, Vermont and Washington D.C. Folks in these areas may face state penalties if they don't purchase health insurance (excluding Vermont). Still, coverage is no longer mandatory at a federal level. Many individuals purchase health insurance, including those who require frequent doctor or hospital visits, have ongoing medical expenses, and need expensive prescriptions or regular procedures.
Renters Insurance
Renters insurance provides similar protection to home insurance, but policies are designed for and purchased by folks who rent their homes. Renters insurance covers many of the same disasters home insurance does, including fire damage, vandalism, theft and lawsuits against you for bodily injury or personal property damage to others. In contrast to home insurance, renters insurance focuses on protecting your personal property since you don't own your home's dwelling. This coverage is often made mandatory by the company you rent the apartment or house from before your lease can be approved.
Pet Insurance
Pet insurance operates similarly to how health insurance works for humans and is often purchased by folks who have pets that may require frequent, expensive veterinary trips or medications. Coverage is available at three different levels, and basic coverage can protect against accidental injuries, poisonings and sickness. Comprehensive pet insurance provides more in-depth coverage for emergencies, vet office visits, tests, X-rays and prescription medications. Pet Well Care protection is also available and includes reimbursement for preventive care like flea and heartworm treatments and vaccinations. Pet insurance is optional and not a required type of coverage.
Insurance FAQ
Insurance is a vital asset for many folks who want to adequately protect their property, health, vehicles, pets or other aspects of their lives. But insurance also comes with specific jargon and concepts that many individuals may find confusing at first. MoneyGeek answered some of the most common insurance questions below to help clarify this important topic.
Expert Insights
MoneyGeek spoke with industry leaders and academics to provide insight on insurance and what to look for when selecting your coverage and carrier. By reviewing their answers, you can learn more about what's important in an insurance policy and company.
What should be key considerations for people buying insurance policies?

What should people look for when choosing insurance providers?
Kyle Dodrill, CFP®
Investment Advisor at at Deschutes Investment Consulting LLC
Nick Schrader
Insurance Agent at Texas General Insurance
Steve Wilson
Founder of Bankdash
Related Content
There's more to insurance than premiums and deductibles. Learn more about insurance policy types, coverage options and tips for managing your policies in the references below.
About Chris Lacagnina
---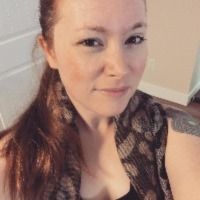 ---