best
renters insurance
Winston-Salem
2023
The Cheapest and Best Renters Insurance in Winston-Salem
The Companies With the Cheapest Renters Insurance in Winston-Salem
Renters in Winston-Salem should carefully consider the cost of renters insurance since most insurance companies offer similar core coverage types. Comparing renters insurance quotes from different companies will help you find the best deal. According to MoneyGeek's analysis, the following are the cheapest renters insurance companies in Winston-Salem:
State Farm: $82 per year
USAA: $84 per year
Because all of USAA's policies compensate for items at replacement cost and cover flood and earthquake damage, its policyholders receive even more value for their money.
This study's rates reflect insurance with $20,000 in personal property coverage, $100,000 in liability coverage and a $500 deductible. However, your actual rate can vary and will depend on several considerations. In the table below, you can see how various factors can affect the price of personal property coverage. Renters outside of Winston-Salem, North Carolina, can compare renters insurance across the entire state, as well.
Average Annual Rates for Personal Property Insurance
Personal Property Coverage:
Scroll for more
Compare Renters Insurance Rates
Ensure you're getting the best rate for your renters insurance. Compare quotes from the top insurance companies.
What Are the Best Renters Insurance Companies in Winston-Salem?
MoneyGeek also evaluated the best renters insurance companies in Winston-Salem, naming the following companies as the best overall:
Best Overall: USAA (only serves current and former military personnel)
Runner-up: State Farm
MoneyGeek calculated its final scores through a unique rating system that considers companies' affordability, J.D. Power customer satisfaction ratings and AM Best financial stability scores. In addition, MoneyGeek's research revealed that some companies offer unique coverages that are not available with other providers.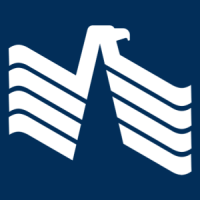 Geek Quick Take
USAA is our top choice since it excelled in every category, including a perfect five out of five in customer satisfaction. However, the company's policies are restricted to military personnel and their families.
More About USAA
USAA is always one of the cheapest insurance companies in the United States, and it offers unique coverages to its policyholders. In contrast to plans from other companies, USAA's renters insurance covers damage caused by floods and earthquakes. All USAA plans pay out at the cost of replacement, so you get items of the same quality in place of the originals.
Read MoneyGeek's USAA renters Insurance Review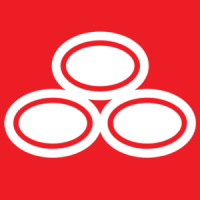 Geek Quick Take
With its scores across categories, including a perfect score for customer satisfaction, State Farm is the best alternative for renters who do not qualify for USAA's policies.
More About State Farm
State Farm frequently ranks among the nation's most affordable renters insurance providers. For an additional $25 per year, you can add identity restoration coverage to your insurance to protect yourself against any losses incurred due to identity theft. State Farm makes it simple to increase limits for expensive items when requesting an insurance quotation.
Read MoneyGeek's State Farm renters Insurance Review
The Average Cost of Renters Insurance in Winston-Salem for 2023
renters insurance is equal to the average.
The average cost of renters insurance in Winston-Salem is around $98 per year or about $8 per month. The national average is $159 per year, which is $61 higher.
What Factors Impact Renters Insurance Costs in Winston-Salem?
Renters insurance costs in Winston-Salem are affected by multiple considerations, but the following factors have the most significant impact:
Personal property coverage amount. This is the most important factor. Your premium increases with coverage. To avoid paying more than necessary, you should create a household inventory and evaluate the actual value of your possessions.
Location within a city. The ZIP code is significant since rates are greater in areas where there is a high crime rate, wildfire damage and extreme weather. Crime rates, on the other hand, only have a negligible impact on costs.
Deductible. Before receiving reimbursement, all deductibles must be paid in full. In the long term, having a higher deductible can save you money. Plans with lower deductibles are more expensive — in the case of a claim, your insurance company will have to pay more in coverage.
ACV vs. RCV. ACV insurance considers the depreciation of your assets over time, resulting in less coverage for older items. If you have RCV coverage, however, you will be paid for a comparable, brand-new replacement item. ACV insurance is less expensive since claims payouts are lower. RCV plans are expensive, but they also provide bigger claim payouts.
Liability coverage amount. Your renters insurance rate may be affected by the level of liability coverage you choose. The standard limit for liability coverage is $100,000, but you have the option to increase your limit by thousands for just a few more dollars each year.
Calculate How Much Renters Insurance You Need
Does My Winston-Salem Neighborhood Impact Cost of Renters Insurance?
The cost of renters insurance in Winston-Salem is not significantly affected by where you live, unlike other forms of insurance. MoneyGeek's research found that location influences monthly rental insurance costs only by a few dollars.
Understanding Renters Insurance in Winston-Salem
In Winston-Salem, you may not be required by law to get renters insurance. To prevent loss or damage to your property due to theft or natural disasters, MoneyGeek recommends obtaining enough insurance coverage. In addition, while renting out their house, some landlords may require it.
What Does Renters Insurance Cover in Winston-Salem?
Individuals looking for renters insurance in Winston-Salem, North Carolina, should make sure their policies cover everything they need. It's a wise decision to save money while insuring against theft and other unforeseen events.
Because fire and water damage can occur anywhere, Winston-Salem's renters can obtain supplemental insurance to protect their rented homes and apartments from these hazards. As a general rule, renters insurance policies in Winston-Salem are designed to cover the following risks:
Personal property coverage: Following a fire, theft, vandalism, electrical failure, plumbing problems or damage caused by the weather, your personal property will be covered by this insurance.
Additional living expenses: This coverage will pay for temporary accommodation if your rental apartment becomes uninhabitable due to a covered risk.
Liability insurance: Having liability insurance will cover you if an accident on your rental property results in damage or injury to a third party. This coverage takes care of the legal fees and other associated court expenses.
Medical payments coverage: Your rental property's medical payments coverage can pay for the medical costs of anyone who is hurt at the location, regardless of who was at fault.
What Is Not Covered by Renters Insurance in Winston-Salem?
In Winston-Salem, renters insurance covers your personal belongings but not the building itself. The building structure is the responsibility of the owner and may be covered by homeowners insurance. Still, you might want to get additional insurance to make sure that your personal property and your rental home are properly covered.
Water damage, for example, is covered by some renters insurance policies. However, most standard plans do not cover water damage from floods. The National Flood Insurance Program offers flood insurance to cover the expenses relating to flood damages.
In addition, most renters insurance plans exclude your roommates' items, vehicle damage, earthquake damages, jewelry and valuables that exceed your renters insurance policy limitations. It's important to keep in mind that no two insurance plans are created equal — carefully read your policy statement before making a final decision on your purchase.
Frequently Asked Questions About Renters Insurance in Winston-Salem
You should look for an affordable renters insurance company that has a reputation for strong customer service. Here are some answers to common questions regarding Winston-Salem renters insurance:
Renters Insurance in Winston-Salem Analysis: Methodology
MoneyGeek analyzed hundreds of renters insurance quotes in Winston-Salem to help you find cheap renters insurance. We ranked the best renters insurance rankings by using data from J.D. Power, AM Best, and our affordability metrics, which MoneyGeek derives from a comprehensive analysis of quotes provided by Quadrant.
About Mark Fitzpatrick
---
---