best
renters insurance
St. Petersburg
2023
The Cheapest and Best Renters Insurance in St. Petersburg


The Companies With the Cheapest Renters Insurance in St. Petersburg
In St. Petersburg, most renters insurance companies offer the same core coverages, making cost an important factor to consider when shopping around. Comparing insurance quotes from different providers is a good way to get the lowest rates.
MoneyGeek analyzed renters insurance providers in St. Petersburg and found that the following have the cheapest policies:
Allstate: $88 per year
Travelers: $100 per year
The quotes in our study are for policies with a limit of $20,000 in personal property coverage and $100,000 in liability coverage. They also come with a $500 deductible. The table below shows how prices change based on coverage limits.
If you're renting outside of St. Petersburg, MoneyGeek also compared renters insurance rates in Florida.
Average Annual Rates for Personal Property Insurance
Personal Property Coverage:
Scroll for more
Compare Renters Insurance Rates
Ensure you're getting the best rate for your renters insurance. Compare quotes from the top insurance companies.
What Are the Best Renters Insurance Companies in St. Petersburg?
MoneyGeek's analysis found that the top renters insurance providers in St. Petersburg are:
Best Overall: Allstate
Runner-up: Travelers
In ranking the city's best renters insurance companies, our team used quotes from various companies, customer satisfaction ratings from J.D. Power and financial stability insights from AM Best. Allstate and Travelers scored the highest, and we also found that they offer unique add-on endorsements.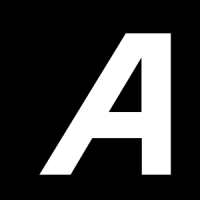 Geek Quick Take
Our top pick in St. Petersburg is Allstate, with excellent affordability and customer satisfaction scores. The company offers renters identity protection coverage, a rare add-on.
More About Allstate
Allstate policyholders can add unique optional coverages to their renters policy. The company offers identity protection coverage, which monitors the renter's digital footprint and pays for identity theft-related expenses. Additionally, although Allstate's standard policy doesn't cover flood damage, it offers a separate flood insurance policy. Allstate also allows renters to waive off-premises theft coverage to lower premium prices.
Read MoneyGeek's Allstate renters Insurance Review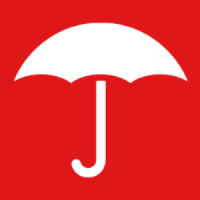 Geek Quick Take
With an excellent score in affordability, Travelers is our runner-up in St. Petersburg. The company offers discounts for policyholders who bundle renters with car insurance policies.
More About Travelers
Renters in St. Petersburg can get unique features on their Travelers insurance policy. Notably, the company offers replacement cost coverage as an add-on, an endorsement that ensures items will be replaced with new ones of comparable quality. Renters can also get up to a 5% discount on rates by bundling their renters and car insurance policies.
Read MoneyGeek's Travelers renters Insurance Review
The Average Cost of Renters Insurance in St. Petersburg for 2023
renters insurance is equal to the average.
Renters in St. Petersburg pay approximately $101 per year for renters insurance, which is $58 less than the national average of $159 per year.
What Factors Impact Renters Insurance Costs in St. Petersburg?
Renters insurance companies use several factors to determine your premium prices, and the following have the most impact on your rates:
Personal property coverage amount. The coverage you choose significantly affects the cost of your renters insurance, so this is one of the most important factors to consider when getting a policy.
Location within a city. Your location in St. Petersburg also influences your premium prices. For example, if your neighborhood has a high crime rate, you'll have slightly more expensive rates than folks in other areas.
Deductible. This is the amount you need to pay before the insurance company reimburses your claim. A policy with a high deductible amount is cheaper, but if you file a claim, you pay more out of pocket. On the other hand, a policy with a low deductible amount is more expensive but comes with fewer out-of-pocket expenses.
ACV vs. RCV. Your reimbursement may be based either on your item's actual cash value (ACV) or replacement cost value (RCV). ACV policies pay less as they consider your item's depreciation, but they are cheaper. Meanwhile, RCV policies are more expensive but pay for purchasing new items of the same quality.
Liability coverage amount. The liability coverage amount you choose has little effect on your premium prices. You can add thousands of coverage for only a few dollars per year.
Calculate How Much Renters Insurance You Need
Does My St. Petersburg Neighborhood Impact Cost of Renters Insurance?
The location of your neighborhood in St. Petersburg does not significantly affect your renters insurance rates. MoneyGeek's research found that your address only impacts your premium prices by a few dollars per month.
Understanding Renters Insurance in St. Petersburg
Buying renters insurance is not legally required in St. Petersburg, but landlords may ask for it. Regardless, MoneyGeek strongly recommends that renters in the city get insurance as a low-cost way to protect their assets.
What Does Renters Insurance Cover in St. Petersburg?
Understanding what your renters insurance covers is necessary to ensure your belongings are adequately protected.
First, renters insurance is an affordable way to protect yourself from financial damages in case of theft. Based on data from the FBI, there were 2,917 incidents of property crime per 100,000 residents in St. Petersburg in 2019, which is 54% higher than the national average.
If you rent an apartment or home, getting renters insurance is a good idea. Beyond theft, a renters policy will pay for expenses caused by fire and water damage, except flooding.
Typically, renters insurance companies in St. Petersburg offer the following coverage:
Personal property coverage: Reimburses the cost of replacing or repairing your items in case of a covered peril such as theft, fire, plumbing issues, electrical malfunction and weather-related incidents.
Additional living expenses: Pays for your temporary housing if your rented unit becomes uninhabitable after a covered incident.
Liability insurance: Pays for legal fees and damages if you're at fault for an accident in your rented property.
Medical payments coverage: Pays for any medical expense if a person is injured in your rented apartment, regardless of who's at fault.
What Is Not Covered by Renters Insurance in St. Petersburg?
It's helpful to understand events and items that aren't covered by your renters policy. For example, renters insurance does not cover the building's structure, which is your landlord's responsibility.
Further, a renters insurance policy covers water damage, but not when an external flood causes it. It's best to buy incremental insurance through the National Flood Insurance Program (NFIP) to protect your belongings from floods if you're living in a flood-prone area.
You should also know that your renters insurance doesn't extend to your roommates' possessions, earthquake damages and damages to your car, or jewelry and high-value items that exceed policy limits.
MoneyGeek recommends carefully reading your policy's details to know what items it does and doesn't cover.
Frequently Asked Questions About Renters Insurance in St. Petersburg
The best renters insurance companies in St. Petersburg balance affordability and quality. MoneyGeek answered some frequently asked questions to help you find the right provider for your needs.
Renters Insurance in St. Petersburg Analysis: Methodology
MoneyGeek analyzed hundreds of renters insurance quotes in St. Petersburg to help you find cheap renters insurance. We determined the best renters insurance rankings using data from J.D. Power, AM Best, and affordability metrics derived from a comprehensive analysis of quotes provided by Quadrant.
About Mark Fitzpatrick
---
---