best
renters insurance
Salt Lake City
2023
The Cheapest and Best Renters Insurance in Salt Lake City


The Companies With the Cheapest Renters Insurance in Salt Lake City
It is essential to evaluate the cost of renters insurance in Salt Lake City since the majority of companies provide comparable coverage. Comparing renters insurance quotes from many insurance providers is the best way to find the ideal policy for your needs.
If you are looking for cheap renters insurance, MoneyGeek's research identified that the following companies offer the cheapest average renters insurance in Salt Lake City:
Allstate: $79 per year
MetLife: $102 per year
This study examined the typical prices of renters insurance plans with a $100,000 liability limit, $20,000 personal property coverage and a $500 deductible. It is important to keep in mind your prices will vary. The table below can help you compare policy premiums based on the value of your personal property coverage.
People who do not live in Salt Lake City can compare renters insurance coverage throughout the state of Utah.
Average Annual Rates for Personal Property Insurance
Personal Property Coverage:
Scroll for more
Compare Renters Insurance Rates
Ensure you're getting the best rate for your renters insurance. Compare quotes from the top insurance companies.
What Are the Best Renters Insurance Companies in Salt Lake City?
According to MoneyGeek research, top renters insurance providers in Salt Lake City are:
Best Overall: Allstate
Runner-up: MetLife
MoneyGeek utilized a unique scoring method to determine the final scores for each insurer. This method integrated affordability scores, ratings from J.D. Power customer satisfaction as well as stability ratings from AM Best. In addition, MoneyGeek found that certain insurance firms provide coverage options that are not available from all insurance carriers.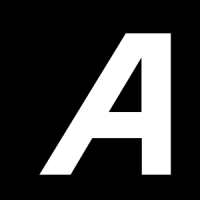 Geek Quick Take
Allstate took the top spot due to its outstanding ratings in every category, including a perfect score for affordability. You can get flood damage coverage through Allstate.
More About Allstate
An Allstate renters policy will help keep you covered in the event that you lose your belongings as a result of a fire, water leak or robbery. By forgoing off-premises theft coverage, you can save a few dollars a month on your Allstate premium. However, items stolen outside of your residence will no longer be protected.
Read MoneyGeek's Allstate renters Insurance Review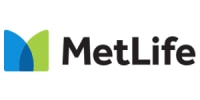 Geek Quick Take
MetLife ranked second due to its high ratings across all categories. All MetLife policies feature protection against identity theft.
More About MetLife
MetLife allows you to add specialized coverage for expensive objects such as musical instruments and sporting equipment. Plus, all MetLife policies include identity theft protection. This is something most other companies make you pay extra for.
The Average Cost of Renters Insurance in Salt Lake City for 2023
renters insurance is equal to the average.
The cost of renters insurance in Salt Lake City is approximately $107 per year. This equates to a savings of $52 per year compared to the national average cost of renters insurance, which is $159.
What Factors Impact Renters Insurance Costs in Salt Lake City?
There are numerous factors that can influence the cost of renters insurance. The following factors are the most significant:
Personal property coverage amount. When looking for the best renters insurance company in Salt Lake City, it is crucial to determine how much coverage you need for your property. This is one of the factors that have the biggest impact on your policy since the greater the value of the items you need to be covered, the higher your premiums will be.
Location. The neighborhood you live in may have a minor impact on the average cost of renters insurance in Salt Lake City. Renters insurance costs are typically higher in locations with severe weather conditions and high crime rates.
Deductible. If you file a claim and your insurer accepts it, you'll need to pay a deductible. Coverage with a higher deductible will have a lower monthly charge. On the other hand, lower deductibles cost more since the company will have to spend more to replace your possessions.
ACV vs. RCV. Insurance companies may reimburse you based on actual cash value (ACV) or replacement cost value (RCV). Since ACV factors for the devaluation of your belongings over time, you will receive a lower payout for your belongings. RCV insurance will cover the cost of a matching, brand-new substitute item. ACV insurance is beneficial for people who want to save money on their monthly payments, but you will receive less money if you file a claim. RCV policies are more expensive, but you'll get more money when you submit a claim.
Liability coverage amount. The level of coverage you pick will have a modest impact on the price of your renters insurance. The typical maximum limit for liability coverage is $100,000, but you can get thousands of dollars worth of additional protection by paying just a few dollars more every year.
Calculate How Much Renters Insurance You Need
Does My Salt Lake City Neighborhood Impact Cost of Renters Insurance?
When compared to the costs of other types of insurance coverage, renters insurance is not as impacted by a property's physical location as the prices of other insurance policies. According to MoneyGeek's findings, your monthly insurance premiums are only affected by your location by a few dollars at most.
Understanding Renters Insurance in Salt Lake City
Despite the fact that Salt Lake City does not mandate renters insurance, your landlord may require it. Regardless, having it gives you a better sense of security since it protects your assets in the aftermath of a disaster. Moreover, MoneyGeek highly recommends purchasing renters insurance in Salt Lake City to protect your belongings.
What Does Renters Insurance Cover in Salt Lake City?
When looking for renters insurance in Salt Lake City, it is important to make sure you get the necessary coverage to satisfy your specific needs. It is a low-cost way to protect against the expenditures of robbery and other unforeseeable calamities.
According to the FBI, there were 5,035 property crimes per 100,000 residents in the city in 2019, which is approximately 166% higher than the national average.
Renters in Salt Lake City can receive protection against a variety of dangers, including fire and water damage. In general, Salt Lake City renters insurance includes the following:
Personal property coverage: This covers a wide range of risks, including weather-related disasters, burglary, electrical system failures, fire, vandalism as well as some plumbing issues.
Additional living expenses: Your rental may become inhabitable as a result of one of the issues your policy covers. As a result, the costs of temporary accommodations will be covered by your policy.
Liability insurance: Liability insurance protects you if a mishap at your rental property results in physical harm or property destruction to a third party. It is also helpful in the settlement of legal bills and verdicts handed down by the court.
Medical payments coverage: In the event that a visitor to your rental property sustains an injury while they are there, this coverage pays for any hospital bills regardless of who was at fault.
What Is Not Covered by Renters Insurance in Salt Lake City?
Renters insurance in Salt Lake City covers damage to personal belongings, but it does not cover damage to the structure of the rental. The property's landlord is liable for these things. Additionally, some risks are not covered by renters insurance. In these cases, it may be wise to purchase additional insurance.
For instance, water damage resulting from a ruptured pipe or water main may be covered under the policy. However, flooding resulting from a natural catastrophe (such as rainfall or hurricanes) is often excluded. Weather-conscious individuals may want to consider purchasing coverage from the National Flood Insurance Program (NFIP).
Renters insurance typically does not extend protection to high-value possessions like jewelry or laptop computers because of their high cost. Additionally, coverage for earthquake damage and automobile damage, as well as coverage for your roommates' valuables, are not included in your renters insurance policy.
Not all insurance policies are the same. Before you finalize your purchase, make sure that you understand your insurance coverage to ensure you will be adequately insured.
Frequently Asked Questions About Renters Insurance in Salt Lake City
Renters who want to purchase insurance should choose a provider that balances price and quality. The following are some of the most commonly asked questions about renters insurance in Salt Lake City.
Renters Insurance in Salt Lake City Analysis: Methodology
MoneyGeek analyzed hundreds of renters insurance quotes in Salt Lake City to help you find cheap renters insurance. The best renters insurance rankings were determined using data from J.D. Power, AM Best and our affordability metrics that are derived from a comprehensive analysis of quotes provided by Quadrant.
About Mark Fitzpatrick
---
---