best
renters insurance
Reno
2023
The Cheapest and Best Renters Insurance in Reno
The Companies With the Cheapest Renters Insurance in Reno
The price of renters insurance in Reno should be a primary consideration because most insurance companies offer the same core coverages. Compare renters insurance quotes from multiple providers to find the policy that best meets your needs.
According to our study, the following companies offer the cheapest renters insurance in Reno to the average customer:
USAA: $99 per year (only current and former military personnel as well as their families are eligible)
State Farm: $115 per year
USAA proves to be the best cheap renters insurance company in Reno by providing policyholders with even more value for their money. Flood and earthquake damage are covered by all insurance policies. They also reimburse items at replacement cost.
The prices used in this study are for insurance with a $20,000 personal property limit, a $100,000 liability limit and a $500 deductible. Your actual premium will vary. The table below lets you see how prices change for different personal property coverage limits.
Renters who live outside of Reno can also compare renters insurance in Nevada.
Average Annual Rates for Personal Property Insurance
Personal Property Coverage:
Scroll for more
Compare Renters Insurance Rates
Ensure you're getting the best rate for your renters insurance. Compare quotes from the top insurance companies.
What Are the Best Renters Insurance Companies in Reno?
Our research found that the best renters insurance providers in Reno are:
Best Overall: USAA (only available for individuals with a military affiliation)
Runner-up: State Farm
MoneyGeek uses a unique rating system that evaluates affordability, financial stability and customer satisfaction ratings from trusted organizations, including J.D. Power and AM Best. This information was used to come up with the final rankings. These insurers also offer unique coverages that aren't typically provided by other renters insurance companies.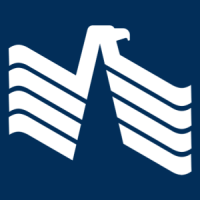 Geek Quick Take
Aside from its limited availability to individuals with a military affiliation only, USAA scored perfectly across all our categories and earned the top spot in our rankings.
More About USAA
USAA's perfect score in affordability in Reno isn't surprising since it's consistently one of the cheapest insurers in the country. You can also get a discount on your coverage if you're currently serving in the military, making it even more affordable. Plus, USAA insurance reimburses you at replacement cost. This allows you to replace the items you lost with ones of comparable quality.
Read MoneyGeek's USAA renters Insurance Review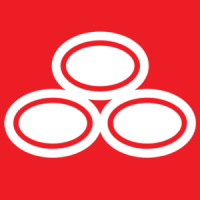 Geek Quick Take
State Farm shines in terms of financial stability and customer satisfaction but ranked lower in affordability, earning it the second spot in our rankings. It offers inflation coverage.
More About State Farm
State Farm is known for having some of the cheapest renters insurance policies in the country. You can increase the limits for costly belongings like jewelry when acquiring a State Farm insurance quote. Additionally, if you reside in an earthquake-prone location, you can get earthquake insurance.
Read MoneyGeek's State Farm renters Insurance Review
The Average Cost of Renters Insurance in Reno for 2023
renters insurance is equal to the average.
The tenants in Reno spend $116 per year on renter insurance premiums, on average. This is roughly $10 per month. With the national average at around $159, renters in the city spend around $43 less per year.
What Factors Impact Renters Insurance Costs in Reno?
While there are several factors that influence the cost of renters insurance, the following are the most significant.
Personal property coverage amount. The more insurance coverage you need, the greater the cost of your premiums. This is one of the most crucial factors in determining how much you'll spend each month. Before collecting quotes, examine your property's value to determine how much it will cost to replace items in the event of a covered event.
Location within a city. Renters insurance costs in Reno are impacted in small part by your location. Rentals in places where property theft is common or where extreme weather is a threat may have higher rates.
Deductible. This is the amount you will pay your insurance company to cover a claim. Higher deductibles result in cheaper rates since you will pay more of the cost before your coverage kicks in.
ACV vs. RCV. Depending on the type of insurance you have, you may be reimbursed based on the actual cash value (ACV) or the replacement cost value (RCV) of your items. The insurer will compensate you based on the depreciated value of your things if you have an ACV policy. RCV insurance, on the other hand, covers the expense of replacing an item with one of equivalent quality and kind without depreciation. Since RCV policies pay more for claims, they are more expensive than ACV insurance.
Liability coverage amount. A standard policy covers $100,000 in liability coverage. Adding a few thousand more in coverage will not impact your premium that much.
Calculate How Much Renters Insurance You Need
Does My Reno Neighborhood Impact Cost of Renters Insurance?
For other types of insurance, location has an impact on your monthly premiums. That is not the case for renters insurance. Our research suggests that your specific neighborhood in Reno barely affects your monthly rates.
Understanding Renters Insurance in Reno
Since a landlord's insurance policy usually only covers the building, tenants need renters insurance to protect themselves. Theft, vandalism and fire damage to personal property are usually not covered by the landlord's insurance. You, the tenant, may have to shoulder the financial burden of a personal property loss if you don't have renters insurance.
Even though it's not legally mandated to have a policy, your landlord may require it. Additionally, renters insurance is an economical way to protect your belongings, so MoneyGeek recommends purchasing a policy.
What Does Renters Insurance Cover in Reno?
When shopping for renters insurance in Reno, make sure you get the best coverage at the most affordable price. If you take the time to do your research, renters insurance is a great way to inexpensively protect your belongings.
Renters insurance helps protect you from theft in the city. Reno has a property crime rate of 1,638 per 100,000 inhabitants, which is 13% lower than the national average, according to the FBI.
Renters insurance may also protect tenants of Reno's apartments and homes against dangers such as fires and water damage, which can occur anywhere.
A standard renters insurance policy typically includes the following coverages.
Personal property coverage: If your belongings are destroyed or stolen, personal property coverage pays to replace the items. Your belongings are replaced up to your policy limits.
Additional living expenses: If you're displaced from your rental, additional living expenses coverage protects you against additional charges. It may, for example, cover the cost of a hotel room while your landlord fixes the damage to your property.
Liability insurance: Your legal obligations are covered by personal liability insurance. If you're found to be at fault for someone else's injuries or property damage, your renters insurance coverage may pay the expenses up to the limit you choose.
Medical payments coverage: This will cover any injuries that occur on your property, regardless of who is to blame. The base level of coverage for medical payments is $1,000.
What Is Not Covered by Renters Insurance in Reno?
Renters insurance in Reno covers your personal possessions but not the building's structure. This is the owner's responsibility.
Some perils related to your possessions inside your rented unit are not covered by renters insurance as well. Obtaining supplemental coverage may be the best solution in such cases.
Water damage is typically covered by renters insurance. However, flood-related water damage normally isn't. The National Flood Insurance Program (NFIP) can help with that by providing incremental flood insurance.
Most renters insurance policies also exclude the possessions of your roommates, earthquake and car damages and other valuables, like jewelry, worth more than the policy limit.
Remember that not all policies are the same. It's important to read the terms thoroughly before finalizing your purchase to ensure that you have enough coverage.
Frequently Asked Questions About Renters Insurance in Reno
The following are some of the most frequently asked questions as well as answers about renters insurance in Reno.
Renters Insurance in Reno Analysis: Methodology
MoneyGeek analyzed hundreds of renters insurance quotes in Reno to help you find cheap renters insurance. The best renters insurance rankings were determined using data from J.D. Power, AM Best and our affordability metrics that are derived from a comprehensive analysis of quotes provided by Quadrant.
About Mark Fitzpatrick
---
---